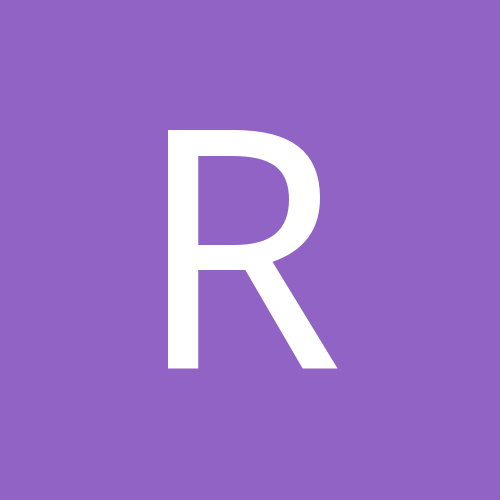 Content Count

489

Joined

Last visited
About ray
MoyeNeeded

reacted to a post in a topic:

College Football Thread

thebigweave

reacted to a post in a topic:

College Football Thread

sweetpain

reacted to a post in a topic:

College Football Thread

ALASKA HOOSIER

reacted to a post in a topic:

College Football Thread

Hooserfan1901

reacted to a post in a topic:

College Football Thread

With that kind of income, the kid would easily be able to afford a barber someplace in Columbus.

ray

reacted to a post in a topic:

(2022) RB Gi'Bran Payne to INDIANA

ray

reacted to a post in a topic:

IUFB Offseason Updates

ray

reacted to a post in a topic:

(2022) - PF Kaleb Banks to INDIANA

ray

reacted to a post in a topic:

(2022) - CG Jalen Hood-Schifino

ray

reacted to a post in a topic:

Coach Knight at the IUBB reunion

ray

reacted to a post in a topic:

(2022) - C Ernest Udeh Jr.

True, but the article has a number of quotes from Kaleb. It appears he is in agreement with his high school coach. Based on his own quotes, he left very impressed with all the facilities and the entire coaching staff.

323SGrant

reacted to a post in a topic:

2023 General Recruiting Thread (BBall)

Class of '66 Old Fart

reacted to a post in a topic:

2023 General Recruiting Thread (BBall)

https://www.thedailyhoosier.com/class-of-2023-in-state-forward-jalen-hooks-eyeing-late-june-visit-to-indiana/

rcs29

reacted to a post in a topic:

Michael Durr to Indiana (South Florida Transfer)

https://www.thedailyhoosier.com/new-iu-basketball-center-michael-durr-can-be-more-efficient-than-his-numbers-suggest-and-highly-valuable/

Thanks. I also read some earlier games were on CBS sports app, but I'm not seeing anything for the cup. I also see a listing on here too, but it sends you to ESPN site. https://iuhoosiers.com/coverage

Does anyone know if there is a way to watch the game without YouTubeTV, cable, etc? As in, a way to stream it live on the internet? I don't want to take my son out to a public venue to watch it, but we both want to watch it live.

LamarCheeks

reacted to a post in a topic:

IUBB 2021 General Off-Season Thread

And more for the uniform geeks among us. https://www.indystar.com/story/sports/college/indiana/2018/11/21/best-iu-basketball-player-each-jersey-number/1819782002/

Dave from Dayton

reacted to a post in a topic:

Who will be most improved player & Why.

I believe it could be TJD, although the stats may not show as much improvement as some others because he was already putting up All-American numbers...and I think there will be a much more balanced offense. His consistency, energy level, versatility, and leadership should be most apparent...and very important. With some of the bigs leaving the Big Ten, I also believe he'll be the upper classman and alpha more often than not. He is very coachable and seems to have completely bought in to Woodson. I have a feeling this will be a summer of extreme growth he's never experienced before. He's well aware this is "his team" and he knows he has a lot to prove to himself, NBA scouts, and the national naysayers. He wants to do great things, individually and for the program...and he knows this is his last season to add to his legacy at Indiana. And, an important factor to note, Woodson wants to showcase his improvement. They both know he is a good coach away from becoming a lottery pick, and they both know how those results would be favorable for both going forward. I believe he will make small adjustments to his game (and work tirelessly on his shooting range) which will translate into massive improvements. And, I think there are some new faces coming in with a work-ethic that will only add to this motivation to spend more time in the gym (for TJD and others). I only hope he isn't trying to showcase a three-point shot too frequently if his shot isn't there. With more spacing, more creativity around the rim, and putting his athleticism to even better use with each play, I think he only needs to show he can knock down some midrange and long distance shots. His skill and athleticism around the rim will still be his bread and butter.

I thanked you because I would like to know as well. From what I remember from his interviews, he seemed to have a level-head and appeared grounded and intelligent (and I don't care about any naivety any 19 year old had about a former UK coach from ages ago). I grew up an IU fan and always wanted to attend Indiana, but I aged and gained enough wisdom to not choose Indiana for my bachelors or my masters because there were other schools with better programs in my field of interest. I chose what I felt was best for my future. I think that's what Brooks did. He felt UK was better for his future. His mind can change, and I completely understand how it might with a coaching change and the fact his time at UK wasn't the one-and-done he and his father expected. I'm not at all opposed to Brooks coming to IU. I just wish, if he actually makes the decision, he wouldn't have delayed to the point another player who held steadfast in his choice of schools is asked to leave before he wishes to (if that is even the case, which all signs indicate it is). With that said, though, Brooks could have been watching from afar to see what rosters developed during this crazy portal. He seemed to weigh his decision pretty heavily and pretty maturely the first go-around, at least from my unbiased vantage point, and it's highly possible he was waiting to see what developed elsewhere and at UK before making a decision (again, if he even is making this decision). I don't know Brooks Sr, but I get the feeling he had as much say as Brooks Jr did with his original decision. I won't knock a father for pushing his son to go where he felt it was a better fit or a brighter future, but part of me always felt like he was in control of someone else's decision (his son's decisions, which he should give his input, albeit not be the decision maker).

Certain players, such as a 5-star Lander, might leave if they fear there will be a lack of playing time. These players likely expect playing time, and they know time is of the essence. A 3-star recruit likely doesn't come to a program like Indiana if he expects immediate playing time. He more likely came here for the very reason he said he did (the school and the love he had for its historical basketball program) and to be a part of something he always dreamed of. Role players are crucial to most programs...the type of players who happily do whatever it takes for the team to win and cheer from the sideline whether or not they even see the court. They are there to be a part of something bigger than themselves. There are walk-ons at Indiana and other power conference schools, and most (if not all) could have gone to a much smaller school to play minutes. Galloway could have too.

That's too bad if it is in fact Galloway being nudged out the door to make room. He chose IU before anyone else in his class, then wanted to stay regardless of the coaching change. Plus, I think he's a workhorse and a true teammate who will do whatever it takes to help the team win (even a lot of dirty work). And, he's a coach's son with a good basketball IQ. I really like Trey too. I was hoping he would figure his shot out at some point and become a leader as an upperclassmen and someone who has an input allover the boxscore.

Hi, Chris. Quick question, and one I've been wondering about for some time. If you had to choose a personal favorite IU basketball player, then would Trey Galloway come to mind?

Note to the coaching staff: Keep this one and her family off your recruiting radar. https://fanbuzz.com/high-school/indiana-aau-girls-basketball-referee-fight/

High caliber student and person as well. https://timesuniononline.com/Content/Local-News/Sports/Article/Mangas-Hopes-To-Continue-Stellar-Career/2/226/132157

No offense to Nickelberry as a person or player (I know nothing about him), but his stats don't indicate he would be of much help at Indiana. Unless I'm missing something, I hope Woodson doesn't sign another guard (unless he shot better than 22% from three last year and 21% from two). Indiana doesn't need anymore of that.