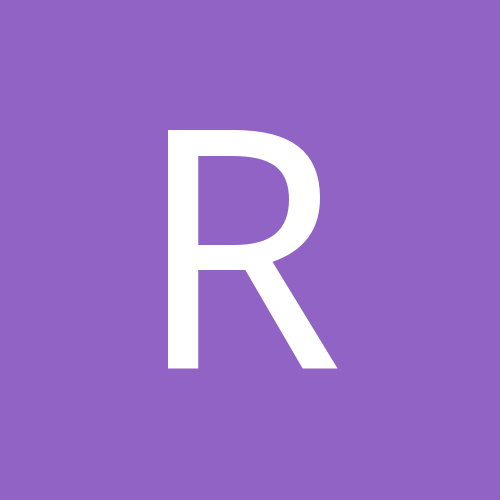 Content Count

383

Joined

Last visited
About ray
thebigweave

reacted to a post in a topic:

(2021) PF Trey Kaufman

ray

reacted to a post in a topic:

Indiana MBB 20-21 Rotation Discussion

HoosierHoops1

reacted to a post in a topic:

(2020) SF Jordan Geronimo to Indiana

IUsafety

reacted to a post in a topic:

(2021) G Luke Brown

woodenshoemanHoosierfan

reacted to a post in a topic:

(2021) G Luke Brown

Even with 30 games, that would put Brown at 16 fewer games than Bailey played. Brown has averaged 32.2 points per game in 64 games. Bailey averaged 28.4 points per game in 110 games. I still think it's likely unreachable, but had he played a full season his freshman year there would be a lot more hype about him potentially passing the record this season because it would only be asking him to score as much as he has in two previous seasons. Then again, he averaged 35 points per game his sophomore year (one point per game shy of what you said he needs in 30 games), so it may still get interesting if they win in the post-season.

He needs 1,073 points, if my math is correct. He currently has 2,061 points. Freshman - 417 pts in 15 games Sophomore - 805 pts in 23 games Junior - 839 pts in 26 games Blackmon has 1,565 points. Freshman - 601 pts in 27 games Sophomore - 726 pts in 26 games Junior - 238 pts in 8 games Both players sustained injuries that prevented them from playing three complete seasons, with Blackmon's ruining any chance of catching Bailey. And with Covid-19, the three-decade long scoring record is likely out of reach for Brown (although, with a full season and a deep tournament run, anything is possible). Brown also averaged almost 8 assists per game this past season, and he has averaged just under 7 assists per game through his varsity career. I don't care how big he is, how athletic he is, or if he's worthy of a power conference scholarship, he's still a whole lot of fun to watch.

yogisballin

reacted to a post in a topic:

IUBB - 2020 Off-Season News

Stuhoo

reacted to a post in a topic:

IUBB - 2020 Off-Season News

This was one of my favorite interviews by a former player. His responses were very mature and honest. I appreciate his attitude, and without it, he probably never would have followed through with the way his career played out...which I'm sure was nothing like he had hoped for or anticipated.

ALASKA HOOSIER

reacted to a post in a topic:

(2020) SF Jordan Geronimo to Indiana

Bowhunter

reacted to a post in a topic:

(2020) SF Jordan Geronimo to Indiana

That is a fantastic article, and he will be so easy to root for. This is BRILLIANT! "I called my mom, I was like 'Ma, I dropped 32' … but the first thing she said was 'Yeah, but you didn't get rebounds,' Geronimo said. "She was just flaming me. And I was like 'Damn, I guess 32 wasn't enough.' She's always there to put me in check. Even if I scored 100, it wouldn't matter if I missed a box-out. That's the stuff I love to hear from my mom, because that positive criticism helps me get better."

T Smith was GOOD. It's awful what happened to his career (knee). I think he averaged 18 and 9 throughout his career at BSU before blowing out his knee in his senior season. Along with a couple talented, former coaches in Rick Majerus and Dick Hunsaker. Ray McCallum wasn't too bad at BSU either. Tim Buckley made a much better assistant coach than a head coach, although I always liked him. It was the fiasco known as the Ronny Thompson hire that completely changed the trajectory of Ball State basketball, in my humble opinion. Majerus and Hunsaker were 140-51 combined. Since the hire of Ronny Thompson, the coaching record has been 200-239.

Cough...cough. If I was 17 or 18 looking forward to making one of the biggest decisions of my life, and I wanted to announce that decision with an element of surprise but someone I didn't even know on social media was trying to steal my thunder with hints such as "cough cough", then I would probably wait to announce until after that said person was thrown under the bus. Of course, I would let the coaches know I was delaying the announcement (you know, just like some on here were reporting that the ink from Keion Brooks' pen had already dried on admissions paperwork in Bloomington, but for whatever reason he was delaying his announcement).

Ball State is not a perennial MAC champion, but they are consistently finishing in the top 5 and usually find themselves somewhere in the top 2 or 3 before they fumble in the last week or two of the seasons. I've never quite figured it out. Either way, for selfish reasons, I would love for him to attend Ball State. I have seen Worthen Arena packed to the gills, but each of those games were during the Bonzi Wells era...a homegrown kid on the brink of setting the MAC scoring record (Ray McCallum was the long-time holder of that scoring title before Wells broke it). Bonzi came along just a few years after the BSU Sweet 16 run (a time when UNLV players wore BSU hats at the press conference out of respect for the only team to compete against their roster of future NBA all-stars), so fans were already into BSU basketball upon his arrival. Things have dropped off considerably since Bonzi's days, so I can't foresee any sell-outs at Worthen. But, as for the MAC schools, I believe BSU has the best attendance for basketball games and Brown would be another local kid who could make a big impact at a school like Ball State. I would go to a lot more games if he comes to Ball State, and I know A LOT of other people who have already told me the same thing.

He played in the Basketball Champions League Americas, averaging a little over 2 points and a little under 2 rebounds per game. I don't know what that is, but that's where his choices landed him.

Outside of Leal, who spent his whole life in Bloomington, Anderson came off to me as likely the most excited to commit to Indiana in a long while. Perhaps he was too excited to be in the uniform and it created intense issues with his nerves. A great shooter has some mental barrier in the way to go from a great shooter to a consistent brick layer. I'm now rooting for him even harder. I hope he uses this as a chip on his shoulder to prove he belongs and he becomes the great Hoosier he obviously wants to become. I hope in a couple years we're all saying, "Indiana is lucky he never cried about playing time and left early because he became a dominant senior while maintaining a team-first mentality and a work ethic and attitude that is contagious."

I thought you wanted to see Durham leave? How do you know Al needs an attitude adjustment? How do you know Nolley doesn't need one? Nolley played his first year, but he was in the program for two. Durham should be better playing with Lander too, and Al wouldn't be relied on like he was at IU last season. Anyone can improve with the addition of a talented point guard playing beside them. Outside of rebounding and points, Nolley (who you claim has the higher ceiling...which I won't argue because I can't possibly know either of their ceilings) wasn't any better statistically than Durham (who you say is average at best and shouldn't start on any team). He was actually worse in most categories. And considering Durham took 211 field goal attempts to average 9.8 ppg and Nolley took 462 field goal attempts to average 15.5 ppg, it's safe to say Nolley isn't much better than average either based on your comparisons and standards (and based on statistics, which is the only true measure at this point). Yet, you said you would definitely take Nolley for one year whereas Durham is somewhere hiding in an umbrella owned by Old Friend. I don't want to argue about who is better, who will fit within the team better, or who has peaked and who hasn't yet reached some sort of ceiling, but you make it too difficult not to. You've made it readily apparent you wish Al Durham wasn't at Indiana, and your opinions are based solely off of your other opinions, so there's no point in continuing to argue. So, this will be my last response to you over any of this. I do have a final question for you though. Do you have any children? If so, then I truly hope you haven't tagged any of them as average and given them no hope for improvement.

Al logged 202 more minutes than Green (846-644) and turned the ball over 8 more times than Green (60-52). Hmmmm...

I'd definitely take this guy, GP MIN FG% 3P% FT% REB AST BLK STL PF TO PTS 32 30.2 37.0 31.6 78.0 5.8 2.4 0.3 0.8 2.0 2.7 15.5 but I hope this guy transfers. GP MIN FG% 3P% FT% REB AST BLK STL PF TO PTS 32 26.4 44.1 38.3 81.1 2.1 2.5 0.3 0.6 2.2 1.9 9.8 This is all based mostly on highlight videos I've watched, so I'm not suggesting I know much about his game other than what the highlights reveal to me. Nolley is in most people's eyes the best in the transfer market. I won't bother to argue that, as he could very well be. However, he and his dad believe he is an NBA star already. I didn't see enough proof to agree (neither did any mock drafts). He has a lot of size for the position he wants to play, but he's certainly not uber athletic and I don't think he creates for himself as well as many other players (his drives seem fairly controlled, but slow and far from exciting). Most of his highlights are of him shooting from outside where he only shot 31% from behind the arc. He was the leading scorer, but on a weak team. Based on a lot of VT fans' comments, he isn't too interested in playing much defense. He averaged almost three turnovers per game. There's no fault in wanting to play in the NBA, but some falsely believe they're ready before they are (and have fathers who push that mentality on to their sons). I don't see Nolley being much more than a solid contributor next year on an Indiana team. Don't get me wrong, another solid contributor would be a huge help. However, I still am of the belief Al Durham has not reached his peak and will be an equally solid contributor. I think he is better at creating for himself when he drives. I think he's a better defender (at least willing). I think his numbers will increase slightly again next year, and his outside shot is already finding the net at a higher percentage than Nolley's. He has progressed each year in almost all statistical categories, and I believe he has the heart and will that comes from a senior still trying to leave his mark. Whereas, I see Nolley looking for the best fit in college (which he should) so he can leave college as soon as possible. My best guess is both of these players will only play one more year of college (one who better understands the system will leave due to graduation, and the other will leave as an early entry to the draft whether he is ready or not). I would prefer to watch a fourth-year player returning to a familiar system who started 30 games even as a sophomore (and who is returning after being selected as a co-captain this past season) play one more year, rather than watch a newcomer play one year. Even if Al Durham doesn't play as much, as some posters believe will be the case, I still think he'll be a solid contributor. I, personally, hope he stays.

Dick Vitale just tossed Archie under the bus.

Green and Easely combine for a 13-17 shooting night from behind the arc, Banks gets away with bullying Indiana's bigs and puts TJD, Brunk, and Davis in foul trouble early, and Indiana's backcourt shoots 2-21 from three while the entire team shoots 5-19 from the charity stripe. Indiana wins by 11. I don't believe this will actually happen........yet, it wouldn't surprise me if one of the guards surprises even himself and becomes unconscious from behind the arc nailing everything that leaves their hands from 20-25 feet and makes more of a game of it than they should. Indiana by 18-23 points, depending on who plays and for how long.