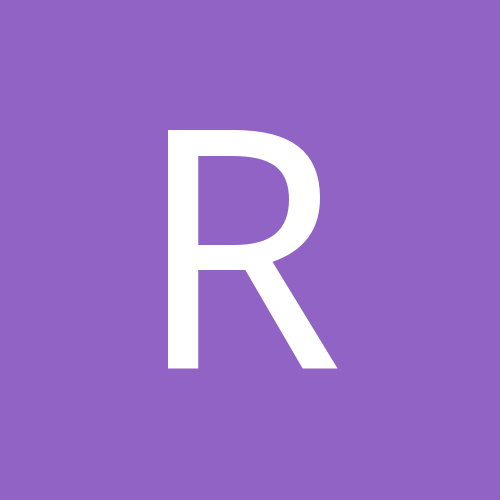 Content Count

391

Joined

Last visited
About ray
Rico

reacted to a post in a topic:

Gardening Thread

I do. I have a lot of berry bushes...Nanking cherry, goji, cranberry, gooseberry, aronia, mulberry, 7 varieties of grapes, 14 varieties of blueberries, several varieties of raspberries, blackberries, elderberries, Juneberries (saskatoon), honeyberries, strawberries, hardy kiwi, and others.

mamasa

reacted to a post in a topic:

Gardening Thread

ray

reacted to a post in a topic:

(2021) SF - Aminu Mohammed

Very cool thread. I had no idea there was a thread for this. I own a small licensed nursery I run on the side. I'm glad to see fellow gardeners on here, and I will enjoy checking in occasionally. My nursery specializes in permaculture (a lot of perennial edibles and "functional plants"), but I also sell and grow a vast assortment of ornamental plants as well. I'm down for a thread like this.

ray

reacted to a post in a topic:

(2021) - PF James Graham III

ray

reacted to a post in a topic:

(2022) - SG Justice Williams

ray

reacted to a post in a topic:

2021 General Recruiting Thread

ray

reacted to a post in a topic:

(2022) - SF Alex Karaban

WayneFleekHoosier

reacted to a post in a topic:

(2022) PG Bruce Thornton

Auburn: "It was a packed crowd and loud." - if he visits Bloomington, then I'm quite sure it will equal the capacity and volume if not exceed it Indiana: "That offer surprised me. They had a Hall of Famer in Isaiah Thomas. That's a big basketball school." - enough said, but if Landers lives up to the hype and performs well in Archie's system, then that might help too Maryland: "The whole coaching staff played point guard, so they can help me become a better point guard." - Archie played point guard Ohio State: "They have a lot of history." - not nearly as much basketball history as Indiana Purdue: "They really want to build a relationship. They brought three different coaches down to see me. They really put in the time to recruit me." - if Archie wants him, then he and Roberts will put the time in to build a strong relationship too Georgia might have a leg up thus far. His parents played there, and his parents still live nearby. He mentioned how Crean plays a fast tempo he likes, which can't be argued. I'm sure he grew up watching the SEC. I'm not sure if he's a church-goer, so as far as I know that's still a non-factor.

ray

reacted to a post in a topic:

(2022) - SF/SG D'Ante (Tae) Davis

ALASKA HOOSIER

reacted to a post in a topic:

(2021) SF Trey Patterson

HoosierDYT

reacted to a post in a topic:

(2021) SF Trey Patterson

https://www.cbssports.com/college-basketball/news/oklahoma-state-center-yor-anei-transferring-after-cowboys-postseason-ban/ Thoughts on such a player to transfer to Bloomington? He would be eligible for two years. A big man with experience in a major conference. A great defensive player. Should Archie at least reach out to see if there's any interest?

https://twitter.com/_treypatt3/status/1264315325870485504/photo/1 He is pointing at Indiana on his Twitter page.

thebigweave

reacted to a post in a topic:

(2020) SF Jordan Geronimo to Indiana

The videos of this kid are impressive. I love seeing him aggressively attack the rim with enthusiasm and seemingly effortlessly, but I'm even more impressed by his defensive instincts when it comes to intercepting passing lanes and the timing with his shot blocking. Tae Davis is another in this class I really like, but for different reasons (most notably, his outside shooting and the fact he's a coach's son). The kid from Chicago seems a little more clumsy in his game at this point, but it could be he's still learning to control his longer body at a youthful age. I think he's the higher rated prospect at this point, but I like Davis and Bond a lot. Although, it's still very early. I'll have to look at some of the videos of other targets, as these three are the only '22 targets I've watched thus far. Thanks again for always bringing so much information to this forum. https://www.thedailyhoosier.com/iu-basketball-recruiting-class-of-2022-names-to-know-leon-bond/ By the way, Patrick Baldwin Jr is a stud. He will likely be wearing a Puke jersey though, unfornutately.

Great article...can he help with recruiting??? https://www.insidethehall.com/2020/06/02/q-a-former-indiana-guard-matt-roth-on-being-an-iu-guy-for-life/

Even with 30 games, that would put Brown at 16 fewer games than Bailey played. Brown has averaged 32.2 points per game in 64 games. Bailey averaged 28.4 points per game in 110 games. I still think it's likely unreachable, but had he played a full season his freshman year there would be a lot more hype about him potentially passing the record this season because it would only be asking him to score as much as he has in two previous seasons. Then again, he averaged 35 points per game his sophomore year (one point per game shy of what you said he needs in 30 games), so it may still get interesting if they win in the post-season.

He needs 1,073 points, if my math is correct. He currently has 2,061 points. Freshman - 417 pts in 15 games Sophomore - 805 pts in 23 games Junior - 839 pts in 26 games Blackmon has 1,565 points. Freshman - 601 pts in 27 games Sophomore - 726 pts in 26 games Junior - 238 pts in 8 games Both players sustained injuries that prevented them from playing three complete seasons, with Blackmon's ruining any chance of catching Bailey. And with Covid-19, the three-decade long scoring record is likely out of reach for Brown (although, with a full season and a deep tournament run, anything is possible). Brown also averaged almost 8 assists per game this past season, and he has averaged just under 7 assists per game through his varsity career. I don't care how big he is, how athletic he is, or if he's worthy of a power conference scholarship, he's still a whole lot of fun to watch.

This was one of my favorite interviews by a former player. His responses were very mature and honest. I appreciate his attitude, and without it, he probably never would have followed through with the way his career played out...which I'm sure was nothing like he had hoped for or anticipated.

That is a fantastic article, and he will be so easy to root for. This is BRILLIANT! "I called my mom, I was like 'Ma, I dropped 32' … but the first thing she said was 'Yeah, but you didn't get rebounds,' Geronimo said. "She was just flaming me. And I was like 'Damn, I guess 32 wasn't enough.' She's always there to put me in check. Even if I scored 100, it wouldn't matter if I missed a box-out. That's the stuff I love to hear from my mom, because that positive criticism helps me get better."

T Smith was GOOD. It's awful what happened to his career (knee). I think he averaged 18 and 9 throughout his career at BSU before blowing out his knee in his senior season. Along with a couple talented, former coaches in Rick Majerus and Dick Hunsaker. Ray McCallum wasn't too bad at BSU either. Tim Buckley made a much better assistant coach than a head coach, although I always liked him. It was the fiasco known as the Ronny Thompson hire that completely changed the trajectory of Ball State basketball, in my humble opinion. Majerus and Hunsaker were 140-51 combined. Since the hire of Ronny Thompson, the coaching record has been 200-239.

Cough...cough. If I was 17 or 18 looking forward to making one of the biggest decisions of my life, and I wanted to announce that decision with an element of surprise but someone I didn't even know on social media was trying to steal my thunder with hints such as "cough cough", then I would probably wait to announce until after that said person was thrown under the bus. Of course, I would let the coaches know I was delaying the announcement (you know, just like some on here were reporting that the ink from Keion Brooks' pen had already dried on admissions paperwork in Bloomington, but for whatever reason he was delaying his announcement).

Ball State is not a perennial MAC champion, but they are consistently finishing in the top 5 and usually find themselves somewhere in the top 2 or 3 before they fumble in the last week or two of the seasons. I've never quite figured it out. Either way, for selfish reasons, I would love for him to attend Ball State. I have seen Worthen Arena packed to the gills, but each of those games were during the Bonzi Wells era...a homegrown kid on the brink of setting the MAC scoring record (Ray McCallum was the long-time holder of that scoring title before Wells broke it). Bonzi came along just a few years after the BSU Sweet 16 run (a time when UNLV players wore BSU hats at the press conference out of respect for the only team to compete against their roster of future NBA all-stars), so fans were already into BSU basketball upon his arrival. Things have dropped off considerably since Bonzi's days, so I can't foresee any sell-outs at Worthen. But, as for the MAC schools, I believe BSU has the best attendance for basketball games and Brown would be another local kid who could make a big impact at a school like Ball State. I would go to a lot more games if he comes to Ball State, and I know A LOT of other people who have already told me the same thing.

He played in the Basketball Champions League Americas, averaging a little over 2 points and a little under 2 rebounds per game. I don't know what that is, but that's where his choices landed him.