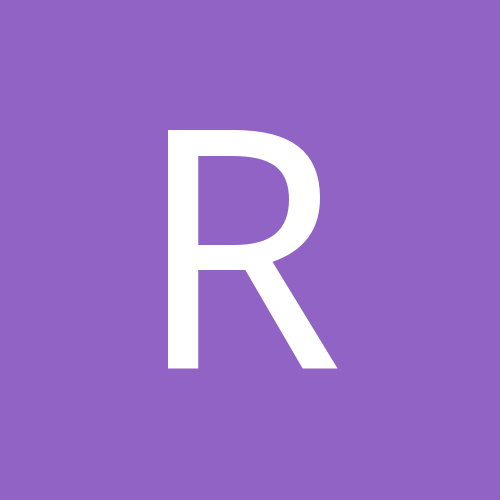 Content Count

456

Joined

Last visited
About ray
ray

reacted to a post in a topic:

Evan Fitzner - Ankara Anadolu (Turkey)

ray

reacted to a post in a topic:

(2022) - PG Avery Brown

HoosierAloha

reacted to a post in a topic:

Game thread: 2/13 IU @ #4 OSU, Noon ESPN

Thanks to YouTubeTV I didn't get to watch this. Planned to watch it now, but YouTubeTV recorded ESPNU game with Oklahoma State instead of the Indiana game. IU is in my library and records all their games. Instead of recording the IU game on ESPN it chose to record a game I didn't give a damn about. Even in my library it says Indiana vs Ohio State, but then when I went to watch it went to the ESPNU game with Oklahoma State. Thanks again YouTubeTV. My $60 a month I pay solely to watch IU basketball is well worth the price even though you can't record the right game. Annoyed AF.

ray

reacted to a post in a topic:

(2022) - SG C. J. Gunn to INDIANA

yogisballin

reacted to a post in a topic:

Game Thread: Illinois @ Indiana Tues., Feb. 2, 9 pm ESPN/2

hoosierfan6157

reacted to a post in a topic:

Game Thread: Illinois @ Indiana Tues., Feb. 2, 9 pm ESPN/2

I logged in to see what some of your reactions were to the Illinois vs Indiana game. Three pages in and all I found was a long-winded argument about Alford (and a couple posts about the game). I didn't feel like reading through anymore pages to find anything relative to the game. Good luck with the argument, folks. Most people rarely change their minds, and some never do. Another demoralizing loss, and to make it worse, my recorded game cut off so I missed the last 3 minutes as well as the overtime. It appears from the game breakdowns I read, there wasn't much to see in the overtime anyways. A lot of freshman minutes, a lot of weak shots put up by TJD, too many second half turnovers, too many fouls on both sides, and too many missed free throws. The positive was the effort Race put in, even after the game as he shot free throws (an area he MUST get better at). He's my MVP for this one and it's not even close.

ALASKA HOOSIER

reacted to a post in a topic:

The Rise of Armaan Franklin

8bucks

reacted to a post in a topic:

The Rise of Armaan Franklin

woodenshoemanHoosierfan

reacted to a post in a topic:

The Rise of Armaan Franklin

fwgreenway

reacted to a post in a topic:

The Rise of Armaan Franklin

Class of '66 Old Fart

reacted to a post in a topic:

The Rise of Armaan Franklin

LamarCheeks

reacted to a post in a topic:

The Rise of Armaan Franklin

Stuhoo

reacted to a post in a topic:

The Rise of Armaan Franklin

This is a well written article about Armaan. Very cool read. https://www.insidethehall.com/2021/01/28/armaan-franklins-enduring-hero/

Indiana as a whole has experienced what they refer to as "brain-drain" (INDIANA kids going to INDIANA schools, and fleeing the state for opportunities related to their career choices). This has been going on for decades. I don't have the facts, but my best guess is in-state students and out-of-state students have about equal chance of leaving a blue-collar state with their white collar degrees. It just often makes sense to do so. Indiana University has never told any coach he must recruit only Indiana kids "because having out-of-state kids in Bloomington for 4 years hurts the state's economy". That would be utterly absurd. Never mind basketball, this entire thought process that only college athletes from elsewhere leave the state to further their careers is completely fictional.

I will add, Thompson had 7 points, 6 rebounds, and 4 blocks. Phinisse had 3 blocks, 1 steal, but 3 turnovers and only 1 assist. He played stellar defense, with key defensive performances to end regulation and overtime...as well as hit the go-ahead bucket with under 20 seconds. Galloway had a line that included only 1 turnover compared to 5 assists on 36 minutes of playing time. He also shot 4-5 from the field and 2-2 from the line. He's such a hopeful freshman. Al only had 2 turnovers compared to his 4 assists with a pretty solid shooting night (including 50% from 3). TJD had his typical 20-something and over a handful of rebounds This is a tough one. Solid offense and balanced scoring, but one of the poorest defensive performances overall. For that reason, part of me wants to give it to Phinissee for his effort on D when it was most crucial. It was the 1 assist to 3 turnovers from a point guard that makes it hard to. Part of me wants to give it to Al for stepping up big and playing under control after a lot of scrutiny. If Thompson had hit all 6 free throws instead of only 3, then it would be hard not to include him in the list with 10 points, 6 rebounds, and 4 blocks. I'll nominate Galloway in this one. 10 points on 4-5 shooting (2-2 from the line), 4 rebounds, and 5 assists to only 1 turnover in 36 minutes of playing time. He may not often lead the team in any one category, but he fills in the stat sheet on a consistent basis. He was some good adhesive to the entire unit once again, and it's consistent role players helping out wherever they can who help teams win close games. His imprint on this game, like so many others already this season, didn't go unnoticed by me.

This is not all in response to Fleek, but try handling hundreds of millions of dollars worth of art (some sculptures worth over a couple million alone and weighing over several thousand pounds that you're responsible for rigging safely which are thousands of years old and irreplaceable) for $33,000 a year. I would take your job AND Archie's simultaneously over mine. I'm sure Archie's job hasn't directly caused major back issues he'll struggle with for life, and I'm sure if he's even remotely smart enough with his money he could have a worthless career and retire in his thirties. And I'm sure your salary benefits you. I congratulate you for your success and I commend you for what you do. My point is this: Archie Miller had enough success elsewhere that his resume convinced Indiana University basketball to hire him. I'm not a die-hard Archie supporter by any stretch of the imagination, and his record hasn't convinced me yet that he's an "answer", but IU won tonight. And contrary to so many on this thread, I don't believe this is a terrible Penn State team. Sure, they no longer have their superstar they've had for the past few years, but this is not the terrible Penn State of old. This is the Penn State that beat a top-25 team by 20 and lost to two top-25 Big Ten teams (one by 4). It was a home game without a crowd against a team that has played IU close for several years and they won. I'm not wearing Crimson-colored glasses, but I refuse to be a pessimist after a hard-fought victory. The team's defense wasn't as good as they've been, but the offense had good ball movement (although, I think TJD should get more touches). Penn State just did what they do...they hit threes to keep them in it, but IU still won. And for the folks still bashing TJD after a 21-point, 8-13 (5-6 FT), 6 rebounds, 2 assists performance and claiming he's not engaged enough, please be more realistic. This close WIN was not solely on him just as the close losses aren't solely on him. He's an All-American in 2020-2021, whether your delusions expect him to be more than he already is or not. My biggest complaint about this team, even more so than poor shooting (which happens to most players at times, and tonight they hit some shots they needed to), is the rebounding. They have to rebound better to win against Big Ten teams consistently. End of rant. And, again, Wayne, most of this isn't in response to you specifically.

I liked the effort. When I watched Illinois (saw them play three times) I thought for sure this would have been a whooping from the get-go, but Indiana played them close most the game. The effort and defensive intensity was there and the game ended closer than I had expected it would, but Indiana simply isn't as talented and certainly not as deep as Illinois. I didn't expect a win at Illinois, but they at least made it interesting for most the game. I liked the low turnovers, although there were some costly ones in the last 5-10 minutes. The defense is definitely a top tier defense (until someone like Dosunmo goes off, which is what he does routinely against nearly everyone). Illinois is a top five offense, and Indiana's defense made them work. Shooting continues to be abysmal, although Armaan is a pleasant surprise and has strung together some fantastic performances (three turnovers is too much, but he did have two steals to somewhat offset his miscues). The rest of the guards on offense look like they were brought up from some middle school B-Team compared to how Franklin has played of late). Needless to say, Franklin is a bright spot. Attempting to grab rebounds against BigTen opponents is going to be tough to watch. Trey Galloway deserves his minutes for effort alone, but he needs to develop an outside shot. He's a smart player, even if he has occasional "freshman" mistakes. I will enjoy watching him every night, even on nights he's not at his best. I know his heart will be in it no matter what. TJD is undersized, as most would be against a 280 pound 7-footer, but he's getting far too much of the blame on this thread in my opinion. Sure, he's not ready for the NBA, but he's still the All-American with a number two ranking for college player of the year. Few players can play at the 20/8 level he routinely plays every game. He was more underwhelming than usual, but contrary to a lot of opinions, he's having a pretty remarkable season (especially on a team with no shooters and being undersized). One question...what the f..k was that shot by Al near the end of the game? That crap drives me insane. Shoot to score. Don't shoot to draw a foul. That's his biggest fault. It's usually driving into crowded lanes, but that shot was just ridiculous. TJD is an All-American, and I bet we see that play out. I doubt he has many games like tonight. Franklin brings me hope, but Indiana needs more like him. Trey could be a special player who does all the little things. Rob, Hunter, and Al have been mostly disappointing this season. Lander has a long ways to go. I would like to see Geronimo get his feet a little more wet, even if he isn't quite ready. I think it would do him and the team some good, if you can think long-term. I wish Brunk was at least available. He's not a favorite for a lot on this board, but he's had some standout performances in his career and it would be nice to have him available to see if a particular night is one of those nights for him. Race will continue to improve, but he too is undersized. I would like to see his rebounding numbers higher, which is what I most expected from him this season, but he's much improved all around. I wonder what Stewart's plans are after the break.

Contrary to your post, I found this article which is well written and full of truth. Like you and this author, I know Indiana was in no way rewarded appropriately or fairly. Still, it is quite clear nothing can be gained by the program by choosing to bow out of a well-respected bowl game due to issues of entitlement. Apparently they have more to prove to some boneheads, and the only way to add more proof they belonged elsewhere against a better opponent and to gain momentum for next season is to make a bold statement on the field January 2nd. https://hoosierhuddle.com/hoosier-blog/as-some-fans-want-iu-to-opt-out-of-the-outback-bowl-i-say-get-real-iu-needs-this/2020/12/21

Despite the fact Indiana may lose a couple recruits who have hopes of one day playing in a national championship and who rightfully believe Indiana will never be taken seriously by the morons in charge of bowl games and the playoffs, Tom Allen will be rewarded with far more recruits for remaining the type of leader he is. What parents wouldn't look at him or read his quotes and say to themselves, "This is an example of a man I want to have my son playing for and to have him learn from?" https://www.si.com/college/indiana/football/tom-allen-dismisses-disrespect-focuses-on-opportunity-in-outback-bowl IU just needs to blast Ole Miss and make laughing stocks of the committee. It will only go so far, but it will help with recruiting. I posted yesterday about Tom Izzo always acting like a cry baby and placing blame elsewhere anytime something doesn't go his way. Tom Allen is a polar opposite.

Wow, so what you're saying is Izzo actually took at least a tad bit of the blame? I'm impressed. He's finally growing into an adult, even if only emerging from adolescence to early adulthood.

That's an expensive Christmas.

I understand that. You're right. And that's why I also included Franklin's career numbers, which are nowhere near as good as this season. Stewart is more like a Devonte Green offensive threat, where he will come in looking to score from deep and defenses will have to play him close. That surely can't hurt TJD and IU's offense if he can shoot at his career average by taking good shots. My point was that if Franklin keeps playing at the level he has this season, especially from a defensive standpoint, then Parker Stewart will need to be a solid defender if he is to take many minutes away from Franklin. This thread has a lot of questions about Parker Stewart's ability to defend. And I'm not suggesting Franklin's minutes would be the minutes he would take from. I was just reacting to a post here as well as one I read elsewhere where it suggested Franklin would be coming off the bench if Stewart plays this season. I'm not so sure of that.

I agree. If a player has good shot selection, then it never hurts to have an additional player on the roster who can light it up and score in bunches, even if only at times (see Devonte Green vs FSU last season, or a guy like Roderick Wilmont). This is especially true, as you mentioned, if there is already an elite-level talent inside. I have no idea how well Parker defends. It's possible with the extra motivation of playing in memory of his father he'll give every ounce of effort to defend at a level even he wasn't aware he had in him. Who knows? Something tells me a coach's son will also have a relatively high basketball IQ. Currently on the roster, though, I believe Archie has an enormous recruiting win with Armaan Franklin. If he continues to defend at the level he has this season, which in my opinion is the best on the team, then he could be on a short list of candidates for Big Ten Defensive Player of the year by his senior year (if not before). And as of this season, which I fully understand is still in the very early stages, Franklin has also showed improvement across the board including in his offensive game. Like I said, it shouldn't hurt to have a player like Stewart to come in and score from deep when Franklin or others are having an off-night (which is most nights thus far) to help create more space for TJD in the paint, but I'm really impressed with Franklin. I read on another site someone suggesting Armaan Franklin will make a good back up to Parker Stewart. This may prove true, but I would be somewhat surprised if it's not the other way around. Parker Stewart Career stats (in two full seasons) 40.1 fg% 36.6 3-pt fg% 77.6 ft% 3.9 rebs/game 2.2 assists/game Armaan Franklin Career stats (in one full season and a few games) 37.9 fg% 28.9 3-pt fg% 65.5 ft% 2.3 rebs/game 1.5 assists/game 2021 season stats (albeit, very early in the season) 44.9 fg% 36.8 3-pt fg% 75.0 ft% 5.7 rebs/game 2.7 assists/game

You drive me insane with your "my rules only" for any argument and anyone who goes against "my rules" is an idiot. If you can't use a sample size of 11 or 12 shots to suggest someone might shoot 38% for the season then you can't take a sample size of 3 or 4 and assume a shooter will be under 38%. But that doesn't even matter for this was not the argument. If we had two guys shooting 38% for the season we still wouldn't likely be title contenders, which was the point you were attempting to make. You used the sample size and made the assumption those numbers couldn't possibly improve, yet you dog me for using that sample size to say their shooting this season is higher than what you claim it needs to be in order to win the championship. As you often rudely tell others, "You're moving the goal posts." You are so condescending.