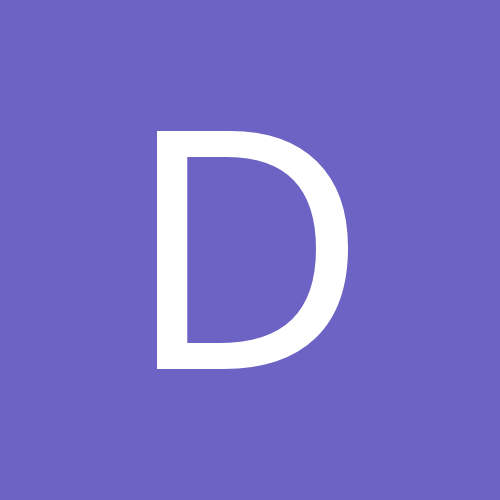 Content Count

2,143

Joined

Last visited

Days Won

1
About DChoosier
cybergates

reacted to a post in a topic:

Player decisions

thebigweave

reacted to a post in a topic:

Player decisions

FWHoosier84

reacted to a post in a topic:

Player decisions

MemphisHoosier

reacted to a post in a topic:

Player decisions

go iu bb

reacted to a post in a topic:

Player decisions

No, not even close. The match-ups are determined by games that ESPN thinks will sell. We have been mediocre the past 6 years and have played FSU twice (when they were ranked 17th and 20th), Duke three times (ranked 7th, 3rd, 1st) and UNC (ranked 13th).

I hope he comes back but he has good schools after him and who knows how he views the additions of Stewart and Johnson and the probability that Lander will play a lot more. I realize Al left but those are still a lot of potential minutes "up in the air".

Hippopotamo

reacted to a post in a topic:

College Bball Thread

NVFalcons1990

reacted to a post in a topic:

2021 Transfer Portal

I agree. Justin Smith shot 26% from 3 his junior year and most of the board yelled for him to get on the baseline and stop taking perimeter shots. Brooks shot 21% from 3 last year.....

Defenserocks28

reacted to a post in a topic:

Assistant Coach Thread

moyemayhem

reacted to a post in a topic:

College Bball Thread

Hardwood83

reacted to a post in a topic:

College Bball Thread

A lot of "ifs" but if Brooks enters the portal and if Brooks wants to go to IU and if Woody wants Brooks and if TJD wants Brooks I'm all-in but.... From what I've been reading about Woodys offense I sure wish Brooks was 35%+ from the three last year instead of 21%. It would be huge to fill that position with a legitimate perimeter threat.

I can't blame the National media. As excited as I am, in regards to what has happened the past week, if I'm in the media I see a team with key personnel that were around for 2 straight 10th place finishes. I think we will improve but can understand why those without our crimson colored glasses aren't on board yet. If we get the guard from Pitt, a legit stretch 3/4 and an improved offense we could really surprise a lot of people.

IU football was paying DeBoer 800k plus bonuses. I thought Dane and/or Lewis would be in the 500-600 range.

DChoosier

reacted to a post in a topic:

Dane Fife returns HOME to Join Mike Woodsons staff

How was he picked to ref the final game????

Few post-game interview. From a Khama perspective I knew we had no f'ng chance of taking the title of "last team to go undefeated" from Indiana on the day that Fife, Lander and Geronimo came home. We had...no chance.

I agree and it sounds like he is a great guy. Because of that I was hoping that Wes Miller to UNC might give him a chance to take over UNCG but it's looking more like Davis will get the UNC job.

Even though Fife was hired I think your sources are still correct. I've heard from a guy that drinks a lot at Kilroys that Woody is looking at Ellis as the third assistant while DeAndre will be, obviously, the strength and conditioning coach.

Recruiting is huge (yes, I have a keen eye for the obvious). But beyond that Dane is an IU guy to the bone and has been recruiting the exact geographic area that we need to focus on. I prefer that, by a factor of 1,000, over hiring a guy that has ties to the southeast as an example. It's easier for IU to land Midwest guys, there is plenty of Midwest talent and Fife has a ton of Midwest connections. He lays the groundwork and then the kid that hopes to go to the NBA meets the ex-NBA head coach. Big win.

A potential Hunter, Fife, Lewis combo sounds great, along with Matta and a possible Roberts position, but isn't it a little unusual for a head coach to take a new job with very little previous interaction with any of his assistants? Seems like he would have at least one guy that he has worked with, implicitly trusts, has known for a while etc etc .Maybe Woody knows one of those 5 guys a lot better than I realize but it just struck me that he doesn't appear to be bringing in a wingman.

They seem hell-bent on "keeping it in the family" and my money is on Hubert Davis. I rarely do this but when Roy retired I checked a UNC site and more than one poster was saying they needed to throw a ton of money at Stevens, Few or Bennett. Reminds me of another fan base:)

It was disappointing that Fitzner went from a 40% 3 point shooter his junior year, at St Mary's, to a 30% 3 point shooter at IU. On the other hand.....in a weak conference he averaged 5.5 points as a sophomore and 5 points as a junior. A 6'11" guy in a weak conference only averaged 5 a game as a junior so it's not a shocker that when he moved to the Big Ten he only averaged 3.5 at IU. EDIT: Parker averaged 9 points and shot nearly 39% from the three in the much tougher ACC. "On paper" he seems like a safer bet than Fitzner.

I know it's a crazy scramble at the end but with 3.3 seconds to go Suggs was allowed/able to dribble all the way past half court without anyone coming close to at least make him slow down or change direction. I know UCLA did not want to foul but he was just allowed to dribble full speed in a straight line.