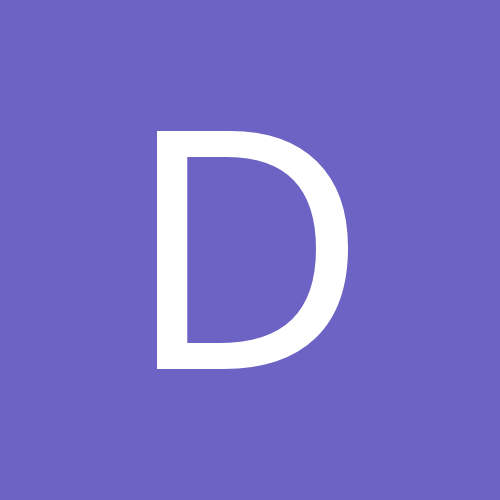 Content Count

2,468

Joined

Last visited

Days Won

1
About DChoosier
Rank

All Big Ten 3rd Team

DChoosier

reacted to a post in a topic:

(2022) - CG Jalen Hood-Schifino to INDIANA

No, JHS will not be set up like Yogi was and it is highly, highly unlikely he will be as good as a junior Yogi. I agree with your premise that Yogi's early success was aided by being surrounded by a great group of players. Unfortunately it's pretty easy, using that criteria, to say that no positions are readily set up for success next year. Will an incoming 4 be set up as well as Watford was since we don't have a Zeller type 5 that pulls the defense away from the 4? Will an incoming 2 get open if we don't have threats underneath? Etc, Etc. I'm just looking/hoping for a guy that can play more controlled than X and can impact the game offensively more than Rob. It would be great to feel good about a specific player having the ball in his hands at crunch time. Hopefully JHS will be that guy but who knows.

Hovadipo

reacted to a post in a topic:

Serious Question

HoosierAloha

reacted to a post in a topic:

Serious Question

Not expecting JHS to be equivalent to a senior Yogi but yes, we have a long way to go. If TJD and Race both leave (TJD is gone)…..let's just say there are holes to fill underneath.

Yogi started every game as a freshman. Not claiming he was all-world dominant but he heavily contributed. A few sentences from his wiki page…. Ferrell finished the season averaging 7.6 points, 4.1 assists, and 2.8 rebounds in 28.1 minutes per game.[18] He also shot 40.3% from the field and 79.8% from the free throw line. His 132 single-season assists by a freshman ranked among the top two in the Indiana record book.[19] He was honored with a spot on the Big Ten's All-Freshman Team by the coaches and All-Big Ten Honorable Mention honors from the media.

I hope so too. You never know how 5* JHS will turn out but prior to KL we landed eight 5 stars since 2000 and all eight started right away and contributed heavily their freshman years. KL, who was overrated through no fault of his own, has been an anomaly. Hopefully JHS plays like a "typical" five star.

We all know the energy, play hard, glue-guy etc aspects Galloway brings to the floor. If (IF) he can show that he can consistently hit threes, like the 2-3 he hit at Iowa, his game will go to a whole new level. Prior to the Iowa game I'm sure he was scouted as a "let him shoot but not drive" guy. One game is not a sample size but if he can hit 35%+ from the three….look out. EDIT: Not just 3's. If Galloway develops into a threat from 15' out his game goes to a new level.

I read two forums and have seen posts about knowing he was a mistake, shouldn't have hired him etc. That's where I was coming from. I agree with you that posting concerns are not the equivalent of bailing on him. I haven't been happy, as an example, with his first half "hockey line" substitutions.

I hope JHS can be a quality D1 PG. What a world of difference it is when you have a PG like Yogi that you trust with the ball at the end of the game, usually makes good decisions and can take the ball to the rim and/or shoot from the perimeter. I think a lot of us, including me, thought/hoped that Woody would somehow transform X or Rob into much better PG's. The reality, however, is that both of them had a ton of prior D1 experience and they are pretty much playing like their previous three years indicated they would. The lack of a dependable PG, not to mention the need for a well rounded 2 that is a threat, is a major impediment of our progress.

I'm as disappointed as anyone when we blow opportunities to win. Let's face it, we could easily be undefeated or a one loss team. That being said Woody has reinvigorated my enthusiasm to watch games. Anyone miss losing to Indiana State, Fort Wayne and getting smoked by other teams? I remember being "lectured" as someone with "instant gratification" expectations because I posted complaints about Archies results in his FOURTH SEASON. He was still being excused in his fourth year, people sincerely posted it takes 3 years to learn his defense and now some are ready to bail on Woody after 1/2 season? I'm not sure how Woody will work out but he definitely deserves more time. There have been some incremental improvements but playing up to our capabilities for 40 minutes, in every game, is certainly not there yet. We have a reasonable shot to go 3-1 in the next 4 games (we could also go 1-3…we will see). If we are able to go 3-1 I think we will be on the path to making the tourney which would be a good 1st year accomplishment.

I'm also in the for long haul. I do however think a win vs NE will move the needle as we really need that win to keep our tourney hopes alive. Not saying we would be "done" if we lose but we really need a road win and on paper this is our best remaining chance.

Chris007

reacted to a post in a topic:

IUBB @ Iowa - 01/13/22 @ 9:00 ET on FS1

I predict we will be happier after the NE game, devastated after PU and then irrationally happy after home games vs UM and PSU.

MikeRoberts

reacted to a post in a topic:

IUBB @ Iowa - 01/13/22 @ 9:00 ET on FS1

18 points in 16 minutes and a boatload of turnovers….Not to mention the offensive boards we have given up.

Hoosier DaDa

reacted to a post in a topic:

IUBB @ Iowa - 01/13/22 @ 9:00 ET on FS1

pappy1865

reacted to a post in a topic:

IUBB @ Iowa - 01/13/22 @ 9:00 ET on FS1

Wow. The fouls against Stewart and Kopp. Just horrible what the refs can do.

FloridaHoosierGirl

reacted to a post in a topic:

IUBB @ Iowa - 01/13/22 @ 9:00 ET on FS1

3 and word is that one of his married granddaughters is expecting.

Yep, and it has been ugly. I'm a Woody fan but don't get why he has to sub all 5 guys at once.

Crimson and Cream

reacted to a post in a topic:

IUBB @ Iowa - 01/13/22 @ 9:00 ET on FS1

I'm a Galloway fan but they gave him a wide open 12 footer that he passed up. Has to work on hitting some shots.