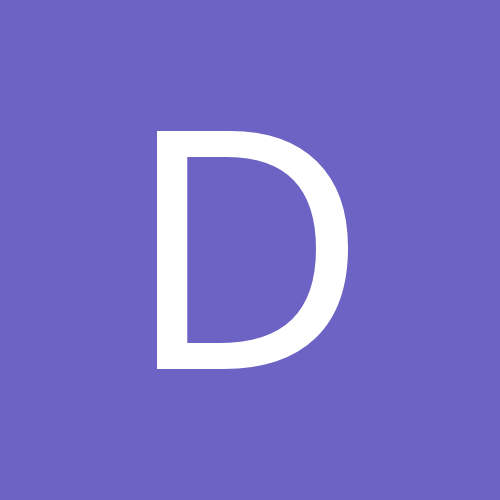 Content Count

1,821

Joined

Last visited

Days Won

1
Everything posted by DChoosier
The Alabama situation is not surprising as the party scene has been really strong there, in spite of the university president saying the kids are not to blame, for the past few weeks. They staggered dorm move-ins but Greeks and apartment dwellers have been moving in, and hitting parties, since the beginning of August. The good news is that I have not seen any reports of anyone getting real ill. Hopefully it stays that way without impacting staff and professors.

What do you think the media did this time? Sources ranging from HuffPost to Fox said is was over 500 cases in addition to the 310. "Fake News" seems to be a pavlovian response when people don't like what they read/hear. https://www.foxnews.com/us/university-alabama-more-500-coronavirus-cases-wednesday

Your first sentence is funny.

The country is split on what to do, and how to handle things, so it is not at all surprising that some/many player parents will be vocal about wanting their kids to play. It's especially easy to see their perspective when you consider that most families with kids, talented enough to play at OSU, etc have had their family life largely revolve around football for years. The parents have been emotionally/financially/time invested with their kids games, practices, workouts, camps, recruiting etc etc so it can't be easy to quietly stand on the side when they see other leagues planning on playing. This fall will be interesting. I hope for the best for those leagues that are planning on playing but who knows what is going to happen.....

Wow. His offers were off the charts good. When is signing day? With football recruits I'm always nervous until they are signed (even though guys flipping hasn't been an issue for IU for a while).

I hear a lot about how we will open up by Easter, our national efforts have been "perfect", even though there have now been 160k deaths, and that we are "winning". So we have that going for us. In regards to the athletes, assuming you are asking about the Covid virus, I believe a major concern with younger people is not death but that they can then spread the virus, even if asymptomatic, to others. It's going to be an interesting fall at colleges but is encouraging that several vaccines look promising.

I agree. Japan, as an admittedly cherry picked example, has an older population than we do, has national health care for everyone but yet spends less than 1/2 per capita on healthcare than the US. A major difference....our obesity rate is 36% while theirs is 4% which means we have many more type 2 diabetes, knee replacements, high blood pressure, disabilities, etc etc and more people susceptible to severe reactions to viruses such as Covid.

I saw a 2017 attendance list for all NCAA schools and Stetson averaged 866 fans per home game that year. I also saw a 2019-2020 attendance list, that did not look as "official", that showed they drew a season total of 8,029 home fans with attendance at games ranging between 15-535. I would think it would be a bit of a letdown to play in front of such small crowds but he knows what he is signing up for.Good luck to the kid. Must have really liked the coaching staff, or style and/or just saw a good fit for himself. Have to give him props for having more Btown Banners recruiting pages of posts (74) than Aminu, Wesley, Miller, Duncomb and Kaufman combined!! LOL.

While not strictly related to sports.....I know someone going to Clemson in the fall. Clemson has pushed back in-class attendance a month and is requiring students to bring C-19 test results. The challenge is that the state she lives in is not giving tests unless you have a doctors note outlining symptoms you already have. If safe, I would like to see football in some form but am getting skeptical as there are so many factors that can derail the attempt at a season.

Wow....Sad to hear that. 59 is way too young.

Take a look at the EU vs USA Covid curve. We are doing abysmally compared to virtually every "first world" country.

I'm in the "let's be cautious camp", and doubt games, if they take place, will be played in front of a meaningful number of fans but......if we do proceed with conference games why not allow non-conference games that involve a bus trip and do not require a hotel stay? Why is it theoretically "safe" to play Ohio State but unwise to play nearby Ball State? I understand not wanting a team to pile on a plane for a 5 hour flight to the West Coast, with maybe 2 nights of hotels, but a short drive to Muncie? In any case I think there is at best a 50-50 chance that games will be played at all.

Brumdog is accurate.. Initially 75% of the posters were commenting Archie would at least make the tourney his first year while most of the rest said it would take the second. On the day he was hired you would have been ridiculed if you predicted "three years from now Archie will get us to 9-11, and tied for 10th, in the Big Ten". Since year one the goal posts have been moved. Things have progressed more slowly than many hoped/predicted but fortunately that is now past history and the state of the program (and the roster) definitely seems to be on the upswing and I think this upcoming year will be very good.

I'll bet there will never be another player that gets both 70+ pages of posts and an offer from Purdue Fort Wayne :)

Archie is better than Crean. That being said, your initial roster cherry picking is almost funny as you do not mention seniors Robert Johnson and Hartman (not to mention non-senior Morgan, Davis, Smith, Al). Did Archie inherit a "contender", no....but he clearly inherited more than Crean did at Georgia.

Who needs Dr Quick when we have the secret weapon.......KUSHNER!!!!

Nope. Bohanon's situation was different because he was deciding if he was going to take a medical redshirt due to missing time due to an injury. Joey Baker lost his redshirt (non-medical) possibility when he played one second and I believe the same applied to Damezi. EDIT: when it happened Coach K caught some flack for burning the kids redshirt by playing him in the 27th game of the season after sitting on the bench the first 26 games.

Good luck this weekend. Just a warning....as the kids arrive and grow so does your wife's winning percentage. I was right 50-60% of the time before kids but am currently down to zero.

I'm not sure if the rule changed this year but, in the years previous to this, in men's b-ball you could no longer redshirt if you played even a few minutes (ie the basketball rule did not change when football did, where you are allowed to play 4 games (a third of the season). When Zion got hurt Coach K played Joey Baker for five minutes, in the 27th game, and Baker lost his eligibility for a non-medical redshirt. Baker did not play one second in the first 26 games but gave up a year for 5 minutes in the 27th game. In the subsequent games he only played 13 minutes for a grand total of 18 for the season.

Actually we agree on pretty much every point. I agree the record does not tell the whole story and, although it was not clear, my reference of the 9-11 conf record was not how I meant to define the season. What I meant by mentioning 9-11 was after three years I can see why there is some restlessness and think we are getting beyond saying people have "right now" attitudes because he is going into his fourth (not first or second) season. I'm looking forward to next year, especially if we can consistently play (ie show up) the way we did the last 4 regular season games. Although we went 1-3 it was a four game stretch of playing hard, with less TO's, better defense, the offense getting a lot of good shots (but missing a ton of bunnies), fewer 30 foot hedges by our big men, seeing that Race and Hunter "belong", etc. ie...it was encouraging in spite of the record. I think the "changing of the guard" from a player leadership perspective will be a big positive but am still a bit concerned about our offense on the perimeter. Would sure like to see a couple of consistent outside threats to help open up TJD underneath.

I'm curious as to when the "win now" card expires. Having big expectations in year one, which many posters did, yea that's a "right now" attitude. Year two, ok, that's pretty quick. Year three at IU? Does not being satisfied going 9-11, and tied for 10th in the conference, constitute having a "right now" mentality? I agree we are seeing improvement on defense, and perhaps recruiting, and it will be very interesting to see how (or if) the team attitude/chemistry/locker room changes with the graduation of the seniors.. We will see what happens with one particular senior leaving as things could possibly radically transform for the better since one alpha personality can definitely influence a team for better or worse. Looking forward to next year and really hoping Archie makes this work.

No. Freshmen, Sophomores and Juniors all lost the same amount of time/opportunity as the seniors. Should we also give all of them another year? Students on merit/academic scholarships are also losing out on things. Should we give them their scholarships for another year? This sucks but sometimes life is not fair and people have to climb over hurdles and move on.

It was stupid for him to go to the game. I read somewhere (and have no idea if it is true) that he had food poisoning. If that's correct at least he is not infectious (cvirus, strep or flu).

The NBA game was cancelled a minute before tip-off. My guess is that they are meeting now and the cancellation will happen before noon tomorrow (if not late tonight).