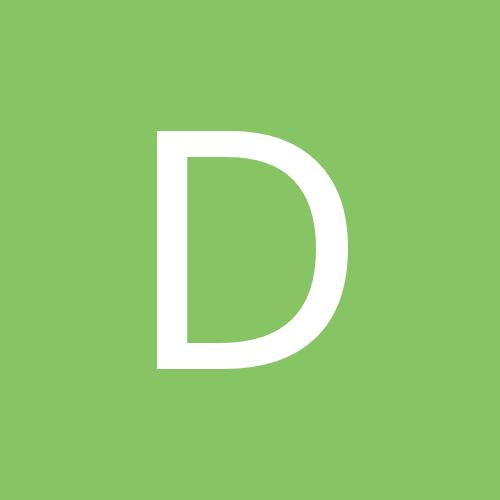 Content Count

1,871

Joined

Last visited

Days Won

5
About Demo

Dave from Dayton

reacted to a post in a topic:

Music Thread

Class of '66 Old Fart

reacted to a post in a topic:

College Bball Thread

thebigweave

reacted to a post in a topic:

College Bball Thread

Uspshoosier

reacted to a post in a topic:

College Bball Thread

I'm 100% confident you're right. But I hope not. I think he'd have a chance to be one of the next generation of faces of the game type college coaches. Just not a lot of guys of an age and at a program that really lend themselves to that sort of stature. Even in today's media environment. Oats? Maybe Cronin? Even Few and Wright and Muss are pushing 60. Izzo, Cal, obviously Boeheim, have to be following Roy and K out the door soon enough. Self's already 1 of those guys. He's got, what, maybe 10-12 more years. Will be interesting to see who grows into shoes that big.

HoosierHoopster

reacted to a post in a topic:

College Bball Thread

IUc2016

reacted to a post in a topic:

College Bball Thread

Man, the thing with Howard, if he goes on a good long run, maybe hangs a banner while he's at it, given his stature already within that program's history, that guy has a chance to be 1 of the all-time beloved guys at any school, ever. Not just idolized, beloved. And that's fine by me. I love the guy.

ALASKA HOOSIER

reacted to a post in a topic:

Mike Woodson's coaching staff at Indiana will be Kenya Hunter, Dane Fife and Yasir Rosemond

Remember when MTV released the video for The Old Man Down the Road, which was the 1st place anyone could hear it after all those years of not recording. Those 1st 5 guitar notes. Chills. It was like he'd never been away.

Demo

reacted to a post in a topic:

Music Thread

Demo

reacted to a post in a topic:

(2021) SG Tamar Bates to INDIANA

Here's a nice watch from January for the purposes of '23 in that it includes both Lawrent Rice and Gabe Cupps. Couple of things on Rice: 1) He is absolutely a PG, and a pass first one to the point of being almost too unselfish. There are 3 times in this game when he has an opportunity to make an aggressive offensive play for himself but instead creates opportunities for others. 2) That being said, his passes are well-timed and very accurate. He likes to push pace by hitting ahead. Love that. Not enough PG's are willing to give it up early. 3) With the exception of the 1st play of the game where he got completely lost on a switch, Rice played a solid defensive game. His defensive traits stand out. He's an elite athlete, he's long and he can really change direction. I don't recall him being beaten off the dribble. 4) He's almost ambidextrous. Until he shoots it, you would not know he's a lefty. Cupps didn't really impact this game in a meaningful way. He's solid and efficient, though he doesn't shoot it very well here, but he doesn't display a trait or skill that leaps out. I imagine he's the sort of kid you need to see a few times.

Demo

reacted to a post in a topic:

2022 General Recruiting Thread (Bball)

This is great. Compare your opinions to the OSU staff. A lot of opinions out there that Crean was wrong to cut loose Matt Roth. Clearly, this particular OSU Asst disagrees.

According to Woj, Juwan Howard is in the conversation for the Portland job. Hope, that doesn't happen, but it wouldn't be the worst thing in the world for IUBB.

Demo

reacted to a post in a topic:

2023 General Recruiting Thread (BBall)

The school he attends is maybe half an hour from Huntington Prep. Interesting that a player of that caliber within that proximity would stay at a local program. But, hopefully, I'm gonna see Huntington Prep at an event in January. So, if this kid is really interested in IU, he needs to make my life easier and just transfer there. We'll see where his priorities lie.

Well, her voice doesn't make me want to jump off our balcony. So, there might be some subtle differences,

How have I never heard of this woman before? Listened to her all afternoon. She plays so many things in so many styles so beautifully. Proof of God-level gifted. I excitedly shot some of her stuff to my 20 year old who proceeded to inform me that I'm way late here.

1 of the worst kept secrets in the history of badly kept secrets.

Tommy Lloyd. Mark Few's top guy.

Curious if they'll name Scheyer HC in waiting the way Purdue did with Painter. Maybe that's making a poor assumption, but it's always been my understanding that schools with open gigs didn't bother w/Scheyer because the Duke job was a given. Of course, that was supposedly the thing with Wes Miller/UNC.

Ditto. I was 6'4" in college. Haven't been measured in a few decades, but pretty damn sure I'm not now. And, yeah, everything about this kid is really impressive. Won't surprise me at all if 10 years from now when Woody is retiring after a hell of a run returning the program to real relevance that we look back at Bates as the foundational kid. Kind of think he might be special.

2 things here: 1) #21 didn't go unworn for long. 2) Either Woody has REALLY shrunk from his 6'5" days, or young Mr Bates is no longer 6'4".

To paraphrase Will Wade, that is one stronga$$ food day.