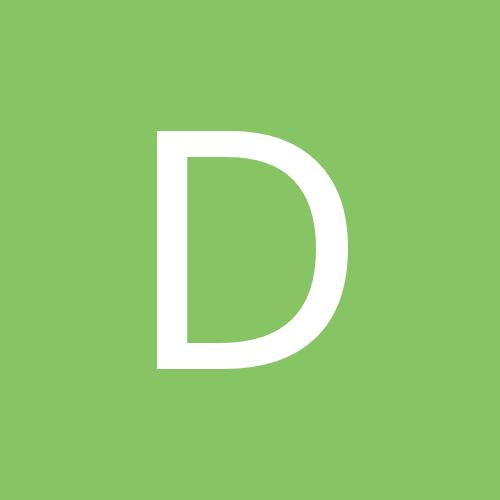 Content Count

2,202

Joined

Last visited

Days Won

7
Everything posted by Demo
You're right, that is a really good thread. Even the Arkansas comp wasn't some kind of pejorative, just uninformed. Gonna have to root for VT a little bit.

Well, that's not a bad sign. Jumping out early and against his school. Gotta think he knows at least a little something.

Guessing the 1 guy who wasn't guarding him was Edwards.

OKC may be terrible this year, but when you get a chance just check them out for Josh Giddey. Yeah, he just turned 19, the athleticism still needs to come a little and the shot has to get cleaned up, but that kid is a computer. There are very few guys who see what he sees. He finds angles that just aren't there. And he seems to have no ego at all. In a couple of years he's gonna be one of those guys other guys will really want to play with.

https://www.espn.com/nfl/story/_/id/32486646/los-angeles-rams-owner-stan-kroenke-angers-nfl-owners-financial-pivot-related-lawsuit-st-louis-move-sources-say?platform=amp&__twitter_impression=true Not that this isn't universally known, but even by pro sports ownership standards, Stan Kroenke is just a staggering POS.

In the last half dozen or so cycles, there've been 5 guys IU has been in on that I just loved: Shake Milton, Michael Porter, Caleb Furst, Aminu Mohammed and Noah Clowney. So, history dictates that I not feel that good.

Hope I'm wrong, but I don't see that stroke extending to 23' at all. The hand position, the body lean, the flat trajectory, all problems. Looking forward to seeing what he's cleaned up this summer. The comp I've kind of settled on for him is Tristan Thompson. That guy has made a bunch of jack out of rim running, finishing, garbage baskets, rebounding, defense, relentless energy and just being a general pain in the @$$. Also speaks to the changes in the game that 10 years ago Thompson was the #4 pick in the draft and Trayce, who's had a better college career, is struggling to just get drafted.

How many guys false started on the 3rd down play? There were at least 3.

Great kid, great family, great athlete, competes, projectable, high ceiling, high floor.There is literally nothing not to like here.

Most pkg deal talk is just that. But Bradley and Walker appear to be the genuine article.

Beaster. That is seriously primal.

That would be…..out of character.

Met the daughter's latest boyfriend tonight. Usually this is accompanied by Dad breaking out the Blanton's. He rolls in wearing a Husker Du tee and now I know he's a fake. No, not only does he talk about one of my favorite bands with depth, he makes a pretty compelling, though wrong, case for why he thinks Sugar was actually even better. Oh, and he's majoring in Wildlife Biology and wants to work for the Parks Sevice. Ok, this one gets to stick around. In honor of my not being stone drunk right now, the most under appreciated great cover in rock history and a permanent part of my deathbed playlist:

Was just perusing his Mom's Twitter feed. She is objectively great and they appear to be a pretty spectacular family. Has a Master's in Psychology and runs a non-profit that works with families of kids with disabilities. Just good, good folks. Getting happier about this one all the time.

Freaking love it! Rosemond is doing work.

Queen is a fascinating player. I watch him and think if he grows another couple of inches he could evolve into sort of a DeMarcus Cousins type super skilled below the rim big. But, he plays with the ball in his hands so much and he's a natural facilitator. Kind of like Krutwig at Loyola, but miles more talented. He's so much fun to watch. Really looking forward to following him.

True. The MVC is awesome for exactly that reason. The Mountain West is sort of the same. A couple of reliably good teams and then chaos.

https://mobile.twitter.com/JonRothstein/status/1450825374951256071 Looks a little dicey for Indiana schools in the MVC this year. Aside: for those into trying to spot the next big thing, Dana Ford, the HC at Missouri St, is a Guy. If I was someone like Joe Castiglione at OU, with total job security, I would have been sorely tempted to hook him up when they hired Moser, though I don't fault that hire at all.

Really? Nice. That forces me to take another look at Stephon Castle. He's always listed at 6'5", but in the fall league games of theirs I watched he had a full 2" on Newton. Their HS team is gonna be must see tv this winter.

Yup. Given his age and present athleticism, it's really easy to see him sprout to about 6'4" and show up at some EYBL event next spring looking like the 2nd coming of Russell Westbrook and he just gets buried in offers. Better to lock him up and call it a day.

Congrats to the young man. Another high caliber kid entering the program.