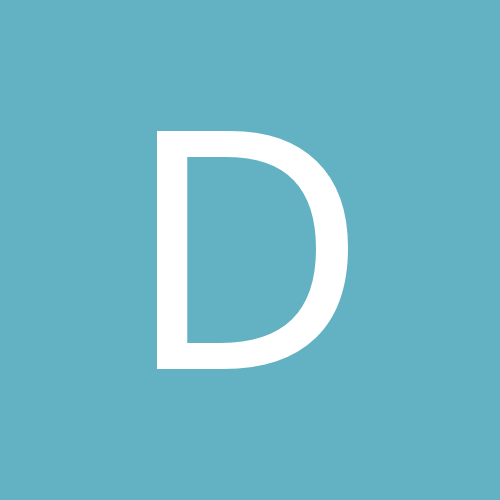 Defenserocks28
VIP Member
Content Count

338

Joined

Last visited
About Defenserocks28

LockdownD

reacted to a post in a topic:

2019-2020 NBA Thread

Class of '66 Old Fart

reacted to a post in a topic:

2019-2020 NBA Thread

Stromboli

reacted to a post in a topic:

2019-2020 NBA Thread

BtownStrength

reacted to a post in a topic:

2019-2020 NBA Thread

HoosierAloha

reacted to a post in a topic:

2019-2020 NBA Thread

Stuhoo

reacted to a post in a topic:

2019-2020 NBA Thread

Here's the shot in case anyone missed it:

I mean, they could have had it in place if trump didn't cut the 100 sites capable of testing for it down to three. https://fortune.com/2020/02/26/coronavirus-covid-19-cdc-budget-cuts-us-trump/

Just to confirm, you would be okay with stores and restaurants turning away people who refuse to wear a mask? And to be fair, people live in highly populated cities, or work in retail, grocery stores, barber shops or about 50% of all available US jobs. Avoidance can be very difficult. Sometimes you need everyone on board to stop something from spreading.

Not sure if this has been posted; but it appears that deaths related to Covid have been undercounted by about 28% Yikes! https://www.cnbc.com/2020/07/01/official-us-coronavirus-death-toll-is-a-substantial-undercount-of-actual-tally-new-yale-study-finds.html

Sorry about that, I misunderstood. I thought you were referring to the .002% number. I've seen that CDC 10X number in quite a few places, Google News, WaPo, NYT, Reuters, CNN, Yahoo, BING news, CNBC. Although I'm not seeing it on FoxNews main page, or at least, it's not very obvious where.

Probably "swept under" because the math is incorrect.

If the sounds doesn't work, here's a direct link: https://www.reddit.com/r/TikTokCringe/comments/gitnqf/if_americans_treated_tornadoes_like_covid19/?utm_source=share&utm_medium=web2x

I blame the guy in the chair when budgetary cuts he performed DIRECTLY and ADVERSELY affected the response the USA was capable of to Covid. Why are so many tests STILL not being performed? Why do we have no idea if case counts are truly getting better? Why did we have to shut down large parts of the economy for almost a month? Well, it certainly wasn't helped by Trump slashing funding for those agencies set up to test and prepare for pandemics: https://fortune.com/2020/02/26/coronavirus-covid-19-cdc-budget-cuts-us-trump/ The above article isn't even accounting for the pandemic task force that was disbanded whose sole mission was to identify the next pandemic. https://www.snopes.com/fact-check/trump-fire-pandemic-team/ Also, to your hoax comment earlier, here is the DIRECT quote: ------ "Now the Democrats are politicizing the coronavirus, you know that right?" Trump said Feb. 28. "Coronavirus, they're politicizing it. We did one of the great jobs. You say, 'How's President Trump doing'? They go, 'Oh, not good, not good.' They have no clue. They don't have any clue. They don't even count their votes in Iowa. They can't even count. No, they can't. They can't count their votes. "One of my people came up to me and said, 'Mr. President, they tried to beat you on Russia, Russia Russia.' That didn't work out too well. They couldn't do it. They tried the impeachment hoax. That was not a perfect conversation. They tried anything. They tried it over and over. They'd been doing it since you got in. It's all turning. They lost. It's all turning. Think of it. Think of it. And this is their new hoax." ------- Generally speaking, it's really hard to gain good context from most Trump speeches...but I'll try with the above quote. I believe what he's attempting to say is that the Democrats voicing alarm about the virus was their new "hoax" to bring him down. If you have a different interpretation, I would be curious to hear (I really would, perhaps I'm missing another angle). So, I agree, he didn't say the Corona Virus was a hoax. BUT...he did infer that the severity of it was being "amped" up by Democrats. He also insinuated that it's no worse than the flu, and then, was contradicted by Fauci: -------------- "So last year 37,000 Americans died from the common Flu. It averages between 27,000 and 70,000 per year. Nothing is shut down, life & the economy go on. At this moment there are 546 confirmed cases of CoronaVirus, with 22 deaths. Think about that!" --> Trump Two days later, Anthony Fauci, head of infectious diseases at the National Institutes of Health and a member of Trump's task force on the outbreak, said the coronavirus was far more deadly. "This is 10 times more lethal than the seasonal flu," Fauci said on Wednesday, when was asked by a House of Representatives committee for a fact that would help Americans gauge the danger. --------- Moreover, as of LATE February (February 26th) , Trump went so far as to say that Covid cases in the USA would soon be zero. At a political rally in New Hampshire, Trump mentioned the coronavirus and says it "looks like, by April, you know, in theory, when it gets a little warmer, it miraculously goes away." NOTE: If you want documented support, ie, videos, tweets, etc, of each to the items listed above, I'd be more than happy to provide them. I don't know how one reads all of the above and doesn't see how Trump downplayed the severity of the virus. The US government didn't act fast enough (governors as well), downplayed risks and now the unemployment rate in the US will probably hit over 10%. What also sucks is our government is taking advantage of the 2 trillion bailout in many pork ways, you've got 75 million for NPR (not sure how they affect Covid). More interestingly is that real estate investors who make over 500k and have taken large losses on their real estate in the past 3 years (it's retroactive) and continuing going forward, will get tax benefits to the tune of 170 BILLION dollars. I know this will come as a SHOCK, but both Trump and Kushner are big real estate developers who have lost a considerable amount of money in real estate. https://www.nytimes.com/2020/03/26/business/coronavirus-real-estate-investors-stimulus.html Oh, and Trump just got rid of the watchdog who was monitoring the 500 billion of the 2 trillion bailout. What could be the reason for removing a watchdog on overseeing what the Trump administration is doing with the $500 billion bailouts? Seriously, I'd love to know. Believe it or not, I'm fiscally conservative. I hate seeing that we had incredible GDP growth over the last decade and proceeded to have the largest budget deficits in history. I hate the fact the Fed kept interest rates artificially low for wayyy too long. I hate that we gave massive corporate tax cuts that in the end, just redistributed wealth to those that had money in the stock market. I hate that we just spent 2 trillion, probably soon to be 4, because leadership just sat on their hands. I'll be paying for these decisions. I'm in my 30s and at some point, this nation will have a reckoning on budgets. Sadly, those that have put us in this mess won't have to pay for it. I'll be paying tons of interest on loans taken out by my parent's generation on the economy. Sorry to all about the long-winded response. Working from home leaves me with a bit of additional free time.

I wouldn't plan on any country being able to fully handle this once we go full pandemic; I do agree on that. Certainly, the problem wasn't helped at home when we sent tons of supplies overseas and are now, for some reason, overpaying for products we already had private businesses contracted to provide for a set cost. However, when you have someone completely downplaying the threat for 2 months, telling people that going to work with the virus is no big deal, that's it's a hoax perpetrated by the opposing political party, that "the 15 (cases in the US) within a couple of days is going to be down to close to zero" (said on Feb 26th), or saying "I know more about viruses than anyone"....that is poor leadership and misleading the public. Heck, until a national quarantine is put in place, this stuff will just drag out. If a national quarantine would have been made two weeks ago we would be in much better shape and most likely be "okay" by the beginning of May. As is, we probably won't be back to normal until June at best. Perhaps as late as August. We also have no test kits available because funding was cut for the very health services responsible for producing them. The numbers are drastically understated in China and America (here because no one can get tested. I personally know four individuals who probably have it. They tested negative for flu and have every single sign of Covid...but can't get tested). No one in their right minds believes China's numbers, and if someone actually allowed their decision making on Covid to be informed by a government notorious for lying, then yea, that's on them too. Heck, it's believed China's numbers are probably understated by 15 - 40X (at least by UK's government). Covid has become much worse than it ever had to be. The government serves a purpose and we are seeing that very clearly today. However, critical agencies have been underfunded, talent is leaving in droves, and there's very little competent leadership left. We don't get to break the government and then pretend nothing could have prevented the mess we are in. Heck, in October an agency whose sole purpose was finding and preventing the next pandemics was eliminated. I'm not saying they would have stopped this, but we also don't know.

What's more ridiculous about this is that we actually shipped a TON of our own supplies to foreign countries, as recently as February, even though it was clear by that point Covid-19 was going to be a true challenge for any nation to deal with. This article is just fantastic in showing the utter ineptitude of how the U.S. government is dealing with this crisis. Truly worth the five minute read if you have time: https://heathercoxrichardson.substack.com/p/april-1-2020 Also, we can't test anyone because only 3 of 100 public health labs were operational due to budget cuts (not to mention the elimination of virtually all programs associated with finding new pandemic threats and response teams): https://fortune.com/2020/02/26/coronavirus-covid-19-cdc-budget-cuts-us-trump/ Clearly the budget cuts were worth it though so we could cut corporate taxes and Delta, United, American etc and other corporations could fund stock buybacks. The news broke that the United States has been sending medical supplies to other countries while our own health care workers don't have masks or PPE (personal protective equipment). Politico revealed that an administration official called counterparts in Thailand to ask for PPE only to be told by a confused official on the other end who said that the U.S. was shipping those very supplies to Thailand. One shipment had already arrived, and another was on its way. Vice President Mike Pence, who is in charge of the administration's coronavirus task force, immediately halted the shipment. It appears that there has been no coordination between the administration and USAID, the United States Agency for International Development, so we have apparently been exporting the very supplies we need at home. This created a furor over the fact that we also sent 17.8 tons of medical supplies, including masks, gowns, gauze, and respirators to China in February, after the severity of our own impending crisis was already clear. The administration has said these supplies were "donated," but I have not been able to track down by whom. And This: We learned that the Obama administration tried five years ago to address what it perceived as a lack of ventilators in case of a pandemic, paying $13.8 million to a Pennsylvania manufacturer—a subsidiary of a huge Dutch appliance and technology corporation-- to create a cheap, easy ventilator to stockpile. The FDA cleared the device in September and the Department of Health and Human Services, which had provided the $13.8 million, ordered 10,000 of them for $3,280 each. Instead of providing those ventilators, the company instead hiked its prices and sold them overseas. Trump has declined to use the DPA to get the company to produce the ventilators it developed for the U.S. Instead, Kushner's team is negotiating with it to build 43,000 more expensive hospital ventilators for the U.S.

Link to the IU game, premieres at 5 EST. Go Hoosiers!!!