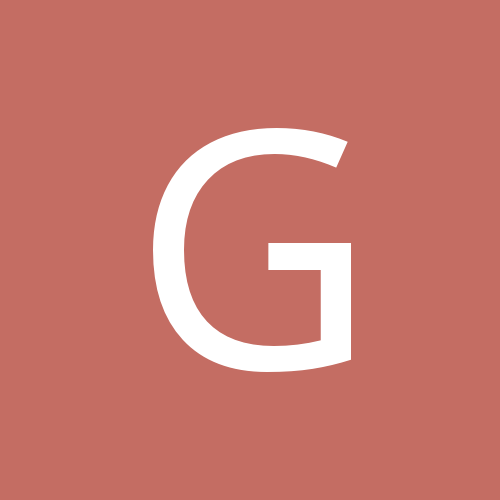 Content Count

359

Joined

Last visited
About go iu bb
Recent Profile Visitors
The recent visitors block is disabled and is not being shown to other users.
Class of '66 Old Fart

reacted to a post in a topic:

IU Mens/Womens Swimming and Diving

Ouch. I hope them both the best in their academics and their lives https://swimswam.com/big-ten-champion-emily-weiss-indiana-announces-medical-retirement/ https://swimswam.com/five-time-all-american-zane-backes-ends-indiana-swimming-career-early/

Hoosierfanyuh

reacted to a post in a topic:

(2022) - SG C. J. Gunn to INDIANA

Did he really refer to Gunn as "Gunn, the 6-5 Indiana recruit" or is that something the author added? If he actually said that it's very weird.

It's the 3rd option that I bolded. Last season's seniors who stayed with their team don't count against the 13 scholarship limit for this season only. Super seniors that transferred count against their new teams' scholarship limit. No players lost eligibility last season but they do this season. Whether or not the seniors of last season who can play because of that this season count against the scholarship limit applies to this season.

go iu bb

reacted to a post in a topic:

2022-2023 IUBB Roster Projection

ALASKA HOOSIER

reacted to a post in a topic:

IUBB vs Minnesota - 1/09/22 @ Noon on BTN

Chris007

reacted to a post in a topic:

2022-2023 IUBB Roster Projection

Addressing the last sentence, everyone on the team has at least 1 more season of eligibility left after this season if they want to use it either at IU or elsewhere.

thebigweave

reacted to a post in a topic:

IUBB vs Minnesota - 1/09/22 @ Noon on BTN

This is the opposite of the trend we saw under Miller. With him the defense tended to have good numbers in the non-con and then take a nose dive in-conference. I don't think I ever saw his defense give up that few ppp, though. IIRC it was usually a bit under 1 ppp in the non-con then up to around 1.1 ppp during conference play. It's nice to actually see a team improve during the season. It's been a while.

They were in slow motion for me. I watched on an Android phone.

sixseis

reacted to a post in a topic:

Lineup Changes?

Jeff_Boy_Ardee

reacted to a post in a topic:

Lineup Changes?

I'm aware that as far as eligibility they're freshmen. My point is that I've seen only Lander and Leal being referred to as such but not Galloway and Geronimo and it seems to be used as an excuse. They have played a year of college ball and played in games last year, not just redshirted. Thompson reclassified and reshirted but I don't remember people using that as an excuse his first couple of years like we see with Lander. It's typically people calling for one or both of the players to receive more PT that call them freshmen to excuse their "freshmen mistakes" even though they're now sophomores making those same mistakes.

Why do people insist on misclassing our younger players? Lander and Leal are both sophomores, not freshmen. They both were not only on the team last season but they also played in games, albeit sparingly. Why is it these two who over and over posters refer to as freshmen but not Galloway and Geronimo who are in the same class? Lander makes a little more sense than Leal since he reclassified but this is still his second season in college. I think people refer to them as freshmen to kind of excuse some of the mistakes they make because they'd like to see them get more PT while Galloway and Geronimo already get PT when healthy. Maybe they should get more PT or maybe not but people should at least not misclass them to try to make their weaknesses seem like they're just due to being new to playing in college because they're not.

I was entering the numbers you posted so I may have fat-fingered one of them or maybe missed some attempts to get that 80%. Or maybe there are some shots taken and made from players not included in your list. Thanks for the correction. I still think that IU not only takes too many long 2s but also has the wrong players taking them. They're inefficient shots. It's good that we're hitting at a decent rate compared to most of the league but they really need to be backed up to be 3 point attempts. This shows how much each turnover hurts IU. In a close game just 1 to 3 less turnovers could be the difference between a victory or a loss. Just look at Wisconsin, they're at the bottom of the league in points per shot yet they're 2-1 because they take care of the ball so they're scoring that 0.97 points per shot more often than a team like IU is scoring its 1.14 points per shot. It's kind of frustrating that looking at the numbers it looks like IU should be a better team than they are because they make so many mistakes, many of them unforced. Too many turnovers, too many missed FT, and too many bad shots.

BGleas

reacted to a post in a topic:

Lineup Changes?

Some take-aways from this: It looks like this team shoots too many "far 2s." 306 "close 2s," 213 "far 2s," and 243 3s. That's ~28% of shots are far 2s which are some of the worst shots to take. Only 3 players are hitting 50% or more of those. Percentages: 80% close 2s, 38% far 2s, and 36% from 3. Durr takes too many far shots for a big. He's only shot 5 shots from close range. Is he afraid to bang? That won't help in B1G play. Phinisee: 6/16 from close is not good and it just shows what the eye sees, that he's a terrible finisher. Johnson and Kopp are two of the worst offenders of shooting bad 2s as shown by their far 2 numbers.

Over been trying to find out this info so thanks for sharing. My theory has been that the wrist injury (injuries? I don't remember if it was one that got air multiple injuries) that he had in HS may have had an effect on his shot since it was his shooting wrist. This was for the last 2 HS seasons where you saying his shooting dropped off so I may be right. It also makes sense for how a coach's son could have such a broken looking shot.

IU commit and Olympic gold medalist still ripping it up. He'll be a great addition. https://swimswam.com/tunisias-ahmed-hafnaoui-breaks-melloulis-african-800-1500-records/

lol, swing and a miss at a joke on my part. I was joking that you were laying down taking a nap from the picture orientation. Oh, well, sometimes jokes just fall flat.

Kind of waste of money to nap at a game...

He isn't basically a freshman. He's now a sophomore making freshman mistakes. Just because he could've played another year in HS and have been a freshman this year doesn't mean he's a freshman because he didn't do that. He's technically a freshman in eligibility but he still has a year of game experience behind him so that is better even than a typical redshirt. The improvement you see is because he did come early, not in spite of it. If he hadn't come early we'd be seeing last year's Lander instead of this years. I hope he stays and continues to improve. The problem I see is that now it's two coaching staffs who would rather play Phinisee ahead of him and, quite frankly, Phinisee isn't very good. He plays good defense but his shooting is terrible at all distances and the offense often stalls when he's in control. Yet Miller and now Woodson think Phinisee gives them the best chance to win now. Not Lander. He didn't make the sophomore leap. Hopefully, he'll make one before his junior season and he's still a Hoosier when he does.