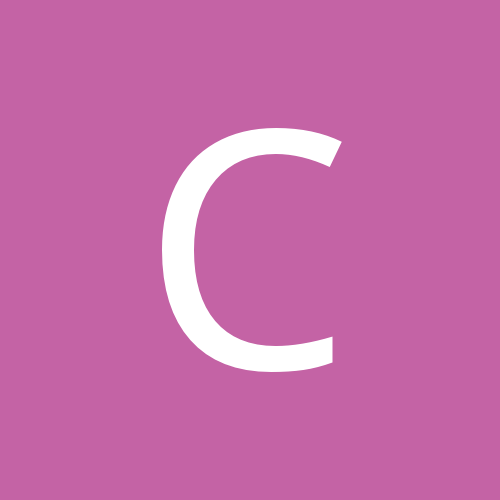 Content Count

1,099

Joined

Last visited
About cthomas
thebigweave

reacted to a post in a topic:

Are We Better Than Last Year?

Defenserocks28

reacted to a post in a topic:

Are We Better Than Last Year?

IUc2016

reacted to a post in a topic:

Are We Better Than Last Year?

I've always been a big fan of Rob's. Injuries have robbed him of what he could have been the last two years. I like what Lander can be and I love him as a backup to Rob, but he is not better or ready to be a starter. This team needs a junior Rob at his best to be as good as it can be.

Starting to think the same thing. We give up a lot of open threes while being seemingly unable to stop drives. That was a bad team last night and, outside of about ten minutes, they seemed to get what they wanted. I think this team will have to win with defense first. Hopefully they look better as they settle in.

So, if he commits he would begin practice and be eligible to play immediately? No matter the talent, that seems like quite a challenging proposition for everyone involved.

Spent some time looking at an OSU forum and they are eating their own. It's really kind of funny because they are a legitimate national contender. Some posters gave us credit for being better than they thought we were but the majority were just critical of their team. Just the nature of fandom I guess. Great effort by the Hoosiers and with a little bump in recruiting, look out.

HoosierAloha

reacted to a post in a topic:

Game Thread: 11/21 @ OSU Noon ABC

I said I would eat crow if we won because I didn't think it was possible. But I think I'll have a helping just because of the second half they played. To have OSU hanging on at the end, at home, after being down four scores, absolutely I'll eat crow. Now, don't waste this effort by letting down next week. Win out and it's been the best season in my memory.

theriverpilot

reacted to a post in a topic:

Game Thread: 11/21 @ OSU Noon ABC

The talent difference is huge. We have a good football team. They have a national championship level good TEAM. Pretty much what I expected. We need to move on from this and finish a really good season.

HoosierDYT

reacted to a post in a topic:

Game Thread: 11/21 @ OSU Noon ABC

I watched them against Nebraska and thought that they were really good. National contender good. I don't want to diminish in any way what we have done to this point, but objectively, I don't see a way that we win this one. They have a talent advantage all over the field. I love our over achievers, and I hope we find a way, but I just don't think it happens. If I am wrong, I'll be here asking for second helpings of crow.

cthomas

reacted to a post in a topic:

(2021) - PF Mustapha Amzil to Dayton

I'm shocked that you would disparage one of the most beloved players in IU history in that way.

I second that and raise you about 20 years. Love this team. Maybe the most complete team on both sides of the ball that I can remember.

There's this girl and I really like her. I mean REALLY like her! I think we would be great together. But, no matter how hard I try, she's just not that into me. To make matters worse, she picks this guy that I can't stand. I hate everything about him. It stings, and I just don't understand why. After a while, I realize that there are other girls and forget why I was so obsessed her.

The 3 is probably how he sees himself beyond college and is looking for a situation that lets him develop those skills. I'm not a big fan of players dictating where they play. Kinda seems like a coaches decision to me. IF, in fact, the recruitment played out that way, I have no regrets not getting him. Sounds like a little too much "me" and not enough "team".

Imagine if none of this had happened AND he picked Purdue tonight. We would have been confident right up until the axe fell. At least now, we won't be blindsided and maybe pleasantly surprised.

I'm not going to knock the kid for going where he thinks is best for him. Like most kids with NBA aspirations, this is a business decision, not an emotional one. We will fill the spot with someone else and move on.

I think it's all about the fit and how that helps him achieve his goals. I'm sure he has analyzed coaching, style of play, and personnel down to the micro level. I could be completely wrong, but I doubt that emotion plays much of a role in the decision. Hopefully, it's IU in the end but either way, I hope it works out for him.

I didn't mean to question his character and maybe that's the way kids roll these days. It's a different world than the one I grew up in. I'm sure he's a great kid and is not meaning to be disrespectful. I'll wish him well, as I do with all kids, no matter who he chooses.