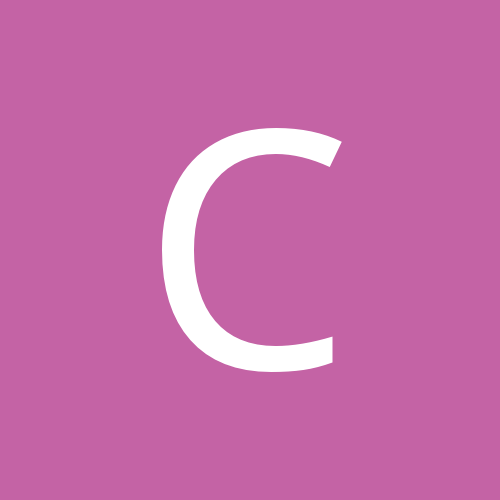 Content Count

1,071

Joined

Last visited
About cthomas
Rank

Starter


Birthday

05/17/1948
This is the key phrase. The prime directive of every living creature is to get it's genes as far into the future as possible. A virus that kills its host doesn't survive very long.

ALASKA HOOSIER

reacted to a post in a topic:

All-Time Underrated Team

ebridges24

reacted to a post in a topic:

IUBB - 2020 Off-Season News

jk34

reacted to a post in a topic:

All-Time Underrated Team

I've seen Bobby Wilkerson on a couple of lists here and definitely agree. Buckner and Wilkerson were the best defensive guards I've ever seen at IU. That Wilkerson jumped center to start the game says all you need to know about his athleticism. He added just enough on the offensive end to make him a really good all around player.

Class of '66 Old Fart

reacted to a post in a topic:

IUBB - 2020 Off-Season News

pumpfake

reacted to a post in a topic:

IUBB - 2020 Off-Season News

Stuhoo

reacted to a post in a topic:

IUBB - 2020 Off-Season News

mamasa

reacted to a post in a topic:

IUBB - 2020 Off-Season News

I've always thought that Randy Wittman was a bit underappreciated when he played at IU. He was a great all around player with good size.

Not trying to make a generalized point, but my daughter, who works in a nursing home, tested positive for the virus about a month ago. She had no symptoms and was reassigned to their COVID unit. She was retested recently and was negative. Neither her husband or son living with her contracted the virus. Makes me wonder how many other people have experienced the same thing. Had she not worked in a nursing home, she would never have been tested.

ALASKA HOOSIER

reacted to a post in a topic:

Peyton Ramsey to Northwestern

HoosierHoops1

reacted to a post in a topic:

A Transfer Coming?

cthomas

reacted to a post in a topic:

IUBB - 2020 Off-Season News

mdn82

reacted to a post in a topic:

Coronavirus and Its Impact

I apologize in advance for going off topic here, but since the wet markets in China have been implicated in the virus transmission, maybe there is a slight connection. I grew up on a farm consisting of a dairy herd, livestock, and about 600 acres of corn, soy beans, oats, and sometimes wheat. We had a huge garden that supplied a significant part of our food supply. Meat came from home grown animals (pork, beef, poultry, etc.) and dairy from our milk operation. Nearly everything we ate came from our farm. Growing up around, and caring for, a variety of animals affected me in ways I didn't understand until several years later. Simply put, I got to know the animals and their personalities. They are way more complex than most people realize. One day I understood that I couldn't kill the animals that I was eating and at that point I quit asking someone else to do it for me. I've been meat free since 1971. I don't judge others or promote my lifestyle to those who choose differently. I simply live my life as consistently with what I believe as I can and let others do the same.

Always nice to hear from another one. A meat shortage might impact what I buy, especially now that we simply call it plant based.

Just humans beings being human beings.

I have no allegiance to any political entity and prefer to evaluate issues and candidates in my own way according to my values. I am also sick of being put in a position of having to choose the "lesser of two evils" every election day. The degree of corporate control over candidates and institutions through political contributions has compromised their ability to be effective leaders. We, as a nation, are so far down the rabbit hole that I'm not sure we will ever get back to what the founding fathers intended. The current crisis puts all of our dysfunctions on full display. If there ever was a time to speak and act with one voice, it is now. Instead, and this thread has become a microcosm of it, look what we are doing.

I am beyond shocked that thus far no one has entered the portal. I think it's a good sign and probably indicates a healthier program on the inside than many of us think. Also seems to indicate that CAM likes his guys.

After seeing what Landon Turner did in season in '81, I always have hope that kids can figure it out and be who we always thought they could be.

Great story from someone on the inside. Thanks for sharing it. I couldn't believe how inept they were at times early given the talent. But when they figured it out, especially Turner, they were arguably the best I have seen at IU. Isaiah always had the talent, and attitude, to be great. It just took him, and coach, a bit to know what to do with it.

You've got it right. That Maryland team was loaded and IU just ran them out of the building. It was so bad that the broadcast cut to another game at the end. IU has had a lot of great players over the years, but Isaiah Thomas was, and still is, the best I have ever seen there. Every time I watch a replay of one of the games from that season, I'm amazed all over again. I have no idea why it took that team so long to figure it out. I just remember being so frustrated with them through December and much of January.

I thought that Calipari lost that game by not being aggressive enough down the stretch. They had more talent and, if they continued to play the game they had all season, they would have won. Funny how losing just one game takes a team out of the discussion of best team ever. As much as I loved the '76 t IU team, I've always thought the end of the year '81 team was the best I've ever seen at IU.

Looks like Matt Haarms is entering the transfer portal. Interested??

Thank you, sir. I'm a little late to the party, but that is truly funny.