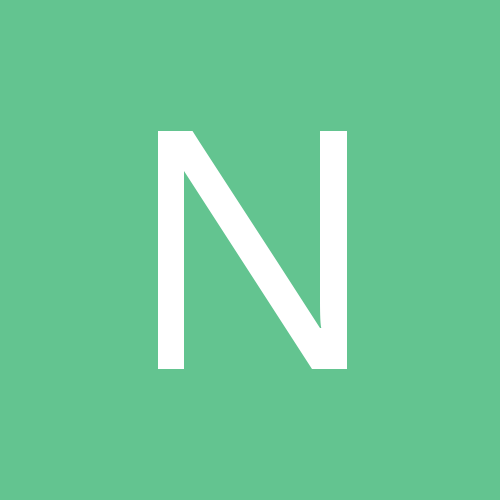 NashvilleHoosier
Senior Member
Content Count

233

Joined

Last visited
About NashvilleHoosier
Str8Hoosiers

reacted to a post in a topic:

Virtual Hoosier Hysteria 11/18 @8:00--Comment Thread

LIHoosier

reacted to a post in a topic:

Virtual Hoosier Hysteria 11/18 @8:00--Comment Thread

Class of '66 Old Fart

reacted to a post in a topic:

Virtual Hoosier Hysteria 11/18 @8:00--Comment Thread

woodenshoemanHoosierfan

reacted to a post in a topic:

Virtual Hoosier Hysteria 11/18 @8:00--Comment Thread

Or, if there were no plans of a scrimmage or anything live, they could have simply just said on Wednesday at 7pm we're releasing a behind the scenes season preview video (and done it across all social media channels). But telling people to tune in to a specific place at a specific time to a Virtual Hoosier Hysteria implies something way different than what we got.

I'm still so confused. Mostly that it wasn't known ahead of time that this was only going to be a 17 minute pre-recorded video, and nothing at all that you would typically see at a Hoosier Hysteria. Or was that known? So disappointed, but whatever, let's just play.

This actually brings up an interesting point, that I'm too lazy to look up the answer for myself. Is there anything saying 2 teams whose opponents during the same week have to cancel due to COVID cases can't just play each other? For example, say Michigan does have to cancel during the last week of the season but Ohio St. is fine to play. If for some reason Rutgers (Maryland's opponent that week) has to cancel, but Maryland is fine to play, can OSU and Maryland just decide to reschedule their game for that week? That may end up being the only way someone could get 6 games in.

ALASKA HOOSIER

reacted to a post in a topic:

Game Thread: 11/7 vs Michigan Noon FS1

jk34

reacted to a post in a topic:

Game Thread: 11/7 vs Michigan Noon FS1

No they definitely won't....b/c we beat them :-). Losing to us likely throws anybody's (who had high expectations) preseason expectations out the window. I think my second sentence of that run-on paragraph likely got lost which was: "I'm not saying you're doing that. Clearly you're also recognizing the significance of this stretch as well." I was mostly referring to others (not on this board) trying to undersell what we've done and immediately just say the teams we've beaten were overrated. Maybe its also more that we were underrated? My overall, much quicker point is....Michigan - yeah, maybe overrated, but we dominated them, we didn't just barely beat an overrated team. PSU - yeah, maybe overrated, but in context that win will have been better than it will appear on paper by the end of the season. The fact that we're even on here talking about this is remarkable. Let's bring home the Spittoon!

Naturalhoosier

reacted to a post in a topic:

Game Thread: 11/7 vs Michigan Noon FS1

I get the urge to say this now, but I don't think its fair to undersell what we've done. I'm not saying you're doing that. Clearly you're also recognizing the significance of this stretch as well. But I've heard a few people try to minimize our wins already. With Michigan, yeah they are probably not as good as most thought they would be. But we also dominated them. It wasn't just squeaking out a 1 or 2 point victory b/c Michigan is down and we are little better than normal. We were very clearly just a much better team than Michigan on Saturday. In regards to PSU, I definitely think we got lucky on our timing of when we played them (no chance they are actually a top 10 team) but I think some additional context will be important when looking back at this win. It was the first game of the year after a very rocky offseason all around. We were rusty, they were rusty. They had hopes of a BIG championship and the playoffs. Then they lose to us in heartbreaking fashion, then lose their only single chance to save their season the next week at home to OSU. After all they sacrificed to get to the point of playing the season, losing their defensive leader and starting RB, only 2 games into the season and its all over. Now they have to play the rest of a shortened season, with far more restrictions on their every day life, playing in front of nobody every week, with much less to play for. Its completely conceivable that they will mail it in for the most part. So on paper, beating PSU may not look that great by the end of the season, but I don't think its as simple as "they were overrated". Ultimately, if we just keep winning it doesn't even matter.

Str8Hoosiers

reacted to a post in a topic:

(2021) PF Trey Kaufman to Purdue

Here's another video of the announcement. At least this is what I heard: https://www.instagram.com/reel/CGqvar7hm2i/?igshid=1r3rd7ak5b9f4

This has all backfired on me. A large box just arrived on the porch. What's inside requires assembly. Now that she knows my schedule, I really don't like how the rest of my day plays out if at 5pm we get a Purdue commitment and this thing is still sitting here not assembled.

False. Luddite: (noun) 1.) A guy getting yelled at by his wife for perusing around a message board on a work day trying to figure out what's happening with a high school kid 2 states away while she has "multiple meetings and calls today" and "seriously, do you not have anything on your calendar today?" and "I need a job at your company, if that company really does exist, which some days I really don't know." 2.) Sometimes eats tree nuts.

I'm with you here. I admit I haven't read through everything in the thread. But as much "evidence" as there seems to be, this has just as much of a feel of a small rumor that got way out of hand. I'm also not hip to the TIKITYREDDITTOKITY, so maybe I'm just an out of the loop luddite.

I'm not as worried about him doing the media stuff. He needs to capitalize on this moment for the good of the program. He doesn't seem like a guy who will lose too much focus on the next task at hand. What I'm more worried about is the team. They finally got that huge win. At least we think they did. I think its yet to be determined if we truly beat an elite team, and it's equally possible that we beat a fringe top 25 team. Even if its the latter, still a solid win, but how quickly are they able to turn the page? Hopefully all the team celebrating was over starting Monday morning.

Jack sound like a very untrustworthy guy. Now Josh, that's a trustworthy sounding guy.

Solution to the Wisconsin / Nebraska fiasco: Disclaimer: Assume Wisconsin is able to start practicing again after the 7 day period and, 9th string QB or whatever, doesn't cancel any other games. Nebraska's game vs. Iowa is already scheduled for the Friday after Thanksgiving. Wisconsin plays Minnesota that Saturday. Move both of them to Thursday, Thanksgiving night. Or during the day, whatever. There are only 2 other college football games that day...and yeah some NFL games to compete with, who cares. They would be the marquee college football games that day. Nebraska and Wisconsin turn around and play on the following Monday. Fall semester is already over for Nebraska (I think) and Wisconsin's classes will have all moved to virtual starting that week. They both have the exact same amount of rest. They'll complain about not having enough time off, but the MAC often had teams play on Saturday, then turn around for a Wednesday night game. It can happen. Both resume their normal schedules for the final 2 weeks of the season. Or, if they absolutely need an extra day of rest/practice, move Nebraska's game against Purdue and our game vs. Wisconsin to Sunday, Dec. 6th. I know, I know....they'll do everything possible to not schedule against NFL games. But do they want to get the games in or not? They (the league) backed themselves into this corner. Surely.....SURELY they are exploring ways to not have this whole thing fall apart. Second disclaimer: This assumes no other games across the league are cancelled/postponed, which seems impossible.

I can't get enough of all of these videos, but the very end of this one in particular has been my favorite part of any video so far. I love Stevie Scott's attitude anyway, but the "And they said why Indiana?" and that look is pure gold.

The first time I ordered a Stromboli after moving to Nashville, they brought me a calzone. I laughed and politely explained their mistake. When I found it was not a mistake, I stormed out, and refuse to ever eat a calzone if it is labeled as a stromboli. Imposter. None of that actually happened. But I've been quite disappointed to find that a classic pizza sandwich style stromboli is not the worldwide delicacy I assumed it was. To make this at least slightly on topic....hope we get Trey.

NashvilleHoosier

reacted to a post in a topic:

IUFB 20-21 Season Projections/Discussion

Maher made his debut for Nashville on Sunday. Making his first start tonight. Available on ESPN+ (I think) if anyone is interested.