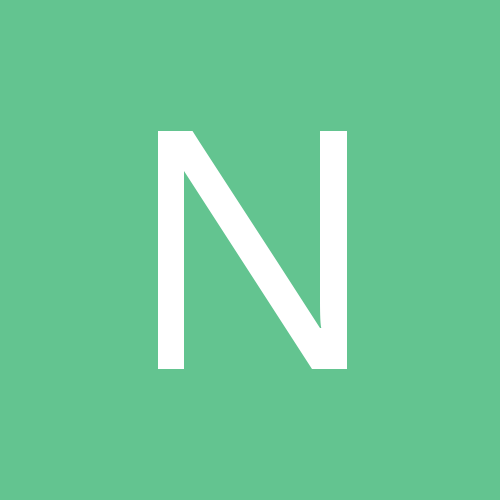 NashvilleHoosier
Senior Member
Content Count

703

Joined

Last visited

Days Won

2
Everything posted by NashvilleHoosier
@IUc2016 good call on not quoting long posts! And yeah I'm opposed the scenario where an undefeated team doesn't have any chance at all, which is why I'm for minimal expansion (6 or 8 teams) along with stipulations that an undefeated conference champion will always get an auto bid. And your second point is really good. Yes, the lopsided nature of the sport and disparity between the powerful few and everyone else is likely a result of how college football has functioned for so long. And I can see an expanded playoff adding more parity slowly over the years. I'm still not convinced, but you're making me think... (Is this the part where I start saying it doesn't matter anyway b/c in 20 years football will be on a fairly sharp decline and the amount of talented athletes playing football at a young age will be running thin therefore limiting the amount of high quality players playing college football and beyond b/c soccer has finally overtaken it as the most popular sport in America? No? Leave that out? Okay. Nevermind.) :-)

https://www.yahoo.com/sports/last-seasons-college-football-playoff-213502132.html Pretty cool to think we would have been in the playoff under a 12 team format last season. I'm a very limited supporter of expansion, but not by much. 24 is waaaaay too many. It would water down big matchups during the regular season too much and end up with very mediocre 8-4 teams in the playoff. I think 12 is still too many. I'd be fine with 8 for an easy bracket but I think 6 would actually work well. It still preserves the magic of the regular season meaning so much each game. It would still incentivize the best teams as they would get a bye week, but also not completely eliminate a really good team who takes one loss to another really good team. I wouldn't give automatic bids to the power 5 champions unless they are undefeated or 1 loss teams (i.e. the Big 12 misses out last season, so the next highest ranked non-champion gets a spot).

Totally random story here....I was talking to a good buddy of mine who is a Vandy grad. I brought up the 2013 regionals where we would have hosted Vandy in the super regionals in Bloomington if not for the bottom of the 9th walk off homerun by Stanford b/c that still bugs me (PUT IN DENATO TO PITCH TO THE LEFTY!!). Anyway, I just discovered today that the guy who hit the walk-off was none other than the guy who has become my favorite player on the Cardinals, Tommy freaking Edman. I'm distraught. I can't believe this. I just don't understand how my man Tommy Eds could have done this to me.

Ya know my Dad had a saying about pizza that was pretty spot on. Sorry in advance, mods, if this doesn't fly. But it was, "Pizza is kinda like sex. Even when it's bad.....well, it's still pretty good."

If his dream was to play pro basketball, just b/c the NBA didn't work out doesn't mean you can't make money playing pro ball. I don't understand why more fringe NBA players don't do this overseas. I know not everyone will be comfortable going that route, but if that is truly the dream, he could have had a heck of a career playing in another country making good money, and at any time could have impressed enough to get picked back up by a NBA team.

I thought the same thing. At times he showed he's a very skilled player when he's on the ball but it happened so little I was surprised to hear them talk about him being a national player of the year candidate. Frustrating match to watch, but hey I'm an Everton fan so what's new? I feel bad for the CB who missed the two headers on set pieces. I also felt like Endeley was less effective in the 2nd half playing more centrally. I understand they thought but once it wasn't as effective as they hoped I don't know why they didn't push him back out wide. I'm also still a fairly novice soccer fan (see: picking the misery that is Everton as my team) so what do I know?

I take it you are not able to stream from the watchESPN app?

Interesting. I'm hesitant to even ask this b/c I don't want it to run wild with unnecessary speculation, but are you saying there is a chance that his departure from the team doesn't necessarily mean he'll be departing IU? But simply no longer playing basketball?

Yeah this is a weird announcement. Just that he won't return to the program. No mention of even entering the portal. Of course he can still enter the portal, but your last sentence combined with how it was announced makes it seem like he didn't plan leaving.

What a minute....I love Albert, but you want TWO burned out overpaid players taking up bench spots??? :-) This scenario would also require Goldy to need an extra day off (assuming there is usually one built in day off per week) each week. I really don't think he does. And Edman's versatility to play outfield positions is mostly what gives Carpenter more playing time (Edman slotting in the OF when someone is injured or needs a day off so Carp plays 2B, but also can fill in at 3B or 1B). Albert isn't playing anything other than 1B, or DH for games against AL teams. And playing once a week won't make him more productive. I'm not opposed to some nostalgia moment of Albert coming back in some way. I'm just opposed to having another Matt Carpenter on this team.

That's commendable. But I have to believe you're saying that b/c your kid is very young and therefore nowhere near playing basketball at IU. So your desire for IU to field a legitimate contender is factoring in. B/c if your kid had earned a scholarship to play basketball at IU, regardless of means, it would simply be crazy to say yeah my kid is the one who deserves to give their scholarship up just so a 13th player can be added to the roster b/c that is the kid that will make the team a legitimate contender and deserves to have the scholarship instead.

If this was suggested I can't possibly imagine it had any merit. I've seen it come up in past years as well...probably the Crean years. The thought of any player or parents of a player saying yeah sure I'll start paying tuition so you can use my son's scholarship that he earned on another player so they won't have to pay tuition....I just can't ever see that happening. Nor should it ever happen.

Yeah that was my first thought. Anybody 6-11, 240, w/ a 7'6" wingspan that shoots 40% from 3 and has that move at the 1:20 mark of the video.....how are they playing at the NAIA level? What do we not know here? Was he a total project out of high school?

The ongoing debate about whether IU is still an elite program and coaching job can be boiled down to this one sentence. I think the ranking is fair, and if we start having consistent success, we become the 5th program in that Tier 1.

Pretty funny that at first I only read your first sentence about NBA types chiming in before scrolling down and the first name my eyes found was Tim Priller.

Yeah I think you might be talking about Tenn16? That was a good spot, and what I liked most was it was a low key place to watch sports on this side of town (I can't handle the smoke at Beyond the Edge) with a solid beer list that was fairly priced (a Good People IPA for $5 instead of $8). Lot's of places over here got the double whammy of being hit by the tornado right before COVID hit, and some haven't made it. I'm not even sure what my favorite hang would be at this point since we haven't gotten a chance to check out several new places. I'm just glad BoomBozz opened back up. It's a bit cheesy, but hey it's a place with a decent beer selection and a playground outside for the kids.

Hah. Funny you say that. I've been here 14 years now and I nearly refuse to go to Broadway now. I get the appeal for people visiting though. I live over in East Nashville. Lots of great spots off the beaten path over here. Of course we have a 3 and 5 year old so we rarely get to do much of anything like that anymore.

It's truly unbelievable that being included in this article isn't crazy. We are even listed as a statement game for Cincy. Read that again. A win AT INDIANA in FOOTBALL will be a statement win for a team with playoff aspirations. It's just incredible what Tom Allen has going in Bloomington right now. Even if we end the season 8-4 and in the Music City bowl (selfishly, not a terrible outcome!) I'll still believe it's incredible where our football program is at.

My take on this has always been that you know how relevant you are by how much hate you get. I think this is especially true in sports. We may not have had the success of an elite program recently but a LOT of people still LOVE to hate us. If we weren't an elite program, no one would care. I love the hate. Now we just have to prove them wrong.

We're going to be a top 15 team coming into the season. We return a lot from the best team we've had since....who knows. It's okay to think we'll be good!! :-) If we start 1-4 things have gone off the rails pretty quickly. I'd say there's an equal likelihood we start 5-0 than start 1-4. Overall I think 9-3 is very achievable here. If we can start strong with a win at Iowa, 10-2 is not crazy. I'll keep my expectations modest and say 8-4.

Thinking he CAN have that impact or even more is fine. I don't disagree with that. My issue is saying that is his floor. Unless we are saying that his floor is what he CAN do, but there is also a basement or even an underground bunker option to his possible production expectations.

Probably not but scoring a ton of points at the NAIA level isn't guaranteed to translate to production in high level D1 hoops. NZ played 2 years of D1 mid-major ball before IU. This kid may very well contribute at or above the level that NZ did. But saying that is his floor is NZ seems a bit of a stretch and quite frankly, another questionable expectation level our fan base is setting.

I think this is where we get a little ahead of ourselves. We see a 2 minute highlight package (which by nature is all the best things that can be captured on video) and think we might have the next Duncan Robinson. I'm not accusing you specifically of saying that. But his floor is not Nick Zeisloft. His floor is a player that excelled at the NAIA level but gets overwhelmed by the athleticism and physicality of the Big Ten and is stuck at the end of the bench for his one year at IU. That very well may not happen. But his floor is not Nick Zeisloft.

So you'd like him to be the best 3 point shooter in the history of the game of basketball...better than Steph Curry or anyone who has come before. I know that's not what you actually mean but count me as someone who is terribly concerned about the expectations a lot of our fan base are putting on this young man.