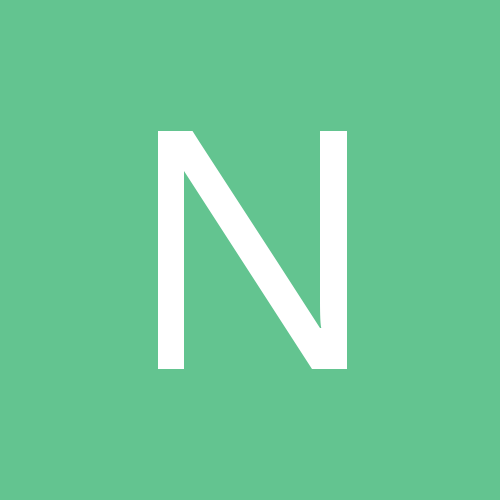 NashvilleHoosier
Senior Member
Content Count

1,162

Joined

Last visited

Days Won

2
Everything posted by NashvilleHoosier
He said "Best College Town", Stu. Welcome to Bloomington, Arch!

Yeah, that was a very heartwarming story to follow, and heartbreaking at the same time. I didn't have kids at the time. I have a 6 year old daughter now. I just spent about 20 minutes going back down that rabbit hole and I'm am absolute mess over here. Just an absolute mess.

I'm good with this approach as well but I also hope we start getting on these holiday tournament schedules almost every season. Not just the Maui every 4 or 5 seasons. Bahamas, Puerto Rico, Legends, whatever…those are fantastic tournaments that nearly guarantee a couple resume boosting games.

Of course. It's highly unlikely 4 high major teams would be scheduled. But all of the programs you mentioned would be great to rotate in.

I agree....in the format it has been. I'd love to see the Crossroads Classic kept around in a modified format. None of the Indiana teams play each other. Make it a 4 game Saturday or a 2 and 2 Sat/Sun split. Rotate the teams that are invited each season from all over the country. Make it an event to feature hoops in the state of Indiana. Hypothetically, imagine a lineup like this: Butler vs. Cincinnati Notre Dame vs. Texas Purdue vs. Villanova Indiana vs. North Carolina the next season: Butler vs. Louisville Notre Dame vs. Florida Purdue vs. Arizona Indiana vs. Gonzaga Of course you have to make sure it's a non-conference opponent for all teams, and nothing conflicts with the B1G/ACC challenge or gavitt games. It may not get 4 incredible matchups every season, but it would be an incredible weekend in my opinion.

Maher starting at the back today. If you're a soccer fan and can travel, this place is nothing short of incredible. IMG_0416.MOV

No idea how well of a job this person would do, but I admit having a name like Corolla Mellotron in that role sounds pretty cool.

In this scenario, wouldn't it be an alley poo? ...I'll see myself out.

Didn't remember this. But based on the fact that Romeo is wearing it this means it was a loss during the epic string of losses I've blocked from memory. We must redeem these unis. They're easily worth a 1.5 points on the spread out of the gate.

My first thought is the same as everyone else's. My second thought is if we go another season without these unis seeing the bright lights on the big stage during a huge game at the Hall then what are we doing. Those things are straight fire (or whatever kids say these days).

That's true. But I was responding to us evidently building him up to be more than he was as if that's not happening with any portal shooter we are involved with now more so than we evidently did with kopp.

Lol. Building him up into something he isn't. So exactly what's happening with every portal "shooter" we're involved with now?

Fair enough. I'm probably projecting a bit across other parts of this thread. There's some arguments being made that Dennis wouldn't be a great addition b/c he doesn't light it up from 3 but ignoring what else he brings. All while the supposed shooters we are involved with are typically around 35% to 38% shooters from 3. I'm not opposed to bringing in a high level shooter over Dennis. But the possibilities so far are not definitely a better add to this roster.

The answer is most likely somewhere in the middle of what you're going back and forth on. Davis is a better shooter, sure. Dennis is a better and more versatile defender. We can't possibly believe that Davis would come here and get close to the volume of shots he has been. I doubt he would even start. And he'd have far better and likely bigger defenders on him every game, which will make it difficult to maintain his percentage. The step up in competition isn't nearly as drastic for Dennis. And he brings a lot to the table that Davis doesn't. Either one could work out better than the other.

No one would argue that we don't need to be a better shooting team. But our shooting doesn't magically make a 180 with 1 player from the portal. If we compare McNeil and Dennis, of course McNeil is the better shooter. But how much of a difference does he make compared to Dennis? We can never know for sure. When we're talking about improved shooting, we're all pretty hyper-focused on 3 point shooting, and rightfully so. McNeil made 1.8 threes per game last season. Dennis made 1.3. So a difference of 1.5 points per game. Dennis was the best defender in his conference. I have no clue what McNeil's defensive abilities are but I'm guessing not quite what Dennis' are. It's entirely conceivable that Dennis affects the game defensively to the tune of at least 1.5 points which neutralizes the advantage McNeil has in 3 point shooting. AND Dennis was only a 30% 3 point shooter this last year. His other 3 seasons combined he was a 35.8% 3 point shooter. Everything we see about the kid says he'll come here and work his tail off and be an excellent teammate and culture guy. And at 6'5", 210, he has the ability to switch and guard several positions. Now, I know I'm only making the comparison to one other player we're in the mix for. And some of this is guessing. But my point is it is quite a stretch to say that Dennis would compound a problem. He could arguably be a much bigger help to this team than any one player who shoots a bit better from 3 point range. There is much bigger picture to look at.

TJD declared but is keeping college eligibility. I BROKE THIS NEWS!!

As a 39 year old I'd like to be offended but I'm living proof that dammit you're absolutely right.

Do things change if we have something to show for the last 2 decades? We aren't winning like a blue blood program so things like this are far more under a microscope. If we were playing this past weekend instead of watching and hearing about the all blue blood final four, how do we handle situations like this? If we're a blue blood that has established a culture of winning but we waive our hands at any potential program issues/violations or off court player incidents become a 24-48 hour story that goes away b/c we're back to winning....do we care as much? I'm not excusing X's actions here, it's just fact that off court issues and not winning is by far the least tolerable combination.

Whoever made this really mailed it in on this one. TSU's colors are blue and white with red trim.

I think he's making a joke that he'll go to Pitt then transfer here after 2 years. In which case, well played.

This info is easy to find. As Brum said it's pretty realistic they would replace a team that was ranked lower. At worst it would be a wash. All of our quad 3 games were conference opponents so it wouldn't replace those. The other NC opponents were ND which we've upgraded by leaps and bounds with the game AT Kansas, and the Syracuse and St. John's assigned games. And as USPS points out, NC schedules under CAM were not an issue at all. But you're ready to make a determination that we haven't "learned our lesson" b/c this game might get scheduled for an undetermined future season.

Why are you so bent out of shape about one game on a future schedule that isn't even confirmed? You referenced their NET of 194 from this season. I think we had 5 non- conference opponents this season with a NET significantly worse than that. Do you think every opponent is going to be top 100? Get a grip.