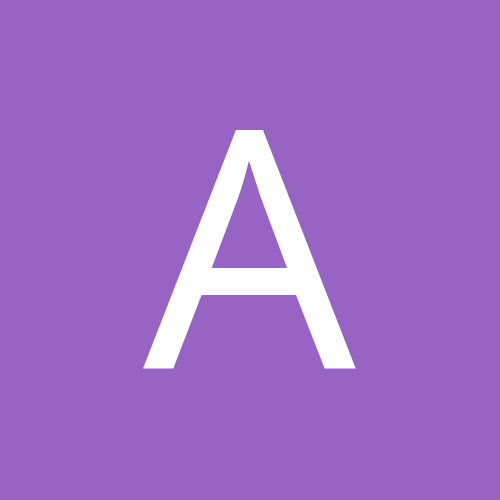 Content Count

2,548

Joined

Last visited

Days Won

5
About Aaron
Rank

All Big Ten 3rd Team

Aeggie

reacted to a post in a topic:

The Unbridled Negativity Thread

coonhounds

reacted to a post in a topic:

The Unbridled Negativity Thread

thebigweave

reacted to a post in a topic:

The Unbridled Negativity Thread

southernindianahoosier2

reacted to a post in a topic:

The Unbridled Negativity Thread

That's because that was a break game with student section re-sold (8,000 tickets). Those have never sold out and growing up these were the games my family would go to. Look at the box scores from the Knight era and all are listed as sellouts of over 17K EXCEPT the break games which were 14-15k. Nothing has changed there in history of program. IU still has full 'sellouts' with students in session but the number of no-shows and the low price of the secondary market is a warning sign and always the first indication that people are ready to drop their season tickets soon and then it will hit IU in the pocket book. For this year revenue is not hurt at all but it will moving forward without a winning product. As I said this was warning sign for Colts in 2017 before 2018 and now they have 10,000 unsold seats a game from the team. IU is getting a warning sign and if it does not heed it the bottom line is about to take a hit money wise.

LIHoosier

reacted to a post in a topic:

The Unbridled Negativity Thread

Ranger78

reacted to a post in a topic:

The Unbridled Negativity Thread

sweetpain

reacted to a post in a topic:

The Unbridled Negativity Thread

This is sort of related to Archie but IU better be real careful. As someone who dropped my season tickets and buy 4-5 individual games on stub-hub now I can tell you the secondary market is really soft and is a buyers market. While this does not directly affect IU right now, people will stop buying season tickets if they cannot get a return on the ones they cannot go to and can buy cheaper on secondary market (this is reason I dropped). The Colts had a huge waiting list that went away really fast and now have 10k empty seats a game as team has been inconsistent and a big part of that is brokers cannot make money on secondary market which is a good percentage of your season ticket holders. I think IU thinks they are invincible and people are so loyal and will keep buying season tickets but we are a year or two away from individual sales on primary market and official non-sellouts. This happened to Illinois a few years ago. IU is about to take a huge hit in the pocket book they don't even realize and by then it may be to late to act. Now I have not so much soured Archie, but if he does not make tournament this year or especially next you cannot tell fans to be patient anymore. IU will need to make a splash hire with instant success or their basketball revenue will finally go down a lot which they would deserve.

Aaron

reacted to a post in a topic:

IUWBB at #20 Maryland 1/20 8 pm BTN

I hope the women didn't enjoy all this extra attention because they just lost it. Fair or not, Olympic sports if you want extra attention must remain highly ranked and a contender and now they are not (even our soccer team needs to be a contender to be in IU mainstream). Once postseason hits people will start paying attention again and you will still hear about them here or there. The problem is being mentioned on every Hoosier show and podcast in the mainstream is over for this year and they have entirely themselves to blame. Its not last night that's the problem as Maryland does this to everyone at home this year. The problem was the Northwestern loss they gave away will haunt them all season and may or may not be the catalyst that never achieves what they can be (yes it was that big possibly). When you are teetering for respectability and on the rise this is a game you cannot lose in that fashion and they did. They better get it back together now as they play the absolute bottom feeders in the conference for a while now but a top 4 seed and Big Ten Championship are kind of out of it now unless you go nearly undefeated down stretch which seems unlikely. This had a chance to be such a special season and is quickly fading to be similar to last two tourney teams (maybe slightly better). At some point though if you want to take a step to a constant tourney team and be among the top Big Ten teams and attract recruits after being awful for so long you have to have a really big season to say these losing ways are no more. IU baseball did this in 2012 and 2013 and that's why they have sustained it. So many IU sports have a couple nice seasons but most fall back unless they have that really big season to keep them going at a new level. The Women doing that is a must next year now or this could very well be a flash in the pan. Note we have no recruits for any future classes and if you want to add to the six 5* recruits you have on the team now and show this is not a fluke you need a huge season in next couple years or this is not sustainable. Hopefully they get it back together and don't throw away such a promising season and future. I have faith they won't but they need to show it.

theriverpilot

reacted to a post in a topic:

IU at Nebraska Game Thread 1/18 7 PM BTN

Well have not seen us start a second half this strong all year. Now lets finish the job.

Here's the problem the women face whether fair or not: with football or men's basketball if you lose people will criticize you. In Olympic sports people will just forget about you really fast. I have seen it throughout the years with Olympic sports and it takes elite teams to get people excited (and its like this at every school to be clear) . The Women are getting attention like never before and have all of Hoosier Nation excited and paying attention for first time. With the main two sports if you start losing after showing promise people will criticize you but still pay attention. If the women start to struggle people will just forget the team is playing much like it has been for a while. I saw it with baseball a couple years ago where we were a legit top 10 team and everyone got really excited. We ended up falling off to just a mid-pack Big Ten tourney team but after losing top status the team got a lot less discussion within the Hoosier community second half of season. Same with soccer. Despite being really good for a long time until they returned to top status in 2017 after a decade of 'pretty good' people really didn't give them the same attention they do now or in Jerry Yeagley era. Softball experienced something similar last year as well with a huge undefeated start to season before falling off in Big Ten play and people just stopped paying attention by second half of season. This in my opinion is so important why when you start strong as the Women have this year you need to work twice as hard to make sure you finish the season as strong as you start it and not have episodes like last night. Even if we fall to a good team people will forget about them until tourney time. It has been great hearing them discussed this year like never before within Hoosier Nation but if they want that to continue and program to grow last night better never be repeated and they better play hard at Maryland since this is a BTN game (IU is lucky last night was BTN+ and not BTN or they would have gotten ten times the criticism) and then run off a bunch in a row against teams towards the bottom of the conference. Worst case scenario IU is a mid-pack tournament team again but that finish will not grow the program and continue the momentum they have built this year. Last nights crowd was another 'lower' one of just under 4,000 but that was a high crowd before this year. if you want 3,000 to be the starting point rather then a big crowd and continue to be discussed within the main stream of Hoosier Nation you need an elite season to really take off and you cannot blow this. Apathy is worse then criticism and it takes very little for women's program (or any Olympic sport) to go back to receiving apathy from large parts of Hoosier Nation. Its unfortunate but that is the word we live in.

IU's one chance to win title still is to go to Maryland and steal the next game much like men had to do in 2012-2013 after two bad home losses they made up with shocking wins at Michigan St. and Michigan. Women need same now or title hopes over. Maryland went from bonus game to must win now which I don't see happening.

IU with an absolutely horrible loss. NW is not a bad team at all and is a sure tournament team but the fact that you have a 12 pt lead in fourth quarter and lose it and a 5 pt lead in last minute of fourth quarter and a 4 point lead in last minute of OT. This is after a blown lead at Iowa. The Iowa lead thing I get being on road but at home is not OK and now its VERY unlikely you win a Big Ten Title. Another tough one at Maryland that is likely to be three straight losses (although a win makes up this loss). Then schedule lightens up considerably but by then you are a couple games back in Big Ten race. Still will be a nice season barring a collapse but a special season with a Big Ten title is off the table.

NW going to line now with chance for lead. IU not doing a good job holding leads.

Holmes makes an absolute circus play in the post to give IU a four point lead with 2 min. left in OT. She is absolutely willing the Hoosiers tonight and if they win she is the sole reason why.

IU blows a huge lead late in fourth quarter and a five point lead with a minute left and we head to OT. Are we a true title contender? Next five minutes will tell us.

Its something that the Big East gives for free with your cable subscription or free period for all games all sports. Can't be great for recruiting. With that said it is what it is. As for tonight NW has been really good outside of a 25 point blowout loss at home to Iowa. They are not that deep however and rely on one superstar in Lindsay Pulliam unlike IU who has several people who can score. If IU wants to win Big Ten as they are capable this is a game they win at home against a good (but not great) NW team but to do that must bring best effort which will get it done.

Rutgers is basically IU on steroids now. Offensively challenged and relies on hard nose defense only their D is better.

Thats fair about the numbers being smaller but Rutgers has been selling out the RAC throughout Big Ten play this year after years of being half to 3/4 full.

Most concerning to me has nothing to do with play but our fans and it doesn't speak well of Hoosier Nation. Why is it Rutgers looks decent and is a good team now and their fans are uber excited and selling out? Our football team gets pretty good this year and people don't go and look for excuses for it not being real. I'm sorry and Hoosier Nation is great but usually when teams get good for first time in a while (and yes Rutgers has been bad for just as long as IU football if not worse in that time) teams fan bases get uber excited and with our football team they make excuses not to go and it really bothers me (and yes I went to three football games this year which was most in several years).