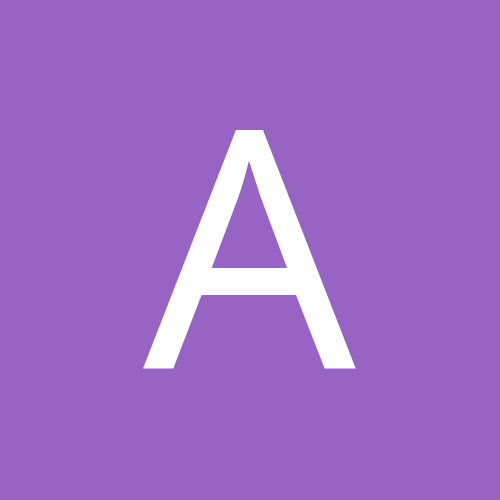 Content Count

2,655

Joined

Last visited

Days Won

5
About Aaron
Rank

All Big Ten 3rd Team

Against Evansville should never let a late call affect the game. If you are playing as you should, Hoosiers should be far enough ahead that calls don't matter. I know when I listened to Mercer's press conference after the weekend he was frustrated with plate approaches so I have to assume that was an issue yesterday as well against terrible pitching. This is a young team and right now they are showing it. No need to panic though and I think they get this fixed.

Not sure if we overachieved early and water found its level or we are just in a slump but three games in a row our offense has pulled a disappearing act. This one is more humiliating as San Diego has three terrific pitchers. Evansville on the other hand has mediocre pitching at best (especially on weekdays) so to only put up four runs tells me the plate approaches stink right now. Plenty of time to correct this and no need to panic yet, but this loss will be a bad one on our resume that will stick out all year and hurt.

Aaron

reacted to a post in a topic:

Negativity Thread

This was the first real clunker of the season. I expected the split yesterday but today was a no show. Braydon Tucker got beat up early and we never recovered. San Diego looks like the best team we will play outside Louisville Etc. With that said I am increasingly worried about Tucker and finding a Sunday starter. He was great first game out and gotten increasingly worst every time. Bierman and Sommer are good for first two games of a series but Sunday is going to require a lot of runs if Tucker does not improve fast which could be long term issue.

Yes you can get it for that on Stubhub but its $12.45 with fees. Not bad:)

I figured this was a 2 of 3 series given their pitching as long as we win tomorrow I am not mad. Second game we were down all night so not like we gave it away. Good win in first game and Bierman is turning into a stud as lead pitcher.

Can't beat Maryland because they are to good. Not mad and hopefully now IU travels to Chicago as five seed against DePaul. IU has been better on road and neutral sites anyways.

Was there tonight at Grand Park and IU knocked of Butler 2-1 in an Overtime thriller. Butler scored first on yet another PK (our third in last two games I have seen which is slightly concerning) but Josh Penn answered with a goal shortly after off a nice cross from Goumballe who did a good job saving the ball from going out for a goal kick. IU dominated the rest of the game but couldn't score until OT when Alex McGill (who has never scored so much as a goal or even played really) of all people headed in a ball in front of the net off a nice long ball into box. Overall our Defense still looks young, but that transfer from Denver will help and then Glass can move back to midfield in fall. Can't wait for freshman who come in to play in Nieto and Folds and this team should be easily top 5 with Penn and Bezerra back and look it already.

Was there and we completely controlled the game. I still don't see anyway we beat Maryland but we set a program record for wins today and we continue to play much better on road and neutral sites. In years past we have melted down against Rutgers press but in both games this year handled it fine for two of our better wins.

That is because its only 1130am. Try again at Noon when game starts and it should work.

Starting defender for a solid Denver team and could use him as a starter in Simon Waever's role next year to go with Munie, Glass and the younger Maher. Certainly, preferable as a two year starter then one of the freshman playing D. That's the one spot we are a little thin (and it looked like our one slight weakness against Indy 11) but fortunately have Celantano back in goal who showed real promise late last year. Otherwise midfield and forward we are best in country and have best offense, especially with Penn and Bezerra back.

I bet this had everything to do with basketball starting soon and wanting to get people out so they can get the lot open for that. I'm sure they agreed beforehand that if it were a blowout they would end it around 6 to get ready for basketball. I can almost guarantee if basketball had not been involved they were playing 9 regardless.

13-1 winning culture over the team with inconsistent winning seasons (see my previous post for what I am talking about). Also small ball seems to have taken over since that is what Mercer wants. He was just smart enough to realize Lemonis left him power hitters, so he ran with it last year and made it better doing that and now will install his system of analytics and small ball.

I would think the winner of three of the four games overall this year gets the point or if they split 2-2, they split the point as that is what happened last time we played four games in 2017.

I talk about winning cultures and not winning seasons as critical and this game and programs show it. IU has built a winning culture last decade in baseball and as a result when we get in a tight spot we wiggle out of it. PU who has not built a winning culture and has had only a couple winning seasons gets in a mess and implodes. Their is a reason IU lost to PU even in a down year this year in basketball, as despite a not great season PU is right near the bubble in their down year and can win big games (like IU baseball's one 'down' year in 2016 when we just missed tourney and finished high in conference). Purdue has a winning culture in basketball. IU has a winning culture in baseball (and soccer). The other current up's at IU (Women's Basketball, Softball, Football etc.) are having winning seasons, but so has PU in baseball at times, so unless you can turn that winning season into a winning culture like IU baseball did in 08 you will be up and down at best. PU had similar winning seasons in baseball in 2012 and 2017 and imploded year after each time. IU turned their winning season in baseball into constant winning and other programs at IU need to learn from it and not do what Purdue has done in baseball each time they have sniffed success or you will be a mediocre program at best.

Looking at bracket I am thrilled to be 11, assuming we beat Neb Wed. I would much rather have draw of Iowa, Ill or PSU Thu as 11 then Ohio St Thu. and Maryland Friday as 10. Also outside of Illinois your fan advantage will be bigger, as besides Ill, PSU and Iowa will have less fans at Bankers Life then OSU or Maryland. Outside of losing to Neb. I don't see how playing Wed. is a bad thing (especially since we will be tied for 8th but lose tiebreakers) as it gives us extra win for resume and much better draw Thu. and Fri.