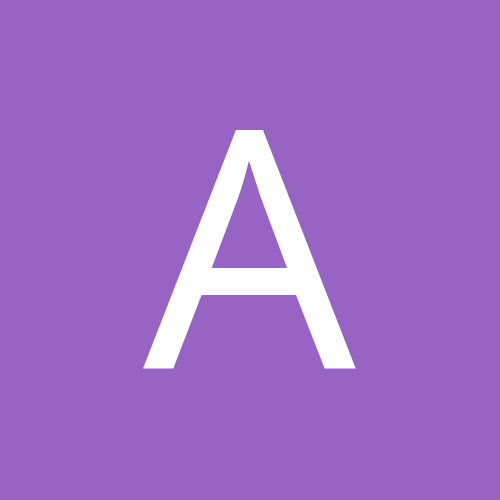 Content Count

2,187

Joined

Last visited

Days Won

4
About Aaron
I was hearing this was going to happen, but Eli Dunham officially announces he is coming back despite being drafted. Means we lost 8 of 10 draftees but return him and Barr which is huge. With Mercer, I fully expect them to take next step forward and be top 10-20 round picks next year. I could see both being in contention for Big Ten Player of Year.

I knew about one of those not the other. Again, 5 guys who barely played and Walker. Busald was flat out terrible the couple times he pitched and Bridge didn't play enough to know anything. All these guys except Walker were never going to play here. They are the type of players who may of played ten years ago when team was lesser talented pre-Tracy Smith but now very unlikely. As for guys that are returning, Sommer was flat out dominant on Tuesday and pitched 5 shutout innings in summer league which is good to see given he is projected as the Saturday starter probably.

ap2345

reacted to a post in a topic:

IU Baseball

Napleshoosier

reacted to a post in a topic:

IU Baseball

I'll get this out of the way and tell you guys there is going to be at least a fifth transfer (not going to name it until it's "official" but this player is gone) as well I know of for sure. It is not anyone who plays regularly and makes little difference but found out about it last weekend. I will say to have 5 transfers is a lot, but other than Walker, it is guys who never play and Walker is mediocre at best. What you have to worry about is when you lose your core which we did not. None of the guys who left are guys I had pencil in to play this year. In this day in age of instant gratification (especially after a coaching change) anytime players don't play, they leave. Trust me we have the right guy in charge in Mercer. With what is coming in and what's returning I expect another pretty good year where we are right in contention assuming Sommer and Bierman take a leap and we find a third starter for Sunday which I think we will.

ALASKA HOOSIER

reacted to a post in a topic:

IU Baseball 2019 Recruiting Class

CrimsonCreamer

reacted to a post in a topic:

IU Baseball

Like I said with the Midfield this time, I am sure there are forwards waiting in the wings ready to play alongside Morgan and Pugh we have never heard of just like Lavelle, Mewis and Horan this time who were unknown before this World Cup. Rapinoe at 38 next time has almost no chance of being around. More likely Press and Heath at 34/35 would play the Lloyd role. Not worried and we will be right there for the foreseeable future

I am aware, but if the USMNT was playing well and had momentum behind it our fans would show up. If they are willing to travel all the way to Paris to see a winner, many would certainly come into the stadium in our OWN country if they believed in the US. It sounded like 80% Mexican fans. Even with a large Mexican population, if the USMNT played like a winning squad it should be at least 50-50 if not 65-35 US.

I believe so. Got to change that in my mind.

Mexico wins and they deserved it as far superior team tonight. There is a reason why the USWNT Final was all US fans in France and this game here in Chicago is all Mexican fans. Women much more fun and compelling to watch right now. Men need to find more players like Pulisic and add a lot more talent. Also a little heart and will would do well also.

This is hard to watch. Mexico is decent but far from the best team in the world and they are pretty much running over us. The women have a team of 11 great players, while the Men look like Christian Pulisic and 10 very mediocre players at best. We need more players like him and we would be in great shape, but unfortunately he's one guy among a bunch of mediocrity. Women are much more fun to watch and play much higher quality of soccer.

Aaron

reacted to a post in a topic:

IU Baseball

Not what I was told. I have heard he tried and was declined the RS by NCAA.

Great second half! Only reason we did not get more goals is Heath was to slow to convert on those late runs in the open field. Like I said there are only a few teams in the World who can play us mostly equal for 90 min. and the Dutch is not one of them (England and France were). Much better job closing the game also. To me player of game was Tobin Heath in what is also probably her final World Cup. This may surprise people since she did not score, but her ability to keep getting open caused fits for the Dutch and is what eventually tired them out to the point we broke them down. Also big shout out to Alyssa Naeher who went from a liability to a solid goalie by the end. Only equivalent I can think of is the 2012 IU National Championship Team where Luis Soffner was a liability under Freitag and Yeagley fixed him is last couple years, but that took a couple years and a coaching change and this was done in a matter of couple weeks. We are set at goalie moving forward. Congrats to the Women and lets get them equal play (and I rarely get political) at least on World Cup level. The equality of interest on the USMNT and USWNT is unmatched in any countries in most ways. Only team sport I can think of where women have more equality is Quidditch in Harry Potter and that is fictional. LOL Moving forward as I said before, I am not making the mistake of thinking they are in trouble with all the older forwards like I did the mid's last time as Lavelle and Co. came in and did not miss a beat. We have a dynasty going and I am not making that mistake this time. There are plenty of players ready to replace Lloyd, Press, Heath and Rapinoe I am sure and Morgan who is the World's best still has one more good cycle in her. It's the same with IU. Lose 10 of 11 starters and I don't think we miss a beat this year (and this is because I saw them in spring and new players look more then ready to step in). When you have a dynasty its hard to break it. Lastly Jill Ellis being British and hanging around the Americans so long has her with a weird cross between a British and American accent.

Well done! USA USA!!!!!!!!!!!!!!!!!!!!!!!!!!!!!!!!!!!!!!!!!!!!!!!!!!!!!!!!!!!!!!!!!!!!!!!!!!!!!!!!!!!!!!!!!!!!!!!!!!!!!

Lloyd!!!! What a fitting end.

Got to use last sub on Carli Lloyd in her Final World Cup as an all time great. Much like they did with Wambach four years ago. Second sub used on Press for Rapinoe.

Rose Lavelle! What a run! The player closest to being from Indiana being Cincy born and bread.

Rapinoe! The queen of the PK!