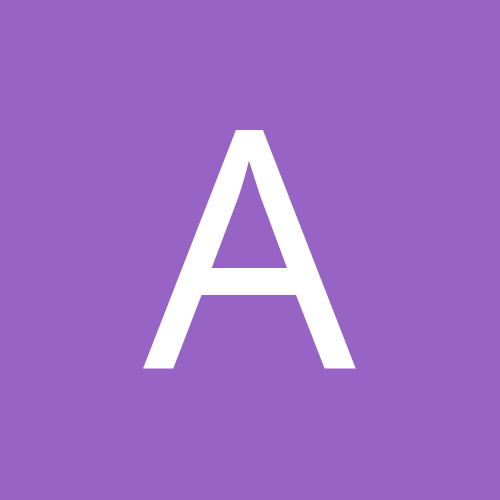 Content Count

4,058

Joined

Last visited

Days Won

5
About Aaron
Rank

All Big Ten 1st Team

To bad but rather lose him then a player obviously;). My guess is they will have a student do it just like they had Austin Render take over baseball from Greg Murray last couple years. Maybe they give Austin both sports now or possibly another media student. They all do a solid job and I support whoever calls the game.

Oh trust me Zeller knows (and yes I know this for a fact). He just sees the issues facing IU Athletics is facing as more important. Others may feel differently. If you took five minutes to listen to an interview with Eric, he has already said he will change the way he tweets things and approaches social media if he wins.

I am not saying Eric is not controversial and his social media behavior is not weird which it is. In person though (I have met him once briefly) he is a completely different guy. People are entitled to vote for who they want and I don't judge them, but people have long complained on this board that IU trustees don't do enough for sports. Along come Eric and runs completely on a sports platform of making sure athletics gets money it needs and suddenly he is to weird. People are entitled to their opinion for sure, but if Eric loses and we have more money directed away from sports, I will be calling everyone out on here who complains, when they had a chance to vote for a guy who wants to enhance sports. I get Eric is a little crazy, but you cannot have everything, so ultimately people on here need to decide what bothers them more? Eric's strangeness or potential less money for sports? That what is the choice we are being faced with and everyone can make the decision they feel is best and I am comfortable with that, but their may be consequences no matter which way one goes.

mookied39

reacted to a post in a topic:

IU Trustee Election

As I have said everyone is entitled to their own opinion without being belittled for it. Eric is controversial and some don't like his silliness and are perfectly OK to think that. Myself and Cody Zeller are entitled to a different opinion without being dumped on for it. That is the beautify of the world is different people have different opinions.

That's your opinion and you are entitled to it. Others like me and Zeller might feel differently and it doesn't mean you can dump on them for having a different thought on them matter. Eric is controversial and people like you find him creepy, while other people like him. We are all entitled to our own opinions without negative comments.

Aaron

reacted to a post in a topic:

IU Trustee Election

HoosierRobbie

reacted to a post in a topic:

IU Trustee Election

Look I get it. You don't like Eric. Others do and can see through his silliness and realize he is a great guy. You are entitled to vote for whoever you want and I respect that, but stop putting down people who see it differently than you. That is part of an election. People like different candidates and it does not make someone superior to someone else.

ALASKA HOOSIER

reacted to a post in a topic:

IU Men's Soccer News and Notes

yogisballin

reacted to a post in a topic:

IU Trustee Election

Very replicable. Decent substitute, but guys like him are a dime a dozen. The bottom line is of the guy's we need back, Glass is the special player and the one we needed of the four seniors and got him. Black is also a dime a dozen guy. Palazzolo (who has all but said he is leaving) is the next best in the senior group but also flawed. He is a terrific hustler and very fast, but often gets ahead of himself and tries to play quicker than his body allows and can miss easy goals and passes as a result at times. Time for Coleman Gannon, Emerson Nieto and Kyle Folds to step up in mid who have much higher ceiling and are high ranked recruits this year and last. If they can be what they are capable, we may be best team in country or close to it. Only other big decision is Bezerra. MLS draft is not until winter, but he could sign is a free agent and is very much ready to do so. If he goes, Wittenbrink is the guy and there will be a drop off. If we want to be a top team with a legit shot at a title, we need Bezerra back (very questionable) and Celantano (I think he comes back) as well. We may lose Sessock as well on D, but that's not overly concerning as they have been grooming Lawson Redmon and still have Maher, Munie and Beebej who are among the best in the business and D should be tough as nails like usual.

HinnyHoosier

reacted to a post in a topic:

IU Trustee Election

My dream is to have Smith take Dan Held's spot which would be a truly All-Star staff. One can dream and it would never happen, but that would really give IU a heads up with Mercer as head coach and Justin Parker and Tracy Smith as assistants. Three head coaching type people on one staff:).

Can we have him back? We still don't know enough about Mercer and absolutely no way you can fire him right now nor should we, but would love to bring Tracy back somehow in someway which is not possible right now. If one of the assistants leaves (which if Held or Simmons want to go or are fired my feelings would not be hurt) maybe he can have that job for a year but obviously not going to happen. Wish ASU had done this right after we lost Lemonis and Smith came back, but obviously Sun Devils not working on our schedule:).

btownqb

reacted to a post in a topic:

IU Baseball

Nebraska just took Arkansas who is best team in country to an elimination game tomorrow for the Regional Championship. If that does not prove once and for all they are best team in Big Ten I don't know what does. Deepest pitching staff (although their 2 and 3 starters are not always good) with depth to go all the way and best offense in conference. Does not excuse IU not finishing second and taking Maryland's spot in NCAA Tournament (No excuse to lose Illinois and first Maryland game which is what kept us out and put them in), but Nebraska was far and away best team in Big Ten and I thought so all year and earned the conference championship. There is a reason the Huskers were several games ahead of everyone and it was a muddy mess for the few spots behind them. Congrats to Cornhuskers for representing Big Ten.

Mercer very well could be different and I really hope he is. I am just pointing out it has not gone great for Wright State coaches outside of Wright St. Doesn't mean Mercer will not be fantastic here which is certainly possible. Merely telling what has happened previously.

Here is what scares me to death about Mercer is that everyone wins at Wright State and then have been either mediocre or horrible at a better job. It started with Rob Cooper who went to PSU and has been nothing short of pathetic after winning at Wright State. Granted no one wins at PSU and they have been a bottom feeder in the Big Ten with one tournament appearence in nearly 50 years. Next lets talk about Greg Lovelady who won even bigger than Cooper at Wright State. Lovelady has done far better at Central Florida then Cooper has done at PSU. However, he only has one NCAA Tournament in four years (like Mercer it was his first season) there and has finished near .500 in other three years. The guy Lovelady replaced is Terry Rooney who had a better run that his successor. Rooney made two regionals and had two other winning seasons where they just missed in seven years. Rooney replaced a guy who won very big but was forced out for improprieties. So basically Lovelady has been weaker than the previous two coaches. Alex Sogard the current coach at Wright State has come in for Mercer and kept right on winning. Obviously its way to early in Mercer's tenure to say much, but it is important to note that the last two Wright State coaches who got bigger jobs before him are not doing great. As I have said Mercer deserves plenty of time to fix the issues with hitting this year, but it does worry me that the last two Raider coaches have had little success after moving on but hoping for the best.

Deserthoozier

reacted to a post in a topic:

IU Trustee Election

sweetpain

reacted to a post in a topic:

IU Trustee Election

Hollywood Mike Miranda

reacted to a post in a topic:

IU Trustee Election

rcs29

reacted to a post in a topic:

IU Trustee Election

Well he is running on a platform of improving sports. Who people vote for is up to them, but next time money gets siphoned away from sports for a building, because the other candidates win who are not sports fans, don't complain. Eric may be eccentric and a show off, but at least he wants to fix the issue about the trustees caring about sports. That's the bottom line about what people on this board should care about regardless of how they feel about his personality.

Aaron

reacted to a post in a topic:

IU Baseball @ Maryland - 5/28 - 5/30/21 on BTN+

Finally won to close season on high note but a little late now. Team clearly has offensive fire power when they don't overthink it as they have recently and won 7-3 today. Why they couldn't muster this when the games mattered is beyond me, but its something that needs to be figured out ASAP. Iowa did the same thing this weekend to tie us for third. After their late season collapse, they played better this weekend and won to finish well, but for both teams it is well to late. I get these are college kids, but teams also need to play to their capability when a tournament bid is on the line down the stretch and both Hoosiers and Hawkeyes failed miserably. Both programs need to address their weaknesses. For IU it is hitting which was inexcusable down the stretch till today. For Iowa it was pitching and specifically their ace Cam Baumann (and they already struggle to find a no. 3 starter) who has been elite pitcher for years in Big Ten and was rocked in his last four starts when Iowa needed him most. Both of these teams deficiencies that could not be fixed, kept two otherwise solid teams out of NCAA Tournament. Both need to regroup and get back to where they are capable as this was unacceptable down stretch. Obviously I care about IU but both teams fans are in same boat and saying same thing. As I said I will judge IU next year, but some serious changes to the offense better be made if this staff is long term answer.

I did hiking in a beautiful part of the country and only saw updates a couple times and I am glad I ignored the team today and they deserve it. Different game, same day. We still can't hit. Period. Mercer is trying everything and we only muster three runs against a guy with a nearly 6 ERA and two late against a bullpen, after a guy with a nearly 4 ERA started. Mercer gets a pass from me for this year (just like I gave Archie a pass in year two), but if he doesn't fix the hitting issues next year, he can take a hike right on out of here and not ruin the program. Great that he won the Big Ten his first year, but this collapse of the hitting down the stretch needs to be addressed. It's not something you can fix in a couple weeks and Mercer has tried everything, but we better see some big changes in the offseason from a hitting perspective or else we have major issues with this staff. I will pass judgement early next year when I see if any changes have been made to our batting.