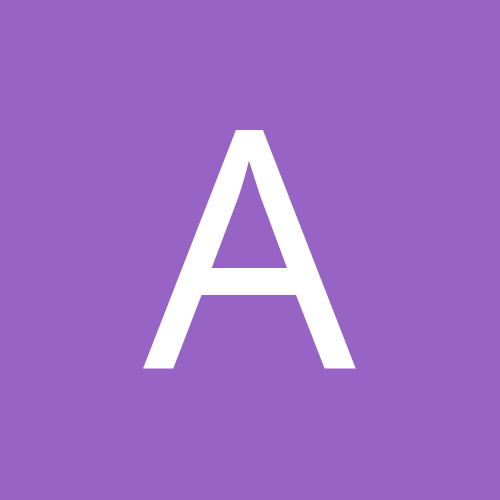 Content Count

4,713

Joined

Last visited

Days Won

5
About Aaron
Rank

Big Ten Player of the Year

Class of '66 Old Fart

reacted to a post in a topic:

IUMS vs Butler - Tuesday, 09.19.23 @ 7:30

Stuhoo

reacted to a post in a topic:

IUMS vs Butler - Tuesday, 09.19.23 @ 7:30

This game only reconfirms what we already know that team is elite defensively and struggles to score. Starting Bezerra at striker and pushing Goumballe back to midfield with Mihalic as a super sub helped some. It bogged down the attack less than previously but this lineup still makes team offensively challenged and there is no answer on the roster to fix it. It should also be noted along with DePaul and Evansville, Butler will be worse team Hoosiers see this season. Team really needs a win at a surprising MSU team Friday both to improve their RPI (which still sits in 70's) and stay in the Big Ten race. PSU is back to their form of two years ago and already 2-0 in the league. Northwestern and Wisconsin are much improved while OSU has fallen back to earth and Maryland is surprisingly struggling worse than IU. Michigan and Rutgers look to be just plain bad but it is still early. Also gratifying to IU is Kentucky is pulling what Penn State did last year where they return almost their entire squad from their elite 2022 season but somehow fallen off a cliff. Bottom line is Indiana will go as far as defense takes them this fall and have to hope that is enough to continue the consecutive NCAA Tourney streak of 30+ years.

Class of '66 Old Fart

reacted to a post in a topic:

IU Women's Soccer

How important is the strike position in soccer? Paige Webber has turned into the dynamic scorer the team lacked last year and suddenly they went from bad to good.

thebigweave

reacted to a post in a topic:

IU Volleyball

Class of '66 Old Fart

reacted to a post in a topic:

IU Volleyball

LockdownD

reacted to a post in a topic:

IU Volleyball

The team got a signature win tonight at Miami in a raucous atmosphere in a five set nail biter. A decent Big Ten season now puts them in contention for NCAA Tournament baring a slip up tomorrow against two awful teams.

Their is no obvious answer with the striker position up the middle and its bogs down the whole offense. Yeagley is the best in the business at solving early season issues but this is his biggest test yet with no clear answers on the roster who can create chances. The loss of Ryan Wittenbrink is far bigger than anyone including Yeagley realized. Expectations may need to be adjusted to just making tournament again and keep the streak going of every year since 1986. They have the defense to do it, but unless something changes with the attack (and I'm not sure it will) the team will be sweating during the selection process for the first time since the 80's (unless they get the auto bid through Big Ten Tourney).

MemphisHoosier

reacted to a post in a topic:

IU Basketball News and Notes

Aaron

reacted to a post in a topic:

IU Basketball News and Notes

NashvilleHoosier

reacted to a post in a topic:

IU Basketball News and Notes

The Big Ten has to put out the conference schedule out first. The first Big Ten game is generally included in a pack so until the league decides to release their schedule (they are already a week later than last yr doing it) they cannot put the pack of games on holiday break (which includes Kansas) on sale. They cannot put single game tickets on sale for those holiday games until they sell the packs first which can't be done until schedule is out as described above. In other words until the Big Ten puts the schedule out the Kansas tickets cannot be put on sale.

Aaron

reacted to a post in a topic:

IU Women's Soccer

Yes. You play one non-D1 team a season. Men have Trine later in the season.

Aaron

reacted to a post in a topic:

IUMS @ USF - Friday, 09.08.23 @ 7:00

Huge panic on the lack of attack for sure. Yeagley tends to figure this out as season goes on but he has his work cut out for him given his personnel at the striker in the middle.

IU has had plenty of hard luck losses. That was not one of them. This defense is absolutely elite and the fact they gave up just one goal against that barrage shows how much better they are now in the back. Team has given up three goals in five games but is just 2-2-1 they have only scored four in that same period. Big Ten play begins now and team better figure out a way to make their attack more dynamic or this season will be a lot of 1-0 results that go both ways and even some 0-0 ties. The saving grace is every single team in the conference has really struggled in the early going with each one being as inconsistent as Indiana.

As I said not having a quick dynamic striker up the middle is an absolute killer and it is bogging down the offense to a level we have not seen since 2016. Defense is stout as can be to only allow one in this barrage. Last year in same situation this is a 3-1 game in USF's favor. Most teams IU plays this season will not be this dynamic. However, squads like Penn State, Kentucky, Rutgers, and Maryland that play more open like this is going to be a big issue if something does not change.

What in the world? I have not seen IU look that bad in a half since the Creighton game two years ago. USF has struggled all season and was yet to score. However, they have all the talent in the world and clearly know this game can get them back on track. Hoosiers appeared to have seen their record and taken them way lightly and are lucky to not be down 4-0. Whatever happened that half better be an isolated incident like against the Blue Jays a couple seasons ago or this squad has huge problems.

Welcome back to the 2014-2016 seasons of IU soccer. That is not the worst thing in the world but the striker in the 11 spot in the 4-3-3 is a huge issue just like it was back then. Neither Goumballe, Bezerra, nor Henderlong are really suited for that role but there is no other answer, so it is a less than ideal situation. Same issue as it was with Femi and Rashad Hyacinth those years. Defense and midfield look the best they have been in a long while. However, for the first time in seven seasons, goals will be a bit harder to come by as a result of what I described above. No ones fault really and you can still win at a high level and make a run at the College Cup with this weakness. With that said, it definitely ties up the attack at times and can make it frustrating to watch.

Honestly not that upset. Two of your four hardest games are done now and you are 1-1-1. This looked like a matchup of two top end teams that could be in College Cup that didn't go IU's way and either team was worthy. The issue the last two years (before the College Cup run) was several problematic losses to teams the Hoosiers were better than in 2021 and than last year bad ties against squads IU was much better than in 2022. Even in 2017 and 2018 when Indiana was the best team in the country they had a couple 50-50 losses like tonight (UK, Wake). The difference is they took care of every team easily that was not in the top 10-15. The next six are against opposition the Hoosiers are better than and this is where we can start judging. Need to be at worst 5-0-1 in this stretch if this is going to be a great season. I fully thought 1-1-1 in this stretch that included two potential College Cup contenders (ND, Washington) was entirely possible. Now its time to take care of teams IU is more talented then.

Faith Wiseman and Sydney Fenn are already committed in 2024 as is Makalusky in 2025.

DePaul has been watching to much of their city mates in Northwestern with the way they parked the bus tonight just as the Wildcats do every time they play the Hoosiers. Nothing more annoying than watching a team put 10 men on D and never try to attack. Hate it when NW always does it and was just as bored watching it tonight as if paint was drying. Glad Hoosiers made them pay eventually even if it took a while.

I would assume Parrish will be fine when season starts. If in the worst case scenario she broke her hand this week that is an 8-10 week injury. Season is 12 weeks away so she should be fine when everything tips off.