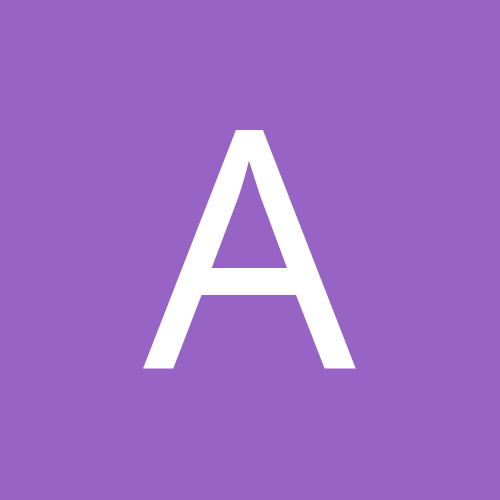 Content Count

4,469

Joined

Last visited

Days Won

5
About Aaron
Rank

All Big Ten 1st Team

IU had their most embarrassing game in school history and lost 30-16. However, seemingly no one in the conference could pitch tonight and everyone below IU lost so magic number to clinch a spot in conference tourney is down to one. Glant needs to be fired after season and has ruined IU's pitching pretty much on his own, but an impressive rally to close season and not quit with chips down. Hopefully, with a new pitching coach and the portal, IU can get back to where they were in 2008-2019 next year. The hitting is very much there and I think the pitchers have the talent and stuff do be good and with a staff change it will be fine. Think of Glant as Mike DeBord. One he left IU's offense instantly got better. I think same will happen with pitching once the pitching coach is changed.

ALASKA HOOSIER

reacted to a post in a topic:

(2020) G Sydney Parrish to INDIANA

thebigweave

reacted to a post in a topic:

IU Softball

ALASKA HOOSIER

reacted to a post in a topic:

IU Men's Soccer News and Notes

Aaron

reacted to a post in a topic:

IU Softball

NatHillIV

reacted to a post in a topic:

IU Softball

LockdownD

reacted to a post in a topic:

IU Softball

Class of '66 Old Fart

reacted to a post in a topic:

IU Softball

Yup. The standings are put an random when tied. Don't use it for tiebreakers. First tiebreaker is head-to-head results and IU beat Michigan so they win any two-way tiebreaker with Wolverines.

Not at all. I am as critical as anybody usually but Stanton has made softball very competitive every year she has been here. They have not been elite but they are a very competitive team in the Big Ten now. Before she got here they were a bottom feeder in the conference. Don't get expectations out of whack. As long as team continues to be competitive and compete in the middle of the conference as they are since she has been here that is all anyone can reasonably asked for softball and anything else is a bonus.

IU lost 9-8 in a back and forth game. Honestly, the Hoosiers are not good enough right now to sweep the series and are in terrific position to make the Big Ten Tournament two games clear of ninth which is all you want this year. The key is next year to try to use this improved play from the beginning to be an at-large NCAA team. They have the hitting and hopefully the pitching can keep getting a little better. In all honesty two out of three is more than a fair result given they had to pull the Friday game from nowhere and needed a huge rally to nearly steal one today.

Class of '66 Old Fart

reacted to a post in a topic:

IU Baseball vs Minneosta - May 13-15, 2022

No issues so far today. IU leads 8-0 Bottom 6 in the resumed game.

Looked like a disastrous night. Than the eighth inning happened.

This whole season seems to be one step forward two steps back and apathy has set in. For whatever reason this staff just isn't working out.

He gave it up in the second actually but still a longball to a .198 hitter is not OK.

Yeah. Unacceptable. We can't hit against a pitcher who has been terrible and Perkins getting rocked by a horrible lineup. If Mercer can't get the team up to play against a horrible team who has not won on the road in three months we need a change. This was IU's prove it weekend in many ways and right now they are proving they crack under pressure against a terrible team.

str8baller

reacted to a post in a topic:

Fire Steve Aird

Aaron

reacted to a post in a topic:

Fire Steve Aird

It was addressed with Cockburn if you listen to the podcast.

No one should take the abuse Aird has done and in this case it certainly does not make players mentally weak to not put up with it. With that said people like you that can't acknowledge kids are treated very entitled today are a problem also. In Aird's case this is not an issue of kids being mentally weak and he is a stone cold abuser. However, kids need to be taught to toughen up at times and not run from their problems the second adversity hits. Both are 100% true.

What's this "University Of Indiana" she played at? Not familiar with it. LOL In all seriousness horribly done research by the person putting it together not to know that.

A discussion about how kids are mentally fragile these days is absolutely needed from all directions. Kids mental health is suffering more than ever. Partly because there are so many people like Aird who drive kids to insanity and partly because kids are entitled more than ever in this generation. If you can't acknowledge that I am sorry. Mental health is a serious issue in society for multiple reasons and is something society is not dealing with as well as it should.

I don't disagree. Just raising these questions people need to think about with all of this. Abuse is abuse and needs to be stopped and Aird has very much done that, but there are definitely times where sensitive kids can't take coaching and if you won't acknowledge that then I don't know what to say. As I said people like Aird and people enabling Aird who are abusive need to be dealt with in the harshest possible way and anyone who looks the other way is part of the problem. By the same token people who refuse to acknowledge we have created a society with some mentally fragile kids who can't take tough coaching are also part of the problem and the reason society is in the state it is in. All is true and I have no patience for people like Aird and from the beginning he always struck me oddly despite so many people saying how wonderful he was. There are multiple issues here and discussions to be had with people like Aird being the biggest one.