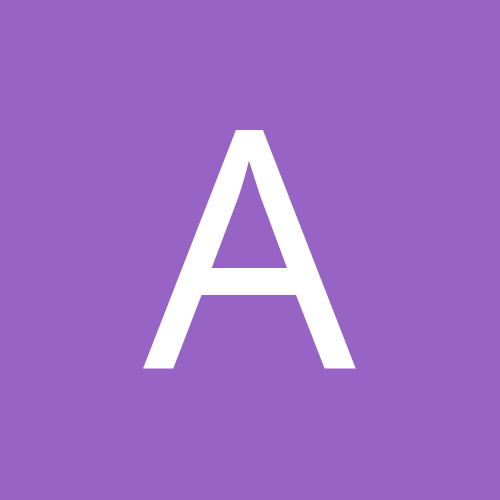 Content Count

4,578

Joined

Last visited

Days Won

5
About Aaron
Rank

All Big Ten 1st Team

Aaron

reacted to a post in a topic:

IUBB vs Ohio State - Saturday, 1/28/23 @ 8:00 on Fox

Correct. OSU curtains off their top level and has a 10k max for women's basketball. IU doesn't close any part of the arena and could get to 17,222 if that many showed up.

rcs29

reacted to a post in a topic:

IUWBB vs Ohio State - Thursday, 1/26/23 @ 8:30 on BTN

Dave from Dayton

reacted to a post in a topic:

IUWBB vs Ohio State - Thursday, 1/26/23 @ 8:30 on BTN

It's not capped. TV made an error. They can put the same 17,222 in there the men do if that many showed up. No sections are closed or roped off. Even balcony was opened if needed but only two people were up there. Lower level 90% full.

Aaron

reacted to a post in a topic:

IUWBB vs Ohio State - Thursday, 1/26/23 @ 8:30 on BTN

The arena was 'fully opened up'. The TV screwed up. If 17,222 (capacity of Assembly Hall) show up for a women's game they can all get in. There are no sections closed or roped off. Even the balcony was open if needed tonight but only two people up there. Lower bowl was 90% full. Also IU's only loss is to Michigan State. Have not played Iowa yet.

ALASKA HOOSIER

reacted to a post in a topic:

IU Men's Soccer News and Notes

ALASKA HOOSIER

reacted to a post in a topic:

IU Mens/Womens Swimming and Diving

Class of '66 Old Fart

reacted to a post in a topic:

IUWBB @ Michigan - Monday, 1/23/23 @ 8:15 on BTN

Game starts on FS2 for a few minutes if you read the fine print. Had to fit NW's COVID rescheduled game in there at 6:30 prior.

You're thinking only big sports. Bad hires in women's soccer, field hockey, water polo and a couple others at the bottom. The one good thing is because he valued all 24 sports he got rid of anyone who was not succeeding and sometimes that has gone well and sometimes not. As for Dolson I am very unimpressed so far. Woodson hire, Allen extension, and also that he plays it to carefully with money and said the TV money from new deal is already accounted for when other schools say they have plenty to use with it. Way to careful with the finances. Maybe he turns it around but early tenure not good. I liked a lot of what Glass did besides Archie and unfortunately that defines him.

MemphisHoosier

reacted to a post in a topic:

IU Baseball

I don't even think "winning big" is what is needed to get back to 2k as was done during the Schwarber era. I think simply winning at the level you did under Lemonis where you are always near the top of the Big Ten and going to NCAA's yearly would do the job there. It is awesome to strive to be at the Schwarber level but is a bar that is harder to get to. Simply get back to how you won from 2015-2019 where you are competing yearly in the conference and going to Regionals should be the goal and if you get even higher that is doable but gravy. I really hope Mercer works out as I don't trust Dolson to hire a coach at all. As much as people were hard on Fred Glass, his hiring ability was decidedly mixed while Dolson I don't have any evidence can do it at all. At least with Glass you had a 50/50 chance of a good hire. With Dolson it is a near guaranteed strikeout unless something changes quickly with his tenure (pardon the pun).

btownqb

reacted to a post in a topic:

IUWBB vs Maryland - Thursday, 1/12/23 @ 6:30 on BTN

Class of '66 Old Fart

reacted to a post in a topic:

IUWBB vs Wisconsin - Sunday, 1/15/23 @ 2:00 on B1G+

Stuhoo

reacted to a post in a topic:

IUWBB vs Wisconsin - Sunday, 1/15/23 @ 2:00 on B1G+

While the crowd was awesome, there was not a single person in either balcony despite what has been said on here. The lower level was nearly full with maybe only the very top 5-10 rows having no people in each section. The balcony was not even opened and the stairs up to it were locked. Maybe for Purdue in February they can overflow into the balcony and that should be the goal and to set an attendance record that day.

Stuhoo

reacted to a post in a topic:

IUWBB vs Maryland - Thursday, 1/12/23 @ 6:30 on BTN

Did Michigan not bring half their team or something? IU should win as the higher ranked team but close. That is the swimming equivalent of a blowout and in a sport where results are based on timing there is usually less variables and weird final scores like this. Not complaining though.

To everyone who is complaining about BTN+ for the women just know the Kansas vs. Iowa State men's game that is ranked showdown is on ESPN+ only today. I know as people have said ESPN+ has more content, but at least the Big Ten does not put any men's games on streaming only and certainly less women's games than the Big 12. Of Course that will change next year when Peacock has a few games exclusively with new TV deal but that is more akin to ESPN+ with way more content.

Was about to say that. Loudest I have heard it outside Princeton game in NCAA Tourney last yr. While 5,789 isn't as big as some crowds lately, the fact people are 'disappointed' by that number shows how far program has come. Not to long ago 2,000 or so was average and anything over 3 or 4k was considered 'huge'. Even the smallest crowds now are bigger than the former 'huge' crowds from fairly recently.

Unless Duke and UNC are buying their alum ESPN+ subscriptions for $9.99 a month their alum have to fork over the same amount of money and way to watch theses sports as IU and Big Ten fans (it's just you are paying for ESPN+ instead of BTN+ which as you said ESPN+ has more content). Also the ACC deal pays schools way less than the Big Ten deal at the moment. Lastly, Fred Glass for all his faults (and he had many) had a 24 sports/1 team mentality. This is exactly why the non-revenue sports improved so greatly under him and are finally good. If a coach failed in any sport they were out and he paid attention to all of them. He didn't always make the right hires when doing it (although he nailed some) but any sport that didn't produce results had their coach canned all the way down to field hockey even. For example Mike Freitag almost ruined soccer. Glass got rid of him immediately. Felisha Legette-Jack is terrible coach at women's basketball. Gone very quickly when she stopped winning. Contrast that to Purdue who let Sharon Versyp sit there for 15 years and rot an elite program in a way most (and especially Glass) would not tolerate. Their is a reason IU's sports outside of football and men's basketball are at their best point in history and it is because Glass took them so seriously at the expense sometimes of football and men's basketball.

That is true that ESPN+ offers way more. It costs the same $9.99 though. Blame the Big Ten for going with Fox for BTN instead of ESPN like the other conferences did. You can certainly take issue with the Big Ten going with Fox Sports instead of ESPN but that is why they are part of BTN+ instead of ESPN+. Fox Sports has no streaming service for games (Fox Sports Live simulcasts games on cable and they have no stream specific platform for exclusively streamed games) hence why BTN+ was created. IU is stuck with the Big Ten TV deal being part of the Big Ten. They can either take the extra money the Big Ten offers them for being part of the conference which pays out way more than the other conferences, or go join a new conference for slightly less money to continue to be part of the ESPN platform.

Fife is not well liked by ANYONE in the coaching community and I know this for a fact. MSU fans wanted him gone very badly (I have several friends who are MSU fans and they were so happy we took him off their hands) as well. Fife did some less than stellar things as has been rumored and hence is no longer an assistant for the Hoosiers and he was not doing a good job at IU, especially with recruiting. The problems the team has this year have zero to do with Fife gone and it might very well be more turmoil if he was still here. Fans who think Fife not being here has caused any of the issues need to recalibrate and look at other problems (I am not sure what those are to be clear).

All Big Ten teams have some games on BTN+ on women's side. IU is actually tied with the other top teams for the fewest BTN+ games and they are all against the bottom feeders. IU is being treated no differently than Ohio State, Maryland, or any other top team in the conference despite our fans mentality that the Big Ten is out to screw and bury IU from TV. You can take issue with the model the Big Ten uses, but other conferences do the same for all sports but football and basketball. The Big East uses that awful FloTV that is even more expensive. The ACC, Pac 12, and Big 12 use ESPN+ which requires the exact same subscription as BTN+. They do use ACC, Pac 12, and Big 12 Extra for some games as part of your cable package to stream online but that is because they have far fewer games on their main network than BTN does. They still have a bunch on a streaming service no different than BTN+ with FLoTV and ESPN+. Also, South Carolina which was cited has several games on ESPN+ during conference play as well. IU is no different than any other top team or Big Ten team. Whether all women's games should be televised like the men are is a whole different issue worth discussing but IU has it no different than anyone under this current model.

Aaron

reacted to a post in a topic:

Scott Dolson

You never know who is the 'elite' coach until you hire them and their previous resume says very little. IU's three elite coaches at moment (Teri Moren, Todd Yeagley, Ray Looze) all had mediocre at best resumes when hired and have built or maintained top programs. Matt Painters resume was not great before Purdue nor were several other Big Ten coaches who are now thriving at their schools. I will never judge a hire based on a resume as every coach has potential to be elite regardless of their past. However, if your team is not starting to show promise by your second season it is unlikely to work out at that place.