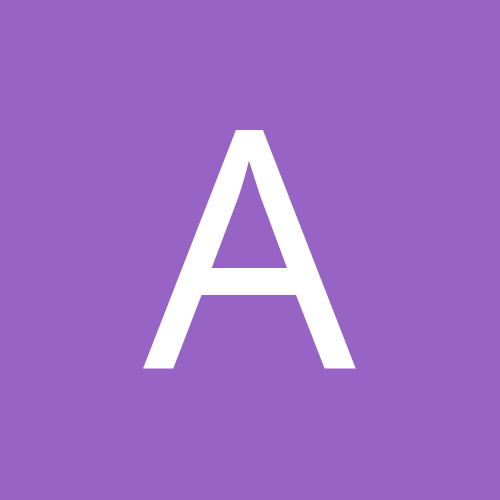 Content Count

3,193

Joined

Last visited

Days Won

5
About Aaron
Rank

All Big Ten 2nd Team

Our last little bit of voodoo magic was a no hitter:). I was well aware it was developing, but was not going to say anything as that is the ultimate jinx;). Brown and Braydon Tucker of all people combined to throw it. Very good game from us all around and I have got nothing bad to say. Colopy was terrific and our two out hitting was top notch tonight. We had our best defensive game in a while despite wet conditions. Not sure if we get tomorrow in or not with the weather forecast, but two important games this weekend so far to get back on track.

Now I am sure IU has cursed their opponents with voodoo magic. After a walk, an easy popup sac bunt is dropped by pitcher for what should of been out. It got worse from there for Illini, as instead of still getting an out at second on throw, he tosses ball into CF and it leads to another run to make it 7-0. Richardson tacks on a line drive single to left field and IU leads 8-0 after 7.

IU has some kind of voodoo magic tonight causing their opponents to do bad plays you would not normally see. In soccer it was the NW goalie making a ridiculous error for an easy Hoosier goal. Now here in baseball the Illinois pitcher let a pitch slip on his throw and it landed halfway between him and mound for double steal. As result IU gets an extra run on a Colopy line drive single to RF and its 6-0 after 6.

NW might have the worst goalie I have ever seen. Not IU's best game, but the NW goal keeper and D made sure this one was never in doubt. Early they tripped Endeley in box for PK which was converted. Late in half NW goalie made most egregious error I have ever seen passing ball right to Wittenbrink like he was a teammate. They teach you in youth soccer to control and check your players on back tap before just kicking it. Goalie almost gave away another one with a bad save right to Bezerra but the shot was wide. We finally put it completely away on a Bezerra break away goal on a pass late. The difference between Celantano's ability to know where the ball is in air and always come down with it for save and the NW keeper who didn't seem to know the first thing about playing goalie was a huge difference. Still not sure how we lost to this dreadful NW team early before the two blowouts. Still won't end up mattering, as we won Big Ten regular season and with whole NCAA Tourney in North Carolina our seeding there is not terribly important. After this fun though we have harder games now with a solid Maryland Wednesday and then an equally good PSU or Michigan if we win next.

thebigweave

reacted to a post in a topic:

IU Baseball vs Illinois - 4/9 - 4/12/21 - BTN+

As expected Tucker in for Brown to start 6th.

This is probably it for Brown and you truly got the full McCade experience good and bad. No hits, 7 walks, 9 K's in five innings and will probably have to exit with 100 pitches. Halfway home 4-0.

Two out magic and Hoosiers take a 4-0 lead. A walk, followed by a bad bounce off mound and through second for double and a Fugerousse's line drive single to left plates two. Than Colopy with a very high 2 run HR into bullpen. 4-0 Bottom 4.

My guess is we play tonight and then finale gets bagged based on forecast, unless something changes.

Well little did we know when Hopkins walked it off, it's a good thing he did, because not five min later, there was more lightning in the area and we would of had to play extra's tomorrow or Sunday . This was probably our first true 50-50 game back and forth and we pulled it out. There were still three small problems that bothered me. One was our feast or famine tonight with pretty much a HR or an out. Illinois was patiently hitting the ball softly and successfully all over the yard for singles, while we were swinging for fences every at bat. We need to learn to be able to play small ball better like they did. The second problem was Sommer not covering the first base bag fast enough in the 5th which would of gotten IU out of inning. If he does and Illinois only gets two, we win 4-3 and don't need the Hopkins HR. Lastly, turning to Braden Scott who has been awful this year, was a horrible move by Mercer and he immediately gave up tying HR. In clutch one run situations, it needs to be Stahl (who came in right after and was good), Litwicki, Sharp or Bothwell (if he is not starting that weekend) who have all been really good. If we go straight to Stahl we also probably win 4-3 and don't need walk-off HR. Really we should of won 4-2 without those mental decisions, or even 4-3 if we only make one of those two mistakes that cost us runs. What I liked though was several things. We won a 50-50 game which was good. We got to a Friday starter as well as I would hope. The Illini starter has been good, but not gone more than five innings, so we really started getting to him in fifth and sixth when his pitch count got higher which is all you can ask. Also, no fielding mistakes outside of that Sommer thing and no official errors which is a nice improvement. Sommer battled and while he could of been better in fifth, Illinois made it tough on him. Overall though, exactly what I would expect from a Friday night game and we ultimately got the W. Not sure how rest of weekend plays out with rain most of Saturday. Not sure if they elect for an evening game after it stops tomorrow, or a doubleheader Sunday. Either way, lets hope this puts us in right frame of mind and we can get at least one more and hopefully two. We've got by far the better starting pitchers now, as Illinois' other starters and bullpen are horrible. Let's take advantage.

Hopkins with the walkoff HR for 6-4 win to stop losing streak and get back on right track!

We played with fire in top 9 but survived. 4-4 to Bottom 9.

We are playing again. 4-4 Bottom 8.

A long rain/lightning delay by the way still in place at same time. I knew from the beginning they should of moved today's game up to 3pm as I knew a line of storms was forming near Bloomington around 7. With rain all day tomorrow not sure if they finish this tomorrow evening and then play a full game and a game Sunday or what. Stay tuned?

Alford Bailey

reacted to a post in a topic:

IU Baseball vs Illinois - 4/9 - 4/12/21 - BTN+

Again a horrific manger decision that cost us the lead. I don't deal in retrospect but could not believe Mercer did this. Clinging to a one run lead he brings in Braden Scott who has been very mediocre this year. Got to use your best guys clinging to a lead and not doing that just cost us dearly. Scott removed after the one batter so clearly on short leash which is good but damage done.