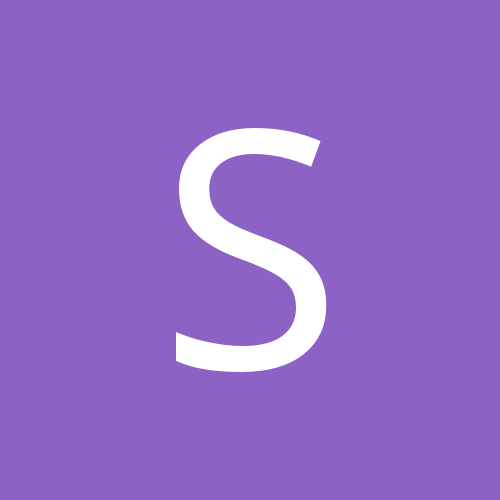 Content Count

899

Joined

Last visited
About str8baller
Recent Profile Visitors
The recent visitors block is disabled and is not being shown to other users.
HoosierDYT

reacted to a post in a topic:

UCLA and USC Joining the Big Ten

Yup. B1G should be in an all out scramble for ND and whatever ACC school they think is most successful longterm. I'd guess FSU, but Clemson and Miami are there too

Late to the party, but… I love the move for the B1G. This is about CFB. People talking UNC, Duke, etc… are missing the picture. IU's lucky to be in the B1G. With that said, it kind of sucks for ucla and usc. The Pac12 is in a distinct region (like the old B10), and it's kind of a shame to see that go away. I'd put the over/under of major confs left when this all shakes out at 3. 2 of the Pac/B12/ACC are going the way of the Big east. And so is the NCAA for that matter. Good riddance to the latter.

Southside

reacted to a post in a topic:

2022-23 IUBB Schedule

lillurk

reacted to a post in a topic:

2022-23 IUBB Schedule

I'd love to get UK back on. I don't even necessarily disagree with doing nuetral sites, although I hate to give in to Cal. But with the crossroads gone, I like the idea of having a game in Indy.

str8baller

reacted to a post in a topic:

TJD is BACK

bird4par

reacted to a post in a topic:

2022-23 IUBB Schedule

J34

reacted to a post in a topic:

2022-23 IUBB Schedule

I would've been happy getting rid of the 300+ ranked teams (which we still should do). This is looking to be a killer non-conf schedule. I know some of it is the cross conf matchups but that's also partly based on our more lofty expectations. Tip of the hat to Woody and the administration for creating an exciting start to the season.

str8baller

reacted to a post in a topic:

Summer 2022 IU Basketball News and Notes

I'm not sure how Woody does it but many coaches have migrated away from the old pg/sg/etc… designations and just have a primary ball handler spot. As you said Galloway is capable of adding minds there. Similarly I expect Bates to improve enough to be able to pull spot duty as the primary ball handler. That should be plenty.

IU Scott

reacted to a post in a topic:

2022-23 IUBB Schedule

By any metric, UVA is one of the top programs in the country. A slew of conf titles in the best conference and a national title. And they still have their HoF coach in his prime.

They really were not. All based on transition that were completely useless when teams forced us half court. It's why he struggled with zones. He has little offense besides yelling "faster" and pushing tempo. Players tend to speak fondly of coaches if they experience success. It doesn't surprise me that guys like Yogi and Cody speak fondly of Crean. Of course, the players demanded Davis get the job when Knight was fired. Players can be pretty biased. Archie was in over his head and had to be let go. It's a risk you run when taking guys out of the minor leagues. Luckily we landed Woody. I'm real curious to see how his off season development shakes out.

That's the positive spin (that he will be back). Unfortunately, I think he needed plenty of work on his shot this summer. Maybe a little down time will be beneficial tho.

And defensively. Honestly, both those guys have barely scratched the surface of what they could become. Here's hoping they get there.

Miami at 250 isn't awful but they should be the cupcake limit. Those 300+ teams are not worth it from a team perspective. You can beat them playing awful. Good habits don't matter and are thus hard to reinforce. Even the backups should be mopping the floor with those teams so even getting them extra minutes is largely irrelevant.

Passing Walt Belamy and Alan Henderson for the rebounding lead is one heckuva accomplishment. In defense of guys like Bellamy, TJD and maybe even Henderson will have had to play at least ten more games over his career than Walt, no?

Good analysis. If I were critiquing it, I'd probably say that the chances of both 5-stars earning 16+ minutes is unlikely given them being frosh and Woody's penchant for not playing guys who make mental mistakes on D (a common trait among all frosh no matter how talented). One probably plays closer to 10min and one of Galloway/Bates/Geronimo emerges as the full time starter and hits the 25mpg mark.

I'm very excited for next year. Probably irrationally so…lol. But there really are no "big" singular years in cbb with a single elimination tourney. Knight was an extreme outlier in being able to build a team every four years and make a dedicated run. Most championship schools have championship caliber teams every year or every other year and win about one title a decade-ish. Kansas, for example, has won the Big12 almost every year for two decades and has two titles to show for it and 3 in the last four decades. All that NBA talent under Smith and Williams netted 5 titles in the same four decades. I know everyone knows this. But it's the same thing as Zeller's sophomore year: the most likely outcome is a loss earlier than expected in the tourney. I hope more than anything else, next year announces IU's return to semi-permanent status as a school in this conversation. That would exceed my expectations for the Woody era. I'd consider him a success if he spent 5 years just getting us back into the tourney and top 25 regularly. Not because that's where I aspire for IU to be but because it would make the job very attractive again. Getting to the tourney, a highly rated recruiting class, and now your AA senior to return all in about one year's time is one heckuva start to things.

I get what you're saying. There's a lot of guys that had a promising trajectory but then didn't make that leap. It's certainly possible he stays the same, but he's as good of a candidate as we have. In reality if guys like Race, TJD and/or X make some small incremental progress like most upperclassman do, and then one of Galloway, Bates, or Geronimo make that leap into good 4th starter plus we get one of the fab frosh to live up to their billing, we are in great position. All of our eggs aren't necessarily in the Geronimo basket. In poker parlance, we have a lot of outs to improve where we need to. I think the smart money is on Geronimo though because he seemed so close at the end of the season and his ceiling is so high.

A few of those aren't bad if they're the worst on the schedule. The ~300 level opponents hurt the metrics and are worthless, imo.