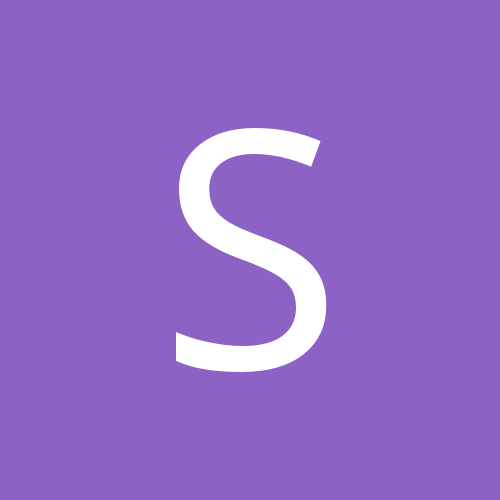 Content Count

2,186

Joined

Last visited

Days Won

1
About str8baller
Recent Profile Visitors
The recent visitors block is disabled and is not being shown to other users.
thebigweave

reacted to a post in a topic:

College Bball Thread

LockdownD

reacted to a post in a topic:

College Bball Thread

Agreed. If he's healthy and mentally engaged, I'd take him over quite a few of those guys. So much of our season depends on XJ, imo.

And a certain someone's father. Plus, UNC picked us clean for a couple years with Montross and Fox. Calbert and Anderson were awesome though.

str8baller

reacted to a post in a topic:

Don Fischer: The Voice of College Sports

I wrote that was probably his ceiling. I'm not sure what "empirical evidence " there is for that. Loyer also shot more and played for a better team. Loyer and Hulls shot about the same from the FT line. I suspect there's some natural shooting ability he can grow into. I doubt he becomes he the shooter Hulls was but if you're projecting him into the top 100, you'd probably envision him being a bigger Hulls type player.

That's probably selling Loyer short. I'd say his upside is probably more like a bigger Jordy Hulls. Deadly knock-down shooter, especially with defenses collapsing on Edey this year, serviceable secondary ballhandler, and a below average defender. I have no idea if that gets him top 100. I would guess not.

str8baller

reacted to a post in a topic:

Big Ten is going to invite Oregon and Washington to join the league

pumpfake

reacted to a post in a topic:

IU Basketball News and Notes

HoosierHoopster

reacted to a post in a topic:

IU Basketball News and Notes

J34

reacted to a post in a topic:

IU Basketball News and Notes

tkbbn

reacted to a post in a topic:

IU Basketball News and Notes

Stuhoo

reacted to a post in a topic:

IU Basketball News and Notes

Jay Edwards was pretty fearless.

ALASKA HOOSIER

reacted to a post in a topic:

(2022) - PF Kaleb Banks to INDIANA

That doesn't really put to rest the fears of needing an extra guard due to potential injuries. Another way to say it is that our starting backcourt that we desperately need to be healthy all year both have injury histories. I'm a big Galloway fan, too. I think I've wrote before that if he can add a pull-up jumper off the dribble the way he added a spot-up jumper last year, he'll be competing for an All-conference spot.

No, and I doubt he does it given his background. I was wondering more than predicting. :) But it'd be one way to get guys like Mbako and Banks on the floor together with our other bigs. Those guys are long and pretty athletic but I wonder about their ability to stay in front of some of the B1G's better combo guards (i.e. games like PSU and Miami last year). And while we'll have bigs in the paint, I'm more worried about recovery after a couple passes. getting beat off the dribble early in the shot clock will potentially be a problem for us against some teams when XJ and Galloway aren't out there together.

Will he be able to knock down open 3's? Can he defend small guys on the perimeter? Honestly, if he could knock down open shots, I wouldn't mind seeing them experiment with a 2-3 zone. All that length should be able to get to shooters and rebound decently.

They also suffered a losing stretch in conference that saw then slip to a 4th place finish in the BE. 4/5 of the losses in that stretch were on the road. Both things can be true. Road games are a tough environment and getting some reps in can't hurt for conference play. But the tourney is neutral site games in big arenas and coaches have tried to schedule more of those the last ten years or so to prep for season ending tourneys. But with AD budgets stretched there's an emphasis on getting a ton of home games, often against cheap opponents, too. You can't do them all.

I'm not sure where he has us headed, but he at least has us back to a base level of competency and respect which is more than I can say for the 6-8 yrs preceding him. Until someone better comes along you have to pay the man.

Health is a concern but so is your last sentence. He's had many games where he gets frustrated and either out of control or in foul trouble and needs to be yanked. Having XJ go out at the 10min mark in the first half due to fouls is going to bring some interesting times for us offensively. We're really thin at guard absent Cupps or Gunn being much better than expected. After the tourney everyone was convinced Woody wanted to get a bunch of perimeter players, spread it out and play uptempo. It certainly didn't play out that way. Even if Ware is everything he's projected to be, I'm not sure if he adds more to the team than if we would've landed something like to top combo-guard. This is Woody's team at this point, and I'm curious as to what he has planned.

That's every B1G team save for Ohio State. Basically adding television properties at this point anyways.

I think this is where I land. I've been critical of him but I truly think Woodson has been good for him. He has a chance to be a first or second team all conference type guy. Second choice: Reneau. Third: Mbakoa (sp?)

I would guess there will be a heavy push for divisions to be organized by distance. For years Wisky and Iowa got a free ride in football being part of the crappy west. Now unless they go to 4 small divisions, they can enjoy traveling to LA and the PNW every year. Whereas it stunk for IU being in the East, at least all our sports will basically be traveling in just the midwest (plus crappy Rutgers).

That'll be annoying…especially as I age. Lol… On the other hand, Saturday late night college football is kind of cool. And if you're an insane basketball junkie having basically 3 conf games every night—7, 9, and 11pm—will be fun at times. I would've loved it when I was in college.