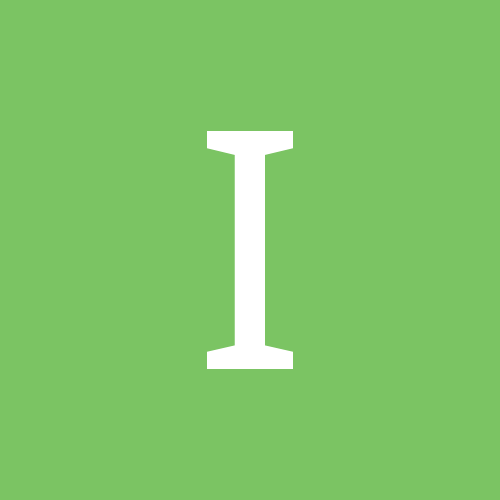 IU/Butler/Notre Dame
Senior Member
Content Count

199

Joined

Last visited
About IU/Butler/Notre Dame
Recent Profile Visitors
The recent visitors block is disabled and is not being shown to other users.
I'm not the biggest fan of the scoring record chase ....but this is still quite an accomplishment ...check out the "grade" column

ALASKA HOOSIER

reacted to a post in a topic:

(2021) G Luke Brown

If you get the chance it really is a lot of fun ...how far a trip is it for you? When they release the schedule I can suggest some good games ......growing up I got to see several very successful Blackford baseball teams when the community was 30-40 percent larger and the atmosphere now far exceeds even that

https://m.facebook.com/story.php?story_fbid=201192077463859&id=43267052995&refsrc=http%3A%2F%2Fwww-nba-com.cdn.ampproject.org%2F&_rdr full video

Hollywood Mike Miranda

reacted to a post in a topic:

(2021) G Luke Brown

HoosierAloha

reacted to a post in a topic:

(2021) G Luke Brown

Good point on the depth of the class as a whole .....there isn't someone that jumps out to me as a sure fire nba stud but just a huge group of solid kids

That would be MY personal preference because he's the type that would really grow from that level of coaching and practice but I'm not convinced they have the patience for it ....I think it would be ideal but not sure they'd go for it ....I think you're spot on with that thought

I could actually see that being a strategy and someone made a good point he's not the best fit physically for Archie's defensive philosophy which I think is a very fair criticism

If it's strategy it's a good one if he stays at his current level but I think it hurts us if he grows and blows up being late to the party

I have only seen highlight videos so I'm hesitant to comment but certainly looks good ....does anyone know his game enough to say whether his game is different than Anthony leal ? That's who he looked like ?

MoyeNeeded

reacted to a post in a topic:

(2021) G Luke Brown

Josh

reacted to a post in a topic:

(2021) G Luke Brown

I don't disagree with you but if furst and Lander both go elsewhere that leaves us with Kaufman as the only in-state from 2021 ( assuming he signs on )

If they are going to offer ( again big if) I wouldn't expect it until next summer after his junior year to see if he gets physically bigger and to see what their other offerees decide. It's a pretty loaded class. But you are correct there has been ZERO contact at all and I think that's irresponsible.

I couldn't be more in agreement but ...to go one step further ...even if not making an offer why not just COMMUNICATE with the kid in case he pans out or grows ? Jordan hulls and mike Lewis are great comparisons... I actually started on this page because of jordy....his older brother was roommates with two of my high school friends at IU and they would always go to all his games in high school at Bloomington which I was always turning my nose at when they tried to get me to come. They said he would play at IU and be mr basketball and I laughed for many of the reasons people do with brown ( lack of athleticism and can't defend the position at that size ). Those same guys that never missed one of his games have come back to Blackford to watch Luke several times ...they are as big of Hulls fans as you will find they are very clear that's Luke is as advanced in his shooting passing and ball handling as a sophomore as hulls was as an underclassman and I think brown will end up heavier or more built than Jordan. Counting kids out is dangerous and has been a two decade problem for our scouting and recruiting.

I totally agree with you and I think it's a microcosm or our lack of success/consistency the last 2 decades while people we should be dominating (Wisconsin, Purdue, Butler, Notre Dame ) have either out recruited us or have produced consistent teams built around 3 and 4 year players. We have all these kids slip through the nets because, seemingly, they aren't " good enough " to receive IU level attention ....until they get good enough and it's too late for us to sway them.

Stuhoo

reacted to a post in a topic:

(2021) G Luke Brown

I think you could be right because they followed / offered Kaufman and Luke played with him the entire offseason and nada which I have a difficult time understanding because if you're concerned with his size why not be upfront with him and make contact and say " hey we would love to see you keep developing and will keep watching ".....it's not like Lander has already committed to us ...we may end up short in that class if we miss he and furst.