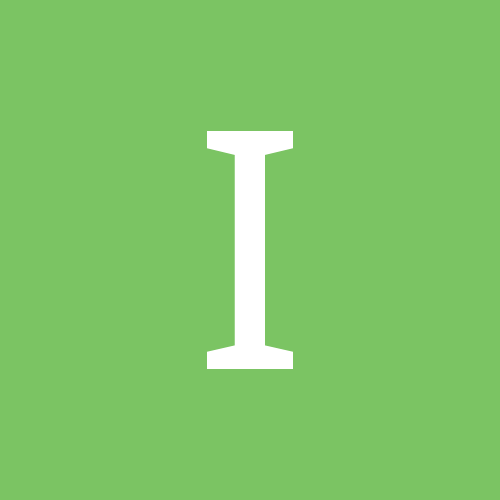 IU/Butler/Notre Dame
Senior Member
Content Count

106

Joined

Last visited
About IU/Butler/Notre Dame
Recent Profile Visitors
The recent visitors block is disabled and is not being shown to other users.
raorIU

reacted to a post in a topic:

(2021) G Luke Brown

mamasa

reacted to a post in a topic:

(2021) G Luke Brown

Woodson1980

reacted to a post in a topic:

(2021) G Luke Brown

Crimson and Cream

reacted to a post in a topic:

(2021) G Luke Brown

ray

reacted to a post in a topic:

(2021) G Luke Brown

HoosierAloha

reacted to a post in a topic:

(2021) G Luke Brown

WayneFleekHoosier

reacted to a post in a topic:

(2021) G Luke Brown

Played both with and against Luke for the first time last week. Didn't do anything to dissuade my previous opinions. Kid is unusually advanced in every fundamental area.

HoosierCoop

reacted to a post in a topic:

(2021) G Luke Brown

I would love having Norwell back in the schedule ...you guys are still 3A right ? Blackford is moving to 2A so sectional is out but still a solid match up and only a 40 minute drive...also both have fairly good sized gyms

Was at Blackford awards banquet last night and jerry actually discussed scheduling in his address to the team and parents. Blackford was invited to the North Davies tournament last year and will get a minimum of 3 games against mostly higher level teams ...we also may have one contract drop us so our AD can scramble to try and find a competitive program for an extra spot ....we will habe TWO slots open for 2021 to fill and finally in conjunction with the opening of the new basketball facility coach Hoover has started planning a 12 team tournament for Blackford to host in 2021. I think you'll see he does a decent job of beefing up the weak part of the schedule and showcasing properly once he actually has some schedule flexibility.

gfeltner28

reacted to a post in a topic:

(2021) G Luke Brown

https://www.google.com/amp/s/amp.thestarpress.com/amp/3055030002

Chris007

reacted to a post in a topic:

(2021) G Luke Brown

You've got a great team I expect you'll go far ...best I saw this year. They were able to dedicate two guys to Luke primarily and their other 3 made Blackfords four look invisible

Thanks for making me feel welcome and I look forward to open discussion as he ( hopefully ) develops

Great insight ...you called it perfectly and I couldn't agree more. Luke has played high level aau and has played with and against Lander first and Blackmon in summer and fall circuits. It really opens his game when he has two other competent scorers because as you aptly pointed out the other Blackford kids weren't even able to pass or catch the ball without losing it and if his second option Stroble isn't hitting ( started 0-8 with 4 air balls) it is really tough against a good team. I'm glad you watched him I really think you'll grow on him next year if he gets a little bigger . I'd just send ambassadors to the game to show a presence and take a look during first quarter of next year.

Delta is awesome ...really solid 8 deep....no kid on Blackford other than like could hold or pass the ball and Stroble didn't make a shot till mid 3 quarter ....absolutely thumping 

Halftime ....Luke is 3-6 for ten points all in 1q....only shot he took in second half was from 3 quarters quart at buzzer. Delta was up by 4 with 6 minutes left in second quarter now are up 20-15 ....Luke has one of the assists on the other two Bruin scores ....Stroble 0-5 with 2 air balls

They list him 6'1...I'm 5'10 and he's taller than me...enough so that I wouldn't doubt 6'1 but I would guarantee at least 6'

He's got the motor to get better too ...i think he'll be a scrappy solid addition even if he just fills out ...if he gets a couple inches taller he could be deadly

Not sure if I got this out earlier or not but I checked with Blackford AD and all games of the sectional are available for broadcast EXCEPT for Blackford vs Delta so bsn will not be allowed to broadcast but you might be able to catch the other games on their schools' similar service if you have any interest

Once again ...sorry I'm psyched BUT I can promise I do a lot of observation ...I have had a lot of time around basketball ...if I end up wrong about Luke I'll eat my words but even in that case he and Blackford are still a heck of a story. I habe commented a ton which has probably spurned other comments so I'm likely at fault but I think you'll see them become even more prevalent next season when , if healthy , he may break the 1000 point season berrier and habe a better team around him than he's had so far.

I appreciate the post ...for the record I'm not ...I was asked that previously and sarcastically said " no but I wish " or something to that effect in gest and I apparently ruffled some serious feathers. I'm a non relative Blackford resident.

Yikes ...I don't want to cause consternation for any others who may have interest in this young man or his progression so I won't make this as dramatic as you have. I am, in general, a very sarcastic person. If you could not tell that those two comments you linked were facetious or made with a "tongue-in-cheek" type intent I'm not sure I'm the one with a difficulty. I mean, you're suggesting because I post in a Luke brown thread...about Luke brown ...which I'm extremely interested in ...and I don't post anywhere else ...because I don't have more than passing interest in the other topics...that I'm somehow being inappropriate. By your logic I guess since you counted all my posts and linked to posts about not me you habe a disturbing and unhealthy obsession with me ? Sounds kinda silly but again I'm sorry if I flooded your phone or anything. Most conversations in our town are about the basketball team, the Hoover family , and specifically Luke so I was interested in the out of town perspective and enjoy the discusion. Again, sorry if I caused anyone any problems.