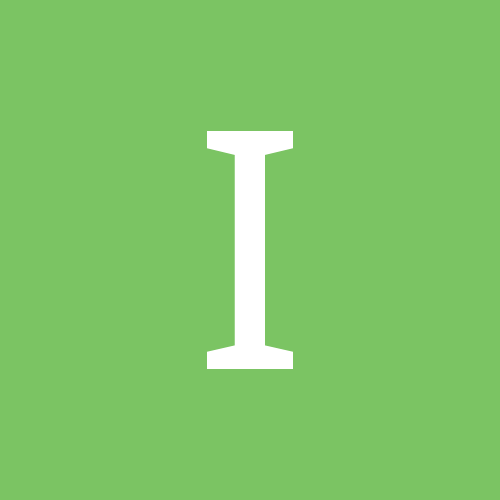 IU/Butler/Notre Dame
Senior Member
Content Count

136

Joined

Last visited
About IU/Butler/Notre Dame
Recent Profile Visitors
The recent visitors block is disabled and is not being shown to other users.
Trendon Watford going to LSU is exactly why you should be absolutely head over heels for kids like Luke Brown

Alford Bailey

reacted to a post in a topic:

(2021) G Luke Brown

HoosierHoops1

reacted to a post in a topic:

(2021) G Luke Brown

Amen ....I can already see that happening with the other schools contacting him

Low risk high reward type gamble

ray

reacted to a post in a topic:

(2021) G Luke Brown

Kepner

reacted to a post in a topic:

(2021) G Luke Brown

By far my favorite part about him...it's not an act either. when they first got to town I was skeptical of his skill set ( even after videos) until I attended the summer camps and saw him in person and he IMMEDIATELY stood out even at a very thin 5'10". I expected him to be a total prick with his talent and coming from out of town and that couldn't have been further from the truth. I was concerned it was for show but he has just given example after example of being the exact type of kid you want around your program. He is a fiery leader who isn't afraid to jump on another kid but he won't tear them down doing it. He visits elderly people in the hospital, he takes pictures with little kids, he talks to the lowest freshman on the team like they are varsity starters and I've never seen a human being put so much time and effort into perfecting a skill set. He is obsessed with getting better and it's insatiable. You will never have to worry about him continuing to work so I feel he will be a safe bet as long as he continues to add size. By junior or senior year or college mark my words he will be in sports center top 10 at least twice for passes. He is playing at the highest level of aau for class 2021 and he has arguably lead the team to a 6-2 record where they haven't had Kaufman from silver creek for several games. He's a gamer.

WayneFleekHoosier

reacted to a post in a topic:

(2021) G Luke Brown

thebigweave

reacted to a post in a topic:

(2021) G Luke Brown

I didn't go to Texas but a guy from Blackford did...here are updates he had worth noting ....( also they won all but one game without Kaufman who was injured)

Thanks and if you make any I can't your input would be amazing. The final three games sounded like that group of kids gelled a little and he played more like himself. Did the opponents have any studs you were familiar with ?

Awesome ..hope he has a few free minutes to go a little deeper ...I had wanted to attend and couldn't so I only have description of how much he scored and I don't know that I consider the person a reliable source for detailed evaluation ...they'll follow the stats and Outcome but they aren't real well versed in the important subtleties of the game.

A fellow Blackford fan that attended that I would not classify as an exaggerator thought he has hovered around 8-12 assists in the first game so I don't know that it would be something to sneeze at if accurate.

Did you get to go ? If so I'd love some more feedback. They went 3-1 for the weekend. Luke had 20 or more in every game after the first game. They lost the first game. It was the first time they had played together and of the 9 person team one player left the team and two were in Italy playing with their school. The six that were remaining one suffered an ankle injury in game 2 so they played most of games 3 and 4 with five guys. I'm not disappointed with a 3-1 start under those circumstances. If you went did you make it to all four? Once again would love to hear some further evaluation if you have time.

Excellent point ! I had no idea he was in consideration for SJU. I'll get any follow up I can.

Doesn't make me any less sick than you. You guys know how I feel about the kid ...you have any idea what it will be like for me having to consider WATCHING a Purdue game ?!

I wouldn't say it's wrapped up ( he still has to get an actual offer too) but I think painter is playing it how Archie should ...set aside a couple hours and let the kid know you think he has talent and then withhold your judgment till AAU is over and you see his growth into next season. Smart move by painter.

Also fun fact ...Rick Mount came up and did a work out for Luke and Blackfords second best player Stroble. He gave Stroble a lot of shot feedback and worked with him. His comments to Coach Hoover on Luke: " don't touch him"

well I guess his IU resolve will be tested ...has a family visit scheduled with Painter in early May.