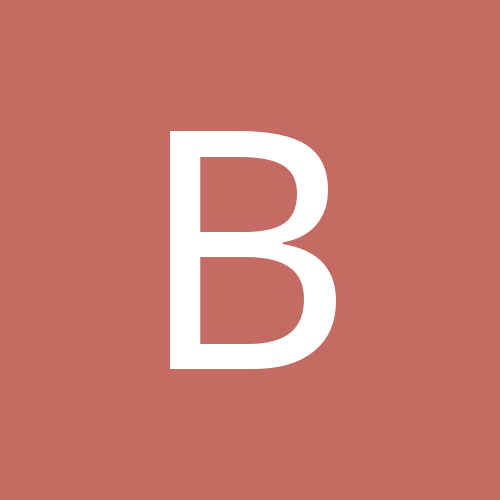 Content Count

15

Joined

Last visited
About Basketballhead24

Recent Profile Visitors
The recent visitors block is disabled and is not being shown to other users.
Class of '66 Old Fart

reacted to a post in a topic:

Ria Gulley Transferring Out

This is crazy. Couple days ago my daughter came across her name and she's at a D2 school in Tennessee on the track & field team. And she made a tweet about how "quitting basketball was the best decision of her life". Very interesting to me about what happened to both her basketball experience.

The transfer portal has a lot of kids in it this year, I wonder why so many kids are transferring this year compared to other years. but The NCAA is having a vote to let one time transfers play right away which I think will be get passed so this year of college basketball is going to be very interesting if the vote goes through.

I have a source that is close with Bendu's family. Which they have talked to Bendu directly about this situation. She didn't write that statement IU wrote it and put it out as if she did. She said her family did play a part in her leaving IU. They weren't able to watch her and see her as much. And on top of that she was very unhappy & homesick from the start and it just got worse. Plus the coaching staff played a big role and she didn't have the best relationship with them and wasn't happy about how they conduct certain things. Her goal is to play professionally and she wasn't going to do that staying at IU. Her going to Arizona was the high favorite because she's knew the head coach( played pro) and her assistant aka her husband( coaches pros in Italy) since she was in the 6th grade. And There's another Assistant Jackie Nared which Bendu grew up playing with Jackie's younger sister Jamie ( played for Tennessee). So she went somewhere that she's surround by people she grew up knowing which she considers family. And they will know how to coach her and get the most out of her and potentially have a better shot at the WNBA. They turned Aari McDonald from a nobody to the 2nd best player in college basketball. Arizona is looking like a top 5 team. Especially because it looks like Bendu will play next season. They are already preseason ranked 7th and they picked up some good transfers.

Arizona seems far away from Oregon but in all reality if you are from the west coast you know how close it is. The flight from Oregon to Arizona is about 2 hours which the flight from Oregon to Indiana takes about 5 to 6 hours. On top of that they will be playing against Oregon & Oregon state, plus the Washington schools which isn't far from Oregon. So she will be able to be home and see her family a lot more often. Just because she didn't go directly to a school in Oregon doesn't mean she didn't get "closer" to home. She got close enough to where if there is anything going on at home that she needs to be there for she will get there right away unlike if she were to stay at Indiana.

Jorie Allen has been the next person on this team that has decided to transfer.

They don't seem to have faith in her... She hasn't been playing at all lately. When I think she could give a lot of help when she is getting some minutes. But the only really trust their starting guards and the my are logging a lot of minutes which isn't good going down the stretch.

Stuhoo

reacted to a post in a topic:

IUWBB @ Illinois - 2/13/20 @ 8:00 ET

I agree they are building. But Depth is going to become a factor if they want to continue to be successful. They will have to recruit hard in the 2021 class. IU is becoming more of a winning program. Players want to win championships though and until IU win a conference championship at least, they will continue to struggle to have players that will come in and fill a seat on the bench. I'll use Baylor for example last year they had kids that barely touched the floor who were 5 star recruits but they are okay with that because they know Baylor is a program that wins championships. A 5 star recruit is not going to be okay with waiting their turn at IU just yet because of the fact that IU is still building to catch teams in the top 10.

This will be a unpopular opinion but Indiana does not have depth on this team. It showed last night. The starters are logging a lot of mins and with that they aren't shooting the ball at a high clip anymore. This should of been a game that Indiana used their bench more to spare some starters a couple mins especially the guards but even when we are up 20+ The starters are still in. The starters( and this team) will not last during post season because of 2 big reasons. 1. The starters are all playing 35+ mins per game especially Ali is playing the basically the whole game. She came off a surgery on her shoulder during the off season and you can see that she's not shooting the ball well. She was 6-16 from the field that's not good. Yes she has 17 Points but against a very bad team. Berger was 4-12, JP was 2-11, Brenna 2-6. They will not beat a good team shooting like that. Reason 2 The lack of a bench. Yes they beat South Carolina but That's because they didn't know how to use players off their bench yet and now that they are, they look like a whole different team that played earlier this season. Typically Indiana 5 starters can beat/outlast a lot of starters in the country. But Indiana is going to struggle because of the simple reason they can't go to their bench except for Mackenzie. Losing Bendu going down the stretch is going to hurt them more than they think. Oregon, Baylor South Carolina, Oregon state, UCLA, NC State, Maryland ( Maryland has girls hurt that would of made the bench even deeper) for example they play about 7-8 sometimes 9 players consistently. Which I don't blame Moren for not having faith in her bench because of the fact she doesn't do the subbing, her staff does and if she sees her staff not having faith why would she? But this has been a problem for years they over play their starters and it seems great at the beginning but in the long run it hurts them. Until they actually have "depth" that they use consistently I don't see them being able to beat top teams that are far more athletic and actually use their depth on the bench.

Looking at the box score what happen to Mack? Did she not play much tonight?

WayneFleekHoosier

reacted to a post in a topic:

Bendu yeaney transferring

JerryYeagley23

reacted to a post in a topic:

Women's College Basketball General Thread

mamasa

reacted to a post in a topic:

Bendu yeaney transferring

Last game against Maryland they ran 11 straight plays for Austin in the second and she either scored or got fouled. She ended with 22 points with only having 2 in the first half. So I think our post have to do a lot better job on her tonight. Mikesell is just an excellent shooter who can get hot in a hurry I think she does get a lot of recognition but it's only really because of who she plays for. If she was on any other big team she wouldnt be talked about as much. I think the player to worry about it kaila Charles because she always has good games against IU and last year did Anything and everything she wanted, Bendu made it hard but she was just too hard to stop so I'm interested in seeing who can contain her. South Carolina has a lot of size. Plus they are playing some really good basketball. I just don't see Arkansas being able to stay with them the whole game. Even though Arkansas is playing good basketball I just think it's going to be hard to stop South Carolina. I think Louisville has the advantage because they're gonna be playing at home and like you said FSU is very shorthanded right now. I think Mississippi State is going to win over Tennessee unless Tennessee is hitting shots because they are very dangerous when they are hitting jump shots,

Very true. I also think she would of mentioned something in your personal statement on Twitter about family as well just because she very transparent in social media. So I just think other things went on just that made her make her decision final. It just strange for players to leave in the middle of the season. Since she still has to be here for the end of the semester I think.

That's one thing I like about Bendu is that she is very classy and genuine with everything she does. She has been a great role model for a lot of younger kids especially because she goes above and beyond to have relationships with people.

Alford Bailey

reacted to a post in a topic:

Bendu yeaney transferring

100% agree it's very strange and I think there's a bigger reason than just wanting to get closer to the west coast. She is my favorite and my daughters as while. We have been watching her since highschool and from what I've seen out of her she's not one to quit on anyone. She took her high school from one of the worst teams in Oregon to one of the top. So I just don't see her giving up on the team. I really do wish her well wherever she goes. I've heard her high school coach say that she's been in communication with Baylor which is ranked #2 right now and Oregon state who is ranked #10 and a bunch of other ranked teams. So it shows she is a high level players that IU just lost.

Class of '66 Old Fart

reacted to a post in a topic:

Bendu yeaney transferring

thebigweave

reacted to a post in a topic:

Bendu yeaney transferring

Stuhoo

reacted to a post in a topic:

Bendu yeaney transferring

I'm very sad about this because I've been watching since high school but I hate to say it, but this will be the best decision for her. We have to remember who she is. IU wasn't her best offer coming out of high school. She was a top recruit with higher level programs wanting her. She's a high level scorer. She never got the opportunities to show who she is because they give players roles and except them to do just that. But when Ali was out for those 3 games, we saw a different Bendu. she took responsibility of the team and lead them and multiple categories including scoring for those games. So she capable. I just think IU might of not been the fit for her all together because she a type of player doesn't produce well in a half court plays driven team. She's a player that excels with fast tempo up and down. That also needs to have the ball in her hands more. If you look at some of the close games that we've played in her first two years she has been one of the stars that shines in late game scenarios. She takes and hits clutch shots. She has WNBA potential because of the fact she is a double threat with playmaking and defensive abilities. WNBA scouts don't just look at who scores the most they need versatile players. Sad to say it but that's why Tyra Buss wasn't a good fit for the WNBA. But Bendu's performance in the NCAA tournament against Texas dominating on defense and scoring 17 points while shooting good from the field and in the first half against Oregon. Put her name on noticed throughout the NCAA. So don't be surprised if she has top programs who are ranked in the top 10, trying to get her because she's a player when in the right system will be hard to stop.

I heard that she wasn't supported as much through her rehab process as it seems. And I think that Teri does have a good program but there's something going on with this coaching staff because they have had a lot of players leave (excluding the ones who have graduated) since they have been here. For example The whole class of 2016 is gone. I think there's something behind the scenes that is making players not want to stay in a program that is on the rise.