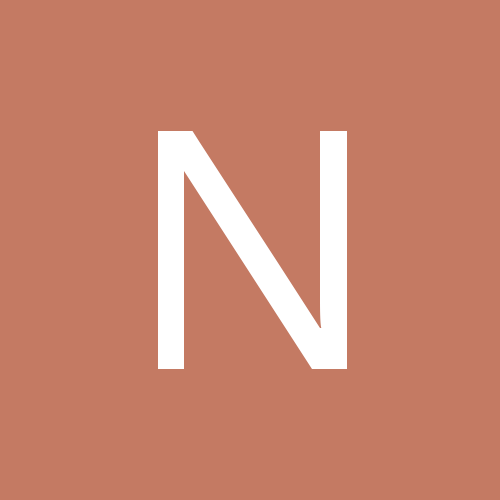 Content Count

294

Joined

Last visited

Days Won

1
About Ngw7183
Recent Profile Visitors
The recent visitors block is disabled and is not being shown to other users.
thebigweave

reacted to a post in a topic:

NCAA MBB Transfer Portal

Tasmanian Devil

reacted to a post in a topic:

NCAA MBB Transfer Portal

There is no doubt those guy are the targets. May Love pop back in now, possible, but they have been focused there. They didn't want many of the guys talked about. They want a real difference maker. Athlete, bucket getter etc. But they are still active based on some of their activity. They can also afford to be a little picky now.

ALASKA HOOSIER

reacted to a post in a topic:

Who fills the last scholarship?

Ryno6284

reacted to a post in a topic:

Who fills the last scholarship?

That is more his level. If the staff was truly interested we would have known. We should stop thinking they have any interest in a kid like that. I think it may take time for our fans to adjust to what Woody's vision, expectations are and the talent level and type of player he wants.

J34

reacted to a post in a topic:

Who fills the last scholarship?

Alford Bailey

reacted to a post in a topic:

Who fills the last scholarship?

cthomas

reacted to a post in a topic:

Who fills the last scholarship?

TeeterInNJ

reacted to a post in a topic:

Who fills the last scholarship?

Difference is we now have a catch and shoot guys from both MM and Ware. Trey is fine with that too. He can fill that roll even better if he doesn't have to be a PG. We are not used to having bigs that can stroke it fine. That changes a lot of things with spacing and what is needed. we absolutely need an athlete or it is not an upgrade. The standard is high for what they will accept here or they will roll. Notice all the "shooters" they could have went hard after and didn't. Yes, quick call and ask for a few but not much effort Rayj may or may not happen but they have went after him as hard as any guard and gives you an idea of what they want. They also jumped hard at Love, etc. again, shows you what they want. Rayj is not a ILL lock but he may want too much money there will be other NBA options or 5th year guys can still move too. plenty of time and can't see them settling

Exactly what I was conveying . Look, even Walker is an elite athlete where we needed depth. We don't need depth at guard. We need an elite athlete that can guard, dribble and shoot. If they can't find him (believe they have multiple options they are working) then they won't just fill it.

I don't think we want to waste a scholarship on a 2 year guard unless he is elite. If they can't find that elite talent and athlete, they will roll with what they have. is that "insider" insight, no. Just that I see a pattern here. I also am not sure Rayj is an Illinois lock like these "analysts" believe. Seems like the KU story and assumptions again. He would not be taking all the visits he if he was. Now, for some reason we have not gotten him to bite for us yet and maybe his agent wants too much. We have been in contact with his agent for many weeks now. I still think there is an NBA guy that will pop up and be perfect option. Just a hunch

Rayj (I know Trilly was not high on us getting a visit but staff for sure was going after him) Devo if he comes back and got his name in but not public yet (there will be a few more as the paperwork goes through) or just another retuning NBA guy. Who? Will need to dig in now that MM saga is complete

Don't forget this… while Flory is on KU visit hahahaha reading quotes why he chose us over them

Damn right! I knew they talked. The whole staff is connected with Melo now too. That is a legit thing.

It was simple to read but they don't seem open to reality the Kansas staff leaks to that Mike Vernon nut job. He told those guys he committed on visit (see Ledlum) they just refused to believe or realize things can change.

Thank you. Don't need credit. Was just trying to help guys feel confident. there were way too many social signs today. fyi… it was with his mom and follows/likes. I also think she just made a mistake and didn't want the entire IU fanbase tweeting it out or at her. I think she honestly thought it was Woodsons son and talked to the account owner who was shocked because he never followed her. he was trying to keep it under wraps too. Also fyi… Melo for sure got involved here and her only other follow she made these past 2 weeks. Her account is not obvious. Was not easy to see but was WAY obvious.

Because Slater knows, his buddies know and if they put in a pick, that falls on him.

I know this can't become another NIL debate thread but it can't change until they become employees and that is not something the NCAA wants anything to do with.

Same as it has been for years and people didn't know. Now, it is legal and going to the kids rather than endowments and coach salaries. Never saw a single person say it makes them sad when a coach got a $5 mil contract

And we wonder how NBA guys can "get around it" like I said, there is always a way with NiL. At least for now, wild Wild West haha .

I will find my post way back that had many of those same points with more filled in. I look at recruiting (when it is tight lipped) that it is easier to piece lots of things together and then use logic. Yes, logic with teenagers is hard but so many things has said IU for awhile now and really nothing but KU trying to wish it into existence. This would be the most odd one to go another way. Yes, even more than Ledlum at this point.