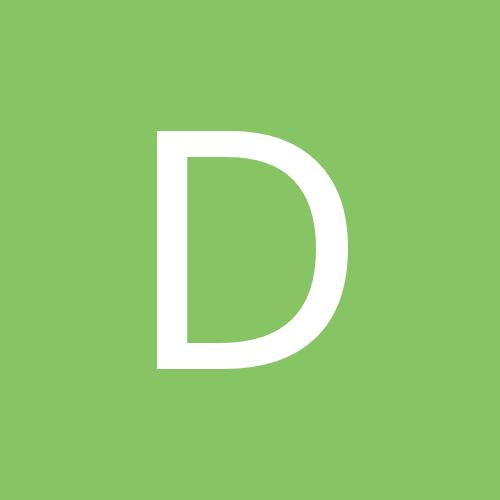 Content Count

1,276

Joined

Last visited

Days Won

4
Everything posted by Demo
Yeah, no idea if they even look at the kid. But, as you quite correctly pointed out in your screed above, there are a lot of avenues to build a roster. Missing on Miller is miles and miles from the end of the world.

Haven't heard a thing, but his combination of high academic achievement and injury history just screams re-class.

This is the ultimate in throwing stuff against the wall, but keep this name in the back of your mind: Sydney Curry. 6'8" JUCO PF. Plays at John Logan. One of the top 10 returning kids in JUCO this year. Big body, terrific athlete, lefty. Good enough to have a KU offer. And, he's from Fort Wayne. No idea what kind of kid he is, but since Archie has at least looked at JUCO kids in the past, this might be....interesting. Strictly a fwiw kind of thing.

I don't usually listen to these shows, but I will absolutely listen to this one. Like, any number of other folks around here, this has been the worst year of my life on a whole slew of levels. Listening to Fisch talk basketball, with Archie providing the sort of innocuous pap that all coaches just reflexively do, is that barest strand of normalcy that I'd started to feel might be irretrievably lost. Basketball has been one of the loves of my life since I was 10. God, I'm looking forward to the season starting. Ok, that's out of my system now.

(Whispers) Jalen Washington reclass.

Obviously it wasn't intentional, but TJD's complimentary statements about Race were also a pretty brutal, though accurate, statement on the issues with playing next to Brunk.

For complete lack of entertainment value, Northwestern-Wisconsin may be the game of the year. Just a brutal watch.

Don't get OSU's playcalling. If they were disciplined enough to just pound IU straight ahead they end this game easily.

Ok by me. Wouldn't have the slightest interest in 30mil/yr for Hayward's 30-34 seasons.

Yup. And OSU doesn't believe he's gonna run. There giving him lane after lane after lane and Penix isn't even looking at them

Hey, Buster Douglas was 40-1. Oh wait, that's actually better than IU"s odds. Never mind.

Still want to watch more of this kid, and my crush on Bruce Thornton's game is almost overpowering, but from what I've been able to find so far, McKneely and Avery Brown strike me as a perfect complementary backcourt. Seriously, perfect.

And a cool 7.75 mil buyout paid over 6 years. Justice is served, as always.

When the kid talks about wanting to be coached hard, I'm guessing that's true. His current coach, Frank Bennett, is VERY demanding. Also, very good.

Yeah, we should all know every school with an open '20 ride within a couple of days.

Have thought for the last year it was going to be Georgetown. The combination of fit, need, location and Harmon's stated admiration for Ewing would be too much. But the pandemic changed everything. The Greenwood coach, Darren Taylor, has apparently told people that he doesn't expect to have Mohammed all year under any circumstances. Don't know if that's true, just what I've been told. If that's true, Mohammed's options are actually pretty limited. G-town and Georgia don't have open rides. Looking at their roster, I believe UT is full. I think DePaul jumped in late because they do. Harmon has said a lot of nice things to people about Miller and his attention to detail, though he seems to say nice things about everyone. I freely admit that this is based on a combination of previously reliable 2nd hand information and 2+2., but at this point, unless it turns out to be something bazaar like an HBCU school, I kind of think it's going to be IU.

Harmon tweeted a while ago that, in light of the T of C cancellation, if the the Blue and Gold event goes away as well that would effectively be the season. I will actually be pretty surprised if this doesn't wrap up in the next couple of weeks, cancellation or not.

https://247sports.com/college/georgetown/Article/aminu-mohammed-discusses-georgetown-recruitment-154435480/Amp/?__twitter_impression=true Interview with both Mohammed and Harmon by the Georgetown 24/7 writer. Mohammed's part is pretty bland. The kid has really mastered the generic answer. Harmon's part is interesting because he makes it pretty apparent that if the HS season is cancelled Aminu will be on a college campus in January, which would screw Georgetown. Given the Covid spread in MO right now, this seems entirely possible, bordering on likely.

Reed on a virtual call with Miller and the staff tonight, per Jake Weingarten.

If anyone looking for a random game to watch this winter has a chance, I highly recommend watching SLU and Hassan French. 2 reasons: 1) He is an absolute bully on the interior. He just beats guys into submission. 2) He might be the worst free throw shooter I've ever seen at the college level. I think really bad free showing is a hoot when it's not my team.

Texas reached out to Mohammed last night, per Harmon. Don't know if they offered. Unfortunately, that strikes me as a really good fit.

Trey and I have been using the same barber for the last 8 months or so. But it looks better on him.

That lineup would really struggle to defend.

Assuming it's Purdue, I REALLY want to hear what Painter's pitch re: on court fit to Kaufman was. Kaufman has mentioned more than once what a great system fit Purdue's system is for him. I'm not sure I see that. Whether you like Miller's schemes or not, Kaufman's fit in them couldn't be more clear. He's a high post 4. And, to me, that's exactly what he is. But I'm guessing he really wants to play on the wing and that's the angle Painter took. No matter how rigorous our processes, it's still a natural human tendency to hear what you want to hear.