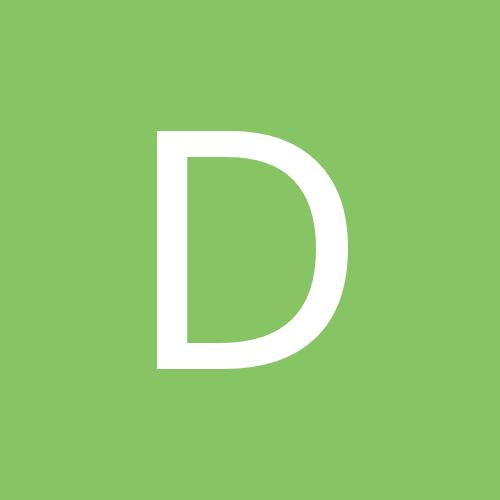 Content Count

1,818

Joined

Last visited

Days Won

4
Everything posted by Demo
Nice moment from the Pacers game just now: Brissett has the ball in a break out 3 on 2. He has Sabonis for an easy dunk starting at half court. And I do mean easy. Does he make the pass? God, no. He stares Sabonis down for 2 dribbles and takes the ball all the way to the rim and draws the foul. Sabonis just glares at him and then turns his back and walks off into the corner. Roughly 4 possessions later the roles are reversed and Sabonis makes the right read and feeds Brissett for a dunk. Perfect example of a fringe player not getting the difference between making a play for himself and making the right play.

Not including Gunn if we're talking who we'd want in a dream scenario, though I like his ceiling and think he's a solid get. If we're assuming 4, in no order of priority: 1) Clowney 2) Washington 3) Phillips 4) Avery Brown, though I haven't watched enough of Trimble to make a judgement. Maybe I'll do that today. Actually, that is my order of priority. But, the real dream is Bruce Thornton coming to his senses and de-committing from OSU. My favorite '22 not named Jalen Duren.

6'11" kid from UNC who lost basically 2 years to knee issues. Was a back end of the rotation guy as a Fr and nothing since. From the same part of Ohio as Hunter and had an offer from Miller. Great body, long and stout. Strictly a low post hammer offensively. Was a pretty good mover and pretty quick off his feet before the knee stuff. Looked like he could be a pretty good defender. If his knee checks out, he'd have a chance to be a rebounder/rim protector/finisher in reserve. That's a big if.

Thanks for posting this. Fascinating. Can't wait to learn more about it.

2 things are immediately apparent about Woodson: 1) He is in no way threatened by the presence of smart, talented guys around him. And I have met a lot of coaches for whom that is really, really not the case, 2) He openly and fully embraces the mentoring role. He is an impressive man..

Imagine Fife looks at Galloway and sees himself. If Galloway has Fife's career he'll be a useful piece.

Did I miss Morsell announcing his return to Maryland? Wahab and Russell were good gets, but even with Morsell this seems pretty far off. Without him, this wreaks of hot takery.

Not to scout the stat line too closely, but a 7 footer playing 25 mins a game in the AAC and shooting 45% from 2 and averaging less than a block a game sounds......underwhelming. But, experienced post depth is nothing to sneeze at. Highly doubt a kid used to playing close to 30 mins is gonna view playing 15 mins backing up Jackson-Davis as his best option.

Was lucky enough to see Garnett play at a couple of summer events in, I believe, '94. Putting the talent aside, he was about as percolating a competitor as I've seen at the high school level. He was almost unnerving in the way he wanted to just stomp guys. When he came out there was a lot of speculation whether a HS kid could hold up physically and emotionally in the League.I remember thinking, you can if you're wired like that kid.

Will be interested to see Barnhizer's career arc. Only watched 1 of his games and he looked like a mid-major kid all day. Didn't like the stroke, the handle, the athleticism. Lateral movement seemed like an issue. Did nothing for me. But have been told by someone I respect that his game grows on you and they think he's going to have a productive career. Hope that's true. I'd like to see NW competitive yearly. And, Minny, wow. Johnson might be a coaching savant, but the results are not gonna bear it out.

My favorite kid that Woody is in on, including Washington. Love him. His play at the :50 mark where he makes up 35 ft and inhales that kid's layup is a hustle play that just doesn't happen in AAU games. That being said, his AAU coach REALLY needs to take a breath with the Garnett and AD comps.

Bossi says he's 6'2". His 247 player page says he's 6'3". The London article from January says he's 6'4". Talk about in the eye of the beholder.

Efton Reid to LSU. Credit where it's due, nobody scoffs at NCAA hypocrisy and weakness more brazenly than Will Wade.

The foul rule they want to test is godawful. It's unnecessarily convoluted and just deeply stupid. I don't get why 5 fouls is considered an issue. Never have. But if you're trying to keep guys on the floor, how about just not having disqualifications? Give a player 5 fouls. Any fouls on the player after 5 is 2 shots and the ball. It's simple and adds another strategic element. But I don't understand the need to change it to begin with.

Putting aside the whole colonial atrocities origin, boring, generic euro-first names attached to wickedly cool African surnames are unfailingly awesome. But he really needs to go by Vincent.

Somebody wrote once that they couldn't tell what an Archie Miller player looked like. No problem finding a Mike Woodson player. Look for the longest kid in the room. That's him.

So, they paid Williamson 5k and Brian Bowen 100k? Forget illegality, whomever is judging talent for Adidas needs a new career.

Here's a full game of Filipowski from March. He's 32 in white. Unless you're like me and you absolutely have to watch the entire game, I highly recommend going straight to the 3rd qtr. The kid gets nothing done in the 1st half. 2 pts, couple of rebounds, 0-2 from 3, including airing out a clean look, 3 to's. Is pretty disengaged and clearly frustrated. Is more productive in the 2nd half. His skill level is obvious to anybody. He can really handle, really pass and seems to want to facilitate more than score. Would like to see more games, but this is the only one I've found. Btw: his brother, #33, isn't nearly the athlete and not as skilled, but plays much harder and much better here. He looks like a mid major + or maybe a high major redshirt candidate. Last thing: I can't decide if an all-male cheerleading team chanting "Dee-fence" in a completely empty gym is hilarious or pathetic.

Announced a UNC offer tonight via Twitter, Not sure there's much point to noting Washington's offers. He'll have his choice.

You may be right about the stroke playing. It's gonna have to. But he's 6-25 from 3 over 2 years, on wide open looks, and he's a low 60's ft shooter. So he hasn't shown it at all. Hopefully he evolves like Max Bielfeldt, but there's no actual game production to suggest it. It's pure projection on our part.

Love it. It's the Ron Wolf philosophy of QB lottery tickets. He believed in drafting late QB's year after year if he thought they had starter traits. If they hit he had strong backups and they became trade assets. While he had Favre, he drafted Mark Brunell, Matt Hasselbeck and Aaron Brooks 4th rd or later. Then traded them all for, I believe, 2nd rd picks. You have a 6 invested in Ehlinger and a 4 in Eason. If either develops, they become an asset. Personally, I hope he drafts a late rd QB every year.

I've always admired Ballard's strict adherence to his models and his perception of value. That being said, if Tevi or Davenport is the LT week 1, then this time it didn't work. Of those 3, it's gotta be Fisher, doesn't it? 30 year old with an achilles is scary, but before he got hurt he was still a very solid guy.

Sight unseen, a kid named Rowan Brumbaugh absolutely plays for Butler.

"He needs to develop a little jump shot," Woodson a said of Jackson-Davis. "In watching him since I've been here, he's got good form....." First time I think Woody has pulled a punch a little bit. Trayce does not have good form.

Fun question. And, yeah, the Onu sample size is way too small to make an informed call. But if you assume Onu completely checks out, good kid, smart kid, hard worker, fits in the room, coaching sponge, I would probably roll the dice with him. He brings some things you don't have now and has a chance to elevate your team and Race doesn't. BUT, if Trayce were to blow out an ACL in November and suddenly 1 of these guys has to play 30 mins every night, than it has to be Race. You know he can handle that workload and you only hope Onu can. So in an either/or theoretical, I probably take Onu and wrap Trayce in bubble wrap between games.