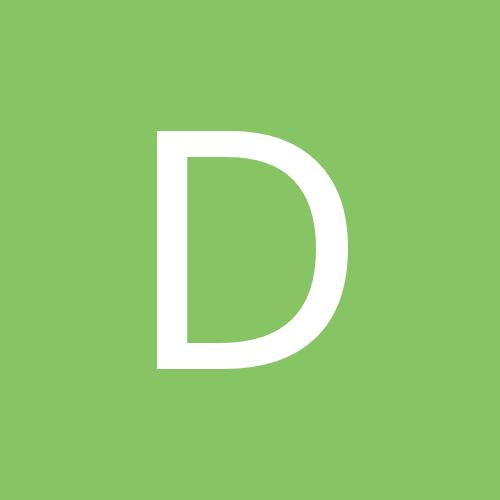 Content Count

1,294

Joined

Last visited

Days Won

4
Everything posted by Demo
Agree. A Miller signing would in no way lessen the need for Kaufman. Kaufman is physically ready to come in and play 25 mins. With Miller, that body's just not. The kid still looks like a calf on ice. He looks more like a 15 min guy to me as a Fr. But, man, when that kid grows into his frame he's gonna absolutely kill people.

UK offered, per Corey Evans.

If he's heavily connected in the DMV, I would assume he knows Shawn Harmon. No way that's a bad thing.

Was also on Sean Miller's staff at Xavier. I'm a fan of Dan Hurley. The pedigree is pretty unassailable.

Yup, just like that. And I'll be waiting for it like Barney Stinson waiting to be slapped.

Since I'm just not a fan of this kid's game at all I can say with complete confidence that he's going to roll into AH in probably '23 and drop 8 3's on CAM's top 5 ranked Hoosiers and lead sub.500 Maryland to the shocking road upset.

I freely admit to being fashion challenged. But that combo of pants and shoes is.....troubling.

https://www.thedailyhoosier.com/eight-assistant-coaching-candidates-that-could-fit-iu-basketballs-needs/ Nice article by Mike, as always. Not sure how many legitimate candidates on this list, and a couple I'm pretty confident aren't. But his profile is spot on.

https://247sports.com/college/indiana/Article/Mason-Miller-Germantown-Tenn-basketball-recruiting-150383013/Amp/?__twitter_impression=true Nice interview with Miller. No matter the article the constants are IU and Creighton. From just a roster construction standpoint not sure OSU makes a ton of sense.

Looks an awful lot like Isaiah Joe.

Announced a top 8, IU not among them. Sean, we hardly knew Ye.

Can't really like this enough. Had 2 overpowering rock crushes at that point in my life: Lisa Germano and Maria McKee.

https://www.espn.com/nba/story/_/page/zachlowe29627328/ten-nba-things-like-including-michael-porter-jr-zion-williamson-power-rising-east Nice, mostly flattering, write up from Zach Lowe.

See, I was going to include something like, "insert snarky shooting joke here." But I sort of figured that would take care of itself.

Don't remember Griffin as a player at all. So looked up his stats. 2 things: 1) Had a really nice Sr year. Averaged 10.8 pts/6.5 assts/2 steals. 2) Couldn't throw it in the ocean from 3. 29% for his career including 24% as a Sr.

https://www.syracuse.com/orangebasketball/2020/08/source-indiana-expected-to-have-interest-in-syracuse-assistant-allen-griffin.html?outputType=amp&__twitter_impression=true Not exactly super informative, but it does confirm what Chris has already suggested.

https://basketballrecruiting.rivals.com/news/three-point-play-bryce-hopkins-daimion-collins-logan-duncomb Nice little write up on Duncomb from Bossi.

I won't pretend to be incredibly inside here, but it's my understanding that at this point Archie is communicating directly with Mohammed/Harmon and has been for a while. The only impact Flint's departure would have is if he convinced Cal to jump in. That would absolutely be a problem.

Obviously they will be diligent in their process, but if Dave Ragland wants to come I take him and call it a day.

Definitely something that can't be duplicated with national recruitments. Love it.

There was a play in the 2nd qtr where Lopez catches him with an elbow in the side of the face. After he looks at the ref a couple of times, Doncic takes the ball down, beats his guy off the dribble, takes it at Lopez, puts his shoulder into Lopez's chest to create space, and finishes for an and 1. Then glances very pointedly at him. The kid is a Man.

If anyone wants to watch a really, really great game, find a replay of the Bucks-Mavs game from last night. Doncic, Lord, that guy is just a genius. Best performance I've watched this year. The kid's vision is rare to the point of maybe being unique. If you can't watch the game, just find the assist off the PnR with about a minute left in OT. Nobody makes that pass.Nobody. That pass isn't there, and he finds it anyway.

Now, see, I initially typed "try not to wet yourself with surprise," but bailed for unnecessary crudeness. But if you were just gonna be compelled to GIF it I'm kind of regretting that choice.

And officially out. Try not to spit take with surprise.

No opinion of his game, but that is one long kid. He has defensive menace written all over him.