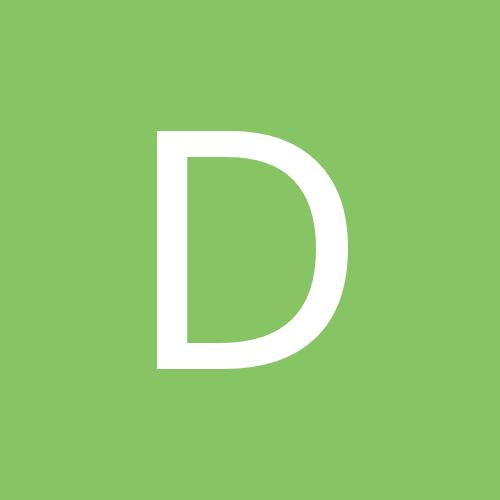 Content Count

1,276

Joined

Last visited

Days Won

4
Everything posted by Demo
Really liked him when I saw in HS. Reminded of some of those crazy long kids that Boeheim used to recruit who were way under the radar but always made his zone pretty impenetrable. But it never occurred to me that he would be a rotation player this year. No chance. Just amazed by his adaptability and intelligence. The kid just doesn't force anything. Love him. Btw: anybody else notice that point yesterday where he was standing next to Troy before a FT and had maybe 2" on him?

I'm assuming a 4 man class for Hartman, TB, JBJ and Priller, who should have his degree and I would think will transfer at that point. Durham and then, given roster makeup, I would probably order them as: Wilkes Williams Matt Coleman Jackson Scruggs Would be happy with any 3 and Durham. Haven't seen Adaway and don't think much of Gunn's ceiling. Not gonna happen, but I'd punt all of them for Michael Porter. Best pure all around offensive player of his age I have ever seen. On a completely different level from the rest of these kids.

Unless he transferred over Xmas, Duval is at API Prep in Dallas this year. That is a really good field. Really want to watch Tillmon. Saw him live once last year and, unless he was sick, he was about as low energy as it gets. Like a bizarro TB.

No. Our class is currently 2 4* kids, a late rising 3* and a largely unranked kid, who, due to his Hoosier DNA, must possess at least 4* intangibles. Or so people keep telling me. And we're still in on Maker, who's a 5* by any definition. Everything I read about Green portrays him as a tough, competitive, driven kid. If true, to me that's as Hoosier as it gets and I'm glad to have him. Welcome to the family Devonte.

Seen Cujo 4 times live and your report jibes pretty closely with what I've seen as well. I've seen him play some pretty good D on ball with his length and lateral quickness. But he consistently loses awareness off ball. Not being coached up much either. Live in St Louis and have seen Tatum a lot. The definition of what a 9 figure NBA player looks like as a 17 year old. Terrific player and also has a rep as a really good kid. Curious, how did the Turkish kid for HP play? Thought he was pretty good when I saw him. Reminded me of Sheehey.

Cujo finished with 21. Took a couple of poor shots, particularly 1 in OT that was just a poor decision. Overall played well. Handle is tighter than I've seen it before. Was very good defensively on the ball. Did not get beat off the dribble a single time. Lost spatial awareness twice off ball that got him beat backdoor. Fearless and explosive going to the rim, but does not pas off penetration. Can really shoot off the catch. Needs to play off the ball. Like him a lot as a really talented 4 year kid. Btw: Josh Jackson is incredible. Everything Andrew Wiggins was supposed to be coming out of HS this kid actually is.

Bridges and Jackson are basically having a dunk off. Strictly playground, but man is it fun to watch.Cujo has 15 through 3. Has played well. Jackson is incredible. Not sure I've seen a better athlete in High School. Ever.

Finished 24/13 by my count. Not as impressive as it sounds. Curie didn't play a guy over 6'5". Thon spent most of the 1st half picking and floating to the wing. Had more turnovers, 3, than buckets, 1. Much better in the 2nd half. His feet are so quick in the post and he is so long that if he played like a more or less conventional 4 he would be pretty much unguardable at the college level. Would love to have him, but that pounding the ball thing has GOT to be coached out of him. Mitigates all of his advantages.

Unless they've changed the schedule Maker doesn't play Sunday. He plays against Oak Hill tomorrow night.

Definitely a bad break for you. This will be the 4th year I've gone. Watching that much premium talent in a 1 game at a time setting is just the best. Really interested to compare Maker to last year. Talent's almost beyond belief, but l thought he played 3 pretty mediocre halves and 1 pretty good one. Competed really hard, like TB hard, but made so many poor decisions that they often mitigated his physical advantage. Looking forward to seeing how he's developed. CuJo as well. Played really well down there last year.

Jim Thomas. Perfect comparison. Nicely done.

I think your Howland point is a good one, and all the grist seems to be about MSU. But here's the math to me on this one. This is a kid who: 1) left the state for his Junior year to attend a high profile, highly competitive Prep school in Florida. 2) spent the summer playing in every single showcase event he was invited to. 3) then transfers to the absolute highest profile, most competitive Prep school in the country, which is in Virginia, for his Senior year. To me, that doesn't sound like the plan if you want to spend your college career in Starkville, MS. That's the plan if your goal is to play at the highest profile and most competitive program that you can. I think this kid wants exposure and he gets that here, or Maryland, not some 2nd tier SEC football first school. But since I didn't want Jamal Murray, what do I know. Really looking forward to seeing Kegler at Marshall County again this year. Great chance to gauge development.

Wore 0 at ACD last year. Is on Oak Hill roster with #4

Wow. Whoever edited this reel deserves the Oscar for Best Highlight Vid. You want to see a skill, they show it. Or maybe he's just that skilled.

Domantas Sabonis and Caris Levert Starting lineup: Yogi JBJ Levert Sabonis Bryant Troy, RoJo and the rest would create so much lineup and skill versatility that we would just be a blast to watch.

This. If Yogi's line goes from 16/5 to about 14/7 and he really controls getting the ball to the right people at the right places in the floor, I think this team is really good. If he leads the conference in assists and assist/turnover ratio, really good. If he leads the conference in scoring, that's a problem.

So a kid almost none of us had heard of a month ago is looking at other schools and now we're the Titanic? Please, God, let the season get here soon.

Haven't seen enough of the kid to judge him. I'll look forward to reading a report from someone who has. Strategically I like it from class balance and roster building standpoints. Assuming JBJ leaves I would have preferred 2 frosh guards and a grad transfer to 3 frosh guards in the same class. Newkirk fills the transfer role. Now go get Brown and Jones closed.

Landon Turner. Didn't take it to the rim a single time. Wanted no part of that guy. God, that dude was talented.

Saw him play a couple of times last winter while checking out the Makers. Great talent, no doubt about it. Good skill across the board. Highly competitive. But what really stuck with me is that he is just an a-hole. Got T'd up in both games I saw. Was woofing at absolutely everyone, including teammates and fans. Several cheap, bordering on dirty, plays. Failed to run back on D on a possession because he was too busy yelling at his point guard, Jalen Poyser who's going to Oregon, for not reversing the ball to him. As good as he is, he looks like a cancer to me and Cal is welcome to him.

When I was young, Kyle Hornsby. Stand still Sniper who couldn't d up my own shadow. Now, no game at all. Glacial quickness and, if it's possible, a negative vertical. Curious who remembers the day they realized they could no longer dunk. The day that became clear, I was 32, was seriously one of the most depressing days of my life.

Larkin also tested through the roof at the combine. Yogi won't. I really don't think this is a choice between IU and NBA. It's a choice between IU and overseas. Still not an easy choice. The money Mudiay and Brandon Jennings got is pretty compelling.

Unless OG has undergone a major growth spurt, awesome if true, I think that picture might be a little misleading. When I saw them at the end of January Juwan was clearly taller. Juwan is also much thicker. The part of OG you can't see in the picture looks a lot like Troy when he first got here. Juwan is thick all over.

Really want to see Huntington play Oak Hill. Daniel Giddens isn't the most skilled guy, but he's a big strong grown man. Very physical and aggressive. Watched him beat Skal Labissiere about half to death physically in a game. Watching TB and him go at it for 32 minutes would be a blast. Give'em both a good taste of B1G physicality.

Yeah, no inside knowledge, but I live in St Louis and can't imagine any reason he would go to Mizzou. Program is a complete abortion. Lousy facilities. Don't draw at all. Had 5k for the Florida game. Might have had the worst guard play in the country. Players quit on Kim Anderson last year. Lead asst has already left. And they're oversigned by 1. I think we're good here.