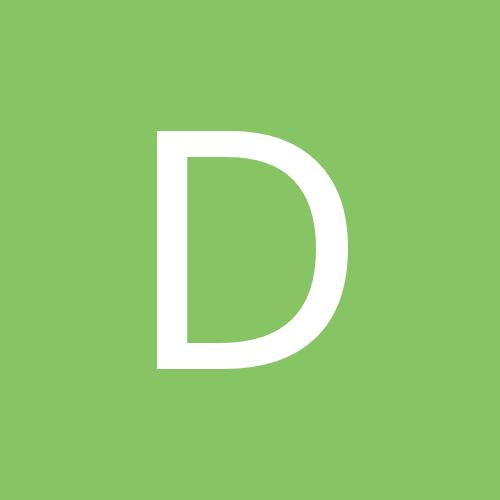 Content Count

1,818

Joined

Last visited

Days Won

4
Everything posted by Demo
Howard was terrific. But anyone who watches Gonzaga and doesn't think that's basically a perfectly coached team, I don't really have anything for you.

If people want to go with the Knight game, I can't really argue. That was painful to watch. But, man, to step on your home floor, in your 1st game, with the 2 best players, against the mid-major that no one respects from the town everyone hates, and give up a million 3's and get beaten the hell down? That right there was 1 of the all-time harbingers.

Certainly makes some sense. I was DM'ing with a friend after Manning was fired at Wake and asked why they wouldn't just hire Miller and call it a day. His response was that everyone just assumes he's the next guy at UNC. Guess we'll see.

If they don't hire Wes Miller, they won't do better than him. Best young coach in the country.

I imagine you're right. I was told when he was a Soph if/when he got a UNC offer that the rest of the process would be purely academic.

Then he looks exactly like a #45. His father raised a good son.

Well said, both by him and by you. But, unless there is a specific reason for it, man I hope that kid gets a different number. Stewart looks in no way, shape or form like a #45.

I seem to recall he was originally committed to UK, then was a heavy Miss St lean before ending up at Memphis. Might need some heavy vetting.

You have to go some to watch a worse first 4 minutes than Hunter Dickinson just played.

My dad used to say that Fisch's full name was actually "The Great Don Fischer." And my dad didn't like anyone.

Agree with most of this. Where I differ somewhat is on Crean. Not that he would've wanted IU specifically, but he pretty clearly had the ego to want to be the guy at one of the true heritage programs. And in 2008, IU looked like the only 1 of those jobs that was going to come open in the near term.I don't think he would have valued an Ohio St the same as an IU. I also think Duke and UNC have ready made succession plans which have a chance of succeeding, whereas IU couldn't have had less of one.

Great call by Odle. Unassailably true. Will also be curious to see how Woody handles kids that after watching them decides they just aren't good enough or are a poor fit for his scheme, though they may be really good kids. Is he ready to be that guy from the jump. Would think so, but I want to see it.

This is impossible to like enough.

Really rooting for USC. They have a chance to make a more interesting game for Gonzaga than Oregon.

That was the exact same elbow action with backside screen that Loyola runs, except, ya know, they aren't good.

Thank God we dodged this Nate Oats bullet, huh? Imagine getting upset in the tournament and we're supposed to believe he's any good.

Nah, everybody knows big time coaches don't get upset.

I think the PAC 12 is just toying with people now.

Yeah. You defend the inbound with the longest dude on your roster and cover the floor with your 4 best athletes. But coaches love overcomplicating that stuff.

Maybe.Campbell turned his head and lost Quinnerley.

I can't believe Cronin gave them a half court inbound with space. Alabama created nothing. Speechless.

Obviously irrelevant now, but if that's true, and of course it's a complicated situation, and easy for me to say, but that doesn't speak very highly of Stevens.

Forgot about that one. That's strong.