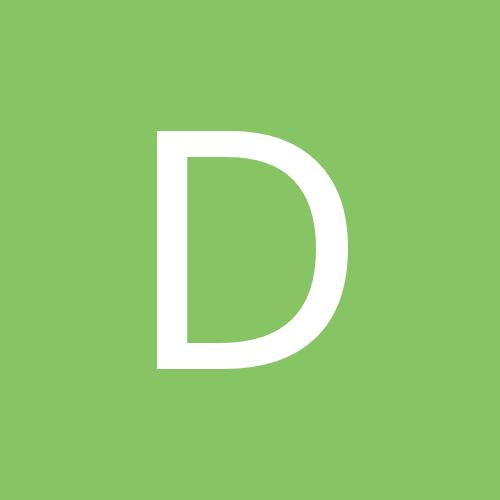 Content Count

1,276

Joined

Last visited

Days Won

4
Everything posted by Demo
Not sure it's true, but if his primaries really are Indiana, Georgetown and Georgia, Georgia is full, Georgetown has an open ride from the McClung transfer and obviously IU has an open ride.

Interesting comp. I watched Liddell several times in in high school and my comp for him was a more athletic, hyper-intense Juwan Morgan. Haven't watched Hopkins. Is Morgan a reasonable ceiling for him?

https://www.hudl.com/video/3/13996675/5e668a9ed45ff01bf4b64634 if you don't want to watch the entire clip, fast forward to :36, watch the blocks/run out/finish and ask yourself how many young bigs you've ever seen who make that play? My Lord, can he run.

Thanks for posting this one. An old friend of mine who lives that direction, and knows what he's watching, mentioned to me in a text from an event in Dayton last winter that he'd seen this kid and was really impressed. I'd forgotten completely about it.

Man, I can think of way worse lives than playing basketball for a living in Ireland. Good for De'Ron.

Yeah, that's not nothin'. That kid is one long, switchable wing defender.

I'm guessing Mohammed's stat line will look a little closer to those this season than the video game numbers of the last couple. Greenwood has a 6'8" mid-major kid, a 6'3" wing shooter getting mid-major looks and a 6'6" Soph that Mo St has already offered. In other words, they're gonna beat down everyone in their class. They probably won't play more than a half dozen competitive games all year. Combine that with the fact that they have been conspicuously working the kid as a facilitator all summer and I imagine he probably averages something like a triple double and just takes over games when necessary. I like it from a skill development and game management standpoint, but ultimately the kid's ability to score it is why he's a pro.

Always thought that was one of those things that looks incredibly cool. But, in reality, I am so inept at so many things that the only question is how I would accidentally kill myself.

Good for Steve Forbes. Always like seeing really good mid-major coaches get it rolling when they get a chance. But I'm not fond of Whitt either. Don't like his physical traits and I think he could be a major defensive problem. Not a OG defensive problem, a JBJ defensive problem.

Stroke both off the bounce and the catch looks almost exactly like Michael Jordan's. The way he squares up, launch point, everything. And you're right about getting in early. This kid is going to explode and everyone's gonna want in.

Very good. Have never seen this site before. Thanks for posting it.

I know I'm not being entirely fair, but whenever a kid has LSU in his list I reflexively think less of him. It just happened.

https://247sports.com/LongFormArticle/2021-NBA-mock-draft-Cade-Cunningham-Jalen-Green-Jonathan-Kuminga-151486333/Amp/?__twitter_impression=true Jackson-Davis listed #9 in this 24/7 guy's top 30 for the '21 draft. He sprinkled some hot take material throughout. TJD strikes me as 1 of those. But nice to see the kid recognized.

Coaches will find him eventually, but I doubt any '22 kid was hurt more by missing out on AAU exposure than Troutman. He's a top 100ish kid on projection alone.

Agree. If he's in Lexington and he doesn't hit Bloomington (and Champaign, for that matter) on his way home I think you can safely go with the "Bryce Hopkins Off the Board" thread title.

Have seen Donovan asked a couple of times about college recruiting and the guy gets this expression like he ate some bad fish. Will be pretty surprised if he doesn't stay in the Pros.

Yeah, with spousal blessing I'd decided last January I was really gonna get back on the road this winter. Was planning on doing the Tip-off Classic, Marshall County Hoopfest, Bass T of C, Blue & Gold Tourney and the Quincy Shootout. Nice timing on my part. So really, really hoping for some well executed streaming.

Yeah, it's official. Of the players I've gotten wrong through the years, my certainty that Jamal Murray didn't have the temperament to be a franchise player was the wrongest.

Loves Isiah, admires the candy stripes and uses "afar" in conversation. Love this kid. Sounds like an awfully promising recruitment, but will root like hell for him no matter where he ends up.

2 things: 1) There is no possible way, none, that there are 35 better players in '22 than Bruce Thornton. 2) At his current trajectory, Jalen Washington could lose this year to, maybe, an Achilles tear and then lose his senior year to, ohhh, let's go with a shark attack, and he should then be a top 5 kid by the time he graduates. Can't think of a kid this highly regarded who's played so little.

Interesting that he didn't have a relationship with Coach Hunter. Just assumed that's where that came from.

Actually, I think MaxPreps is being a hair generous. I took a quick look at the box scores and they had him at 26-88 for 29.5% in 29 games. He was 3-5 in 2 different games. You back out those and he's at 25.6% in 27 games. Had a 6 game stretch mid year where he was 0-9. But he only took 9 in 6 games. He wasn't forcing. The stroke's not repetitive at this point, but he's so explosive he'll be able to get in the lane at will. You surround him with guys defenders can't leave and he's gonna kill people.

Would describe that less as a senior moment and more as an I didn't re-read what I wrote and just sent it. 'Cause, wow, that's really not very clearly written.

Found 1 game of his. Shot from a terrible angle and half the time wasn't even pointed at the game. But, man, what a great looking athlete. Physically and athletically looks a lot like Hamidou Diallo. Definitely gotta find more.