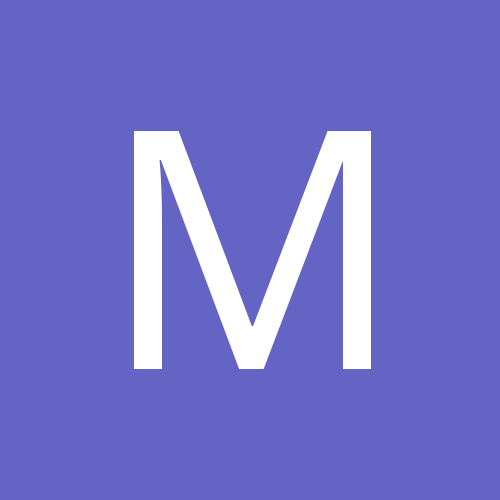 MemphisHoosier
Senior Member
Content Count

377

Joined

Last visited
Everything posted by MemphisHoosier
Is it safe to assume that Griffin was the other lead candidate, or was there another name in the discussion that wasn't as public?

If TJD goes to the league after the season as many expect, CAM will be left with a SR Race & FR Logan in the front court. I think the staff will find a way to make Mason & Trey fit together if the class comes together.

Didn't Coach Roberts play a year or two in Oregon prior to Prep School? I wonder if there is a connection there?

Surprised Football was given a 'C' - most can acknowledge this is the most relevant the program has been in quite some time. 'C' in basketball seems fair at this point, even if I don't personally agree with it.

I may be reading too much into it, but Wesley's comment half-way through on 'making one mistake and getting pulled' sounded eerily similar to Damezi's comments when his transfer was announced. Couple that with the 'they need to get a new offense' and I am not feeling great on this recruitment.

Ugh! Old habits, thanks @Class of '66 Old Fart!

Assuming this is a McRoberts connection given the location?

Evans is a great call here, one of the all-time great Hoosiers that is washed over with broad strokes due to the mediocrity of the teams in the 90's.

Frost, #8 in the B1G & #35 overall, does nothing for me - this will be a big year for him in Lincoln.

Anything in particular stand out to you @hoosierfan34? I am not from the area, and always appreciate the 'inside baseball!'

This is where I am as well, would love to get a 'sit-1, play-2' transfer big for the Fall - would provide great roster balance.

Looks like they have three schollys available, https://verbalcommits.com/schools/northwestern .

Our good friend from the B1G Tournament, Kevin Cross, announced that he is transferring to Tulane. Nice pick-up for Coach Hunter, Cross will be a name to watch in the American.

Probably nothing here, but Francis recently entered the portal from UNC and was an early offer from CAM.

Does this put them at 7 seniors for next year, assuming Wesson is gone?

Looking at the current roster, is it safe to assume this will be a smaller class, i.e. ~15 players or so? https://iuhoosiers.com/sports/football/roster/2020

247 listed him at 6'3" 180lbs with lower tier Power 5/high mid major offers at this point. https://247sports.com/player/rueadale-williams-46094014/

Any chance of Jason Harris opening up his recruitment again now that Mel Tucker has left UC for MSU? https://247sports.com/player/jason-harris-46043274/

Amelio Moran Position: Offensive Tackle School: Lackawanna C.C. Offered: 1/3/20 Official Visit: 1/31/20 Profile: https://247sports.com/player/amelio-moran-91856/ Given CTA's comments at December Signing Day, I am a bit surprised to see another offer & visit for a linemen. I am hoping this isn't the signal that a current player is leaving early.

Claude Larkins Position: WDE School: Chaminade-Madonna Prep (FL) Offered: 4/19/19 Official Visit: 1/17/20 Profile: https://247sports.com/player/claude-larkins-46056591/

I guess that's one way to look at it, another way is that we just lost a man who was highly respected in the community, recruited at a high level, and was a big part of shaping the culture behind our 8-5 season.

Great analysis Lucel - appreciate it my friend. One point of clarity, you mention Barner as Williams's (bummed to hear Willaims is leaving, he showed some flashes this season) .replacement - assuming you mean a replacement for the scholarship #, not that Barner will be plugged in at DB correct?

#18 for the class of 2020 TE from Aurora OH, recent decommit from Ohio https://247sports.com/player/aj-barner-46085166/

Probably too early to know, but does anyone have any inside info on this weekend's visit? Really like seeing the verbals from Baldwin & Bonds - would be ecstatic to see Harris and Robertson/Bell verbal as well.

https://247sports.com/Player/Dylan-Powell-75352/ Looks like he has two years of eligibility remaining as well.