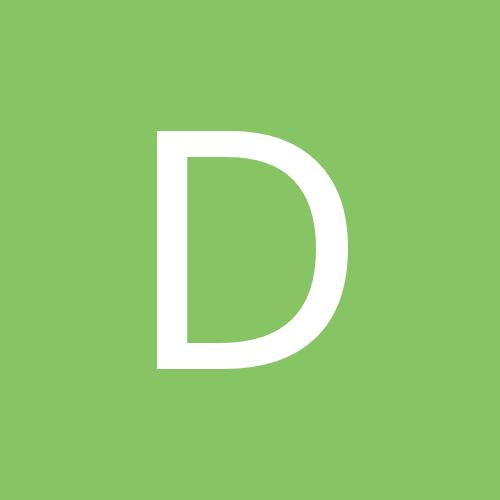 Content Count

1,276

Joined

Last visited

Days Won

4
Everything posted by Demo
Nice interview but, in the way of editorial, IMO's pizza is objectively gross.

Love Mohammed and Kaufman, but this is my #1 kid regardless of class. Kind of hard to see him getting out of the SEC, but if Miller can get a visit, ya never know.

Loved that guy. He was also the first player I ever heard referred to as "a flick."

Yeah, he has some physical maturing to do. When he plays from a point of balance he's really good. But there's some calf on skates going on when he's scrambling. And he also appears to still be growing. He's now listed 6'10" pretty much everywhere. The last game I saw him was in January and I thought he was probably a full 6'8".

Couple of things to add to the breakdown in video #3, which, I agree, is very good. 1) Reed has been really well coached on the block. He has a drop step/counter action that is just textbook. He finishes easily over either shoulder with either hand. He keeps the ball high in traffic. And when he doesn't see a double he is extremely decisive. 2) He's still so young that there is a lot of projection here, but I wouldn't be so sure that he'll become a good pick and roll defender. He struggles to move laterally and really struggles to change direction. I saw 3 Chaminade games last year and he was in foul trouble in all of them. 3) Love his demeanor. Love it. He is a tough kid. The 1st video above shows him committing a hard foul on Caleb Love(UNC). I was at that game. He actually knocked Love down TWICE. And then just stood over Love and stared him down. How many HS sophomores have you seen try to physically intimidate McDonald's All Americans? 4) He's a high D1 kid on skill level and physicality alone, but if the athleticism and movement keep coming, he will be a load.

Love those so much. You could do a pretty decent thread on the great 'fros of the day. Darnell Hillman's was a work of art. Also loved Dwight Lamar's, my original favorite Pacer. The 1st of the truly remorseless gunners.

Have seen Reed several times. I'll write something more complete at some other point. Bottom line: big, physical, tough low post hammer. Big body, pretty good athlete. Has a nasty streak. Like this offer a good bit.

https://mobile.twitter.com/Harmon64S/status/1320575204691763203 Decent piece of video. Some really well-timed, accurate passes and a cute little left hand finish off a drop step. Have always thought the kid had pretty good vision, but it might be better than that.

Well, to your point #3. Neubert certainly had them believing that Harrison Ingram was all but signed, sealed and delivered. Gotta be quite the tightrope walk between providing clickable content and striving for, ya know, accuracy.

You and your doggone reasonableness and nuance! Sure, being the adult is what we should all aspire to. But a good smoking adolescent tantrum over something inconsequential is one of those things that makes life worth living. Snark aside, excellent post, and you're , of course, exactly right,

#1 '21 kid Chet Holmgren is currently playing on ESPN2. Fascinating watch. He's 7'1", long, insanely skilled across the board, can really run.But he's built like a literal stick figure. Like, Manute Bol thin. And he just doesn't look like a kid who's gonna add a bunch of weight. I seriously question whether he can hold up physically to a high usage rate. But, man, is he talented.

Don't want to make it look like the revenue sports only. So let's also bust the women's swim coach for lack of head coach control. I can't stop laughing at that. The highest paid state employee in Arizona.......and some other dude.

Did someone really not tell that kid to just blow it through the back of the end zone? Surely not.

Actually don't much like the call, but it's undeniably ballsy.

Is there no goal line camera?

Gotta let'em score now, if Penn St is dumb enough to then do it.

He just undressed that kid.

Before the game anyone on here would have taken last possession with a fg to win it. Penix needs to make it happen.

Great cut by Scott just to get back to the LOS.

Could see that coming the moment he spun.

Wow, a Tom Tupa reference.Nice.

Mullen see things so quickly. Would have been a hell of a PG.