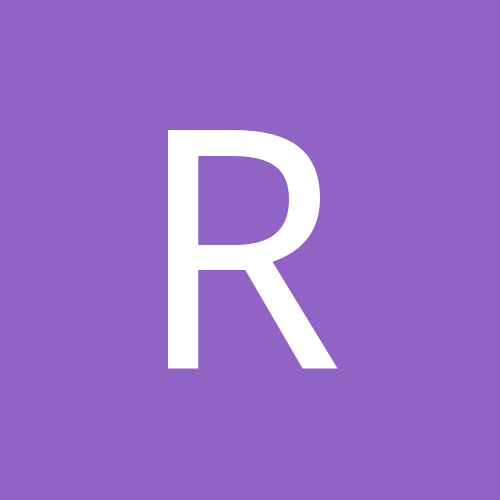 Content Count

336

Joined

Last visited
About ray
ray

reacted to a post in a topic:

(2020) PF/C - Dawson Garcia

HoosierHoops1

reacted to a post in a topic:

(2020) SF Jordan Geronimo to Indiana

ray

reacted to a post in a topic:

(2020) PG - Andre Curbelo

Crimson and Cream

reacted to a post in a topic:

(2020) SF Jordan Geronimo to Indiana

barrettballer

reacted to a post in a topic:

(2020) SF Jordan Geronimo to Indiana

HoosierCoop

reacted to a post in a topic:

(2020) SF Jordan Geronimo to Indiana

VO5

reacted to a post in a topic:

(2020) SF Jordan Geronimo to Indiana

reconmkd

reacted to a post in a topic:

(2020) SF Jordan Geronimo to Indiana

thebigweave

reacted to a post in a topic:

(2020) SF Jordan Geronimo to Indiana

HoosierSadaseci

reacted to a post in a topic:

(2020) SF Jordan Geronimo to Indiana

woodenshoemanHoosierfan

reacted to a post in a topic:

(2020) SF Jordan Geronimo to Indiana

THIS I know you still have a year, but what should Indiana fans expect out of you? What are you hoping to bring to the program? "A whole lot of energy on the defensive and offensive end. First and foremost, I'm a defensive player. I love shutting people down. I love blocking shots, getting steals and doing other stuff to get a stop on the possession. People best believe in a game I will bring the defensive energy. My opponents will know I'm on the floor."

pumpfake

reacted to a post in a topic:

(2020) SF Jordan Geronimo to Indiana

A question and answer with his high school coach...more to add to the enthusiasm for this kid's potential. https://www.thedailyhoosier.com/qa-with-new-2020-iu-basketball-commit-jordan-geronimos-high-school-coach/

Love what I read in this article! https://www.thedailyhoosier.com/iu-basketball-allure-of-indiana-had-hoosiers-in-pole-position-with-jordan-geronimo/

Amen, to looking for a PG and Post player now. Preferably Garcia and Love, or wait for Lander. And, no offense to Miami basketball, but it took almost three hours for anyone from Miami to write an article about his commitment. And...there are still no comments on that article. I'm not saying he won't fit in well, excel, and enjoy his stay in sunny miami...but, Jordan Geronimo chose Indiana for reasons I would as an out-of-state prospect. I like that about Geronimo. And, in all fairness, perhaps Jordan's commitment did make a difference in Matt's commitment. Either way...

I wonder too, but Geronimo seems EXTREMELY excited to be a Hoosier...and that's all that is relevant to me now. I'm excited for Geronimo. I would have been excited for either or both, but I will probably never see Cross play (outside of potential tournaments) and I'll get to watch Jordan's every game and see him wear the jersey with pride and honor. I liked Cross's game, don't get me wrong, but I think Geronimo ended up where he will excel. His enthusiasm for Indiana excites me. And it makes it easier for the coaching staff to focus on two other important positions.

I thought this was a hopeful article. I don't know what they know, but when it comes to recruiting who knows what? https://hoosierstateofmind.com/2019/09/02/indiana-basketball-decision-looms-large-top-iu-target/

Look out, passing lanes...and watch out, rim. He seems to have a nice shot and I've missed seeing some Oladipo-like dunks, but I'm most excited Indiana added a player highly skilled at reading passes with seemingly impeccable timing of an opponent's shots. Exciting news...he should be fun to watch! Nope, it turns out Geronimo was the next domino.

My COMPLETELY uninformed guess is that he is ready. Of course they'll bring him along slowly, but the kid wants to play and the doctors have already said he's cleared to run in "pickup games", which I read as scrimmages. If a kid can scrimmage, then why couldn't he play? The big question is whether he's ready to play at the level everyone has expected from him when he came to Bloomington. I think that will be more on his mental state than anything, based on the fact he is cleared to play pickup. Again, though, I know absolutely nothing. This is all hopeful observations and logic speaking. I REALLY hope to see a healthy Jerome Hunter wearing an IU uniform AND playing on the court this season. IU's great radio host, who has seen a whole lot of super players come through Bloomington in his day, mentioned on multiple occasions that this kid was the second best player on the court last year prior to his setback. I'm spiritual but not religious, so someone with prayers on their side, please throw them up north...for Jerome's sake.

I hope Lander comes to IU. That's all I'll say for now, as I know nothing about Carter Whitt and it seems he's waiting on a home-state school to offer (and understandably so in a state with two of the bluest of bloods....even if one makes me cringe and the other makes me vomit. Actually, now that I think about it, they both make me cringe and vomit...one for ESPN's special treatment and the other for NCAA's special treatment...and, yes, I'm aware they both get special treatment for both...hence the reason for not being sure which makes me do what). I hope Lander likes Bloomington because it's in Indiana...just like this kid probably likes UNC and Duke because they're in NC. We shall see. Interesting though, that Archie offered before either of them. Hmmm...

I read a post from someone elsewhere and that poster noted how important this player is. I found only one short video and one clip of a single play. Nothing stood out, but again, I only saw one video and one clip. The 9 blocks in a single game looks nice, but then where did his shot blocking go the remainder of the season? I wish the stats included minutes played, as he didn't rack up any crazy numbers throughout most of the AAU season (22 and 10...10 and 6 aren't shabby). He doesn't seem to be 240, but it takes a lot to fill out a 7' frame and he's barely old enough to drive. He holds offers from some elite programs though. I do wish there was more to watch of his game. Apparently something about him stands out to recruiters, considering the offers coming in.

Thanks for pointing that out. A somewhat fair point. Although, I was responding to the concerns of many (including myself to a much lesser degree) on the failed recruiting wins of Miller on filling a "missing piece" that I'm not completely sold is missing. Green IS a deep threat, and I hope he improves. Durham can be, and I hope he improves too. Franklin might be, and he IS a new recruit. I'm also hopeful, and quite confident, Trayce won't be trying to prove to NBA scouts he can shoot from deep (and he IS a new recruit). As for the lackluster three point shooting percentage from last season, I think some addition is made by some subtraction...or so I hope. My hope for that is no less irrational than the hope that a great high school shooter would have come in and impacted the percentage anymore so than the returning players who have chosen to wear the candy stripes.

OR...hope for Green to at least continue to shoot as well as he did...OR...Durham to increase his percentage even by a marginal percentage...OR both. I agree with Aeggie's last comment, Indiana's highest volume three-point shooter (higher by volume by a long shot...with no pun intended...other than Indiana's best shooter in Green) is gone. Couple that with Durham who is a good shooter and showed major improvement all around from year one to year two (and I'm betting on even more improvement from him because he's a workhorse)...plus Phinisee who will most likely improve or hopefully at least go back to pre-concussion form, and I hope the anxiety of a lot of posters on this forum about our outside shooting woes will be reduced significantly before BigTen season begins. Who knows, maybe Demezi works tirelessly and finds himself a place in the lineup doing what he was recruited to do? Maybe Franklin improves as much as he did between his Junior and Senior years? And, maybe Deron continues to work the paint and not rely on long-range shots? And, maybe Trayce does what he did in high school and refuses to try impressing scouts with outside range that may not be there? Now that Archie has "missed on everyone important" in some people's eyes, may we please concentrate on the returning players and the newcomers who are by no means slouches? Just a suggestion. And please note, Alford Bailey, this isn't directed at you personally.

I love that he's finally being recognized and mentioned by someone outside of Bloomington. I have been high on him since he was a high school recruit (as I'm sure many of us have), and I concur with Lockdown...although I would go a bit farther and say he's been mentally "ready" but physically unable to see his full potential come to fruition. His mental toughness and preparedness is what has made him capable of not throwing in the towel through so much adversity and to continue pushing to keep his hope alive of proving himself. I expect big things from Deron, and I hope I'm not wrong more for him than myself or the team. I like his attitude, perseverance, and persistence. He deserves a healthy shot to show people why he was so highly touted in high school. Stay healthy and put in the work, Deron!

First of all, I will admit my fault and offer you the apology you deserve for placing words such as hate and despise into your mouth. I do owe you an apology for this, and I am sorry. However, it does appear to me you like to harp on this player in particular (you do with Green as well, but you've based your judgment on him with far more evidence) more so than any other, and I think your reasoning is a bit premature and somewhat naive. Like I said, and you said it yourself about your own children, nearly all teenagers are on social media platforms looking for some sort of attention. I don't like it either, but I refuse to judge a teenager for it (I think it's just the reality of this and future generations). And, to be clear, I am calm. My words may come off as harsh at times, but I would like to assure you I rarely have animosity towards anyone and that includes you. So, please don't feel as though I was attacking you. The reason I mentioned your post seemed "ludicrous" to me is that I doubt Facetime is what is selling this player, or any other players for that matter. What is far more likely selling this player, and most others, is the amount of attention he receives from the coaching staff. I highly doubt the method of delivery matters. To say someone "either wants to play for Indiana or he doesn't" may be true for a kid who grew up watching Indiana, but for the majority of recruits (especially considering the success of Indiana in these youngsters' lifetimes) they know very little about Indiana and have no prior loyalty. I would guess it VERY MUCH IS about the attention they receive from the coaching staff. And, in this particular case, the attention from one coach just happens to be coming by way of Facetime...and, perhaps the amount of time Penny has given Lester is paying off (or, as we have seen conjectured again and again on this forum, perhaps there are other methods of payments too?). Anyway, I do apologize for placing words into your mouth. I hate it when others do that to me, so please accept my sincere apology.

If you want to exclude all teenagers interested in technology and social media from attending Indiana University, then prepare to not have a full roster. This comment seems ludicrous to me...or naive, at the very least. It is also extremely critical of a person's personality, based solely on speculation that he is an attention seeker (never mind the fact nearly all other teenagers are as socially active or more so than this kid). I know you hate the kid, or at least strongly despise him, but dang. With the absence of certain players and the returning of Green and Durham, both of whom were fairly consistent shooters, I believe Indiana's percentage will increase rather dramatically. I'm not sure what your definition of a shooting threat is, but my opinion is a shooting threat is exactly what Green is. Phinisee shot well prior to his concussion and his body should be more prepared for the amount of minutes he was required to play last year. Now, if Demezi cannot find his shot (which he happened to lose last year) and attempts a hundred more threes than anyone on the team like Romeo did last year, or if Trayce decides to shoot a third of his shots from 3 when we need him working inside and on the glass, then the numbers may not change much. And this is all assuming no additions or subtractions take place.