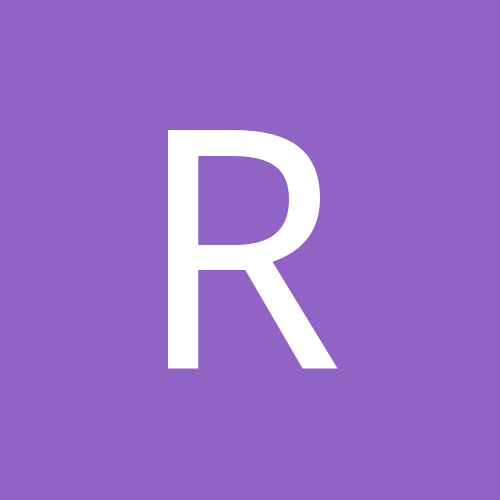 Content Count

351

Joined

Last visited
About ray
jbell833

reacted to a post in a topic:

IUBB vs MSU Game Thread 1/23 8:30 FS1

Stromboli

reacted to a post in a topic:

IUBB vs MSU Game Thread 1/23 8:30 FS1

NOLA Hoosier

reacted to a post in a topic:

IUBB vs MSU Game Thread 1/23 8:30 FS1

DLG3

reacted to a post in a topic:

IUBB vs MSU Game Thread 1/23 8:30 FS1

Woodson1980

reacted to a post in a topic:

IUBB vs MSU Game Thread 1/23 8:30 FS1

RatpigHoosier

reacted to a post in a topic:

IUBB vs MSU Game Thread 1/23 8:30 FS1

Tom Izzo is my least favorite coach in all of college basketball. I despise him and cannot stomach his arrogant attitude or his cry-baby antics. Even Calipari will at least admit when he is out-coached or his players are out-played and give credit to the other team. I don't believe I have ever heard Izzo give credit to Indiana (and I would guess never to any other team either) because he has a victim's mentality and he always has urine-poor excuses and complains about everything. I absolutely despise Tom Izzo, and because of that, MSU is the only team from the Big Ten I root against in March Madness.

ray

reacted to a post in a topic:

College Bball Thread

dnb0214

reacted to a post in a topic:

IUBB vs Ohio State Game Thread: 1/11/20 @noon...WILL HE BE THERE?!?

GaryP

reacted to a post in a topic:

IUBB vs Ohio State Game Thread: 1/11/20 @noon...WILL HE BE THERE?!?

ray

reacted to a post in a topic:

(2020) SG Anthony Leal to IU

You're right, he should have stood up and acted excited. He's probably not excited to be getting walk-on minutes, but he should still support the team and pretend to be excited. He didn't, but it doesn't look contagious as the one photo shows every other player standing and the other shows all players standing except for him and Devonte (who is clapping). DeRon has always appeared to keep a good attitude through a lot of tough times while in Bloomington. I'm sure he feels cheated, and it's probably not even that he feels cheated by the coaching staff or players...more likely that he expected to have a larger role (but injuries made his goals much more challenging) and he is now realizing his time is coming to an end. I've not heard anything about his attitude bringing others down. It's possible it has, but I'm guessing he's seeing a lot of his hopes and dreams vanish...and with the dreams he surely had as a high school star it's probably tough to swallow...and he's in a tough mental state (one that may not have any impact on the players around him).

ray

reacted to a post in a topic:

IUBB vs Ohio State Game Thread: 1/11/20 @noon...WILL HE BE THERE?!?

ray

reacted to a post in a topic:

IUBB vs Ohio State Game Thread: 1/11/20 @noon...WILL HE BE THERE?!?

Str8Hoosiers

reacted to a post in a topic:

IUBB vs Ohio State Game Thread: 1/11/20 @noon...WILL HE BE THERE?!?

ray

reacted to a post in a topic:

IUBB vs Ohio State Game Thread: 1/11/20 @noon...WILL HE BE THERE?!?

Hutch89

reacted to a post in a topic:

IUBB vs Ohio State Game Thread: 1/11/20 @noon...WILL HE BE THERE?!?

Chris, you obviously know more than I do. So, my gut feeling mentioned in the above post (while not knowing the inside scoop) remains the same. However, if the toxicity is legitimately true, then I would rather Indians lose fighting without certain players than reward bad attitudes with playing time. Smith is greatly improved this season, but all the remarks are about Green's attitude (which I know nothing about other than what others claim), but Smith was on live television seemingly arguing with Archie. He came back in and played with more intensity and aggressiveness, so maybe there was less there than I worried. As for DeRon, he's certainly disengaged, and I'm guessing it's lack of opportunity and success. I'm just curious how much toxicity is spreading if it does in fact exist. If it is cancerous, then why aren't more drastic measures being taken considering this was the same locker room rumor as last season and Green came back as captain.

I'm not sure what happened on the bench at Northwestern or why it happened, but I hate bad attitudes (if that's what it was). Bad attitudes are toxic. I can see how there could be a lack of interest coming from DeRon considering he is averaging 7 minutes a game. I'm sure he's also frustrated to go from a 60+% fg shooter two years in a row to 26.9% this year. Regardless of all this, there is no reason a player can't support his teammates (again, if this is actually true), especially from a senior who mentioned the main reason for sticking around was due to closeness to teammates and loyalty to the university. With all that said, I would be surprised not to see DeRon play some minutes against Wesson, whether those minutes come from desperation due to foul troubles elsewhere on the roster or because DeRon has been the most successful against Wesson in the past (granted, there are two newcomers to the roster who have yet to play against Wesson). I am also taking for granted that DeRon is nothing like I hoped from him this season. As for Green, I have a feeling he plays and if he's scoring like the last outing against OSU then it will be hard to sit him (especially if the majority of the offense is abysmal as we've seen too much lately). I have a feeling Green will come in and either toss up crap shots as we've seen before trying to impress upon the coaches to offer him more time and will be pulled and possibly sit long spans the remainder of the season, or he'll come in with that same agenda and his shots will fall with ease and we'll be glad Archie gave him another chance (and he'll remind us that his inconsistency is inevitable but his scoring when he's on is an absolute necessity for a team struggling mightily to score points). I just ask that Archie severely tighten the leash on ANY player not playing with FULL energy and within the game plan. With a team playing with lackluster effort for 10-20 minutes a game and a stagnant offense sometimes for 30 minutes a game or more, I think Green will be needed. And, as much as I can't stand bad attitudes, I think a chip on the shoulder (even if the chip is coming from the coach) ignites Green to play either out of his mind (good for Indiana) or mindless (bad for Indiana). I also believe no one can really call Green out for not playing with energy (something that much of the team seems to lose for long spells), but rather that he lets his energy get the best of him much of the time and plays out of control. I won't dock him for low energy, as I've never really seen him play without it, but I will dock him for his poor decision making with passes and shot selection. I hope Brunk and TJD continue to work as hard as they have and stay out of foul trouble, but I would be surprised if Archie doesn't use Davis for some minutes to either spell the others or to see if his big body can be effective against Wesson. More than any game thus far, I am betting Davis gets a shot. Whether he picks up 2 quick fouls and is pulled for the remainder of the game or whether he shoots 26% or closer to his 60% average from the past, I bet he logs minutes earlier in this one for Archie to test the waters. I hope other guards like Phinisee find their shots for what will seem like the first time all season, but I would be surprised if Green sits out for this match. Again, I don't know what happened on the bench and if it's toxic then I hope there has been a long sit-down meeting between the culprits. If so, then I hope a proper response is seen from the "said-toxic" players. If the toxicity and lack of discipline remains after this one (as well as lack of energy from ANY of the players), then I'm all for Archie sitting players out for long stretches, entire games, or even the rest of the season. The hesitation and patience I have is the fact I don't know what's going on (attitude, injury, frustration, etc) nor do I know what the coaches have said or done in practice or in the locker rooms or offices. Beating OSU will be even more challenging tomorrow as they're skidding off course in a hurry and will be looking to remind the country and themselves why they were next up for the #1 slot before their recent skid. With that said, and knowing how crucial another home loss could be for Indiana, I'm guessing Archie will be pulling on the leashes a bit slowly and gingerly at first for this game. Go Hoosiers! Give me a reason to keep paying for YouTube access, as I've been seriously considering pulling the plug (which seems crazy for a 12-3 team, but I'm over the lack of effort witnessed lately).

Has anyone heard anything more about Green's injury? I read he had an injury to his achilles. Forgive me if this has already been discussed, but I only looked through the last few pages on this thread.

Does anyone know when the game will be televised on BTN so Hoosier fans not attending the game and who are unwilling to pay the b.s. additional cost for the "plus" version can watch?

Nice article about his visit. https://www.thedailyhoosier.com/iu-basketball-recruiting-top-100-2021-guard-blake-wesley-impressed-with-indiana/

Just a last attempt to get a feel for his decision by Corey Evans. https://sports.yahoo.com/q-top-40-forward-dawson-195237199.html

I'm not sure if this was meant for Iugradman or if it was sarcasm towards my positive outlook...? Not that I need to justify myself or my words, but...I like to pay attention to the brighter sides of life, and to not become overly negative when pondering a college basketball team or decisions made by teenagers, both of which I have no control over. I firmly believe life is a far more pleasant experience when approached in this manner. To each his/her own. And my comment to Iugradman was probably inaccurate. I was assuming he mean't if he's wrong that Garcia goes elsewhere, which it appears most believe this is the case (and therefore there would be plenty to help him eat the crow), but I misspoke if he was referring to eating crow if he's wrong about all his other doom's day predictions (in which case, most do not share his negativity).

If you are wrong, then be sure to bring plenty of appetizers...as you'll have a lot of people to divvy up the small bird to.

I'm sure this kid's mother wants what is best for her son (and, very likely, what is best for her own ego as well), but coddling a child in the way she seems to be coddling typically results in damage to the overall success of the child. I feel bad for the kid if this was all his mother's doing, but I hope Indiana doesn't bring her into the "family". I also feel bad for the kid if he is indeed being bullied, which is certainly possible...albeit it is rather unlikely a star basketball player at a small school is being bullied. HARD pass, regardless.

His comments could be read many ways...sure seems like wearing Minnesota on his jersey would be incredible for him...the only school he mentioned the way a team "WILL" use him is Marquette. Either of these could be a clue, or perhaps it's just the way the words came out...or, as often happens, the journalist misquoted him. Insiders may or may not know something. On a recruitment that has bee tight-lipped, I wonder how far inside they managed to land. Maybe he told them, but I doubt it. He mentioned it was a really tough decision. Maybe it was tough to turn down the tradition at Indiana and let his friends down. Maybe it was tough to turn down wearing Minnesota across his chest and representing his state. Maybe it was tough to turn down all the handles he will have at Marquette. Maybe the insiders know, or maybe Dawson and his family are the only ones who know. I certainly don't know. What I do know is I'm looking forward to this year and the pieces Archie already has in place...as well as those coming in next season. I still hold out hope Dawson Garcia chooses Bloomington. Maybe he will, or maybe he won't...I'm not a pessimist, nor am I a complete optimist. I believe any of the schools on his list of finalists could be the choice he's made. None of us know with any certainty. You know what they say about you assume something.

I just looked at the schedule. I guess I have until November 12th to decide on Hulu Live or YouTube TV, considering the next two games are on BTN+ anyway. It's annoying that you have to pay for a subscription to watch the local sports team...and even more annoying that even if you pay for a streaming service, you still can't watch all the games. I guess I'll be listening to the famous voice of the Hoosiers tomorrow night.

I searched for topics on De'Ron Davis and couldn't find any. I read a nice article and wanted to share, so I decided to start this one for his senior season. De'Ron could become a force, at least for brief spells, in his senior season if he remains healthy. I always wondered what if he had been healthy throughout his career. What if he hadn't missed summer conditioning before his freshman season? What if he had not suffered the achilles injury? What if he had not suffered the nagging ankle injury that left him gimping across the court last season in a limited role? He has showed signs of brilliance with his passing and his back-to-the-basket post moves. What if he has a healthy season and finds his role in a deep frontcourt where Archie Miller hopes to run his offense through? What if he stays well-conditioned, remains out of foul trouble, and shoots free throws at a high rate this season? Will he put together a string of games where the coaching staff will have to look for beneficial matchups to increase his role, or will he get lost in the depth charts for a yet another (and his final) season? I'm not a gambling man, but if I was, then I would bet on him finding his role (the role he was brought to Bloomington to fill) regardless of the depth in the front court. I truly hope he has a breakout season and can put together performances like he had against Duke without suffering anymore setbacks. Here is the article this topic was originally intended for. https://www.insidethehall.com/2019/11/01/deron-davis-remains-in-control-ahead-of-senior-season/

Free tuition is worth far more than what a semester costs when you factor in most students without free tuition will be hit with 20-30 years of interest before their education is paid off. Couple that with how many additional incentives students are offered as student athletes and I see no reason to offer more. I agree that 99% of players are being watched because of the school they attend, although there are those players like Zion who would have been followed by some fans no matter which school he attended. I think it is bogus that high school players have to attend college at all in order to play in the NBA, but the exposure gained from playing at a major university exceeds the exposure from being paid to play overseas. The NBA should allow high school players to join the draft. Those players capable of making it in the pros immediately can then make plenty of money out of high school. Until then, college is for a student athlete just like it is for any other student...a place to hone your skill, attend job fairs (play under the big lights), and gain employment later. Now, should players be allowed to gain sponsorship deals? I think it's criminal they aren't allowed to, but I also see how difficult it would be to keep payments funneling directly from the universities to the players under the disguise of a sponsorship deal. I understand they don't have time for a traditional job due to their schedules, but college players have FAR less to pay for than non athletes do. I'm not so sure a job is too necessary. And, if it is necessary, then they can do what I did and work their tails off over the summers (or whenever their off-seasons occur).