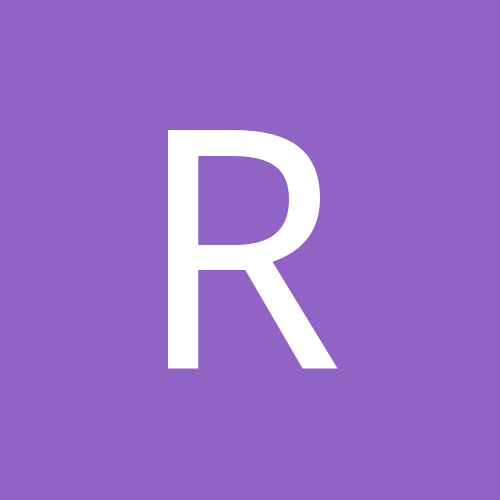 Content Count

326

Joined

Last visited
About ray
ray

reacted to a post in a topic:

(2019) PG Austin Van Zyl

ray

reacted to a post in a topic:

Will Sheehey - FC Porto (Portugal)

JaybobHoosier

reacted to a post in a topic:

(2020) PF - Isaiah Jackson

ray

reacted to a post in a topic:

(2020) CG D.J. Steward

jonz44

reacted to a post in a topic:

2019 Off-Season IU Roster News and Moves

LockdownD

reacted to a post in a topic:

2019 Off-Season IU Roster News and Moves

jbell833

reacted to a post in a topic:

2019 Off-Season IU Roster News and Moves

lillurk

reacted to a post in a topic:

2019 Off-Season IU Roster News and Moves

thebigweave

reacted to a post in a topic:

2019 Off-Season IU Roster News and Moves

thebigweave

reacted to a post in a topic:

Recruiting.

Aeggie

reacted to a post in a topic:

2019 Off-Season IU Roster News and Moves

HoosierAloha

reacted to a post in a topic:

2019 Off-Season IU Roster News and Moves

Aeggie

reacted to a post in a topic:

Recruiting.

Thanks for pointing that out. A somewhat fair point. Although, I was responding to the concerns of many (including myself to a much lesser degree) on the failed recruiting wins of Miller on filling a "missing piece" that I'm not completely sold is missing. Green IS a deep threat, and I hope he improves. Durham can be, and I hope he improves too. Franklin might be, and he IS a new recruit. I'm also hopeful, and quite confident, Trayce won't be trying to prove to NBA scouts he can shoot from deep (and he IS a new recruit). As for the lackluster three point shooting percentage from last season, I think some addition is made by some subtraction...or so I hope. My hope for that is no less irrational than the hope that a great high school shooter would have come in and impacted the percentage anymore so than the returning players who have chosen to wear the candy stripes.

OR...hope for Green to at least continue to shoot as well as he did...OR...Durham to increase his percentage even by a marginal percentage...OR both. I agree with Aeggie's last comment, Indiana's highest volume three-point shooter (higher by volume by a long shot...with no pun intended...other than Indiana's best shooter in Green) is gone. Couple that with Durham who is a good shooter and showed major improvement all around from year one to year two (and I'm betting on even more improvement from him because he's a workhorse)...plus Phinisee who will most likely improve or hopefully at least go back to pre-concussion form, and I hope the anxiety of a lot of posters on this forum about our outside shooting woes will be reduced significantly before BigTen season begins. Who knows, maybe Demezi works tirelessly and finds himself a place in the lineup doing what he was recruited to do? Maybe Franklin improves as much as he did between his Junior and Senior years? And, maybe Deron continues to work the paint and not rely on long-range shots? And, maybe Trayce does what he did in high school and refuses to try impressing scouts with outside range that may not be there? Now that Archie has "missed on everyone important" in some people's eyes, may we please concentrate on the returning players and the newcomers who are by no means slouches? Just a suggestion. And please note, Alford Bailey, this isn't directed at you personally.

I love that he's finally being recognized and mentioned by someone outside of Bloomington. I have been high on him since he was a high school recruit (as I'm sure many of us have), and I concur with Lockdown...although I would go a bit farther and say he's been mentally "ready" but physically unable to see his full potential come to fruition. His mental toughness and preparedness is what has made him capable of not throwing in the towel through so much adversity and to continue pushing to keep his hope alive of proving himself. I expect big things from Deron, and I hope I'm not wrong more for him than myself or the team. I like his attitude, perseverance, and persistence. He deserves a healthy shot to show people why he was so highly touted in high school. Stay healthy and put in the work, Deron!

First of all, I will admit my fault and offer you the apology you deserve for placing words such as hate and despise into your mouth. I do owe you an apology for this, and I am sorry. However, it does appear to me you like to harp on this player in particular (you do with Green as well, but you've based your judgment on him with far more evidence) more so than any other, and I think your reasoning is a bit premature and somewhat naive. Like I said, and you said it yourself about your own children, nearly all teenagers are on social media platforms looking for some sort of attention. I don't like it either, but I refuse to judge a teenager for it (I think it's just the reality of this and future generations). And, to be clear, I am calm. My words may come off as harsh at times, but I would like to assure you I rarely have animosity towards anyone and that includes you. So, please don't feel as though I was attacking you. The reason I mentioned your post seemed "ludicrous" to me is that I doubt Facetime is what is selling this player, or any other players for that matter. What is far more likely selling this player, and most others, is the amount of attention he receives from the coaching staff. I highly doubt the method of delivery matters. To say someone "either wants to play for Indiana or he doesn't" may be true for a kid who grew up watching Indiana, but for the majority of recruits (especially considering the success of Indiana in these youngsters' lifetimes) they know very little about Indiana and have no prior loyalty. I would guess it VERY MUCH IS about the attention they receive from the coaching staff. And, in this particular case, the attention from one coach just happens to be coming by way of Facetime...and, perhaps the amount of time Penny has given Lester is paying off (or, as we have seen conjectured again and again on this forum, perhaps there are other methods of payments too?). Anyway, I do apologize for placing words into your mouth. I hate it when others do that to me, so please accept my sincere apology.

If you want to exclude all teenagers interested in technology and social media from attending Indiana University, then prepare to not have a full roster. This comment seems ludicrous to me...or naive, at the very least. It is also extremely critical of a person's personality, based solely on speculation that he is an attention seeker (never mind the fact nearly all other teenagers are as socially active or more so than this kid). I know you hate the kid, or at least strongly despise him, but dang. With the absence of certain players and the returning of Green and Durham, both of whom were fairly consistent shooters, I believe Indiana's percentage will increase rather dramatically. I'm not sure what your definition of a shooting threat is, but my opinion is a shooting threat is exactly what Green is. Phinisee shot well prior to his concussion and his body should be more prepared for the amount of minutes he was required to play last year. Now, if Demezi cannot find his shot (which he happened to lose last year) and attempts a hundred more threes than anyone on the team like Romeo did last year, or if Trayce decides to shoot a third of his shots from 3 when we need him working inside and on the glass, then the numbers may not change much. And this is all assuming no additions or subtractions take place.

I am too, and I agree completely on the cultural significance a player with his work ethic and determination can have on a program. And if Indiana doesn't go hard after him, then I'll be more than happy to watch this kid live at every home game here in Muncie. I really hope he doesn't end up at Purdue.

He has quoted Archie as telling him he will get a lot of shots on next year's team. That is what Archie is telling him and selling him, likely because he's a good shooter and Archie knows he needs a good shooter. So, when he's asked what interests him about Indiana he repeats what he's being told (he'll get a lot of shot opportunities) just like he repeats what he's being told at Memphis (become the missing piece and win a national championship). Side note: Personally, based on his stats, I'm not sold he's any better at shooting from distance than Green or Durham (maybe not even as good as Phinisee) but if the coach is telling him he wants him at Indiana to be a scorer then Miller probably thinks he can and will be a scorer...and he's telling people that Indiana is offering him a place to be a scorer. Yogi came to Indiana after being told he would be able to play right away and run the point. I'm sure he was told he would have a lot of people to pass to, as he had plenty of returning scorers who would surround him. If he said he was coming to Indiana because there were a lot of opportunities to collect assists (because that's what the coaching staff sold him on), then should we condemn him? I'm not sure how much of a ball hog Lester Quinones is or will be, but if he's being sold on "come to Indiana if you want to be a go-to scorer" then of course the kid is going to use that as his reason. Or, we could use James Blackmon as an example...as I'm sure he was told he would have the green light and that likely weighed very heavily on his choice to play at Indiana rather than Kentucky. Personally, I like the big body (especially at the guard position) and his quick release...and I especially like that he is known as a gym rat.. He has his eyes set on the NBA (like nearly all high-level college basketball prospects) and he is determined to get there. For some, this turns them off. For folks like me, it makes me more intrigued. If he comes to Indiana, then great...and I hope he proves a whole lot of people wrong who have bashed his character based on a few tweets and his school choices. If he doesn't come to Indiana, then I won't be too surprised or too upset.

I never said he had a shot at a national championship at either school, although either school could conceivably win the national title (however, unlikely). I merely said he'll either choose Memphis because he believes the "exaggerated expectations" Penny has been selling him (that he's the missing piece to a national championship), or he will choose Indiana to get a lot of shots up which is what Archie is selling him. I think it comes down to who's promising what he most wants to hear and whose promises does he believe more. I wasn't implying I believe either coach's promises, although I would bet on Archie's promises to come a lot closer to fruition.

I think he had his mind fairly well made up (Memphis)...then, he visited Indiana and realized the program had more to offer him than he initially recognized: Marshall's strength training and development, a noisy 17,000 fans screaming in Assembly Hall (as he saw on film), players he can see himself being tight with, etc. I don't know if he will choose Indiana or Memphis, but I think the odds he chooses Indiana are higher than many on here believe. His recent comments, however, do come off as...I really love Penny and Mike Miller and my parents really like Archie Miller. I think it comes down to whether he wants to win a national championship and to be the missing piece to that exaggerated expectation (which is what is being sold to him by Penny) or if he wants to position himself on a team where he'll likely have a lot more opportunities to score (which is what is being sold to him by Archie) and do so in front of a legitimate crowd. I also believe him when he says it will be his decision, but the remarks that his parents really like Indiana might have more substantial weight in his decision than some believe (that fact is obviously on his mind to even mention that during an interview). We shall see. I think another scorer would be a blessing if that scorer plays within control and within the coaches' game plans. If he doesn't come to Indiana, then I'm all in on Morton and Leal and/or Galloway next year and I'll keep my fingers crossed for a healthy Hunter and Davis, a more under control Green, an impact from at least one of our incoming freshman, and some improved shooting across the board (free throws, three pointers, etc) and across the roster.

The threat of "punishing" a school by taking away wins from a previous season is laughable. "No, please don't take away any of our past wins! Oh, wait, everyone already watched those games and knows we won them, so it's all good. And we get to play in next year's tournament. The future is still bright and our dirty past has been washed clean by the NCAA erasing a couple of our former wins. We'll take this punishment and move on...there's a lot of deals to be made for next year and such little time." And what the...happened to the whole UNC fiasco? I don't get it. What happened there (or, what didn't happen there?) continues to boggle my mind. Meanwhile some accountant at a no-name basketball program made an error on a couple small expenditures and the NCAA wants to condemn them and "make an example out of them". The NCAA is such a joke. I'm glad college basketball is so fun to watch or I would tell the NCAA to stick all their games up their...!

Article about Muncie Central's Reggie Bass receiving honorable mention on the MaxPreps Freshman All-American team. I'm looking forward to watching him next season. I'm about a 10-minute drive to the Muncie Fieldhouse. https://www.google.com/amp/s/amp.thestarpress.com/amp/3555487002

I would much rather rave about Anne Hathaway (on this thread) than Penny Hardaway (on the Quinones thread).

https://www.indystar.com/story/sports/college/indiana/2019/04/30/iu-basketball-lester-quinones-reportedly-liking-indiana-and-memphis/3629938002/ I noticed this article wasn't posted here, so just in case anyone missed it and wants to read it.

I agree. If he wants to put in the work and is driven to play in the NBA, then I'm all for it. Victor Oladipo had NBA aspirations and he was outside the nation's "top 6" recruits. He put in the work and look where it got him. That was my thinking. It doesn't seem unreasonable to have these types of goals and hope to arrive sooner rather than later. He never said he plans to play one year of college and jump ship. He merely said his dream is to play in the NBA. If he plays himself into consideration to leave after one year, then I bet he does (most do). If not, then I bet he keeps working his tail off to get there.

I guess I saw his tweet as, "Hey, Hoosier Nation, let me know how much I'm wanted and needed." I saw it as a way for him to gauge his place here. Whether it's viewed as self-promotion or not, it doesn't mean he doesn't "fit the culture". For starters, and this is only a matter of my personal opinion (and I acknowledge and accept the opinions from others who hope this teenager never wears candy striped pants...we are all entitled to such an opinion), there is still no culture in place at Indiana under its second-year coach. My hope is that the addition of a dedicated, hard-working player who will constantly work on his game without being prompted by a coach, is one step towards the type of culture-building I hope to see sooner rather than later. It's nice to hear of a high schooler who doesn't take any days off. I miss the days when the majority of the team came in after hours and worked their tails off, especially after watching some of the players from last year's team take game-days off. I'm not suggesting he is or isn't the right fit because I don't know him personally, but basing one's opinion of a teenager's personality off a couple tweets seems a bit harsh and naive. I don't like the things I've heard about IMG either, but that doesn't mean every kid who goes through the program is unfit for the Big Ten or unfit for a team that doesn't place a name on the back of a jersey (I mean...if he's considering Indiana, then I doubt he cares too much about whether his name is on his jersey...his name will be in the programs at every game and it will be mentioned anytime he steps onto the court anyway). Perhaps some who view him as self-promoting due to a couple tweets also disliked Romeo for the same reasons, but if not, then you might be a hypocrite. Yes, I believe Romeo was waiting it out to make the right decision (as he should have), but I'm quite certain he also had self-promotion as a driving reason for the long, drawn out recruitment and the elaborate and televised announcement of his decision (which I would again say, as he should have). We all self-promote...why do we write and rewrite our resumes, after all? If you own a business, why do you advertise? These kids have a dream of creating a career playing basketball, so it makes logical sense to self-promote. I don't like the ego anymore than the next guy, but self-promotion to build a career is what we all do if we have any desire to be successful. Again, I don't like the rumor mill that surrounds certain programs, but perhaps this kid saw potential to improve his game and thought IMG offered him the most of any programs interested in him? Perhaps this kid is trying to "decide" where he wants to attend college and is tweeting to see how much love and support he has from the program and fans? I can't say for sure, and for all I know he could be completely self-absorbed and a bad fit for Indiana, but I've yet to hear anyone comment on how they know this kid personally either. So, for all I know, no one here knows how well he will or will not fit either. Just my three cents. And I've said this several times on here, but I would like to say it again...it's so freaking refreshing to see how Trayce handled his announcement.