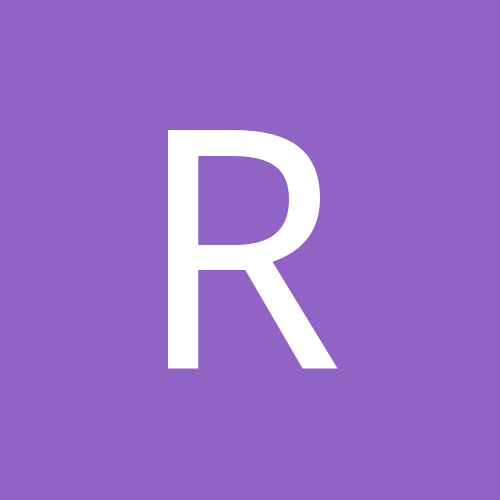 Content Count

291

Joined

Last visited
About ray
IUsafety

reacted to a post in a topic:

Juwan Morgan's climb up the all-time scoring record list

southsidehoosier

reacted to a post in a topic:

Juwan Morgan's climb up the all-time scoring record list

ccgeneral

reacted to a post in a topic:

#IHSAA Boys/Girls State Tournament

That's pretty cool to read three teams earned their first state title.

hoosierdogg

reacted to a post in a topic:

Juwan Morgan's climb up the all-time scoring record list

HoosierAloha

reacted to a post in a topic:

Juwan Morgan's climb up the all-time scoring record list

Class of '66 Old Fart

reacted to a post in a topic:

Juwan Morgan's climb up the all-time scoring record list

Brass Cannon

reacted to a post in a topic:

Juwan Morgan's climb up the all-time scoring record list

15 points (1353) and 7 rebounds (753) for Juwan Morgan today, leaving him 4 points shy of top 25 in scoring. He is now top ten in rebounds and blocks.

Crimson and Cream

reacted to a post in a topic:

NIT Round 2 Game Thread - IU vs. Arkansas | 3/23 (Sat.) @Noon (ET) on ESPN

ray

reacted to a post in a topic:

NIT Round 2 Game Thread - IU vs. Arkansas | 3/23 (Sat.) @Noon (ET) on ESPN

Good luck with the custody hearing. Too often one parent or both want control for the wrong reasons and forget that it should be a matter of what is in the child's best interests. If you've had her since day one, then hopefully the judge makes the right decision and keeps things consistent for your daughter. Not knowing your situation and not wanting to make too many assumptions, I would guess her "good" reason is an attempt to receive more money. I wish you the best. Have fun at the game. I'm considering taking my 7-year old son too. He doesn't like loud noises, so I was thinking this might be a slightly better time to take him. I think a Big Ten matchup with Purdue would scare him from ever wanting to go back. He loved the thought of monster trucks...until he went to one with me and now he swears he'll never go back. I don't want him to never want to see another Indiana game...so, I'll have to carefully consider that before taking him. Hmmm....he loves hiking, so maybe I'll combine the IU game with a Brown County hiking trip to help persuade him.

ray

reacted to a post in a topic:

NIT Round 2 Game Thread - IU vs. Arkansas | 3/23 (Sat.) @Noon (ET) on ESPN

ray

reacted to a post in a topic:

NIT Round 2 Game Thread - IU vs. Arkansas | 3/23 (Sat.) @Noon (ET) on ESPN

I truly hope the players and coaches don't see this tournament as meaningless as you do. I want them to win the tournament. Were you among the posters complaining that the players weren't playing hard in the first half against Saint Francis? I'm not sure if you were or not, so I'm asking. If so, then why should we expect them to give any meaning to this tournament if you say yourself it's all meaningless? And, yes, I know you said it was an opportunity for the younger players coming back...but, you also said in the same post it's meaningless.

I noticed no one posted this, so I wanted to share. I'm fully on board that Deron Davis is committed to remaining a Hoosier next year and leave on a high note. This interview, much like an interview I posted earlier in the season (after the first Michigan State game), makes me excited to see Deron finally play a full and healthy season next year. He WANTS to be the leader, and I think he will be. For as tough of a path as he has had, he has always carried himself with a mental toughness and a humor to get through it all. I hope his summer goes as well as he plans and he comes back as a dominant (and healthy) force inside for Indiana next year. He also mentions why he wasn't in the game during the second half...yet another setback, although this time it seems to be minor.

Romeo averages 2.1 turnovers in 34.1 minutes per game and shoots 27.2% (34 for 125) from three. Green averages 2.2 turnovers in 24.5 minutes per game and shoots 41.6% (42 for 101) from three. By the minute, Romeo has far fewer turnovers. By the minute, Green has a lot more assists (78 total) than Romeo (75 total). I bring up assists because it makes sense that a player will make more errant passes if his role is more of a playmaker for the rest of the team. Romeo's primary role was to be a playmaker for himself. Still, Romeo sometimes plays soft and coughs up the ball with his butterfingers...and his missed 3-point shots are in their own way turnovers too if Indiana doesn't get an offensive rebound. I wish Romeo more often utilized his biggest strength (in my opinion), his mid-range game (he is 44.8% inside the arc vs 27.2% behind it). He's a great finisher, but he is careless with the ball on some of his drives and gets blocked far more often than he would on a mid-range shot. If he took a couple steps into his range and popped, then his scoring would have likely been more prolific than it was and his turnovers would have been lower. I wish Green took more three point shots, as his percentage from beyond the arc (41.6) is actually slightly better than inside it (39.9). If he took more shots within the flow of the game and stepped into his shot, then his percentage from outside would have likely been better than it was. Romeo has 25 steals, 26 blocks, and 172 rebounds on the season. Green has 32 steals, 12 blocks, and 78 rebounds on the season. Romeo averages 16.5 points per game and Green averages 9.0 points per game. Green is a junior and Romeo is only a freshman. It's hard to say who makes up for their mistakes more. One player playing 10 minutes more or less per game than another makes determining such a thing difficult, as does the different role each plays. Just from an eye test, my eyes tell me both can be extremely frustrating. I like them both on their best days, but they aren't playing to their strengths as much as I would like to see...and both can be careless with the ball. One thing I've noticed is Romeo standing around a lot. Green seems more active. Maybe if I rewatched all the games looking only at hustle, then I would have a different opinion...and, an argument could be made that Romeo's patience (which is seemingly better than Green's much of the time) makes him seem less active. But, exclusively from an eye test, Green seems to give more effort. I know someone is trying to add non-turnovers to the turnovers column, but if that's the case then missed three-point shots not rebounded could also be considered a "non-turnover...turnover". And in that case, Romeo might have averaged more turnovers than Green. Someone is trying to say any shot Green takes and misses is a turnover, yet everyone else is accused of turning the ball over only when they are credited for a turnover on a stat sheet. If one adds a turnover to a player's stats for every shot he takes and misses while no one else is faulted for a missed shot, then of course that faulted player will have more turnovers every single game. Green missed 175 total shots. Romeo missed 309 total shots. I'm not going to do the math. I know your point wasn't a Romeo vs Green dispute, and I'm certainly not bringing all this up in response solely to your post. I was just looking up stats to compare because you made me wonder. While doing so, I also noticed Justin Smith shoots 22.6% from three (7 for 31), which contradicts what someone else posted earlier (that he was a member of our best outside shooters club). Only Zach McRoberts has a lower three point percentage (21.1% on 4 of 19 shooting) on the team (even including Damezi Anderson). My opinion... Justin Smith should do the majority of his scoring down low (unless he is lit on fire like the game against Michigan State). Romeo should do the majority of his scoring mid-range and driving to draw contact when an open lane presents itself. Green should do the majority of his scoring from behind the arc. The entire team needs to be more careful with the ball and at least attempt to feed the post before they jack threes for 10 possessions in a row (again, unless someone is lit on fire like Green was against Ohio State).

I have a love/hate for Green, but in fairness I would say "taking a poorly chosen shot and killing momentum" could be blamed on at least half of Indiana's roster, probably more. I think Davis likely takes the most fundamental shots on the entire team, rarely does he select a poor shot. Juwan takes shots that are difficult to make because he's often forced to create as an undersized big man. When a player shoots 24% from 3 and has one of the best mid range games in the country (Romeo) and elects to jack up a three early in the possession when his team is only down by single digits with plenty of minutes to play, that's poor decision making. Sometimes he hits them. Justin Smith has plenty of jacked up 3's for someone who isn't typically a great shooter. Green, Phinisee, and Durham all drive a clogged lane too often and hope for a foul to be called to bail them out for a shot they didn't have. Sometimes they hit them. Sometimes they get the foul call. Sometimes it's poor shot selection. There's Indiana's seven players with the most minutes. I know bad Green can be immensely frustrating, but to say he's always the one making a poor shot selection is very different from what I've seen all year. The game where Green didn't pass to an open Phinisee at the end of the game was selfish and despicable, but he's certainly not the one who always makes a poor shot selection. He may make more bad decisions than anyone else (and that could be argued), but he's DEFINITELY not making more poor choices alone than the rest of the team combined (which is what your statement implies). Personally, I've mostly liked the Green I've seen play since the "team chemistry issues" thread was started. And from what I've read and witnessed in the way of playing time, Archie has liked what he saw from Green too.

Hopefully Arkansas doesn't shoot 10-21 (47.6%) from 3 next time out...and Indiana doesn't shoot 3-23 (13%).

My guess is they won't get past Providence, since Gafford won't be participating. I know there's a strong argument that players aren't treated fairly (a lot of people will be earning money while we watch these kids entertain for "free"), but should a player who signed a formal contract (a legally binding agreement) to play basketball in exchange for a free education be allowed to leave the team prematurely? I can't say I blame him, necessarily, but this seems to go against the contract which was signed. Perhaps he's dropping out of school (before the semester ends), so this negates the legally binding agreement? Perhaps the school and coaches must allow him to bow out early (which I know the coach supports his decision)? Anyone know the rules in this matter? I understand the risk of injury with each game, and I know I wouldn't want to lose out on a chance for million dollar carrots dangling before my eyes, but without injury he could also increase his draft stock (although, likely less via the NIT). I can't say I blame him, but still...

I completely understand where you're coming from, but yet I disagree. This gives the team (especially important for those wishing to return) a chance to prove they want to play and play hard regardless of the situation. Some didn't have it in them half the season or more, nor did they have it against Ohio State. This is the coaching staff's last chance to see who wants to play in Bloomington next year, and who will play hard regardless of the competition and regardless of the rewards at the end of the tunnel. Who wants to wear that jersey and prove they deserved to be in the Madness? And, by the way, my biggest disagreement is that winning it all doesn't prove you're the 69th best team. It leaves people wondering, "What if the selection committee chose them? Could they have beaten some of those other 68? And, if so, how many of them?" That is what is on the line here, and if players don't come out playing like they have something to prove and want to show pride for the name on the front of their jerseys, then maybe they don't belong. If your belief that the NIT is a lose-lose, then many pre-conference games every single year are as well. I see it as a chance to build momentum. And, if they lose, then they've blown that chance much like they blew this season. Fingers crossed that the injury bug doesn't bite IU next year like it did this year and players can gel...and hopefully with these next few games they realize what's possible going forward with consistent effort and team chemistry. Should the coaching staff teach the players to quit by saying this tournament is hogwash? The team had enough quit much of the season...encouraging anymore would be asinine in my humble opinion.

I didn't comment earlier on the NCAA Tournament thread for a couple of reasons. One was the fact it seemed a waste of energy, although I wasn't completely convinced they wouldn't somehow get in (just 95% convinced). Two, what I wanted to comment was likely going to be taken the wrong way. Three, I didn't want to jinx the team...as I know they all wanted to play under the brighter lights. What I wanted to comment was this (keep in mind this was written prior to selection sunday). I believe Indiana will fare better in the coming year by playing in the NIT this year and making noise rather than be unfavorably seeded and placed across the globe in the NCAA Tournament. I just think the NIT provides what should be more encouraging games going forward...a chance for the coaching staff and team to work on things for the future. I'm not saying they can't make some noise in the NCAA, as I believe it's possible (we've seen them beat some very good teams), but I just have an awful feeling about losing the first round to end the season (we've seen them get beat by plenty of mediocre teams...and I don't see them being placed in a bracket with the easiest path, but rather, the most grueling path to make them prove they were worthy). I think the roster lacks (mostly in shooting) too much to truly disrupt many bracket predictions. Perhaps the selection committee will surprise me and then Indiana will too...I just don't see much hope with the NCAA one way or the other. With an NIT bid, I do have some hope. I would love to see them take down some teams and ideally take the whole freaking thing by storm and bring a positive vibe to next season. No, it's not what the team wanted nor was it what Juwan Morgan promised, but making some noise and potentially winning the entire thing would be an incredible boost to the returning players going forward...plenty of quality wins adding up versus the potential one game and a loss in March Madness. I'll be shot for commenting this, so I'll probably hold off. Now that we know they're indeed playing in the NIT, they better not bomb and leave early or my entire theoretical future momentum is shot. If my wish comes true, then they end on a 5-game winning stretch instead of the potential for ending on a 2-game losing stretch. Again, we'll never know what they could have done in the NCAA...so, I'm just speaking from my own head...but, I like our chances of building momentum for next year in this scenario much more. After a year of so many losses in a row and then a couple close losses followed by a couple great victories and ending as it did with a loss, I think this is the best scenario (maybe not for the players leaving, but for the players coming/coming back and the program in general). I hope like hell they don't blow it though and leave early to Providence or...gasp...before. Shoot me virtually for believing this, but it's honestly how I feel about this season (not so much the roster, as I think they were capable of scaring some teams, but how the roster performed for a VERY long stretch without fully recovering with a string of victories). Had Indiana beat Ohio State and Michigan State, then I think that would have completely reshaped my expectations. But, they knocked off a couple good teams before ending the season by beating some lower-tier Big Ten foes and then lost to Ohio State in the first round of the Big Ten Tournament.

I said it earlier that I'm extremely excited to have Armaan and Trayce on board. I wanted Trayce far more than Keion until Indiana already had Trayce, then my focus turned to Keion because I thought the chemistry would more easily surface with young players who had experience playing together...coupled with the uncertainty of Jerome Hunter. And then Keion went on a scoring binge at La Lu and naturally my interest level continued to rise. However, I always thought Keion was a Kentucky type of recruit (or, at least his dad seemed the type to push his son in the direction of the NBA factory...although, I still think Calipari's success with the NBA has much more to do with the fact kids enrolling at UK are much more ready for the NBA...in other words, I think he's an amazing recruiter and a solid coach, but not the other way around.) Regardless, it's obvious to us now Keion wanted to be at Kentucky. He may shine (part of his reasoning for playing at La Lu was to be surrounded by talent he had to battle with and prove himself worthy of playing time). It's also possible Keion is recruited over in the future and finds less time than he envisions...unless the one and done rules end those trends we often see from Calipari or Keion does land in the NBA after one year. He would have been almost assured of major playing time at Indiana, but he wanted to go where he felt championships were possible and where the jersey he donned increased his NBA chances (whether his feeling serves him as well as he hopes or not). He will have to fight for a spot at UK, and I wish him well. If Jerome Hunter is healthy next year, then he might have been fighting for a spot at Indiana too. The only thing I know for sure about his playing time is that I won't be watching him play for Kentucky. I have no desire. I watch Indiana. I don't root for other teams, regardless of whether their roster has local kids or not. Some will follow him, and I think that's great. I just don't know the kid and he chose not to attend Indiana. So, with that said, I will sign off of this thread and continue on careless of what happens to him going forward (but I wish him well). I want to root for players who play for Indiana and take pride in what that means. If they have lousy seasons, then I will still root for them and feel their pain. The loyalty of someone like Brooks to UK is absent, unless he grew up a Kentucky fan...and even then, I question where that loyalty truly stems from. Playing for your home state school isn't for everyone and he made his choice. I want to focus on the players who have chosen Indiana. I'm really excited to see how players develop this off-season. It will be interesting to see what sort of roster turnover happens and what additions might come along. This whole recruitment process can be disappointing and stressful for me, but I can't imagine what it's like for the coaching staff who devotes so many hours into developing relationships and then seeing a kid elect to go elsewhere. I would gladly do it, especially for the money they bring home, but it has to be really hard getting close to players and then being shrugged off for someplace they believe is better (especially local players who showed a lot of interest at one time or even throughout the recruitment). Recruitments like this make me so much more fond of players like Trayce Jackson Davis who seemed so interested in Indiana that all along he had exclusively gathered Crystal Ball picks for Indiana. And what a relief it is for a player of Trayce Jackson Davis' caliber to quietly elect to enroll at Indiana without all the limelight. He wanted to be at Indiana. It wasn't about garnering national attention and dragging things out. He made his visits, then he decided...and made it public with simplicity and no ego attached. Those are the players I'm excited about. And it's an added bonus when players stick around long enough for me to witness their development.

I'm excited for Armaan and Trayce. Represent the Hoosier state, boys. I'm so glad you're on board!

So, it went as quickly as I predicted...he just grabbed the wrong hat.

8pm Keion didn't invite his pastor. He steps up to the mic and says, "I've only kept Kentucky involved to help build my brand and to remind those southerners Indiana can still compete with Kentucky. My choice is Indiana. It always has been. I'm a proud Hoosier and I intend to remain one. If there are any questions for me, then please keep them brief because I have friends and future teammates here to celebrate this with. Thank you." Months of waiting and it's over just like that. It may not go exactly like that, but it should be close. It depends on whether he actually invited his pastor or not.