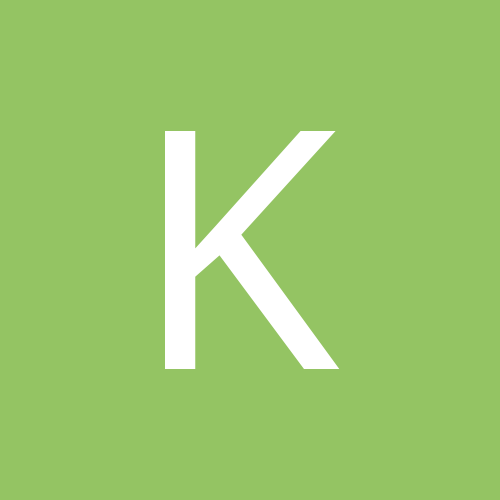 KzooHoosier82
Senior Member
Content Count

154

Joined

Last visited
Everything posted by KzooHoosier82
As an out of towner, my cable provider doesn't have a btn alternate channel and is airing the Purdue vs. Maryland game. Anyone have an idea as to how I can stream this game? Fox Sports app will black me out due to my cable package not including an alternate channel.

In full agreement except about wishing he was as big as his brother, only because sadly that would have probably meant he would have been a 5 star recruit and not considering IU. He's gonna be a starter before the year is up.

Layne and Matthews were terrible today and I can't remember a time this season Ball has done anything positive. I don't know if it's Wommack's schemes (I suspect it is) but something needs to change here. One last note, that last play of the game can't freaking happen. Run a play to Whop and see if he can get loose. No way you can afford an injury to Penix drawing up that garbage. Coaching staff needs to do better

Amazing throw and catch. Defense needs to come up big here

That's how you win in the BigTen. Love it!

Our best defense today has been keeping the offense on the field, especially in the second half. Need to capitalize here and actually get 6. I'm not sold on our secondary yet but hopefully getting a lead here will give them confidence. DeBoard has to take a chance here. Can't play small ball against this defense inside the 10

Throw the ball into the damn endzone

Penix looks great, Stevie Scott played a great first half, especially catching passes and blocking. Defense needs some serious adjustments, and by adjustments I mean an actual, qualified DC. Wommack's schemes are terrible and his guys lack fundamentals

Look at Tom Allen getting in Wommack's @$$ there and I don't blame him. Can't drop 10 guys into coverage on 3rd and 8

Love to see a draw to Stevie Scott or a naked bootleg with Hendershot and Penix. Just please nothing cute like that 4th down jet sweep nonsense

Layne can't keep playing like this. He's been a bigger liability than Ryan Gossling in Remember the Titans

I thought our secondary was better than this? They are getting beat all over the field so far today....except Mullen, who's now down :(

How do you not have your offense ready to go after a kickoff? This coaching staff is the absolute worst

Dude is a joke. Throws sh*t at the wall just to see what sticks then goes back and deletes all his comments on HSN when he's proven wrong. Not sure what his long game is but it's pretty pathetic to take it as seriously as he does.

I know BTN is running the 60 minute versions of all the games tonight and likely all week but at least with Cox cable where I live they don't tell you which game is which so my plan was to record them all and hopes that one is the IU game

This has nothing to do with that and isn't even a close comparison. Luck and his agent fought for a contract he didn't deserve but got anyway, putting the team at a disadvantage and then quit. That's his prerogative. The fans boing him and his ill gotten fortune is their prerogative as well. If he doesn't like it, give the money back he never earned and piss off

They've got 5 other DE's committed this year to go with the 3 they signed last year. You don't have a better chance to go pro if you don't see the field.

Thanks for the info. Can't hurt having 5 scholarship guys at this position especially with how young we are. Will also be curious to see if Pechac is able to earn some carries this season. If Cam added 10lbs in the off season he'll be absolutely frightening at LB. He's a kid who can lay some wood on opponents and can fly to the ball. I was actually kind of hoping to see him at strong safety this season and have a Bob Sanders-esc guy back there but I know Burgess should be really good also.

These kids weren't in the same recruiting class and there's zero reason we couldn't have taken both. Leaving out the obvious point that one of the kids mentioned has over 20 starts for a BigTen program that has out performed IU the past two seasons and the other has yet to play a single minute. Perhaps we should wait for Hunter to get on the court before making such statements. Leal is a top target who's been heavily recruited by Archie, not a local kid who was overlooked and went elsewhere. Not landing him would be a bad look regardless of who he can sign otherwise. That being said I would completely understand why a kid from Indiana would want to spend 4 years in California at one of the top universities in the world.

I was kinda hoping Winters was going to play defense given his size/athleticism and our young depth at RB. Any talk of him making that switch? Hearing him in interviews he seems to really enjoy getting after people

Is he quick enough to move over to WR? I know Allen loves tall receivers. It would be quite a body transformation for him to bulk up to TE status. So tough to tell with kids this age.