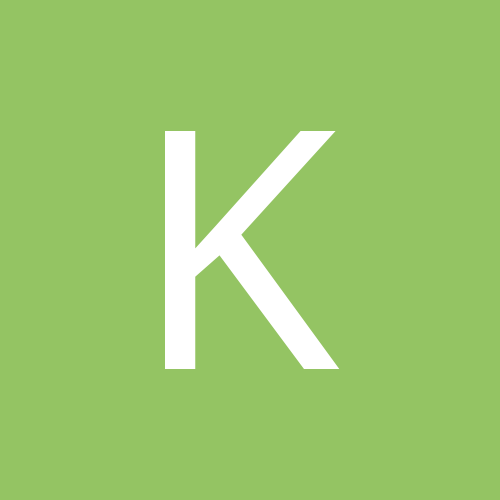 KzooHoosier82
Senior Member
Content Count

390

Joined

Last visited
Everything posted by KzooHoosier82
I've never understood why fans like him and networks hire him. There aren't enough drugs on the planet to make him tolerable. It's clear all his colleagues can't stand him either. Utter nonsense and rambling for two hours

I'm not excited that our guys have to learn and implement another new system. We really need some continuity in that position

I think people overreacted in regards to the OT win. We played bad and still gutted it out. Nebraska isn't "bad" they just have zero depth so if one of their guys has a bad night or gets in foul trouble it's basically game over for them. If neither of those two things happen they are going to take it to you which Purdue found out first hand. If you think beating Nebraska in OT is embarrassing ask UNC how they feel right now after booting one to Wofford at home.

Agreed, and on top of that there's no way (at least at this point) would he be considered a lottery pick. I think at best he's a early 2nd rounder. People get too caught up in how good they think a player is and forget all the top prospects NBA GMs will want ahead of the player in question. TJDs current game won't translate at the next level at his size so he'll need to develop his shooting and perimeter defense before he'll ever be a 1st rounder. All that said, doesn't mean he'll stay but I think leaving will prove to be a mistake

We also won't always play like we did tonight, night in and night out. I get everyone's frustration, hell Archie told reporters just how frustrated he is. We'll take a day or two off, rest up and get back to work. We played like crap, got away with a win and hopefully will bring it next weekend in Indy (I say this knowing all to well what a house of horrors Bankers Life has been)

Fair enough but he needs talent to distribute to as well. We need both those guys to play well to be successful. Right now their backups aren't playing well enough and Al's basketball IQ isn't where you want it to be for a floor general.

Phin also coughed up the ball twice late in regulation that led to points. If Smith is replaceable, I don't know by whom because it sure as hell doesn't involve anyone we have on our bench. Both of those guys are important if we want to have sustained success. Our guards need to play better on ball defense and hit shots pure and simple. Not sure why Smith is taking heat for tonight

As limited as Armaan is offensively Al is equally limited on the defensive end and not just his on ball defense. His off ball defense (help side and screening hedging/switching) are atrocious. The effort just isn't there. He also turns the ball over at a higher clip. Armaan's shot isn't there but it has been in spurts, especially when he had more minutes in the exhibition games. My hope is that will come with time. If it doesn't Al will be the clear choice but I think we benefit from giving Armaan the nod right now and seeing what he can do.

Armaan isn't better right now but he will be and hopefully he can continue to make strides this season to get there. Durham is too streaky and makes a ton of mistakes (especially on defense and effort on defense). He also doesn't have the composure of a player with his experience. Armaan makes a lot of freshmen mistakes but is pretty steady and gives consistent effort. Both lack consistency in their shot. Al can win you a game right now if he gets hot but I'm not sure Armaan is there yet. So I guess the long and the short of my opinion is give the minutes to Armaan and spell him with Al when he's having an off night or not asserting himself on offense. Both will be frustrating at times and brilliant at times, right now neither have really risen above the other on the court

Win is a win. I think Devonte wanted to show out for the hometown and was in his feelings tonight. Just a piss poor showing all game long. Luckily Brunk and Al woke up late to get us some badly needed buckets. The good news is there will be TONS to learn from. Back to work

2 seconds left on the shot clock. That was Brunk's fault for not going up with it.

I've watched HS JV girls games that were more fundamentally sound than this

Our "small" line up isn't even that small when TJD, Smith and Hunter/Damezi/Race are in. Brunk offers nothing and Davis offers little against smaller/athletic teams like this.

The mental midgetry going on here HAS to stop.

Dude traveled twice, basket good...got it

Brunk is a liability on both ends again tonight and does anyone on this team read a scouting report?

One of the greatest and at least for me it never gets old. I'm really happy they still have this event, keeping his and Stuart Scott's legacy alive

Even the unabashed IU troll Jerry Palm now has the Hoosiers going to the Gator Bowl. His stellar predictions have come a long way from a month or so ago when he essentially predicted a five win IU team would lose out and miss a bowl all together. Up until a couple days ago he kept us in Detroit so he was clearly tipped off, no other way he makes that change.

Brunk has been so unbelievablely bad today. We get to a 10-0 run despite his ridiculous offensive play and he fouls a guy under our basket? How many mistakes does it take to get into Archie's doghouse?

Not the right matchup for Brunk today. Needs to sit

Will be interested to see if it will be a more sparse and tame crowd today given the large amount of the fan base in Indy for the BigTen Championship game.

I think DeBoer will need $1.2M to stay (and I don't think he's not worth that). Some fans would trade DeBoer for Allen anyway so the notion of paying Allen more and losing DeBoer could be a nightmare scenario for the future of IU football, especially given how awful Wommack has been. If we lose DeBoer the replacement has to be a homerun in both scheme and recruiting. I'd be very curious to learn where Hart is in his coaching development and if he's ready to take the reigns or not. I've heard his name pop up as a potential OC here or elsewhere but how could anyone outside our staff know if he's equipped to develop and implement an effective system at any level, much less in the BigTen?

Glass is going to need to triple that assistant pool raise or we're not keeping DeBoer and Hart.

I mean sure but that game is synonymous with a 6-6 record, usually playing a MAC school. Boston College/Florida St looks better on paper than any MAC but it's a crap game that no one cares about. There's no logic in allowing Illinois to leapfrog us and I don't agree with rewarding Louisville with the Music City bowl with a worse record either.