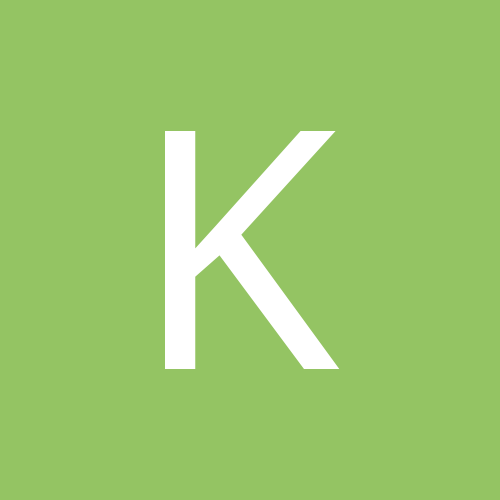 KzooHoosier82
Senior Member
Content Count

390

Joined

Last visited
Everything posted by KzooHoosier82
Gotta say, I'm both shocked and impressed here. This is Purdue's and Notre Dame's breadbasket and we went in got a kid not only they want, but other top programs as well.

Hoiberg has been confirmed to have influenza A and was sent back to the hotel. Nebraska Basketball's Twitter account then sadly and very incorrectly stated influenza A was the "common cold". It's not and hopefully none of our players get it from their players. The non handshake line is pretty laughable after sweating all over each other the entire game.

I think I'm good with this season being over tonight. This is unwatchable

I'm not fully prepared to blame those stats on the QBs alone and TJ Green is coming back for a 6th year. They had zero experienced WRs last year. I'm not saying he can't beat them out but I would have thought he would have picked a better situation for himself.

I'm pretty surprised by this. Northwestern returns a pretty full QB room next year including their co starters in Aidan Smith and Hunter Johnson. He's far from a lock to beat those two out. At least at IU he was a lock for QB2.

This is what I'm interested to learn from him. Just how off are his misses and what's his FG%. In high school, the star players are sometimes known to take terrible shots so I'm not as worried if he's throwing up bricks in that scenario because that can be easily fixed with coaching and being on a talented team that creates open looks for you. I did like from the video his ability to knock down college distance 3s that were fully contested if not a foul all together. I don't think any of our guys coming back next year exhibited that ability out of HS. Having three guys who are long and are cable of shooting coming in next year is exciting. If they all work their butts off they will all make their mark here.

They aren't that similar at this stage so it's really a tough comparison. VO was used as an athletic bruiser in HS. His roll was to get rebounds/put backs and run out dunks. He didn't shoot much at all and played in the post. Hard to judge from a highlight film. I've always thought you could learn more with the misses added into the tape then leaving them out. He can definitely shoot, handle the ball and pass better than VO in HS. Time and lots of work in the gym will tell all if he can develop elite level speed and hops.

Literally insane hot take. Vic had dunks with his head literally above the rim. Geronimo has a LONG way to go before he can show VO level explosiveness and hops. I'm excited to see how good this kid can be but lets be realistic. He has good athleticism with loads of potential. VO had elite/unmatched athleticism.

Agreed. Taking care of business is what I want to see. Then actually performing well in the BigTen tournament. Leave no doubt.

Yea, I forgot about our tiebreaking loss to Rutgers. We're pretty much stuck at 11th as I don't see Michigan losing to Nebraska at home. It's absolutely crazy to me that a 10-10 conference record could equate to 11th place in this conference. A .500 record has almost always provided a 4th-7th place finish

A win Saturday against Wisconsin ensures a first round bye in the bigten tournament but a loss cements IU as the 11 seed. This game has huge implications on both BigTen and NCAA tournament seedings.

He was the first guy I thought of as a potential position change but I assume that would require the WR corp (esp Whop) to stay healthy and Rashawn Williams ability to start day one unless there's a RS Freshman whos made strides. Da'Shaun Brown immediately comes to mind along with Jordan Jakes.

Definitely need one more and potentially a position change to add another for emergencies if Speigal can't keep up. When is the last time IU didn't have an injured RB during the season? Can't roll with just 3 guys. Ironically OSU is finding themselves in a potentially even more dire situation. Hopefully the kid from Arkansas doesn't get offered by them and we can land him

Wow. What is going on here?

He's a strength and conditioning coach not an offensive coordinator. This is an all risk zero reward move. If he clashes with Saban or any of the other coaches he's gone. If a key player gets hurt on his watch, he's gone. If everything goes perfectly he gets none of the credit. All for what? A few extra bucks? To uproot you're family? He has two teenage daughters who I can't imagine would be too stoked about switching schools and moving to Tuscaloosa. You don't abandon your home for a lateral move and if he's getting paid that much more than shame on Allen and the administration for not stepping up to the table. If being a part of a program that wins a national championship is that important to him, then so be it. I would think continuing to build his alma matre into a relevant program and being recognized specifically as a catalyst for it having improved success would be a better career move in his industry than going to Alabama and trying to mold your S&C program into what they do there. If Ballou thinks he's getting free reign to implement his program there as he sees fit he's either crazy or being sold a bill of goods. The grass isn't always greener and there's more examples of that in recent memory than the contrary.

This is still pretty shocking to me. How much more could Bama be offering him that IU can't match? Both Ballou and his wife are IU grads. Seems like mistake if you ask me but to each their own.

Just once it would be nice if Race would cut in front of Cockburn to keep him from blocking our shots. This team continues to fail to do the little things that don't show up in a stat sheet but are the difference between a loss and a win

I can live with a poor shooting night but I'm getting real tired of watching these kids get out worked and our coaching staff refusing to make adjustments. Not doubling Williams when everyone else not named Hunter (don't even get me started on this) were throwing up bricks all night. Eastern's man literally doesn't even need to guard him yet we let TJD, Brunk and Davis get their sh*t kicked in by one guy with no help. Our kids got out worked, staff got out coached and this was the result.

Any concern Lander may decide not to come to IU if he for some reason can't reclassify to 2020?

That's completely false. Follow along long enough and you'll find out for yourself. Occasionally he'll dial it back and be more vague with his predictions but even with recruitments he claims to "get right" like TJD he takes multiple, conflicting, positions throughout the recruitment and either claims he had the goods all along or blames his incorrect prediction on "kids change their mind". You're better off just waiting for the announcement and treating the "insiders" over there as nothing more than comic relief...anyways, back to Lander. I'm really looking forward to getting this kid on campus next year.

My point with Keion is that he's not buried by the typical roster of seven or eight 5 star studs. They really only play 6 guys (only five of which were 5 stars out of HS) with Brooks and Juzang playing sparsely. Cal makes his starters play 35+ minutes a game. I have to think he'd rather get his lead guys more rest than that if he had capable scorers/defenders off the bench.

I agree which is why I was sure to caveat my statement but I would be very wary of him transferring to IU. From his dad's "time to be selfish" mindset to his absolute lackluster performance this year, I'm not sure where he would even fit in here. We need shooters and post guys who want to be a part of building a program not some egomaniac who's looking to "get his" so as to springboard to the NBA as soon as possible. Like you said, maybe he's recalibrated and would come correct because ego aside, he needs a lot of work to become a consistent contributor at this level.

Hard pass on Keion. He was extremely overrated coming out of HS and has no interest in staying four years, putting in the work to develop and its showing. UK has been down to 7 scholarship players at times due to injury and he still plays 10 minutes or less and his only role when he gets into the game is to set screens and rebound. Maybe the humble pie he's choking on this year changes his mindset, otherwise I personally wouldn't be interested.

I used to post over there for years dating back to the site they had previous to the current HSN. IUwins is much like Sam Story in that they are continuously vouched for by the hsn mods and they make predictions on literally everything, are wrong almost always and then make excuses as to why. Rinse. Repeat. I wouldn't spend too much time trying to read into anything they say.