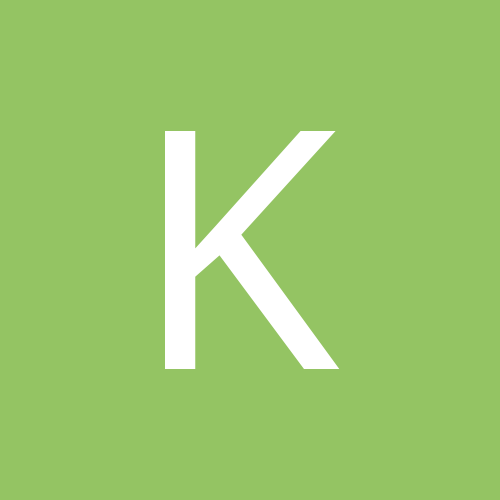 Content Count

95

Joined

Last visited
About KzooHoosier82

Recent Profile Visitors
The recent visitors block is disabled and is not being shown to other users.
Gotta be careful in believing what you read on the internet when it doesn't come from the source. All Brooks has ever said was that he was ready to get this over with but wasn't going to rush. I think some "insiders" got a little too confident in the tea leaves and put out some very incorrect stuff. Which is sort of their MO...post pro IU comments when the rumor mills start to pick up, make it seem like it's confidential intel and hope it sticks. The fact is no one has ever known where Brooks is going because I don't believe (much like the Romeo recruitment) they know yet where he's going. So all the "it's a done deal, staff has been informed" crap is nothing more than people who enjoy the attention of pretending to be in the know. If there ever were to be inside recruiting info leaked on a message board it would come from someone inside the player's "camp". It would never come from the staff so the people who continuously claim to be in the know on every recruitment are just making stuff up. Sam Story included.

Josh

reacted to a post in a topic:

IU at Minnesota 2/16/19 2pm ESPN2

southsidehoosier

reacted to a post in a topic:

IU at Minnesota 2/16/19 2pm ESPN2

hoosierfan84

reacted to a post in a topic:

IU at Minnesota 2/16/19 2pm ESPN2

lmast15

reacted to a post in a topic:

IU at Minnesota 2/16/19 2pm ESPN2

Whoozhers

reacted to a post in a topic:

IU at Minnesota 2/16/19 2pm ESPN2

Dakich really giving it to Archie today and he's not wrong. This is the worst coached IU team I've ever seen

thebigweave

reacted to a post in a topic:

Fire Fred Glass

Not good. UK missing on all their top targets could be a disaster for IU. Brooks was quoted in saying he's going where he's needed, not just where he's wanted. Well UK will need him after their top crop leave at seasons end and it's gotta look better to him than the dumpster fire that is IU.

Iugradman

reacted to a post in a topic:

College Bball Thread

Pretty embarrassing that Illinois is getting better as the season goes on and our team is getting worse. Hard to fathom how this season is not on Archie other than he lost the team and needs to clean house.

jk34

reacted to a post in a topic:

Fire Fred Glass

Maedhros

reacted to a post in a topic:

Fire Fred Glass

cappymo14

reacted to a post in a topic:

Fire Fred Glass

Crean is the best used car salesmen on the planet. Of course he talked him up just like he talked up Gelon. He's not going to trash his own guys, he's going to try and will them with confidence in hopes they'll make him look brilliant. That team was worse than SMU football's return from the death penalty...to say Crean should have had IU winning year two or three is simply being an unabashed blowhard with no concept of reality. Year four we beat the best college team on the planet (that year and probably ever sense)

A fallacy? wow. I mean our team consisted entirely of walk on level players...literally. I mean I think it was just a rumor but if they announced a try out at the HYPER I wouldn't have been shocked as I guarantee there were intramural teams that would have beat what IU had in Crean's first year. Crean's 2009 recruiting class was a miracle given the state of the program and they needed a year or two to develop, while Crean added more high level recruits like VO, Sheehey, and Zeller to the fold. At least Crean's teams got progressively better as he brought in talent in those early years. Archie failed (what we thought was miserably before experiencing what true misery is now) last year with a decent squad and we gave him a pass because they are "Crean's players". Add in Romeo and Phin and we're even worse this year despite how the fan base insisted losing Newkirk and RoJo was addition by subtraction. Your arguments are full of "what ifs" that require huge stretches to come to fruition....Wilkes for one never wanted to play at IU. However, none of this even matters..the argument in this thread is simple: "blame Glass for not firing Crean sooner" which even if it made sense at the time to do (not relying solely on hindsight) he didn't have the authority to do it in the first place. You literally cannot argue Glass should have fired Crean any sooner than he did because he quite literally couldn't even if he wanted to.

I mean, this makes zero sense but ok? We fire Crean year three and we don't get Zeller...that's a fact. It would literally have been the dumbest move in college basketball history, equal to giving ourselves the death penalty. There would have been no coming out of that.

I completely agree with you. Coaches overthink strategy and get out coached all the time. It was a bad game at a very bad time against a very hot team. Doesn't make it a logical reason to fire a guy.

Is that a serious response? God, I hope not.

That logic is so incredibly flawed it's hard to respond to. First, you have no idea what Crean coached the kids to do against Cuse, you're assuming the players always execute the game plan without fault. Fire a coach because he loses to a Final Four team? Seems legit. I guess everyone Cuse beat that year should have made a coaching change. None of this matters because the President and the Board would never have approved Crean's firing in the first place.

Both of those classes were ranked in the top 25 and few if no one thought they were duds at the time. Hindsight is 20/20 and anyone who wants an AD who's going to fire a guy like you and others are suggesting doesn't know how this works. That would be a disaster and would turn our program into Penn State in no time. What player is going to commit to a program knowing his coach will get fired if he misses the tournament regardless of past success? Crean was fired at the right time. Although I don't think he's as bad of a couch as most of the fan base paints him out to be, I understand wanting to build and grow higher than Crean's capabilities. He also deserves to be appreciated for the tireless work he put in to rebuilding IU from a joke of a program to a contender. Archie hasn't proven anything yet....it remains to be seen if he ever will.

Lol, so Crean brings the program out of the literal ashes, gets IU to the S16 in 2011-12, wins the BigTen and back to the S16 in 2012-13, has a bad year and thus should be fired? Nevermind how far that would have set the program back, thus eliminating any chance for that BigTen championship in 2015-16. To say Crean should have been fired after 13-14 is entitled ignorance at its best. Bob Knights last six seasons were full of nothing but middle of the road BigTen finishes and first round tourney knockouts and there were riots after he got fired. Give me Crean's last six years over Knight's any day of the week.

When exactly should he have fired Crean?

Exactly. Anyone who's played team sports (especially football and basketball) at a high level knows it can and will get chippy between teammates at times. You never like to see it but it happens and you deal with it. Now if punches get thrown and it escalates to a full on fight then someone has to sit or be kicked off the team but if if it's just a pissing/shoving match, that's to be expected when a team sucks as bad as IU does right now.

Agreed but for the fan who think IU is dream job, it's not. Everyone thought Archie was a homerun based on one good tourney run and success in a subpar conference. We'll see what he can do next year with mostly his players but I think he needs to look the mirror this offseason and make some adjustments to his schemes.