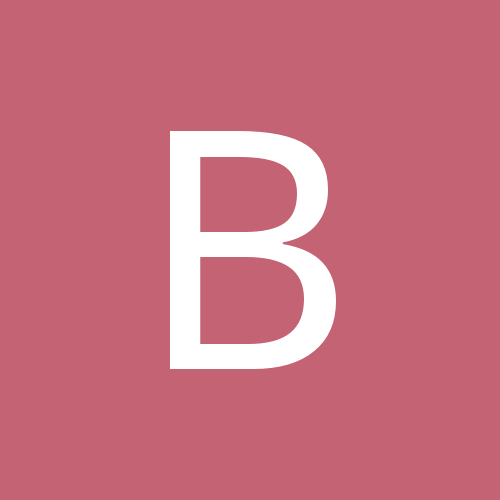 Content Count

601

Joined

Last visited

Days Won

1
About Bigred3588
Recent Profile Visitors
The recent visitors block is disabled and is not being shown to other users.
Hoosier Roots

reacted to a post in a topic:

(2021) G Luke Brown

MoyeNeeded

reacted to a post in a topic:

(2021) G Luke Brown

I'm probably the person you're referencing and I stand by that comment, especially after reading that interview. He clearly states he wants to win and he wants to go somewhere that he'll have an impact. He also talks about developing a relationship with the coaching staff. If we don't do anything to prioritize him and he sits back and watches IU recruit 4 or 5 other guys at his position before extending an offer when we miss (i.e. treat him like a 12th, 13th scholarship player), I don't see him coming here. I see him going to a school like Purdue and hitting us for 25 and 8 every time we play because his favorite program didn't think he was good enough.

Bigred3588

reacted to a post in a topic:

(2021) G Luke Brown

He is, but I don't think that alone excludes him. I haven't read all of the information on amateurism but it appears that you can play at the professional level and still be eligible as long as you were not compensated in any way. The article/information posted by Stuhoo says he went there on a deal that would allow him to play college ball which leads me to believe his family is footing the bill.

By definition, "less" is an adjective suffix meaning "without." Ergo, positionless means without having a position. You just described a lineup consisting of 5 distinct positions. Just because you put more than 1 of them in a lineup doesn't mean the "traditional" roles don't need to be filled. You can call them a wing, but one of those wings needs to be able to shoot. It'll just be someone an inch or two taller than your prototypical SG. The other wing still needs to provide some offense as well as some rebounding. Call me crazy, but that sounds eerily familiar to the responsibilities of a SF. The only difference between what you're describing and the way teams have always been built is that traditional bigs are expected to be more athletic/mobile. As far as the IU examples, well, they're honestly kind of counter-productive. We've been using that approach for 8 years and made 2 sweet sixteen appearances. So sure, I guess you can build a program that way. But like I said before, I'm not sure it's the best approach.

So you'd consider Demarcus Cousins to be a positionless player? You'd trust him to be your primary ball handler and you'd have no problem with him leading the team in 3 point attempts? I picked those two guys because they are the only ones that can do all of those things at a high enough level to negate the need for players that specialize in those skill sets. Sure, there are guys that can do a little bit of all those things, but there aren't enough to say that positionless basketball is the best approach to building a team. Especially if we start talking the college level.

Stuhoo

reacted to a post in a topic:

(2020) C Zach Loveday

While I agree with your description, I can't say I agree with your example. You described a PF that can maintain his handle for 90 feet. Lebron James and Kevin Durant are examples of positionless players. Players like that only come along once or twice in a decade which means it's probably not the best approach when building a program.

Bigred3588

reacted to a post in a topic:

(2020) PG - Hassan Diarra

A.j. Nigh

reacted to a post in a topic:

(2021) G Luke Brown

Doubtful. I believe he moved there from the Brownsburg area and was originally going to play for Plainfield. That's what I was told by a Plainfield coach at least.

Bohannon was listed at 5'10, 140 lbs at Brown's age

Walking Boot of Doom

reacted to a post in a topic:

(2021) G Luke Brown

I'm not the least bit worried about his size if we're talking the college level. Hulls and Ferrell were shorter, Coverdale was about the same height, and we played against two 6'1" point guards this year alone that gave opponents fits (Edwards and Bohannon). People can start the athleticism debate, but that doesn't concern me much either. A smart player can offset those disadvantages, and Brown appears to be just that.

So, basically, if there's 1 Luke Brown averaging 35 a game for a 2A school, he MIGHT be worthy of our 13th scholarship. But if there are multiple D1 players on a 2A parochial team and they schedule a couple 4A schools during the season, they're good to go. I know you don't share that sentiment, I'm just remarking on the logic at play with some of the posters on this board. I'd be willing to bet most of the same guys questioning his size and level of competition we're thrilled when we landed Yogi and wished we had gotten Blueitt.

I wouldn't blame parents one bit for taking advantage of the opportunity but, if that's the case, why don't the parochial schools in Indiana dominate in athletics the way they do in basically every other state? Just thinking about my time in HS, there could've been a school with a starting lineup of Mike Conley, George Hill, Eric Gordon, Rodney Carney, and Greg Oden. Forget number 1 high school team in the nation; that lineup could've made a run in the NCAA tourney.

I always thought that was the case but that second provision seems to prohibit athletic scholarships. I would consider an athletic scholarship to an academic institution as an attempt to influence the player to attend the institution. Schools like LaLu are exempt because they aren't member schools, but Park Tudor, Cathedral, Brebeuf, etc. would all fall under that "member institution" umbrella.

Lmao I just realized how that statement came across. We were both seniors at IU when we dated; she had attended Park Tudor for high school.

I may be misinterpreting the rules, but i'm not sure that is entirely true. According to the document regarding IHSAA eligibility requirements, "You do not transfer from one school to another primarily for athletic reasons." Also, "You, your parents or guardians have not been influenced by any person to secure you as a student at a member school." The way I read these requirements, you'd have to be able to afford to go to Park Tudor to transfer there. I dated a girl that attended Park Tudor my senior year at IU and, IIRC, her tuition was around $18K a year.

Don't forget that 5'11 point guard from a 2A school. He had a decent career for us...

Bigred3588

reacted to a post in a topic:

(2019) SG Lester Quinones to Memphis

12th and 13th scholarship players are kids that might be able to contribute 10 minutes a game by their junior or senior seasons. Luke Brown isn't that kind of player. If we recruit him as such, we'll most likely be watching him succeed for a team that isn't IU.