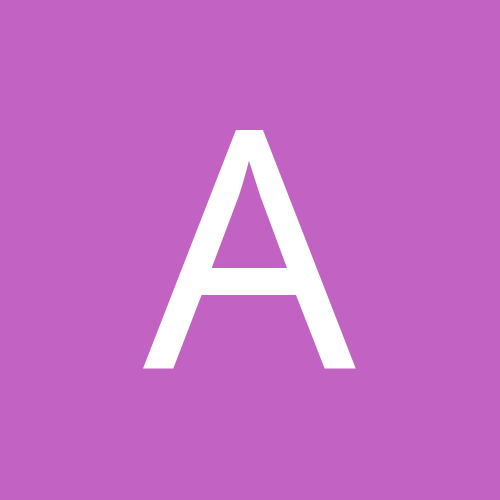 Content Count

54

Joined

Last visited
About Aeggie

Recent Profile Visitors
The recent visitors block is disabled and is not being shown to other users.
Aeggie

reacted to a post in a topic:

2018 IU FOOTBALL PREDICTION THREAD

Aeggie

reacted to a post in a topic:

IU vs Purdue 11/24/18 Noon ESPN2

Aeggie

reacted to a post in a topic:

ALLEN thinking of turning over defensive coordinator duties to someone else.

I never said that a game was more or less likely to go to OT based on when it's scheduled, you misread me. The point is a game COULD easily go an hour over. There are a couple multiple overtime games every year. We've already seen some 2OT games in this young season. But even a game that goes way, way over is extremely unlikely to go FOUR hours over. I don't know if that's ever happened. Not rocket science.

jk34

reacted to a post in a topic:

2018-19 IU Season Thread

Hoosiers96

reacted to a post in a topic:

2018-19 IU Season Thread

Feel free to express your opinion just as I feel free to express mine. Just like you don't have to stop doing anything understand that I don't either. A game scheduled an hour apart could easily go into a couple overtime periods which isn't super common but isn't something you'd call unanticipated either. A four hour game ensures that that won't happen. It's not surprising that the Big Ten would prefer to have more than an hour between the events, I'm sure the networks involved and the advertisers buying ads would agree.

LIHoosier

reacted to a post in a topic:

2018-19 IU Season Thread

College basketball is not even close to as popular as college football outside of the NCAA tournament and those are just the facts. You can look up the ratings yourself. If Indiana were ranked #1 and Ohio State were ranked #2 and they were scheduled to play during the same thing OSU was in the Big Ten title game the basketball game would be moved 10/10 times It has nothing to do with IU and everything to do with the relative popularity of the two sports. It's a wide gulf.

mamasa

reacted to a post in a topic:

2018-19 IU Season Thread

It isn't Northwestern football taking precedence over IU basketball. If the situation were flipped and Indiana made it to the title game out of the east - lol - and the game were at Northwestern it would also be moved. There's no way they're going to have one school playing a men's basketball game and a football game especially when one is the Big Ten title game. They're not going to cannibalize their own ratings like that. It has nothing to do with which programs are in the situation.

colonel06

reacted to a post in a topic:

IU at Michigan 11/17/18 4pm FS1

I don't think they're dirty, at least I don't think they're out to hurt players, but it was embarrassing how many personal fouls we got today. I really hope that caught Allen's eye too because we definitely looked undisciplined tonight and it wasn't just a little bit. Has to be cleaned up before next week.

thebigweave

reacted to a post in a topic:

IU vs Maryland 11/10/18 Noon BTN

I don't understand the negativity even after a win. Purdue is not unbeatable and we have a chance to make just the twelfth bowl in program history. People need to get some perspective, a bowl berth would be a step forward

Aeggie

reacted to a post in a topic:

IU vs Maryland 11/10/18 Noon BTN

VPC

reacted to a post in a topic:

Updated Win Probability by S&P+ (through Week 9)

jonz44

reacted to a post in a topic:

IUBB vs U of Southern Indiana (Exhibition) - Thurs., 11/1

You realize that every school's exhibition's are only live on BTN+ and on BTN on tape delay, correct? They're not singling IU out...

People have been tossing around 20ppg and I've been a bit skeptical... I didn't imagine Romeo might threaten Eric Gordon's freshman scoring record but I'd love to be wrong

Has anyone on Twitter confirmed the score?

As you can see, S&P+ no longer much likes our chances after watching us squander winnable games against MSU, Iowa, and now Minnesota. Maryland, meanwhile, seems to have moored itself and while Purdue could not win in East Lansing they've acquitted themselves well over several weeks now. Hopefully the bye sees a couple of our players return and we're at least as healthy as we can reasonable be going into the home game against Maryland. While many did expect this team to win 4 or 5 games, I really thought that we would have a fighting chance to make a bowl game. I know that we have 55 freshmen on this roster, but I trusted Allen to coach the defense and I felt like we had a couple nice pieces on the offensive side of the ball. I'm disappointed with the team's performance this year and I wouldn't mind seeing Debord go, but then I didn't mind his playcalling when Penix was under center. If Allen was right and Penix is ready to go for 7 on 7s next summer I think we could still have a nice season. 55 sophomores isn't worlds better than 55 freshmen but they'll at least all be much stronger and hopefully surer tacklers. But the season is not over. The loss against Minnesota was super frustrating but if we can beat Maryland we're still alive for a bowl. A win over a VERY beatable Minnesota team would've really, really helped, but there's still a chance to reach the postseason with a break or two.

Awful why are we blitzing there?

We've got to figure something out defensively, outside of the one stop we have barely slowed them down without some help from them

Our pass rush is non existent

That's definitely not true. We finished the season ranked 26th in defense and we led the nation in getting teams off the field on third down iirc. We're really young this year, with 55 freshmen on the roster, but should look better on that side of the ball next year. The only really awful part of our defense this year is the pass rush but that has impacted a lot of other areas

Ramsey seems to make up his mind before he reads the defense on these deep routes, he tried to throw to a triple covered receiver earlier and Westbrook was double covered there...