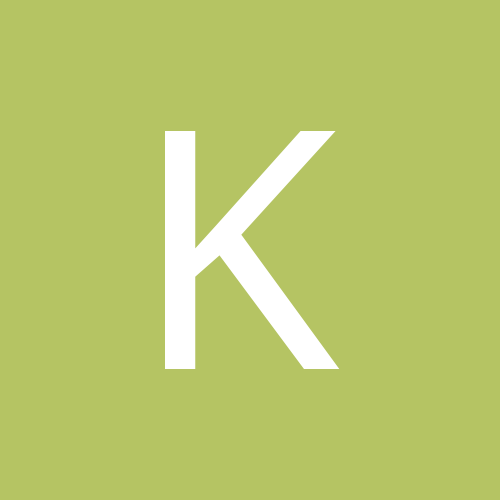 Content Count

51

Joined

Last visited
About KYHoosier

KYHoosier

reacted to a post in a topic:

(2020) SG Trey Galloway

KYHoosier

reacted to a post in a topic:

FBI Corruption Investigation

KYHoosier

reacted to a post in a topic:

2019 General Recruiting Thread

I love physical basketball but these past two games have been ridiculous. Big 10 has to make some changes after the season. It's ruining the quality of the game imo Sent from my iPhone using BtownBanners

ALASKA HOOSIER

reacted to a post in a topic:

(2019) SF Keion Brooks Jr. to Kentucky

mookied39

reacted to a post in a topic:

(2019) SF Keion Brooks Jr. to Kentucky

Adillac

reacted to a post in a topic:

(2019) SF Keion Brooks Jr. to Kentucky

pumpfake

reacted to a post in a topic:

(2019) SF Keion Brooks Jr. to Kentucky

HoosierDYT

reacted to a post in a topic:

(2019) SF Keion Brooks Jr. to Kentucky

sweetpain

reacted to a post in a topic:

(2019) SF Keion Brooks Jr. to Kentucky

Hovadipo

reacted to a post in a topic:

(2019) SF Keion Brooks Jr. to Kentucky

Personally, I am more excited to see how the end of this season shakes out than the Keion Brooks decision. I think Keion is a great player, with a great attitude, but his recruitment has lost some luster to me as he has been in "decision mode" for the past 3 months. Do I really want Keion to be a Hoosier, yes. Do I think he'd be a big miss if we didn't get him, yes, but if he chooses to be a player coming off the bench for UK next year, over a guaranteed starter for IU, then so be it. We will move forward, so no need to get worked up over something that hasn't even happened yet.

KYHoosier

reacted to a post in a topic:

Can the Hoosiers go dancing?

barrettballer

reacted to a post in a topic:

(2019) SF Keion Brooks Jr. to Kentucky

I think some people's opinion that Archie has hurt or not helped Romeo's stock since he's been at IU are dumbfounded. Romeo was projected as a top 5-10 pick before he even stepped foot on campus, and guess what... he's still projected as a top 5-10 pick now. And let's be honest he wasn't going to jump any of the players projected to go in the top 3-5 so that's a moot point. So to say Archie has hurt or hasn't developed Romeo just isn't accurate. I promise you if Keion doesn't come to IU, Romeo's development or lack there of (in some people's opinion) will not be the reason why. Sent from my iPhone using BtownBanners

Juwan Morgan has been awful today. His effort and energy level has been putrid. Doesn't even look like he wants to play. If he's not going to demand the ball on offense or play hard on defense take him out. Sent from my iPhone using BtownBanners

I don't post too often, and have had many different thoughts and emotions about this season so far. Finally had an opportunity to sort through them and would like to offer some hard reality but also some optimism to help quell all the negativity. As much as it pains me to say it, and I'm sure as much as it pains you to read it, we are not in the same conversation as UK, KU, UNC, Duke, MSU, Nova, etc right now. It's not fair at all to compare us to them... yet. However, I absolutely still believe we can and get to that level. This process with Archie is going to take some time, and perhaps most importantly its going to take buy in from the players and us, the fans. Yes, losses have piled up this year and that's frustrating to everyone. But when I take step back and look at the big picture, there are some very encouraging things going on. Our defense is markedly better, we are turning the ball over less, and we are recruiting the hell out of this state again. I also look at Archie and it's obvious how much he cares and how bad he wants to build this program. He understands it's going to take time to build the culture that is going to lead to long, sustainable results. I believe in him and I think its time for us to all buy in cause he's not going anywhere anytime soon. I also think its time for us to stop bickering about player rankings and whether certain players are worthy of us. Its clear there is an organized plan of attack to Archie's recruiting and it's already paying off. If he continues this we will be in a great position. Do we need top, high profile, five star players...absolutely. Some have argued against one and dones, but the reality is we need them. We also need the 3-4 star program builders (AKA the Sheeheys, Hulls, Zeisloft, Watfords of the world). One of which I really believe is Leal. Kid from our own backyard, loves IU, will probably be Mr. Basketball, and most importantly has arguably the greatest skill our team lacks this year...shooting. Hell yes we need this kid. We've had a guy we picked up from the rec center starting on and off for us for two now haha. He is absolutely worthy of an offer. You have a solid core of these players (which is what Archie is building) and sprinkle in some top talent every year and you have a very solid and sustainable blueprint. Romeo has not been a pure waste just cause our team isn't very good this year. Romeo has been a symbol and ambassador for other top players when it comes to Indiana. He will continue to help garner interest from other top high school players just like he did with TJD and Keion Brooks. Top players are necessities just as much as the core 4 year players. To close, lets all take a step back from the ledge and have a little faith in Archie and this process and give it some time. If we do, I don't think we will be disappointed.

That 48" inch vertical!!!

Not as negative about Green as many on here. Does he still make some bonehead mistakes at times, yes, but he also makes some plays that no one else on our team can make. I'm not advocating for him to start over Rob or even play a ton of minutes but for a stretch there, he and Rob played very well together. I think that should be a combination that should get more run. IMO we played our best basketball of the game in the 1st half with Rob, Devonte, Romeo, and Juwan all on the floor at the same time.

Interesting to see Trendon Watford's comment on DJ's post. He seems to be high on Memphis lately so you have to wonder if anything is there or if he is just playing the game.

My guess the reason he took his officials to IU and Michigan (the two schools he is actually considering out of his top 6) last week was to put pressure on Duke, North Carolina, and Kansas to make up their mind on if they are going to offer him or not. If they don't offer early in the next evaluation period and continue to slow play him, then I think he makes his decision and hopefully it's IU, because he is a heck of a player.

What I really like about the offers we have out in the 2019 class is that regardless of the position they play, they all play with an edge, they are tough, and seem to be very confident in themselves while all being team first guys. These are the types of players that are needed to make a special team.

What an incredible read. Thanks for sharing that Hoosier41. What an incredible ambassador to have for IU basketball. He just described what we all think, but did it on a national platform. Not only is he an unbelievable basketball player, he's an unbelievable human being. We are lucky to have had him here for 3 years and are even luckier to have him back in the state now. Every kid we are recruiting right now should read this article.

PM por favor Sent from my iPhone using BtownBanners

Saw someone mention that there is a way to mute certain peoples posts. Anyone care to tell me how to do that

While Billy D would have obviously been a big name hire, I don't think you can say FG choked by not hiring him. First of all, we don't even know Donovan's true interest in the job at the time. Also, it's VERY possible FG hired an absolute star in Archie. Archie, assuming all goes well--and it's hard to envision a scenario where it wouldn't, could be the coach here for 30 plus years. He's young, hungry, and if his recruiting takes off and he keeps producing results like he is with this year's untalented group he will be special. Archie is coming at the absolute perfect time IMO. The majority of coaches at the other blue blood programs are well on the back end of their careers (Coach K, Calipari, Roy Williams, even throw Izzo in there with the mess he has on his hands), and IU just hired a guy that could lead their program for the next 30 years. Archie could seize this opportunity and bring IUBB to crazy heights while these other programs are looking for new coaches to replace their retired legendary coaches. In Archie I trust lol.