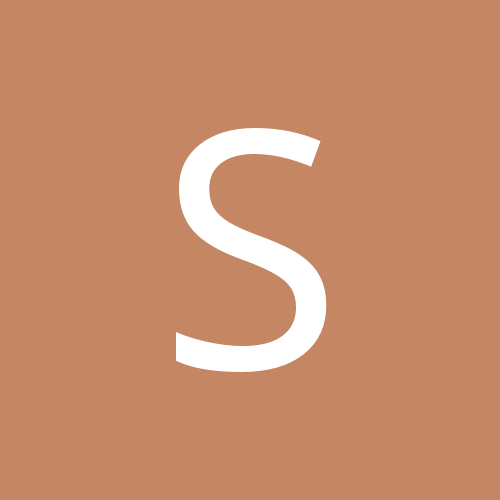 Sota Hoosier
Senior Member
Content Count

228

Joined

Last visited
About Sota Hoosier
MikeRoberts

reacted to a post in a topic:

IUBB @ Maryland - 1/4/20 @ Noon

Deserthoozier

reacted to a post in a topic:

IUBB @ Maryland - 1/4/20 @ Noon

I'm sorry but this team is no bueno to put it lightly. Try to stay positive but something is very off. Talent isn't the problem. They are mentally out of it and there is zero chemistry. Arch should be better than this.

JaybobHoosier

reacted to a post in a topic:

IUBB @ Michigan - 1/6/19 @ 4:30 ET

southsidehoosier

reacted to a post in a topic:

IUBB @ Michigan - 1/6/19 @ 4:30 ET

Stuhoo

reacted to a post in a topic:

IUBB @ Michigan - 1/6/19 @ 4:30 ET

Yep, that's my thinking. If we had Hunter/Race in the rotation I think we'd be top 15. Sent from my iPhone using BtownBanners mobile app

Missing Hunter, Rob, Davis, and Thompson is huge. This team is a shell of what it could have been due to injuries. If we're healthier with Rob and Davis back, I think we beat UM at home. I'll be good with a 5/6 seed this year considering the injuries. Sent from my iPhone using BtownBanners

Sota Hoosier

reacted to a post in a topic:

IUBB vs. Marquette 11/14 at 8:30 ET

Gotta change something up on D and take some risks Sent from my iPhone using BtownBanners

Sota Hoosier

reacted to a post in a topic:

IU vs Ball State 9/15 12 pm BTN

thebigweave

reacted to a post in a topic:

Indiana vs Virginia Game Thread 09/08 7:30PM ET BTN

Ramsey has his issues but I'm comfortable with him leading the offense. He's made some mistakes but I feel good he can learn and correct those (did not feel that way about Lagow). His arm isn't as strong but he finds other ways to positively impact the game. Son of a coach and has that QB leadership way about him. More long term, I'm encouraged about he and Scott leading the way the next few years. If Penix proves himself and supplants Ramsey, that's great too. Very young team right but 2-0 with a solid chance at 3-0. I'm on board. Side note: it's crazy how good our LBs were the last couple years. It's no more evident than watching this young defense the first couple games. Sent from my iPhone using BtownBanners

Not sure if this was posted https://www.google.com/amp/s/kckingdom.com/2018/04/18/kansas-jayhawks-basketball-another-look-romeo-langford/amp/ Sent from my iPhone using BtownBanners

Maybe it's us saying I know we told we thought we were close on Romeo but it's a done deal now. That seemed to be important to T-Wat's parents and could push the momentum further. Sent from my iPhone using BtownBanners

None of the "info" that has come out in the past 48 hours has changed how I feel about this recruitment. Of course Darius and the KU guys are going to be on him about VU or KU. I'd do the same thing! In fact, I did the same thing in high school by trying to get players on my AAU team to come to my high school.....and 0 players ended up coming haha. Romeo is a level-headed kid that will make the best decision for him. I feel better about this recruitment than I have others (Wilkes, Waters, etc.). He could very well not come to IU but I commend Arch and crew for getting this far in a short period of time. I think IU offers a great mix of what Romeo could be looking for with a stud inside/out player(Juwan), solid returning players (Smith, Davis, Devonte, etc.), and a very good 2018 group coming in that has a PG he's developed a relationship with recently. In other words, I think we're in a good spot. Just need to be patient and get through the next few weeks.

Not sure I've seen a smoother game. The game comes to him with such ease and flow. Incredible talent.

I may die on this hill but I'm confident Moore can develop and be a very solid Big10 player. and can make big strides next year The fact that his stock rose so late in high school and the level of competition he was used to playing has to be a reason for his slow growth. I do not want to lose him at all.... Of course, if he has an attitude or work ethic problem, that's different but I'm not going to judge that by how he cheers on the bench.

With all of yesterday's games in kenpom, we're up to 52nd on D. For reference, Villanova is 48, Xavier is 58, Duke is 76, and on and on and on...quite the transformation from this IU squad.

Watching RP highlights he reminds of a classic Jay Wright Nova guard. Attacks and finishes around the rim, makes the smart plays, and smooth jumper. Excited to have this kid.

Agree, but the Crean situation got complicated when he won the B1G is 15-16. The real mistake was not making the move after the 13-14 season but don't recall what the candidate situation would have been like. Not making an all-out blitz for Stevens at any time is difficult to swallow. However, we shouldn't make mountains out of molehills. We have a very solid foundation for the next several years and can make a big splash with the '19 class to get this thing rolling.

IU is currently the #49 offensive team in the country and the #179 defensive team in the country according to Kenpom. Going into this year, I think the general consensus was that this team would struggle offensively given the lack of true scorers (or unproven scorers) and lack of three point shooting. This team has vastly outperformed my expectations offensively and I think Archie deserves major credit for where we are offensively. We have shown bright spots defensively but have yet to put an entire game or half together. That said, I've been encouraged by the direction we are going defensively but still realize we are a long way off from what Archie wants. I think it's possible this team could be in the low 100s or break 100 in Kenpom this year and if the offense holds, we could be in for a strong finish to the season. All these guys playing were recruited by Crean and coached under his philosophy and approach. Disregarding the ISU game, I like where this team is at and I think Archie has what it takes to make the most out of this roster.

This is hilarious. People have way, way too much time on their hands.