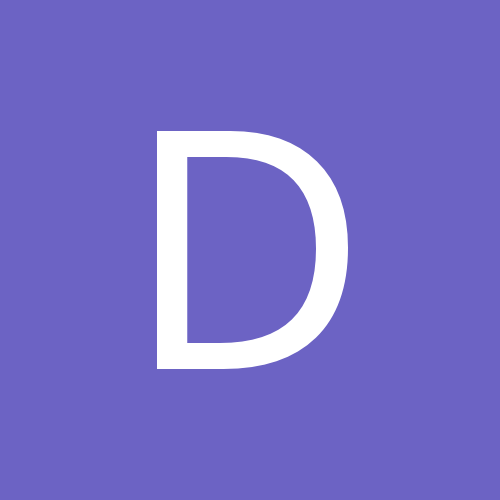 Content Count

1,744

Joined

Last visited

Days Won

1
Everything posted by DChoosier
My heart wins out over my head... IU - 65 PSU - 62

All I know is that, even at 15-4, we are 43rd in the NET rankings (behind teams like OSU, UM, Minny and Purdue) and that 2/3 of our wins have been against quad 3 and 4 teams. Maybe there is another reason we are only 43rd but it seems like the schedule (so far) to me. What else could it be? As previously stated though, the next 12 games are brutal (10 quad 1 and 2 quad 2) and we will rise quickly with a decent number of wins.

From a NET perspective we are still paying a bit for the "cupcake row" start of the season. 10 of our 15 wins are against Quad 3 or 4 teams. Part of that is due to cupcakes but also because our BT schedule happened to already include Nebraska twice and NW. HOWEVER... 10 of our last 12 games are quad 1 and the other 2 are quad 2. Really a tough/strong/"murderer row" finish. We have the opportunity to move up rapidly.

Free throws are a killer but a very positive stat is that we only had 8 turnovers tonight.

Brunk has been a great addition. He has been a good match-up in a wider variety of games than I anticipated. Thought he would primarily provide minutes in "banger games" but he has been more versatile than that.

Also Surprising to me. We have 180 attempts in conference games and OSU is second at 150 !! FT percentage, however, we are 11th.

Having them at 17 does seem crazy. The NET rankings are the most important, from a tourney perspective, and NET has PU 35th and IU is currently 49th. We have a lot of opportunities to move up over the next few weeks.

I'm not a fan of scumapari but don't think he is far off in his assessment. Beating UK is probably the considered the most high profile, we would love to win this game, contest for every SEC team, Louisville and nearly all of their OOC opponents (there are some exceptions, such as UNC would value winning at Duke more than beating UK). Duke also has that "target" on their back.

We split our upcoming two road games (especially tough to do in the BT this year) and beat MSU at home and we will be 18th-22nd. If deserved, I would like to be ranked. It's true it is not a measurement for getting into the tourney but I think being ranked provides a little positive buzz/perception that can't hurt. TV, online media outlets etc tend to mention and recap top 25 teams/games. I have friends that are casual college b-ball fans and when they ask me about IU they invariably ask if we are ranked.

Road teams in conference are a staggering 5-32 on the road. Going with my heart but it would helpful to know if Rob is healthy and which Devonte boards the plane. IU -66 Rutgers - 61

I agree that at tourney time the Wiscy and MD road losses will not be bad losses. Right now, however, a pollster paying attention (which is definitely not all of them) heard everyone pile on about our early conference schedule, saw narrow home wins against Northwestern/Nebraska and we were smoked (behind by 30...not competitive) at MD and Wiscy. The OSU win will help. If we spilt the upcoming road games (not easy in the BT this year) and then beat MSU at home I could see us in the 18-22 range.

Yikes, I haven't read a Dakich tweet in years but someone sent me this. I knew it was strained between him and Knight but not to this extent (and/or he is looking for listeners). It seems DD was not happy that Knight did not show....... Verified account @dandakich Follow Follow @dandakich More Monday is going to be tough for the Pro Bob Knight folks...I'm absolutely pro IU player..we put up with unthinkable nonsense and the "man" continues to disrespect us..if u are pro Bob Knight or pro fat Timmy or the clown that is Pat Knight do not listen 12-3 on @1075thefan

Home/road is huge. I just saw that MSU is 5-0 so took I look at their schedule. 4 of their 5 conference games have been at home and the 5th was a road game at Northwestern. I'm sure they will have a good season but it will be interesting to see how they do when their schedule ramps up.

He may be the best 4 year Lacrosse/grad transfer D1 basketball player ever.

Yes, Archie, with a slightly exasperated look, mentioned Rob being "uncomfortable" at the end of the game. Hope it's nothing.

Agree, From a family and "what can he handle" perspective there is a huge difference between going to the Marian game and attending a game where you are under the microscope (and dealing with emotions/history etc) in front of 18,000 fans going nuts. I thought it was really bad when he refused to join the '76 team etc. but circumstances have changed.

Yep, this was a good win. OSU has not had "bad losses" and is probably going to win 3 of their next 4.

Not everyone likes being in a fishbowl. Maybe 3-4 million a year with less pressure/scrutiny is more appealing to him.

Ohio State fans are fuming because they lost out on a 5 star linebacker they were hoping to land.

It was hard to gauge how the team would play, from a focus/attitude standpoint, after a tumultuous week. Great to see everyone play hard and seemingly "buy-in". Big win in spite of another bad scoring drought and missing a ton of free throws.

He's my favorite player ever....:)

WTF....Nice run and we put Green in.