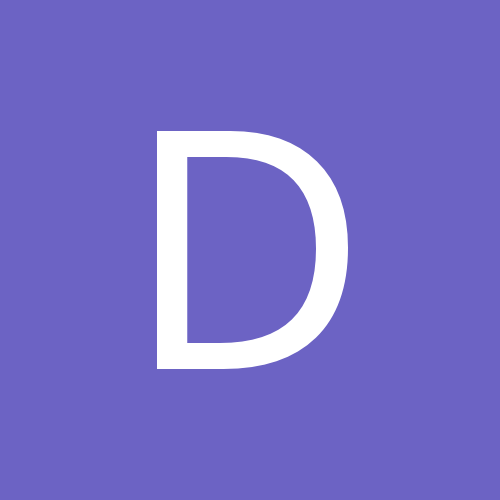 Content Count

1,199

Joined

Last visited

Days Won

1
About DChoosier
Class of '66 Old Fart

reacted to a post in a topic:

(2019) SF Keion Brooks Jr.

Str8Hoosiers

reacted to a post in a topic:

(2019) SF Keion Brooks Jr.

Free Jurkin!

reacted to a post in a topic:

(2019) SF Keion Brooks Jr.

wirenuts

reacted to a post in a topic:

(2019) SF Keion Brooks Jr.

mamasa

reacted to a post in a topic:

(2019) SF Keion Brooks Jr.

A very high level friend of a friend of another friend has told me that IU is going to eliminate/close the Kelley School of Business if Archie does not land Brooks. This recruitment has implications most people do not appreciate.

Str8Hoosiers

reacted to a post in a topic:

IU at Minnesota 2/16/19 2pm ESPN2

MemphisHoosier

reacted to a post in a topic:

IU at Minnesota 2/16/19 2pm ESPN2

ElectricBoogaloo

reacted to a post in a topic:

IU at Minnesota 2/16/19 2pm ESPN2

Yes the administration was discussed (negatively). Hartman also said that the guys get along (different take than all the posts that say the team is fractured) and a number of other things were mentioned that I did not recap. I have listened to 4 or 5 of their podcasts this season. Early in the year, around when we were 12-2 or so, Risley seemed to surprise Hartman by saying (after a win) that this team is soft. He said the guys take what is given to them but that they did not aggressively play. Good call on his part. On the other hand Risley has often called for Green to get more playing time and has called him the best and/or his favorite player on the team. It was rather shocking to me to hear a Knight/fundamentals/know your role type of guy say that Greens upside is worth the risk of not knowing what he is going to do. Their podcasts typically last an hour and have 15-20 minutes of good info :).

No. Not false. Don't shoot the messenger. Some guy (Hoosier 987) on the other site said that Rabjohns told a poster that Brooks told the coaches. That's what I read and posted here. Other posters have subsequently disagreed with him. I have no idea what is going on but do know I won't post what I read on another board again.

DChoosier

reacted to a post in a topic:

IU Softball

VO5 They are still claiming that Rabjohns said that Brooks told the staff in response to a question from a poster. I have no idea if that is true or if Rabjohns knows what is going on.

Good to hear. Any guess as to the odds of us still getting Brooks?

Another site just said that. I admittedly have no clue what Brooks is going to do.

Apparently Rabjohns is saying that Brooks has already told the staff that we are out.

Both Risley and Hartman spoke highly of Archie and said, in various ways, that he did not suddenly forget how to coach. Both of them said that no one on the current team seems to care if they lose. Risley said he hated losing more than he liked winning but they agreed that this team does not seem to care. One thing that surprised me was that Hartman said the last guy he played with that got in peoples faces was RoJo. Shows that you sometimes can't tell what people are like from their demeanor because Johnson always seemed like a very laid back guy to me. Hartman said RoJo would cuss at guys in film and yell at them at practice. Hartman went on to say that the only two guys like that in his career at IU were Rob Johnson and Yogi. Risley said all 12 guys on his IU team were like that including guys that barely played. Hartman said he is still close to the team so he hopefully guessed they would go at least 3-3 in the next 6 games while Risley essentially said stick a fork in them, it's over. Neither had an answer as to how Archie could turn it around this year. Collin basically said the players have to want it but that does not seem to be the case. Both said the public speculates but has zero idea as to what really goes on in practice. Hartman went on to mention that Fitzner was last weeks "golden jersey" recipient...LOL. Hartman said we need guys that really, really want to represent IU and realize what putting on the jesrsey means. He did not mention Brooks but he definitely preferred building a team that would result in having juniors and seniors down the road. Mentioned what Mack would do every few years at Xavier with upperclassmen. Risley said he was recruited by ND, UNC, UCLA etc but he wanted to go to IU so badly it just took a little over 20 minute phone call from Knight for him to commit. EDIT/CORRECTION: Hartman actually said only one or two players care (rather than no one) if they lose. When he was discussing the topic I remember thinking he might have been implying that Al, as an example, cares but that players like Al are a small minority.

Thank you. I have previously posted that I did not think Archie had an offense but it turns out we run an inverted pack- line offense with a triple teamed point guard underneath and four perimeter players. So many things jump out but a couple of my favorites include: *literally none of the five defenders are worried about any IU threat outside of the lane. FOUR of the defenders are closing in on Al without any fear of being torched from the perimeter. *probably not fair to make this statement based on a snapshot but 3/4 of our perimeter players are on the balls of their feet with bent knees and look ready to take some sort of action. The 4th (0) looks like he is standing on the sideline watching other players practice.

Going forward we should be hesitant, to say the least, to add a 6'10" player, in a mid-major conference lacking talented big men, that averaged 5 points a game as a junior.

After tonight, in Big Ten games Fitzner is 3-24 from the three. I actually feel bad for him. This has to be embarrassing and frustrating. PS. I might feel bad for him but do not want him shooting anymore threes the rest of this year :)

I'm beyond disappointed this year but do like Al, think Rob is very promising, also like Morgan (being a vocal leader is just not his personality, he would be a fantastic third best player on a very good team) and admire how De'Ron has had to fight through injuries. The amount of work and frustration to come back has to have been a lot for Davis to endure. There are others I like and some I don't but have no need to name them.

2/3 of Creans 2019 recruits are 6'7" small forwards. It would be a Creanian move to add Smith, another 6'7" small forward.