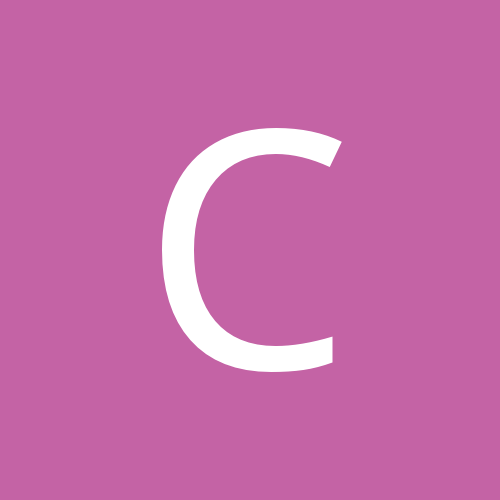 Content Count

1,062

Joined

Last visited
About cthomas
jk34

reacted to a post in a topic:

A Transfer Coming?

cthomas

reacted to a post in a topic:

(2021) C Logan Duncomb to INDIANA

LockdownD

reacted to a post in a topic:

A Transfer Coming?

Class of '66 Old Fart

reacted to a post in a topic:

A Transfer Coming?

yogisballin

reacted to a post in a topic:

A Transfer Coming?

After seeing what Landon Turner did in season in '81, I always have hope that kids can figure it out and be who we always thought they could be.

HoosierAloha

reacted to a post in a topic:

College Bball Thread

Great story from someone on the inside. Thanks for sharing it. I couldn't believe how inept they were at times early given the talent. But when they figured it out, especially Turner, they were arguably the best I have seen at IU. Isaiah always had the talent, and attitude, to be great. It just took him, and coach, a bit to know what to do with it.

Class of '66 Old Fart

reacted to a post in a topic:

College Bball Thread

cthomas

reacted to a post in a topic:

A Transfer Coming?

You've got it right. That Maryland team was loaded and IU just ran them out of the building. It was so bad that the broadcast cut to another game at the end. IU has had a lot of great players over the years, but Isaiah Thomas was, and still is, the best I have ever seen there. Every time I watch a replay of one of the games from that season, I'm amazed all over again. I have no idea why it took that team so long to figure it out. I just remember being so frustrated with them through December and much of January.

I thought that Calipari lost that game by not being aggressive enough down the stretch. They had more talent and, if they continued to play the game they had all season, they would have won. Funny how losing just one game takes a team out of the discussion of best team ever. As much as I loved the '76 t IU team, I've always thought the end of the year '81 team was the best I've ever seen at IU.

Looks like Matt Haarms is entering the transfer portal. Interested??

8bucks

reacted to a post in a topic:

Coronavirus and Its Impact

Thank you, sir. I'm a little late to the party, but that is truly funny.

mdn82

reacted to a post in a topic:

Coronavirus and Its Impact

I agree that the political system is completely broken right now. Political agendas drive virtually everything and both political parties are to blame. We need a government with a long term vision to solve big problems, ideally with public and private partnerships. The fact that we haven't been able to do that for some time results in the kind of mess we are in right now.

I fully understand what you are saying and agree that has driven our response. The "just in time" economic model prevents us from being prepared for global events like this. Given the economic implications, I doubt that we will add permanent capacity to deal with the occasional crisis. Mortality drives the optics presented in the media with one sad story after another fueling emotional responses over rational ones.. I'm in the high risk group, so I'm not downplaying the seriousness of this virus. And the next time, and there will be a next time, the mortality rates might be much higher and the optics much worse. What I saying is that we need a rapid response infrastructure that does not include a permanent increase in hospital capacity or costly inventories. I believe that such a thing is possible. I just don't know if we have the will. Sometimes as I watch this unfold, I think we are so busy looking at the trees that we don't see the forest.

We will need a better more efficient method of dealing with things like this going forward because shutting down the social and economic structures will likely cause more long term problems than the disease. This is not a one time event and is not even close to as bad as it could be. Ebola had an estimated 60% mortality rate but was much less contagious once method of transmission was understood. Population density almost guarantees that virus pandemics will be recurring, probably with increasing frequency. Given the global nature of this virus, the warming temperatures coming will likely not slow this one down. At some point, we will have to return to work and as normal as possible lives. Whether that includes crowded baseball and football stadiums or basketball arenas remains to be seen.

cthomas

reacted to a post in a topic:

Coronavirus and Its Impact

cthomas

reacted to a post in a topic:

Archie and Progress

The cost of the economic support plans being thrown around are frightening. Trillions! The economic costs of the war on this virus scares me every bit as much as the virus itself, maybe more. Massive unplanned for government expenditures during rapidly declining revenues cannot be sustained. In shutting down the country we have effectively shutdown the economy. I hope we start opening things up sooner than later.

This outbreak is not unprecedented. The 1918 Spanish flu pandemic killed 40 to 50 million people worldwide and it hit young adults, 18 to 25 ish, the hardest. A viral pandemic that we can't get in front of has always been the greatest threat to humanity.

Thanks for this thread. It is important to share and discuss, rationally, this issue and its implications. I recently began reading "Deadliest Enemy" by Michael Osterholm. It is an excellent discussion of the world of microbial and viral infections and pandemics. He also recently appeared on Joe Rogan's podcast discussing the current COVID-19 outbreak. There is no such thing as too much accurate, reliable information about anything that impacts human life.

I'm not saying it was a good or bad hire, I'm just saying that it was exactly what I expected. If the current administration was happy with Glass, and I have no reason to believe it wasn't, then why would anyone expect a new direction. What basketball fans might want isn't even on the radar. We aren't driving the bus.

A reason to hire from within is continuity. It usually says that you are happy with the way things have been going. It's definitely not a shake things up move. That being said, he will succeed or fail based on the decisions he makes just like CAM's record will determine his future. I'm ambivalent on both at this point and waiting to see how it plays out.

I guess we can put this season in the rear view mirror and begin the debate about next season.