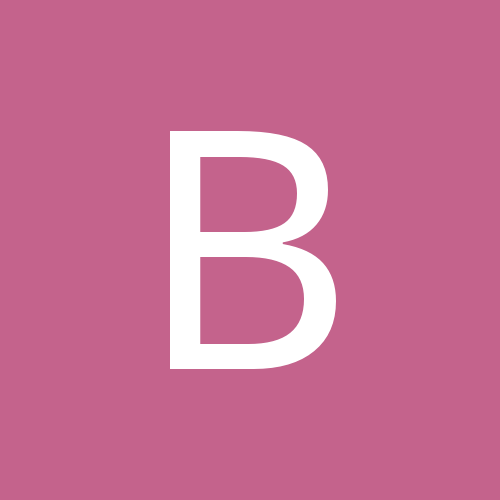 Content Count

1,723

Joined

Last visited

Days Won

1
About BGleas
BGleas

reacted to a post in a topic:

Can a leader emerge for next year?

Hoosier Roots

reacted to a post in a topic:

What does an Archie Miller Indiana player look like?

moyemayhem

reacted to a post in a topic:

What does an Archie Miller Indiana player look like?

Bobman1

reacted to a post in a topic:

What does an Archie Miller Indiana player look like?

theriverpilot

reacted to a post in a topic:

What does an Archie Miller Indiana player look like?

Class of '66 Old Fart

reacted to a post in a topic:

What does an Archie Miller Indiana player look like?

pumpfake

reacted to a post in a topic:

What does an Archie Miller Indiana player look like?

BGleas

reacted to a post in a topic:

How bad will next season be?

Thanks, V05! To add to this, if everyone develops the way you'd hope and guys stay, and of course Brooks goes our way, I think in two years (20-21) the below actually looks a lot like an Archie team, and it looks pretty good to me. Add in some other signings and that's a long, athletic, skilled team. Phinisee (Jr) Brooks (So) Hunter (RS So) Thompson (RS Jr) TDJ (So) Bench Durham (Sr) Smith (Sr, though I'd guess he might not be here) Franklin (So) Forrester (Jr) Add in 2020 guys (maybe a big and a guard) and this is a nice team with a lot of versatile pieces.

BGleas

reacted to a post in a topic:

What does an Archie Miller Indiana player look like?

I think if approached correctly, this is a fascinating topic and one I've thought about as well. I don't know the answer to the question, but I would guess a good way to find out would be to watch some Dayton film on YouTube his last 3-4 seasons there. Being completely honest, I didn't watch a ton of Dayton when Miller was there, but I do remember watching their Elite 8 run and I really liked watching that run. This is completely on recollection, but what I recall is a really long, tough, together team. A team of guys that played with emotion, that you could tell were all on the same page, we're all long, athletic, and well-built, and all knew what they should be doing and where they should be doing it. They weren't one of those mid-major teams winning in the tournament because they got hot from 3 and got lucky. They appeared to have clear leadership, guys that came through in big moments, and like they belonged in that spot. I remember them playing like they were mad that the rest of us didn't think they belonged. With all that said, I don't see that in the recruits Archie is bringing to IU so far. I don't remember his Dayton teams (again, I didn't watching closely) having these sleepy types that don't play with emotion. To be fair though, as others have said, we've really yet to see Race or Hunter play, Langford was a 'must-recruit', and Fitzner doesn't fit what I remember him having at Dayton. I think the jury is still out on Forrester obviously, though he doesn't seem like a guy he had at Dayton. I think Damezi actually does kind of fit what Archie had at Dayton, but again Damezi is a guy you're probably not expecting to be fully what he is until probably his junior year. Phinisee is another guy that I think maybe fits what Archie likes, but again I wonder about his demanour. I love that he's cool, calm and collected, but I think Archie generally likes more fiery guys. Of course, the goal isn't to just mirror Dayton, it's to improve upon it. If I'm being honest, I'm not sure if what Archie is doing so far at IU really mirrors the type of team he really wants or has had. I don't think he's even remotely like Crean though. Archie is being very intentional with his offers, and to be fair to Archie we have to give 'his guys' 3-4 years to develop before we really know. He's had 1 class to this point, so it's really too early to judge them. I do wonder if the "inside/out" approach has gotten to be too much of a mantra. I'm all for locking the borders, I really am, but has he gotten a few guys he typically might not have gone after because of that mantra?

BGleas

reacted to a post in a topic:

(2021) G Luke Brown

BGleas

reacted to a post in a topic:

Random Archie/Basketball Talk

BGleas

reacted to a post in a topic:

College Bball Thread

One thing Danny Ainge and Wyc Grousbeck don't do is fire coaches because of fan pressure. There is absolutely no way they would even entertain firing Stevens, they love him.

Awesome, awesome win! I know people hate hearing about injuries, but for all the "where has this team been", it's been where Phinisee, Green and Davis have been. Over this 7-game losing streak not having Davis was huge. Without him banging with Ward IU loses this game. Imagine having him against Maryland when Fernando was killing us and UMD was crushing IU on the offensive glass. Other examples of IU getting killed inside over this stretch as well This team also hasn't had both Phinisee AND Green together in about 5 weeks. Green's best stretches today were when he was able to slide to the 2 and play with Phinisee. IU hasn't had that luxury in 5 weeks. The options are so much great when both those guys are available.

When I worked for the Celtics, we're talking about 14 years ago, I shared a cubicle with one of our analytics/tech guys and he would share with me their dashboards for college prospects. At the time Daryl Morey (current Rockets GM and the first "analytics GM" in the NBA) was our EVP of Technology, and he led the team to develop a platform for predicting how college players would do using all these formulas, statistical techniques, etc. They created a software for inputting player data, including class, position, # of college games played, height, all of the players stats, and probably a ton more stuff and it would determine for them how successful the player would be based on historical data on similar players. It was all pretty fascinating.

Positionless basketball is not trash. Most successful teams in basketball right now subscribe to this theory. The best teams in the NBA (Houston, GS, Boston, Toronto, etc.) and most in college (Villanova last year, Michigan this year) are using multi-skilled players that can play multiple spots on the court and defend multiple spots on the court. Most teams have 1 pg, 1 big who is athletic and skilled, and then everyone else is a wing that can handle, shoot and defense multiple spots. That's where the game is going. I do agree that Smith should fit perfectly into that theory, he would be a perfect positionless basketball player, but unless he improves massively in terms of skill, literally nothing about his game allows him to effectively play on the perimeter offensively right now. Tell me what he does offensively that's effective on the perimeter? He's a slasher that can't catch the ball or finish in traffic. Great! I'm not sure why you're bringing up Beilein or Knight? Neither one of them is walking through that door. Archie Miller is IU's coach and we're discussing how to make this roster more effective offensively. Yes, I think putting our most skilled offensive players (which I agree isn't many) on the floor together is the way to get this offense going. Rob, Durham, Langford, and Morgan are the most skilled, and at least threats to shoot. Put them on the floor together, with Morgan in the spot in the offense that Smith is usually in (which is a huge upgrade at that spot and would force the defense to respect it), and then round it out with Moore who has at least shown the ability to get an offensive rebound and finish.

A 3 is a wing/perimeter player, so yes if you want to be effective it helps a great deal to be able to handle the ball and shoot the ball. It's the entire positionless basketball theory of having skilled guys at every position that can shoot, handle and distribute. Right now Justin Smith is poor at all of those things. Teams literally do not defend him whatsoever when he's on the perimeter and it's part of what is killing the offense. He currently is not a 3, or at least not a good or effective one. Again, the change I'm proposing, while slight, is a change offensively. It's putting Morgan at the 4 instead of the 5, it gets more skill on the court together (right now Smith is our most unskilled offensive player), while not sacrificing defense. It's also utilizing Green on the wing, instead of the point, when he comes back. He's mistake prone, frustrating and takes bad shots for sure, but let him play a role where he can focus on hitting shots and not thinking about distributing. I'm not sure what you mean with McRoberts? I'm not advocating for him to play more, I'm advocating to put our skilled guys (Phinisee, Langford, Durham, Green off the ball, and Morgan) in the game together so they can be more effective. It also doesn't hurt the defense to have our best defenders, Phinisee, Green/Durham and Langford, in more together, while you also keep Morgan from defending the big 5's because he's at the 4 spot. Again, it's a very slight change, but getting Morgan at the 4 could have an impact, but I don't see how it works effectively with Smith clogging things up on the perimeter.

What do you mean 'Smith has to play at some point'? Smith has played tons of minutes and he's shown he can't shoot, handle or finish. Defenses literally do not guard him at all, they completely sag off him and it clogs up the entire lane. I'd also disagree that his natural position is the 3. What has he shown that leads you to believe he's capable of playing the 3? Again, he can't handle, shoot or finish. Yes, we have played with guards, but we've rarely, if ever, done it with Morgan at the 4. That would be the big change in what I'm suggesting. That could (it might not work, but it's worth a try) completely change the dynamic. We've always done it with Smith at the 4 and we've pretty much covered why his offensive limitations hurt that. Put Morgan at the 4 with 3 guards and now you have threats at 4 of the 5 positions offensively.

I disagree. Of course the shooting has been horrendous, but I think the answer is getting more skilled, fast guys on the court. Smith simply cannot play the 3. He hasn't shown any ability to do anything on the perimeter, and he hasn't shown an ability to finish at the rim or handle the ball. If you go with a smaller, quicker lineup you can get faster and more skilled, yet with Morgan at the 4 and someone like Moore we're not giving up size on the inside. While we have struggled to shoot, we can put a better shooting lineup out there in Phinisee (39.6% from 3), Durham (38.9%)/Green (35.6%), Langford (21.1% - not good), Morgan (38.3%) and Moore (not really a shooter). That lineup is more skilled and has three guys shooting good from 3 and another (Langford) that while he's struggling from 3 has to be respected as an explosive offensive player.

Just my opinion, but I don't think going big is the answer, IU shouldn't be slowing things down they should be speeding things up. What I would like too see is a more skilled, explosive lineup. I'd go something like Phinisee, Green (I know, I get it, you could also put Durham here), Langford, Morgan, Moore. I think you want Morgan (better shooter, better ball handler, more skilled) in that Smith role. With this lineup you have guys that can create, and to varying degrees shoot, at 4 of the 5 spots, and Moore has shown an ability to hit the offensive glass. I think this lineup is faster and has the ability to be more explosive.

I don't how Smith could play on the wing/3. He hasn't show any ability to handle the ball, shoot the ball or even remotely take care of the ball. Putting him on the perimeter even more and in even more situations to handle the ball doesn't sound like a good idea.

One of my biggest worries for this game is that it's our first neutral site game. We already struggle to shoot from distance as a team, and sometimes these NBA arenas take some adjusting to. I know we scrimmaged Loyola in Banker's Life, but it's not the same as a game. I could see IU coming out early missing shots and getting down. Hopefully we attack the rim early, get some easy buckets and get our shooters to the foul line (yes, I know we struggle there too) to get some shots going through the nets for confidence.

Context is important here though. I have no idea why Edwards wasn't participating, but I highly doubt it's just him saying, 'nope, I don't feel like running.' I'm sure there's a reason behind it. Obviously this isn't the reason for Edwards, but my senior year of high school my coach would sometimes have me sit out portions on practice. I was tall (6'6") and lanky (190lbs) and played huge minutes, basically only coming out if I was in foul trouble, and I lost a lot of weight at the beginning of the season (dropped to 170 in 3 weeks), so it was more of a preservation move by our coach. I'd sit out gym class (coach was gym teacher) also and eat and watch film and sit out of some running during practice. Again, that's not the reason for Edwards obviously, just saying sometimes it's a decision by the staff to preserve a guy who has a high minutes/usage rate. It's a long season and you don't want to burn him out. You do run the risk of some chemistry issues of course, but I'd be surprised if it's just Edwards opting out, that would actually shock me.

I'm an Archie fan and think IU finally has the right guy, etc., but with that said if there's something I'm a little surprised by or maybe disappointed in to this point it's that the team/program hasn't really adopted his identity yet. I think we'd have a little more "dog" in us because of the type of player Archie was and the type of coach he seems to be, but I haven't really seen that happen yet. In his defense, the roster does have a lot of just naturally laid back guys, so maybe it's just the hand we're dealt right now. It's not easy to change someone's mentality as far as that goes, sometimes you are who you are. But, I was hoping to see a little more of Archie's identity by this point.