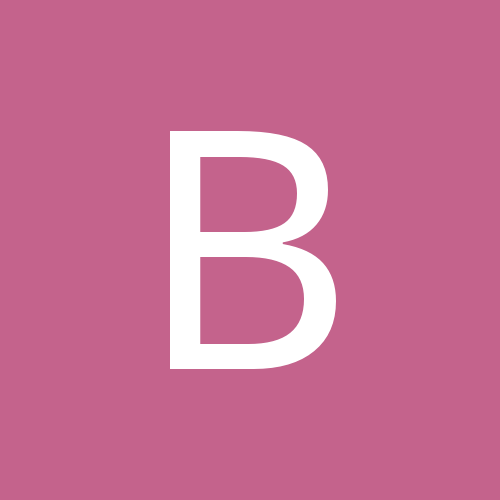 Content Count

1,933

Joined

Last visited

Days Won

2
About BGleas
Crimson and Cream

reacted to a post in a topic:

2020 General Recruiting Thread

mdn82

reacted to a post in a topic:

2020 General Recruiting Thread

BGleas

reacted to a post in a topic:

IUBB - 2020 Off-Season News

MemphisHoosier

reacted to a post in a topic:

2020 General Recruiting Thread

Hardwood83

reacted to a post in a topic:

2020 General Recruiting Thread

HoosierAloha

reacted to a post in a topic:

2020 General Recruiting Thread

WayneFleekHoosier

reacted to a post in a topic:

2020 General Recruiting Thread

Not sure how this one would fit roster wise or anything like that, but IU could use some "angry" on this team. It's been missing for awhile.

HoosierAloha

reacted to a post in a topic:

Favorite Basketball Moments

Another one from my Celtics days, I was at LeBron's first ever summer league game just after he was drafted. Back then the Celtics used to host the Summer League at a little tiny gym at a UMass satellite campus just outside the city, and it was LeBron's first actual NBA participation. The place was packed, it was insane.

Crimson and Cream

reacted to a post in a topic:

(2021) C Logan Duncomb to INDIANA

VO5

reacted to a post in a topic:

(2021) C Logan Duncomb to INDIANA

IUsafety

reacted to a post in a topic:

(2021) C Logan Duncomb to INDIANA

BGleas

reacted to a post in a topic:

(2021) C Logan Duncomb to INDIANA

You can't really compare him to Brunk simply because they were both ranked around the same spot and are both bigs. Luka Garza was ranked #105, so right around the same spot. You'd have to compare him to all of the bigs of similar type/skill that have been ranked around that spot to really come up with a prediction of what he might become. I think the real difference here will be skill and shooting and whether he can develop those things. Obviously, Garza is an outlier in averaging 23 ppg as a big ranked #105, though you could also point to guys like Frank Kaminsky (ranked #204) or Ethan Haap (ranked #152). All three are extremely skilled, fundamental players that also add in intensity and passion, and with Garza and Kaminsky they were able to extend their shooting out to the 3pt line. A guy like Brunk is less skilled, certainly hasn't been able to extend his range really at all, though he does bring the hustle and passion. This isn't me saying that Duncomb is going to turn into an All-American. I'm just saying, immediately comparing him to Brunk because they were both ranked around the same spot isn't really a strong analysis. How skilled and fundamental is Duncomb? He's be described as both. Will he be able to extend his range as he develops? We don't know. Does he bring an innate propensity for working and playing hard? We don't know. If he's able to work hard, play hard, is naturally skilled and fundamental, and is able to develop a perimeter game along with his inside game, then he'll be much better than Brunk. If he can only do 1-2 of those things and never develops range, then yes he'll probably be in the Brunk range as you said.

Yes, was with the C's from 02-06. The Suns were phenomenal. What was amazing to watch up close and personal, was how Nash just controlled the entire thing. He was always in complete control of what they were doing. I know some people discount his MVP's because sometimes guys win because there becomes MVP fatigue with superstars like MJ and LeBron, etc., but Nash was amazing during those years.

Like I said, I'm biased so I don't like it, because of course I would have loved to have seen that Celtics group with more than one title. But, I see where you're coming from. Howard was a beast, absolutely. He's just been so unlikeable the last 5 or so years, and then you add onto that the all of the injuries that have diminished him game and all wrapped up it's going to hurt his legacy.

Orlando was definitely good, and agree on VanGundy's system to fit that team, but again the Celtics took them 7 games that year without KG. They took them 7 games with Glen Davis starting and Brian Scalabrine playing 23 mpg in that series. Boston wins that series and goes to the Finals if KG never gets hurt. Agree on the Lakers as well. If KG never gets hurt, I'd say those two play three years in a row in the Finals. I think the Celtics definitely win two of those, as they came super close to winning in 2010 even with KG's and Perk's injuries (IIRC the Celtics were actually up 10 in the 4th in LA in Game 7, they just ran out of gas). But agree, I can't see Kobe getting swept in 3 straight Finals. I'm clearly biased, but I think it'd be hard to argue that those Celtics don't win two if KG hadn't hurt his knee. For me at least, it's interesting to think about how Pierce is viewed if he has 2 titles, and potentially 2 Finals MVP's (though of course no guarantee he would have been MVP the second time)?

The G-League has made great strides over the last few years, and I believe next year all 30 teams will have an affiliate. I think it's ready now and we're already seeing it's impact. The advent of the 2-way contracts was a big deal that has not only improved the G-League, but made it easier for those fringe guys to latch onto NBA teams. I'll use the Celtics as an example since I'm most familiar with them, but with the 2-way contracts both Tremont Waters and Taco Fall are guys that the Celtics now have an investment in. The organization is much more invested in their development than they would have been 5 years ago, and 5 years ago those two probably never see an NBA court, but with the new contract rules with the G-League both saw NBA time last season. You can make the same case for Juwan Morgan. 5 years ago he probably never sees an NBA court, but since he was able to secure a 2-way deal initially with the Jazz (I think that's what he initially had, could be wrong) they're now much more invested in him. Now, he gets called up when there are injuries, whereas 5 years ago they probably go outside the org for that. I think the 2-way deals and the NBA dropping the 1st round contract commitment from 4 years to 2 years, has really made leaving early when you're not a first round lock much more viable. Teams aren't as invested in 1st round picks as they used to be and it's actually made 2nd round picks and undrafted guys more valuable because a guy drafted 5th in the second round doesn't have a contract much different than a guy drafted 27th in the 1st round.

If they do change the rule back, everything will be different this time. The league and society in general with social media, etc., is much better set up to support it. These guys now have marketability coming right out of high school. They have millions of followers on social media platforms, so they're not unknown entities now. Then you add in how the G-League has evolved over the last 3 or so years, and now for example you won't have Kendrick Perkins playing in just 14 games his rookie and mostly being in a suit on the end of the bench. You'll have that kid starting on your G-League team for development and fans getting to know him by following their G-League affiliate on twitter, facebook, etc., and there will be a ton of excitement when he gets called up due to an injury or something. The entire landscape is different.

Paul is my favorite. People forget everything he went through with the stabbing early in his career and how he bounced back from that. He's a warrior. But yes, it's a shame he went so long with no help. Unfortunately for me, I left the team for a different job two years before the '08 title. I still maintain that if KG hadn't gotten hurt the year after their championship (08-09), that group would have won at least 2 if not 3 titles. They were 28-3 when KG hurt his knee and missed the rest of that season, and he was never really the same when he came back the next year. They would have beaten Orlando in the '09 playoffs that year (they took them 7 games even without KG) and they took LA 7 games in the Finals the next year with a hobbled KG and Perkins blowing out his knee in Game 6 of that series.

Gotta go with this as one of my favorites. I was working in the Celtics PR Department at the time and that day someone on our scoring crew couldn't make the game so I filled in. I was the scorekeeper for the game and if you look at the scorers table right after he releases the shot, my seat was right about where the F is in "Foundation" is at the table. I know most of you are probably Pacers fans, but for a Celtics fan/someone working for the team it was such an amazing moment watching that unfold so close to the action!

One thing that doesn't get talked about enough, and I can tell you this was definitely a big piece of it as I was working in a front office during this time period that drafted 3 straight from high school players, that the change to the one and done rule wasn't really that much about gambling on kids that didn't pan out. To be honest, a high percentage of the high school kids did pan out, depending on your definition of "panning out". It was mainly about two factors, one that gets talked about a lot which was David Stern not really wanting NBA scouts and GM's in high school gyms, and one that rarely gets talked about, though was one of the biggest driving forces for the one and done rule was NBA teams we're struggling to sell these kids to season ticket holders and prospective sponsors once it became 5-6+ high school kids per year. NBA teams in the lottery and even outside the lottery are selling the future and hope to their season ticket holders and prospective sponsors. But, this was when Facebook was in its infancy and just for college kids, Twitter and YouTube weren't even a thing, and there certainly wasn't Tik Tok or SnapChat. Teams couldn't sell Martell Webster, Dorrell Wright, Gerald Green, Desagana Diop, Kendrick Perkins, DeShawn Stevenson, JR Smith, etc. These kids weren't being promoted on twitter, youtube, tik tok, etc. NBA teams were struggling to sell their first round picks that nobody had heard of to season ticket holders and sponsors. A huge piece of the one and done rule was to get the free marketing and promotion that the NCAA provides these kids. Now, the Atlanta Hawks can sell Trey Young and Cam Reddish to their community. RJ Barrett spending a season at Duke was huge for the Knicks ability to sell him. It goes on and on.

A bit of an interesting one here, my first memory of Indiana basketball is watching the 1987 Championship game. I was 8 years old and we lived near Philadelphia and guess what? I rooting for Syracuse. I didn't know anything about Indiana and as a kid in Big East Country I loved Derrick Coleman, Sherman Douglas and Stevie Thompson. Little did I know that literally less than two months after watching that game, my parents would announce to us that we were moving to Indianapolis. The rest is history. Fell in love with IU basketball almost immediately, following Calbert and that entire class, and then especially when as a ball boy for our high school team, I got to ball boy and sit under the hoop when our high school played Damon Bailey at Butler, played at The Wig Wam, and played at Lawrence North against Montross and those guys.

Completely agree. Again, assuming no major or unexpected changes, next year is about being a real, consistent threat in the conference. Like you said, maybe not competing to win it outright, though who knows if Lander is able to product right off the bat and we're healthy, but most likely being somewhere in that 3-5 range IMO would be a really nice step forward.

You can't really use the tournament as a barometer, at least at this point. There are too many variables and unknowns. What if we win 23 games, lose in the first round of the BTT but then make a Sweet Sixteen? Are you firing him? What if they win 26 games, lose in the BTT Final and then lose in the 2nd round of the NCAA? Firing him? What if they win 21 games, win 2 BTT games and then make an Elite run? Are you firing him? Does he have to hit all of your criteria? Just one? 2 out of 3? What Archie needs to do is continue to show progress and improvement. The team has improved every season under Archie, though I fully admit the improvements have been incremental, with no huge leaps. I do agree it is time, especially if you have the bulk of the roster (including TJD) returning and you're adding a kid like Lander for a more substantial leap. But to put actual win parameters (25 games, specific # of tournament wins, etc.) is setting yourself up to paint yourself into a corner. Continued improvement and progress is what Archie needs to do.

Just looking at his stats his first two seasons, his shooting percentages make IU's current guards look like Steph Curry. Last year (edit: unfortunately by "last year" I meant this year) he was 37% from the field and 30% from 3, which were both improvements from his freshmen year.