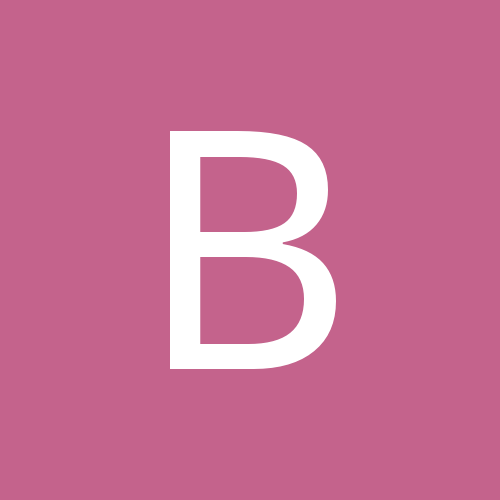 Content Count

1,766

Joined

Last visited

Days Won

1
About BGleas
Str8Hoosiers

reacted to a post in a topic:

(2019) CG - Anthony Harris to North Carolina

MemphisHoosier

reacted to a post in a topic:

(2019) CG - Anthony Harris to North Carolina

I doubt Holtman turned him from a disappointment to the BIG POY in 3 months.

Free Jurkin!

reacted to a post in a topic:

(2019) CG - Anthony Harris to North Carolina

I'd say it was the case, the media picking OSU to be bad, in this case, just means the media doesn't know what they're talking about. Bates-Diop was coming off an injury after averaging 12 and 6 as a sophomore. So the media and fans, having really not seen him for a year, miscalculated what he could bring. Holtman's first year, Bates-Diop was way better than Juwan Morgan. He was Juwan Morgan with a perimeter game. They also had Kam Williams and Tate who were highly ranked seniors and Kaleb Wesson fell in his lap. Wesson, even as a freshmen, was a guy you had to alter your regular style for due to his size. Add CJ Jackson as a veteran guard and that's a solid, legit lineup, certainly better than what Archie had. We seriously had to start Freddie McSwain and Zach McRoberts.

HoosierAloha

reacted to a post in a topic:

(2019) CG - Anthony Harris to North Carolina

Stuhoo

reacted to a post in a topic:

(2019) CG - Anthony Harris to North Carolina

How are you defining losing 1 starter? Robert Johnson started the entire season. Newkirk started 24 games. At the end of the season when the team was playing its best McSwain was starting. McRoberts, who we essentially lost because of injury this past season, started 17 games including the end of the season. In terms of regular, consistent starters, we really only returned Morgan. I guess you could argue Davis and Green, but Davis missed the second half of Archie's first season and was coming off a major injury, and Green only started 12 games. To be fair, Green's starts were towards the end of the year when the team was playing better.

I don't care what the preseason predictions were two years ago, I don't see how anyone can say that Holtman took over a worse situation? Those predictions were wrong, because people didn't know what they were talking about. Holtman took over a team that returned Keita Bates-Diop, who was injured the year before which was a major reason OSU had a down year Matta's last season, Jae'Sean Tate, CJ Jackson, Kam Williams, all veterans, and let's not forget Holtman inherited, by shear luck because his brother was already in the program, Kaleb Wesson. So between the two teams, Holtman had the best player (Bates-Diop, who is much better than Morgan), the more proven returners, and the best in-coming player, all in a system that was basically identical. I'm not saying that Holtman hasn't done a good job, or that Archie has done a great job, but Holtman had the much better situation and smoother transition.

cchuntsman

reacted to a post in a topic:

(2019) CG - Anthony Harris to North Carolina

ElectricBoogaloo

reacted to a post in a topic:

(2019) CG - Anthony Harris to North Carolina

thebigweave

reacted to a post in a topic:

(2019) CG - Anthony Harris to North Carolina

I don't get how Archie made RoJo's 3pt percentage go down, when RoJo's 3pt percentage didnt go down under Archie?!?! RoJo's big drop in 3pt percentage happened under Crean his junior year. RoJo is a streaky shooter, his sophomore year he was surrounded by a ton of talent and good shooters so he got a lot of high quality, catch and shoot looks, hence the really high percentage. His percentage dropped significantly, under Crean, his junior year because he took far more contested, off the dribble 3's with less talent around him, and took a higher volume. That dropped percentage under Crean stayed about the same his senior year under Archie due to the same circumstances.

BGleas

reacted to a post in a topic:

(2019) SF Trendon Watford

Agree, and actually very similar to Tatum and Brown on my Celtics, as far as the situation of young players with potential/promise on a team of veterans. You take a guy like Devin Booker who gets to dominate on a team like the Suns, but Brown and Tatum have to share time and the ball with Irving, Horford, Hayward, Smart, Rozier, Morris, etc. Much like the Pacers young guys.

Good call. At 22 and 23 years old, for whatever reason those guys don't get mentioned in the same breathe as the list I posted, but probably should be. Both are main contributors on a team that's been in the playoffs the last two seasons and who knows what would have happened this year if Oladipo doesn't go down.

The NBA is awesome right now. But, there's a difference between dominating and making an impact. Below are just a few of the 20-22 year olds (I didn't look up ages, so could be of a year or two for some). Jayson Tatum Jaylen Brown Donovan Mitchell Ben Simmons Luca Doncic Trae Young Devin Booker Karl Anthony Townes If you extend to under 25 the list includes Joel Embiid, Nikola Jokic, Giannis (probably MVP), Porzingas and several other stars.

BGleas

reacted to a post in a topic:

(2020) SG Anthony Leal

With Winston coming back, and saying he was coming back for legacy, I can't see Izzo essentially burning two scholarships, especially with Ward gone now, for Winston's senior year.

BGleas

reacted to a post in a topic:

And then...there's this. DeVonte Green

Right! Would be awesome if IU got involved, but I doubt it.

One will be a senior and the other a sophomore. Both would require a scholarship to be available. So any school taking them would need 2 available scholarships.

Yeah, I don't think that's really true. It's about fit, playing time, etc. Ryan Taylor picked Northwestern last year. Mooney and Tariq Owens picked Texas Tech. I realize Tech was coming off an Elite 8, but they had lost a ton and were projected 7th or worse in the Big 12.

I'm not usually a big grad transfer guy, but I think my preference would be Brunk, a grad transfer wing or guard shooter, and Windham. I don't think IU needs two more freshmen right now. By getting a veteran guard/wing you then can even redshirt Windham.

Appreciate your thoughts on this! I prefer to be really careful here and I don't really feel right criticizing Dakich, as he's put infinitely more blood, sweat, tears and money into IU basketball than I ever have or will. He's actually a real part of the program and as alumni and former coach, while I'm just some fan behind a keyboard, so I really have no place to criticize him. But with that said, my only real issue with Dakich lately is the way he's treated Archie, at least publicly, to this point. His twitter feed is basically one long sub-tweet of Archie and IU basketball, and his attitude comes off as very bitter that Alford didn't get the job. I think he's been borderline disrespectful publicly to Archie and I find that detrimental to the program. At some point you have to get over it. It's not Archie's fault, and while the success Archie will have at IU remains to be seen, I think he's much closer to the "IU culture" than any coach the program has had since Knight, so I'm a little surprised at Dakich's behavior on this. I could be reading all that entirely wrong, but that's the way I've received Dakich the last two years. I'm curious your thoughts on that?

Open look for sure, but not really the guy you want shooting it there.