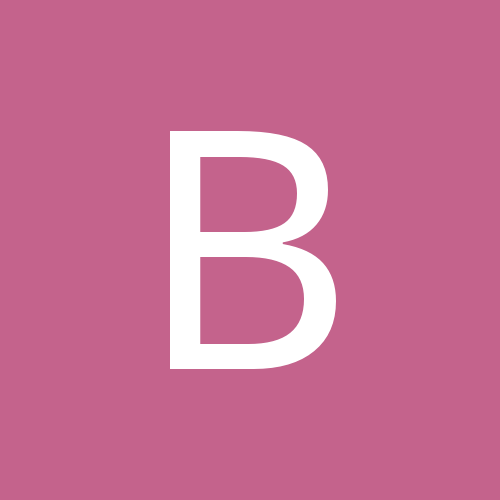 Content Count

1,789

Joined

Last visited

Days Won

1
About BGleas
BGleas

reacted to a post in a topic:

19/20 Squad = Class Balance

BGleas

reacted to a post in a topic:

(2020) CG D.J. Steward

BGleas

reacted to a post in a topic:

2019 Off-Season IU Roster News and Moves

BGleas

reacted to a post in a topic:

College Bball Thread

jbell833

reacted to a post in a topic:

College Bball Thread

The "positionless" in positionless basketball isn't meant to be a definition of the word, it's description of how the game is played in 2019. It's not even a system that a coach chooses to play, it's simple how the game is played in 2019. It's about having skilled players that can do multiple things at every position, both offensively and defensively. It's about bigs that can switch out on the perimeter defensively and players offensively that have multiple skills. It doesn't mean there are literally no positions. As far as the IU point, it's not like IU is the only program that plays like this. But again, it's not really a system you choose, it's simply how basketbalk is played in 2019. Look at Villanova's last title, Spellman and Pascal could switch into almost anyone defensively and then offensively spent most of their time setting ball screens and popping out for 3's or spotting up for 3's while Brunson posted or DiVencenzo penetrated.

barrettballer

reacted to a post in a topic:

(2020) C Zach Loveday

HoosierAloha

reacted to a post in a topic:

(2020) C Zach Loveday

Class of '66 Old Fart

reacted to a post in a topic:

(2020) C Zach Loveday

mdn82

reacted to a post in a topic:

(2020) C Zach Loveday

Positionless basketball does not mean 5 LeBron's on the floor. It doesn't mean 5 guys that are wings all playing together. It typically means a guard, 2 wings, a stretch or perimeter 4 and a big that is athletic enough to switch defensively on the perimeter and has the skill to handle a bit, play the pick and roll, etc. Bigs IU has had that fall under a positionless lineup would be Zeller, Vonleh, Bryant, Beifeldt, Morgan, I'd expect TJD, etc. Perimeter 4's we've had that fall under this are Watford, Troy Williams, Justin Smith, etc, So yes, you can build a program that way.

lillurk

reacted to a post in a topic:

(2020) C Zach Loveday

cchuntsman

reacted to a post in a topic:

College Bball Thread

HoosierDribbler

reacted to a post in a topic:

College Bball Thread

Positionless basketball doesn't mean you don't have bigs, it means those bigs are skilled guys that can handle, pass, shoot and defend the perimeter. For example, I just watched Boogie Cousins, who is a big dude, grab a board and take it up in transition and the kick it out to Iggoudala for a 3.

Unpopular opinion, but the more I look at last season, and now what we've learned about Langford's injury since the season ended, I'm chalking last season up to injuries. If even 1/3 of the injuries don't happen, IU makes the tournament and Brooks probably even commits. But, the reality is that those injuries happened and we are where we are. So, now Archie has to try and overcome it. I really hope he can get this team to gel and overachieve, because I think he was really close to getting the momentum going if the injuries hadn't been so bad. If he can find a way to get this team in the tourney, then I think he can get all this back on track and get IU back to contending regularly

While the paycheck is certainly nice, being a college basketball coach sounds awful.

Agree completely. Hunter, while seemingly talented, will be a RS freshmen coming off a serious condition, Damezi was completely lost last year, and in two years Smith hasn't any ability to play the wing. I'm not sure why people think Smith can play the wing, unless he improves dramatically, which is possible I guess. The wing is the position that worries me most.

I think the front court is strong, but man the backcourt is really scary and thin. There's a not a single proven volume shooter on the team. By volume shooter, I mean a guy proven to be consistently good at scoring from the perimeter.

Why would it be a money jump? The guy has made a ton of money. He's in his mid60's, it's his last shot at the highest level most likely. He doesn't has to deal with recruiting, FBI scandals, etc. , etc.

Like Aloha and MikeRoberts said, I'm talking more about personality. Defense and limiting turnovers are more of an X's and O's thing. I'm talking about the tenacious, you're not going to outwork me, pit-bull mentality that Archie has. I don't watch his IU teams and see his personality coming through in the teams yet. Do you?

I think Archie has the ability to get the job done at IU at this point I will continue to think that, but with that said one major issue I have so far is his inability to get the team to play in his mold. Yes, the defense has been much better and the turnover issue is better since Crean, but I'm talking about identity and culture. That feeling that while you don't if we'll win or lose, you know it's going to look like an Archie Miller team. You know you're going to get toughness, hustle, defense, etc. I understand culture can take time to implement, but how many times do you see a new coach come to a team and while they might not win right away, most likely just due to lack of talent in the coaching transition, but you can see the coach in the way the team plays. You can see how there's a connection between coach/players and they culture is being implemented. I haven't seen that yet from IU under Archie and it's kind of worrisome. I thought at minimum he'd have IU playing super hard and with energy and toughness.

Yup, we literally have no idea what happened. Time to move on. Regardless of who IU has/doesn't have the proof will be in the pudding on the court. Maybe Morton kills us while at Purdue, maybe he's a dud and whoever IU gets turns out the better player. We will see.

I think he's just a guard, not really a straight point guard. In AAU he shares the backcourt with Davis who could also be classified as a point guard and who IU also recently offered. If IU was a finalist and he picked Purdue, then I'd absolutely be thinking that Archie just lost/missed. But clearly with IU not even in the final group something changed, other than Morton just picking Purdue over IU. Nothing in Archie's resume tells me he would have botched things so bad to get eliminated by a kid he was putting the full court press on.

Brunson and Spellman, starters on their last title team, were both 5*'s as well.

Disingenuous? Yeah, ok?!?! I appreciate everything the insiders bring so this isn't some shot at them, but if you run with everything they post you're going to be sorely disappointed most of the time. I view most of them as slightly more educated guessers (again, not meant as a shot at them) in a game where things change extremely rapidly. Some anonymous person posted on a message board that Morton was IU's #1 target? So what? That doesn't make it true. Depending on your perspective, it's been tough not getting Brooks, Harris, Quionoes, etc., but what in Archie's history as IU's coach would indicate to you that he can't get in a guy like Morton's top 4-5? A guy from his neck of the woods where he probably has really good connections and intel? He's landed Langford, Phinisee, Hunter, TJD, Franklin, etc., and got in the final 2-5 for Brooks, Garland, Harris, Quiones, Newman, Carton, etc., etc. We also know that in the last month Archie has offered Leal, Galloway and Morton's AAU teammate Davis, who is really outplaying Morton. It is certainly possible that Archie desperately wanted Morton and Morton eliminated IU, but I find the other scenario much, much more plausible given history and the fact that other than Purdue, IU is the only other school Morton took an official too.

The main reason I think IU cooled is because Morton has a top 4 and I have a hard time believing that IU and Archie (being a fellow Western PA guy) couldn't at least convince Morton to make it a top 5. After giving IU an official as a junior, I'd be really surprised to hear that he completely eliminated IU from contention.