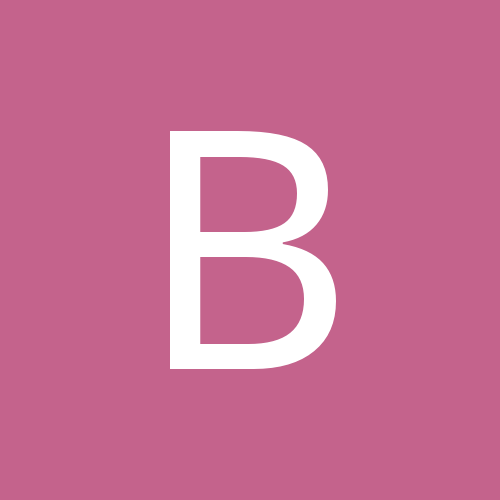 Content Count

1,852

Joined

Last visited

Days Won

2
About BGleas
thebigweave

reacted to a post in a topic:

Fire Fred Glass

HoosierAloha

reacted to a post in a topic:

Fire Fred Glass

VO5

reacted to a post in a topic:

Fire Fred Glass

LIHoosier

reacted to a post in a topic:

Fire Fred Glass

MoyeNeeded

reacted to a post in a topic:

Fire Fred Glass

Ranger78

reacted to a post in a topic:

Fire Fred Glass

Walking Boot of Doom

reacted to a post in a topic:

Fire Fred Glass

I'll throw in on the uniform debate. I'd love to see IU develop a 3rd alternate uniform that is similar to what Ohio State wore the other night, with the Indiana script across the chest. Since Archie got here, they've been using the script Indiana to close all of their video promotion. I'd love to see that incorporated on some uniforms.

MikeRoberts

reacted to a post in a topic:

College Bball Thread

BGleas

reacted to a post in a topic:

College Bball Thread

WayneFleekHoosier

reacted to a post in a topic:

College Bball Thread

Same. Can we still score enough in the halfcourt to win when we shoot 15 free throws instead of 30? So far, this team is predicated on getting to the free throw line and making more than the opponents take. What happens when we don't get that whistle in Wisconsin? Can the defense carry the day and the offense generate enough without the free throw line?

cchuntsman

reacted to a post in a topic:

IUBB vs SDSU 11/30 @ 4 pm BTN+

Agree. He'll definitely be on the radar, but he's going to have to make a shot outside the paint before he moves into first round, OAD territory.

It's not about the decisions, it's about rust and health. When you haven't practiced in a month, missed the scrimmage, missed both exhibitions, and the first game or two you're going to be really rusty. That rust is going to impact things such as timing, speed of the game, etc. Passes you think should be there, you might have the timing off on. This happens all of the time when people miss considerable time. What seems more likely? Phinisee was rusty from missing a month+, or Phinisee randomly, despite working hard all summer, just out of the blue got worse?

IU is missing a healthy Phinisee a ton. The keyword is healthy. He wasn't fully healthy even when he was playing. He missed almost all of October practices. You don't just walk on the court after missing a month of practice and look 100%.

This team just really needs a healthy, 100% Phinisee. He's the one true point guard on the roster, and while they've done a great job holding the fort down, as the competition rises a healthy Phinisee pushes Durham and Franklin into the roles better suited for them. Durham should be in Franklin's role (secondary ball handler, combo guard) and Franklin should be a pesky defender, smart offensive player off the bench.

I agree, tough in that spot. But, that play needs to be legislated out of the game. What if they had called a foul on the defender? That's would have been worse IMO, and there are tons of times in college and the NBA where refs are baited into calls when the shooter falls down purposely.

I didn't see the play, but if it's as you described I love that call. I'm so sick and tired of guys purposely falling down after taking jumpers in a clear attempt to bait refs into bad calls. That's one play I'm all for being legislated out of the game. I watched about 10 minutes of a Miami Heat game this season and in that span Tyler Herro drew bogus fouls three separate times on 3pt attempts by falling down on purpose when nobody touched him.

It's not ominous, it's actually a fairly good sign. I'd be way more concerned right now if the offense was struggling but the defense was carrying things. Archie knows how to coach defense, we've seen him do it. Instead of always being 'glass half empty', how about being excited that the offense and shooting looks pretty good so far, and that's with our starting point guard hobbled and our senior guard in street clothes, and be confident that Archie is going to get the defense straightened out. You'd love to be hitting on all cylinders of course, but it's November and very few teams are. I'm encouraged and excited that the offense looks good, while understanding and being confident that Archie will get the defense on point. I'd rather have this than the reverse.

Good question, and admittedly I'm working off a very small sample size and I'm going pretty much off the eye test. By "smaller" I don't necessarily mean small, I just think based off what I've seen, albeit against low competition (though I think Portland is better than their projection) that IU has played best with two forwards as opposed to three. I wouldn't really call a Phinisee, Durham, Hunter, Smith, TJD lineup small, and I think that's been our best lineup so far. I also don't think the bigger lineups have been bad, I just see better offensive flow, rhythm, and shooting, and better defensive quickness and speed when we've played "smaller". Maybe more athletic is actually the better word. This doesn't mean I don't like our big guys, Thompson was fantastic yesterday, TJD has been really good, Brunk is solid, and Smith has been really good obviously, I just think it's tough in today's game to big when your bigs don't shoot from the perimeter, and none of them are a guy like a Kaleb Wesson who is going to dominate the block offensively. Our bigs aren't guys that you can dump the ball down to on the block 5 possessions in a row and let them go to work. We're still relying on our perimeter guys to make the plays. The offense wasn't bad yesterday, I'm not saying we've been bad with the bigger lineups, I just think we've played best with the more athletic, slightly smaller lineups. Ideally with everyone healthy and hopefully Hunter having shaken off the rust, I think IU's best lineup will be Phinisee, Green or Durham, Hunter, Smith, TJD, and then you have a bench of Green or Durham, Thompson, Brunk, Franklin, Anderson, and Davis is available for certain situations.

Completely agree. It's a small sample size, but it's pretty clear to me this team is best playing smaller. This game was close because we fouled too much and we couldn't shoot from the perimeter. We fouled too much partly because we played too big and without athleticism, and we shot poorly because most of the game we had 3 non-shooters on the floor. The times we were able to stretch the lead in both halves was when we had Smith and TJD at the forwards with either 3 guards or 2 guards and Hunter. We're more athletic defensively and have better floor spacing offensively that way.

The problem is we're talking about holding out a kid, Penny is the one who should be ineligible for the season. Until the NCAA hammers coaches instead of kids, nothing will change.

I think we have something in the middle. I looked it up and the SOS is 63rd in the nation. A few schools who are worse. Oregon St, South Carolina, NC State, Ga Tech, Providence, Arizona, PSU, Missouri, Georgetown, Butler, Pitt, Stanford, UCLA, Oklahoma St, West Virginia, Texas A&M, USC, Alabama, Georgia, UConn, Notre Dame, BC, Illinois (yes, that Illinois who is playing AT Arizona), NW, Miami, Nebraska, Cal, Vandy, and Wake So we're using Illinois as a team that is playing a tough schedule because they're on the road, yet actually their SOS is worse. EDIT: I went to a second website and the ranking were much different. It actually had IU higher at 58, but had Illinois at 57 and Georgia at 56. The first site I used Illinois was terrible. Point still stands though that IU's isn't that bad when we step outside our fandom bubble.

Disagree. It puts everyone at their more natural position, at least in terms of how basketball is played in 2019. I also think the lineup will change at times. Of course playing Purdue or MSU we might go bigger for longer stretches. But if you want the most talented, athletic, skilled lineup on the court, until Hunter is fully ready to go, it's a lineup of 3 guards/wings and Smith and TJD at the forwards. That might not be the lineup that starts for whatever reason, but it's the best lineup. It makes IU athletic, skilled, a better shooting team, and able to play a more transition game which Archie has said he wants to do. It also brings more versatility and athleticism defensively.

Phinisee, Green, Durham, Smith, TJD. Bench: Brunk, Franklin, Hunter, Thompson, Anderson. It was just one game, but the team looked much better with an athletic, more guard/wing oriented lineup, and add to it that Davis doesn't look right, which would justify bringing Brunk off the bench because of interior depth. I think all the "Archie said we're going big" talk has been overblown. He also has said IU can only go big if the bigs prove they can do it defensively. Postgame last night he also aknowleged that the team played better when they got more athletic with Smith and TJD at the forward spots together.