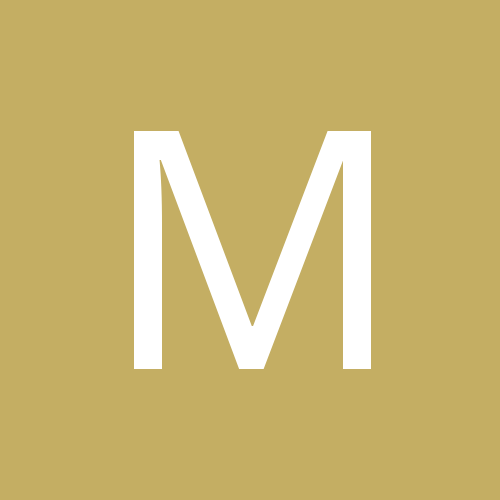 Content Count

99

Joined

Last visited
About monskisprodigy

Crimson and Cream

reacted to a post in a topic:

Knight In Declining Health

Class of '66 Old Fart

reacted to a post in a topic:

Knight In Declining Health

thebigweave

reacted to a post in a topic:

Knight In Declining Health

WayneFleekHoosier

reacted to a post in a topic:

Knight In Declining Health

Have a sibling that lives in the neighborhood, there is some buzz about this. Interesting that Dr. Kyle Hornsby also lives in this neighborhood.

Deserthoozier

reacted to a post in a topic:

Ed Schilling leaving

MemphisHoosier

reacted to a post in a topic:

Ed Schilling leaving

IU guy, been on staff for some time...but how would most truly feel about this? TBH, that doesn't seem like a hire that would move the needle. I would like to get a known offensive mind, similar to what Michigan did with Luke Yaklich for defense.

Is there any truth to Schilling liking a tweet by this Austin Van Zyl kid. Supposedly he liked the tweet where Van Zyl announced we extended a scholarship offer, which may not be true? Schilling offer the kid on the way out the door to piss CAM off haha. The timing and wording around this is is just odd, especially in reading that not all of the players had been made aware as of 2 hours ago.

Can you share a link to this list? I can only find his top 36 teams following the draft.

yogisballin

reacted to a post in a topic:

(2019) PG Austin Van Zyl

mamasa

reacted to a post in a topic:

(2019) PG Austin Van Zyl

Does anyone know if we are part of the campus visit equation? And...I'm guessing his hope would be to get picked up as an undrafted free agent, seeing as the draft is tonight haha. I'm starting to wonder if this kid is even real...another Ivan Renko.

monskisprodigy

reacted to a post in a topic:

Romeo Langford - Boston Celtics

ALASKA HOOSIER

reacted to a post in a topic:

(2020) PG - Hassan Diarra

Would love to hear more about this...is the talk more "concern" that he possibly can't coach at this level, or "certainty" that he can't?

Josh

reacted to a post in a topic:

2019 General Recruiting Thread

I was one of the posters who chimed in and spoke about his sideline incident (based on what I saw in person), but was vocal that I wanted and hoped he would succeed here. No one can deny that when he is playing with confidence, protecting the ball and making smart decisions, he is an ABSOLUTE asset to this team. But... it is also hard to deny that there weren't times where his play absolutely had a negative impact on the game with repeated mistakes, ill shots, poor decisions with the ball, etc. Were there some openly calling for him to transfer? Yes. Are those same people allowed to change their opinion based on a player progressing, getting better and ultimately helping the team? Also, Yes! I understand the desire to call out those who were negative, but wouldn't it be a positive that that those who were once calling for a player to transfer are now in that players corner? It means the player is growing, learning and having a positive impact on the team. With that being said, I also agree that we should not "bash" kids, but I hope we all realize that that there is a difference between criticizing play/performance and making personal and unwarranted attacks or "bashes". This is a basketball board, where player performance will be discussed, both positive and negative, and that is where the discussion/criticism should be focused. From the intel I have gotten, him and CAM have not always seen eye to eye over the past two seasons. With that being said, the way he finished the season last year was impressive, and this team will be drastically better if he can carry that into the upcoming season. I also hope he has an all conference year, heck all-american year Josh!

Great move for Bil Duany. Bloomington kid (Bloomington North), who I had the pleasure to share some beverages and play pick up ball with throughout college. Interesting staff, but Craig Neal also had a nice run at New Mexico when he was at the helm. Looking at Neal and Alford together, they compiled a pretty nice record in their 8-9 years together.

Guys, I love numbers as much as the next guy, and always enjoy a good argument in April over 1.5% and the impact of 3 points over 35 games, but I was wondering if there is anyone else out there to throw a scholly at? Or are we looking to bank those if Quiones or Watford choose to take their talents elsewhere. I have heard that there doesn't appear to be any real interest in Windham on IU's side.

This is my take as well. Does Joey Brunk have to come in and be an all big ten player? No. Do we need a serviceable back up big man for our veteran big who is injury prone and commits 175 fouls per 3 minutes. Absolutely. I believe that TJD will end up being a big time player for us at IU, but if anyone thinks we can survive with only Davis and TJD next season at the 5 spot is crazy. We have Race, but IMO he is not a true 5, and we saw some of that in mismatches last season. We obviously have a need for a shooting guard, but the need for a big man who has seen action in a strong conference is also a huge need for this team. An Indiana kid, who plays his butt off, has seen a lot of high level D1 basketball, is a good student and will buy into the program (hopefully). Sign me up, unless there is a better option I'm just not aware of.

Let me make it clear this is second hand...but comes from someone who has delivered on information in the past. He is hearing that Brunk is a done deal... I keep a fair level of skepticism with anything I hear pertaining to IUBB (People had me convinced Billy D. was buying property in Bloomington), but there appears to be a lot of smoke for there to be no fire.

It would appear Romeo was hooking up with everyones's gf based on the rumors that have been thrown around. Heck, CAM, Fred, Season Ticket Holders, every IU Fan across the country.. all may want to ask their wives/gf's some serious questions... I find it hard to believe that the team came together and said, "We've let Romeo score 20 pts a game all year, but not for the sacred NIT!". But....other than that, seems legit.

Did Dakich say this publicly on his show? If so..think Dan is DP's source haha.

Haha don't know them at all, never claimed to. Just hoping for good news!

I agree, but an Indiana kid choosing Kentucky, a hated rival from a boarding state...a little different than Johnny from Iowa choosing standford. IMO, whether it is open to the public may be telling.