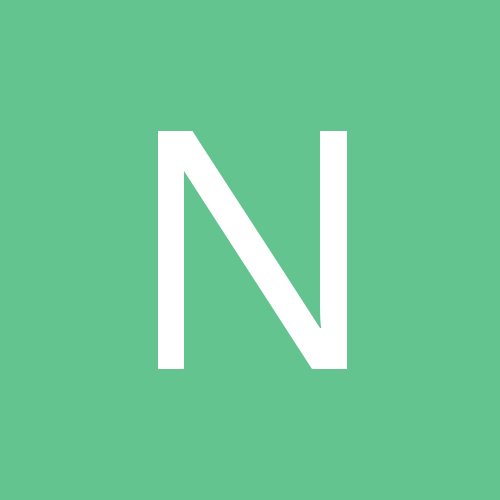 NashvilleHoosier
Senior Member
Content Count

201

Joined

Last visited
About NashvilleHoosier
jk34

reacted to a post in a topic:

(2020) SG Anthony Leal to IU

I just couldn't resist isolating this statement and reposting it. I have no comment, and nothing to add to this thread topic. It was just too good.

VO5

reacted to a post in a topic:

(2021) C Logan Duncomb to INDIANA

By your logic, its equally as likely we have just landed a guy who will average 24 points and 10 rebounds and be a national player of the year candidate by his junior season.

AkronHoosier

reacted to a post in a topic:

(2021) PG Khristian Lander to INDIANA

Ah, didn't realize the medical redshirt rules were different that a non medical redshirt.

It's a % of games played if I remember correctly. Not sure the situation with the Baker kid but maybe he had already used one redshirt year? Bohanon at Iowa is a good example this season. He knew he could play up through the Iowa St. game, which was something like 11 games, before he had to make a decision about redshirting.

yogisballin

reacted to a post in a topic:

A Transfer Coming?

MikeRoberts

reacted to a post in a topic:

A Transfer Coming?

Woah. Congrats. And I hope the current situation the world is in does not complicate this experience for you guys. I have 2 myself. Get ready to start posting on here a whole lot less :-).

I simply cannot stop wondering what having a "child (close to children)" means? Another on the way?

cchuntsman

reacted to a post in a topic:

Early BIG Projections (2020-21)

BGleas

reacted to a post in a topic:

Early BIG Projections (2020-21)

Hoosier Roots

reacted to a post in a topic:

Early BIG Projections (2020-21)

You're actually right. It's absurd for me to say "The only reason TO argue...." because there is no good reason to argue that. My statement should have read, "The only reason someone would argue...." Which is not absurd at all. Some people may do it subconsciously, not realizing their own bias is getting in the way. Also, how could going through the process not be worth someone's time? Even if every single person you talk to during the process tells you what you already know, at very least it confirms the very things you need to work on. Which would make it incredibly worthwhile to go through the process.

Hovadipo

reacted to a post in a topic:

Early BIG Projections (2020-21)

tomallenfan

reacted to a post in a topic:

Early BIG Projections (2020-21)

The only reason to argue against a kid going through this this process is because your desire for them to stay at IU longer and make our team better is outweighing your ability to let the kid choose what is best for them. It's absurd. It's absolutely absurd to argue against a kid taking advantage of this opportunity that has aspirations of playing at the next level. Having your weaknesses pointed out? Yeah, that's kind of exactly what they want to get feedback on and have the opportunity to prove they can work to get better at those things. Not on the radar for the first round there's no reason to go? That's exactly WHY you go! Find out what you should do to get on the radar! I'm not sure "absurd" even covers some of these arguments.

Such fond memories of this game (and season). I was a sophomore. I'll never forget the day I came home from class and had a voicemail on our machine from the ticket office saying my name was drawn in the student lottery to buy two tickets. $160/each for both games....sounds unreal now. Row 32 behind the basket. I also can't believe just how naive we were to just sort of expect that this was going to be the norm going forward. There was another friend of ours who got his name drawn. He and 2 others had student tickets together that year so he told the other two friends it was up to them to decide who got the second FF ticket. They both ended up coming to Atlanta, w/o a decision being made. To prove how naive we (well, they) were, since one of them was a junior and one was a senior, they collectively decided that the senior would take the extra ticket since the junior might be able to go the final four and championship game the next year. Hah! If only....

Now that the offense has rounded into form and Archie has us on a deep tourney run.....are you happy yet?

This is interesting, for sure. But I feel like it might be misleading. Is he saying that there were only 14 mid-major players who avg double figures who transferred to power 5 and none avg double figures? Or is he saying OF ALL of those transfers who avg double figures, 14 of them did not do that at their power 5 school?

I've highlighted what I do actually agree with. But, it's just not that absolute. Saying he MUST do these 4 things and has to do ALL 4, isn't productive at this point. Setting goals is fine. But what if we lose 11-12 games but are playing our best basketball at the end of the year and make a run to the elite 8? What if we have season like Wisconsin this year where we struggle early but come on late and end up with 10 regular season losses but the #1 seed in the BTT and a sleeper final four pick? There was exactly one single Big Ten team that was guaranteed to end the season with 10 losses or less....Maryland. The conference may not be next season what it was this season, but we just don't know enough yet to set a MUST not lose more than "X" amount of games expectation. Your second point...what was the point of saying he MUST do that? Play good basketball and then vaguely list several aspects of playing basketball. Just say we need to show more consistency, more consistent effort, and improved shooting. I agree a consistent presence in the top 25 goes a long way, and setting an expectation of consistently being in the top 5-6 of the Big Ten is a fair and very achievable expectation. I'd even say that top 4 should be a goal next season. But if we finish 6th or 7th and win the Big Ten Tournament and make a NCAA run....i'll take it all day.

The most unfortunate part of this whole thread/discussion is the what if scenario for this season that Archie will never have a chance to achieve. Even if we lose to Penn St. we still make the tourney. Even if we lose our first round game, that 3rd year stands at 20-14, NCAA. Your statement about steady progress remains true, especially given the additional context of losing your two best players from the previous team and having to navigate a more difficult conference overall this season. But the what if.... We could have beaten Penn St. Carrying that momentum forward with a strong IU crowd in Indy and a deeper run would not have been crazy. But let's assume we stop there and go into the tourney at 21-13. This team had just as much of a chance to surprise people and get to the second weekend as they did to crash out it the first round. It's not unrealistic to think that 3rd year could have read: 23-14, NCAA Sweet Sixteen (or more?). At that point, this thread/discussion is much less a debate on whether and how much we improved, and more a discussion on how we can continue the trajectory of improvement.

So what you're saying is that.......we improved this year. :-)

NashvilleHoosier

reacted to a post in a topic:

College Bball Thread

Question for the rules experts. Our two outgoing seniors....are they still subject to NCAA rules violations as long as they are students? Or since the basketball season is officially over, are they no longer considered student-athletes, and therefore no longer subject to those rules? Both of them have been openly selling IU gear on social media. Shoes clearly labeled with "Indiana" on them, adidas gear, etc. It made me think of the whole situation at OSU that got Tressel fired. I think the issue there was they were maybe exchanging gear for favors? So maybe this is not the same type of thing, and again, maybe they are no longer subject to the rules so it doesn't matter. Anybody know?