0
Thoughts From the Student Section: Samford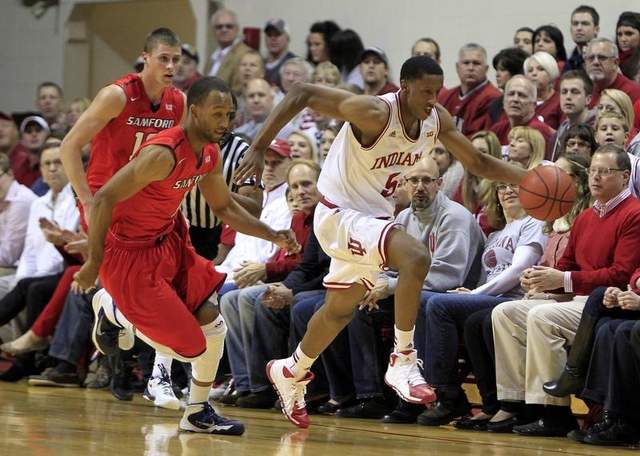 The Hoosiers played a great game after the wakeup call that was LIU-Brooklyn. Yogi Ferrell found his scoring game, exploding for 26 points, and it was a well-rounded team attack. There were dunks this game that were highlight-reel material, with Hanner Mosquera-Perea's jam making #4 on the SportsCenter Top 10. Assembly Hall took a while to fill up, with a lot of seats in the bottom left open. Although it wasn't quite full, it was still loud during certain parts. Troy Williams had an awesome put back dunk early on to get the crowd going, and with us scoring 54 points in the first half, the fans were completely engaged. Our 54 points are the most in a half for the Hoosiers since the game against Florida Atlantic last season. With a good performance like this, it further proves that the Hoosiers' athleticism can take them far. I expect the arena to be a little fuller for upcoming games; it was kind of sad to see it so empty for that long. In Bennie Seltzer's return to Assembly Hall, he had a great ovation. Along with that, referee Ed Hightower was honored with a couple minutes left in the game as Coach Tom Crean took the microphone and decided to give a speech. It was a very special night from both perspectives, and the great game by our Hoosiers only made it better.
Analysis of (ALL) Players:
Everyone had a great game, and there really isn't much to say about each player. Yogi Ferrell led all scorers with 26 points and Noah Vonleh had another double-double with 13 points and 10 boards. Let's hope that this type of play continues in the following games going into the 2K Sports Classic in New York when we play Washington.
Article: Thoughts From the Student Section: Samford

Skins By IB Themes