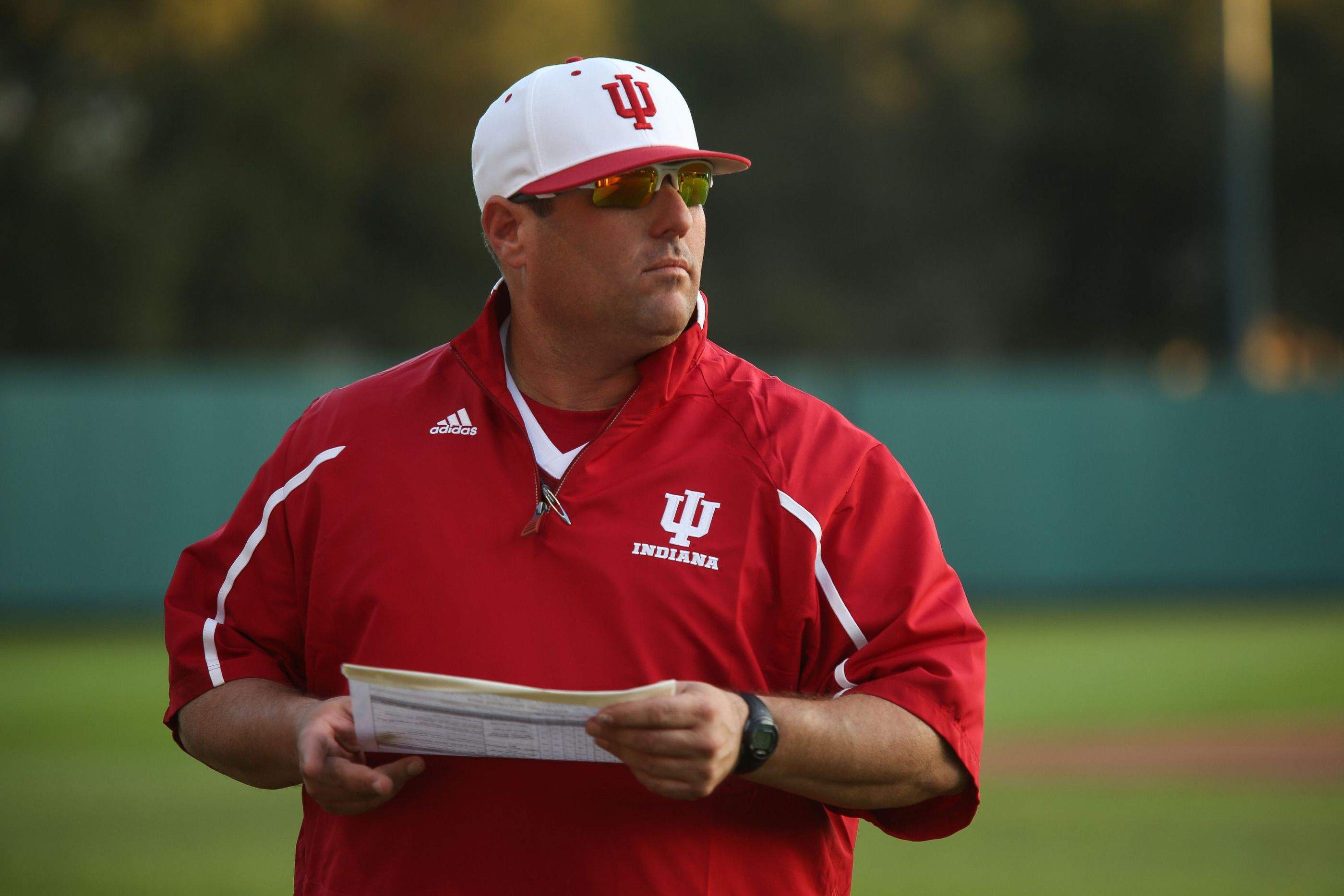 Hey BTowners,
I was very fortunate to talk with the head baseball coach, Chris Lemonis. Coach has had big shoes to fill with what former coach Tracey Smith built, but won't sit by in his shadow. With constant recruiting, highlighted by IU's 13 man recruiting class, and player development, IU is on track to continue Big10 and post season success. Here is what Coach Lemonis and I talked about:
- Coach, leaving Louisville as one of the top assistants in the country, what's it been like transitioning to the head coach of the Indiana Hoosiers?
"I was fortunate to take over a program that was winning and had a good team already in place. Most coaches who take a new job are replacing someone who was fired and the team isn't very good. Because of this the transition has been very good."
- Recruiting wise, how has that been different from an assistant to a head coach? In addition, do you approach recruits differently than as an Assistant?
"This hasn't been a big transition. We recruit as an entire staff. I have tried to stay very involved with our recruiting on a daily basis. I feel like recruiting is the key to any successful team."
- Obviously former coach Tracey Smith left the program as one of the best before heading to Arizona St., what do you feel you have to do to keep that success going? Do you feel a lot of pressure to keep IU at the top of the Big10?
"Coach Smith had 2 of the best seasons in BIG10 history in 2013 and 2014. The main pressure is the pressure I put on myself to keep the program at that level. I have always been a part of winning programs and the plan is to keep that going here."
- While you haven't been at IU for very long, what sticks out as your favorite moment so far?
"We had some real highs and lows last season but winning at Stanford that first weekend and sweeping Cal State Fullerton at home were special weekends. Our experience at Vanderbilt was special for our program to play in that environment too."
- Going into the season, we will get to see 13 newcomers. Of those 13, who do you see making an instant impact and why?
"We have an exciting class and some guys will have a chance to play right away. Ryan Fineman a freshman catcher is fighting for a starting job and Alex Krupa a junior college outfielder could leadoff. All the other guys will have a chance to help us."
- To piggyback, which players do you see having the biggest impact, and why?
"The two guys I mentioned are very talented but they fill needs for us right away. Tony Butler has a chance to start in one of our middle infield spots. Jonathan Stiever, Timmy Herrin and BJ Sabol could help us early on the mound."
- For the 2016 season, what will be the strengths of this team? On the other end, are there a few areas that may hurt the team's chances at getting back to the postseason?
"Pitching and Defense are our strengths. We return a veteran pitching staff. Right now we must improve our situational hitting and develop some RBI hitters."
- Now, let's have a little fun with some light hearted questions. Who is your favorite pro player of all time, and favorite MLB team?
"I grew up in Houston so I went to a lot of Astros games as a kid but I always begged my dad to take me when the Big Red machine was in town because I loved Joe Morgan."
- Who has been your biggest influence in coaching?
"I played for Chal Port at the Citadel who was a Hall of Fame coach and instilled a tough hard nosed brand of baseball in me. Then I played one year and coached 12 with Fred Jordan the current coach at the Citadel. He gave me my first shot at coaching when I was 22 years old. The last one is my last staff at Louisville. The head coach Dan McDonnell and staff. His ability to motivate and develop players is special."
- This is an important question for all IU baseball fans, because I'm sure it's Purdue, but who is your least favorite college team, and why?
"Purdue is definitely at the top of the list but I haven't played them as a Hoosier yet. But being from Indiana and Louisville it is easy to not like Kentucky. Both are great schools but fun to have as rivals."
- Lastly, I want to end on a question that Hoosier fans have about this upcoming season, and that is, what should we expect from the 2016 season?
"Our staff and players expect to win a Championship. We have some work to do but we feel like we have the players to do something special."
That wraps up our interview with Coach Lemonis. Special thanks to coach for taking his time to answer our questions. We are very excited about the 2016 baseball season, and continued success in the regular and postseason.